Homemade Pumpkin Pie Spice Blend
Homemade Pumpkin Pie Spice Blend | Bring the warm flavors of Fall to your table with this easy to make spice blend.  When the first signs of fall start to appear (the leaves changing color, pumpkins are everywhere to be seen) out come the pumpkin recipes galore!  This year make your own spice blend.  It tastes so much better.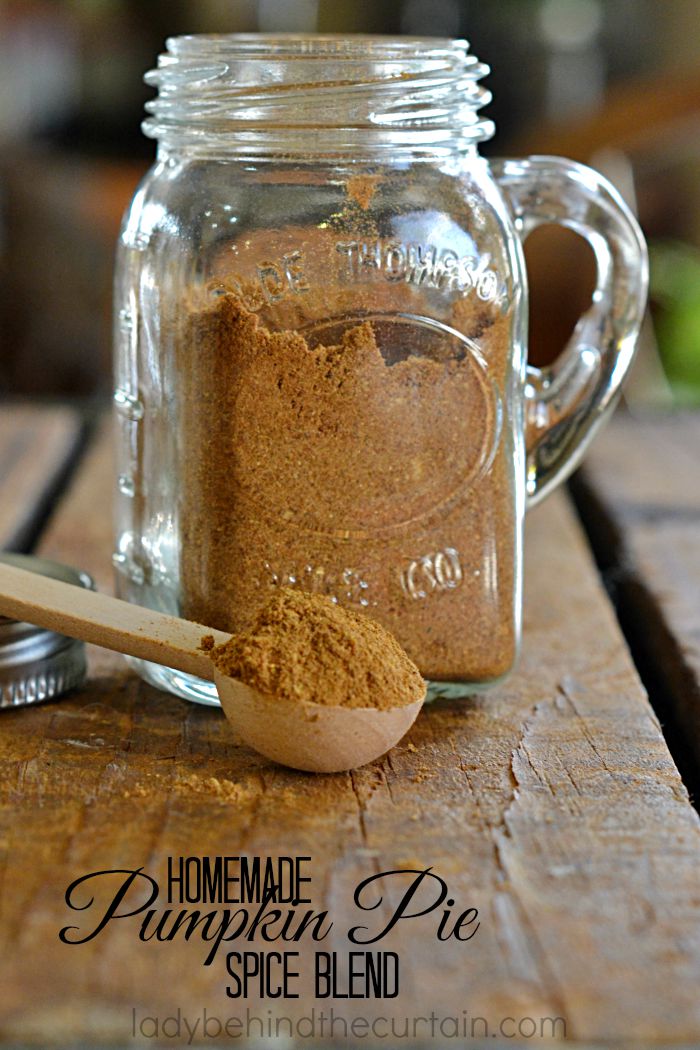 When baking for fall it's all about the spices and pumpkin of coarse!  We know that this Pumpkin Pie Spice Blend is perfect for Pumpkin Pie but how about dip, bread pudding, ice cream or for something savory sprinkle it over squash and roast!  Now you can have your favorite spice blend at your fingertips year round.  Also, try my Homemade Apple Pie Spice Blend.  I'm totally making a pumpkin spice latte using this delicious blend of spice.  What will you be making?
MORE RECIPES FOR PUMPKIN PIE SPICE

1. PUMPKIN PIE DONUT HOLES  2. PUMPKIN PIE BREAD PUDDING  3. PUMPKIN PIE DIP