Classic Pumpkin Bread | The pumpkin bread your grandma used to make.  A tender moist quick bread with a wonderful pumpkin flavor.  Like stepping back in time when you were little and sitting at your grandma's kitchen table waiting for the bread to come out of the oven.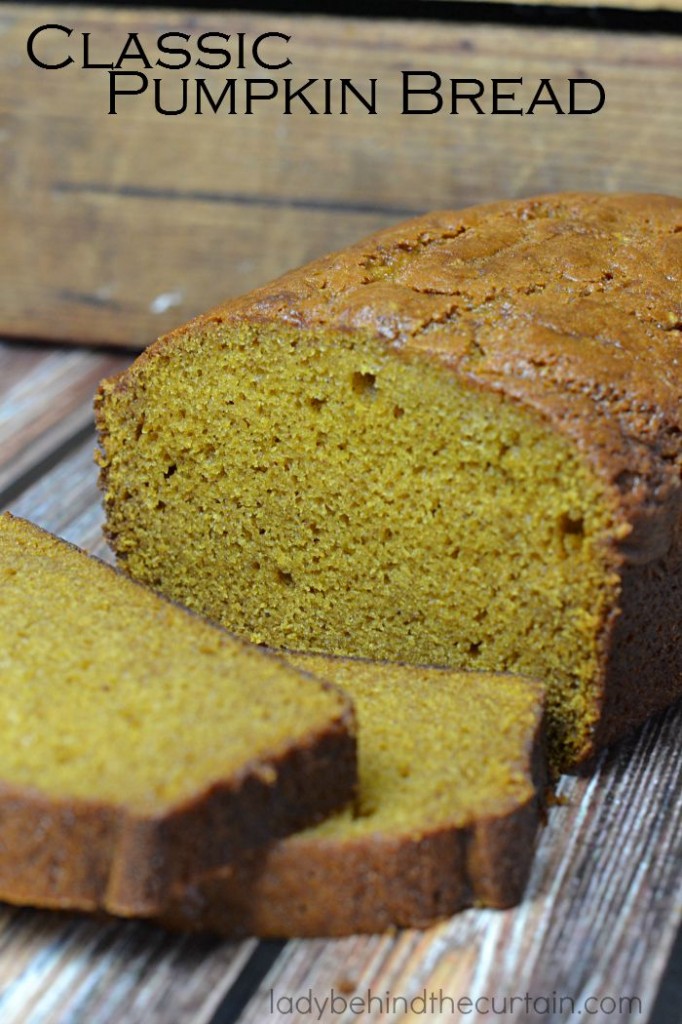 Fall is in the air and that means pumpkin season!  Let's just give into it.  Have you counted how many products have come out with "pumpkin spice" flavors?  It's a joke in our family….one night I accidentally added pumpkin spice to my taco mix instead of cumin.  We had a nice laugh about that…..after all EVERYTHING is pumpkin spice these days so I was right there with the trend!  Needless to say that batch of taco meat was not salvageable.  HA!
Fill your home with the aroma of Fall and enjoy this simple Classic Pumpkin Bread!
A moist easy quick bread perfect as a hostess gift, to give to a co worker or teacher.  I love stocking my freezer with quick breads.  They freeze beautifully and are so good you can serve them as a dessert.  Once you have the perfect base recipe there are no limits to what you can add.  For instance, candied fruit, dried fruit or nuts.  You can even add frosting.  This recipe makes TWO loaves.  One to eat now and one for the freezer.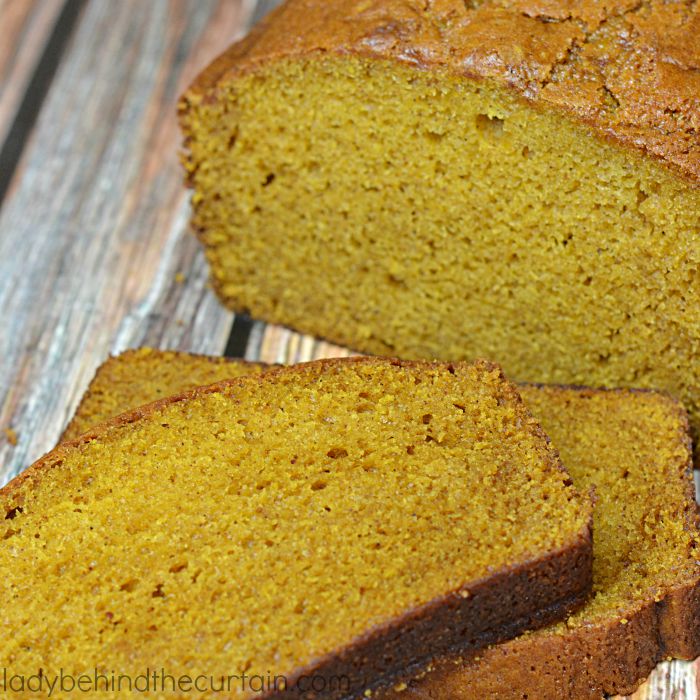 MORE QUICK BREAD RECIPES

1. BANANA NUT BREAD  2. EGGNOG QUICK BREAD  3. LEMON POPPY SEED QUICK BREAD