Lemon-Poppy Seed Quick Bread
This Lemon-Poppy Seed Quick Bread has so much lemon flavor!  Make several of the great breads and freeze the extras for future gifts or a bake sale.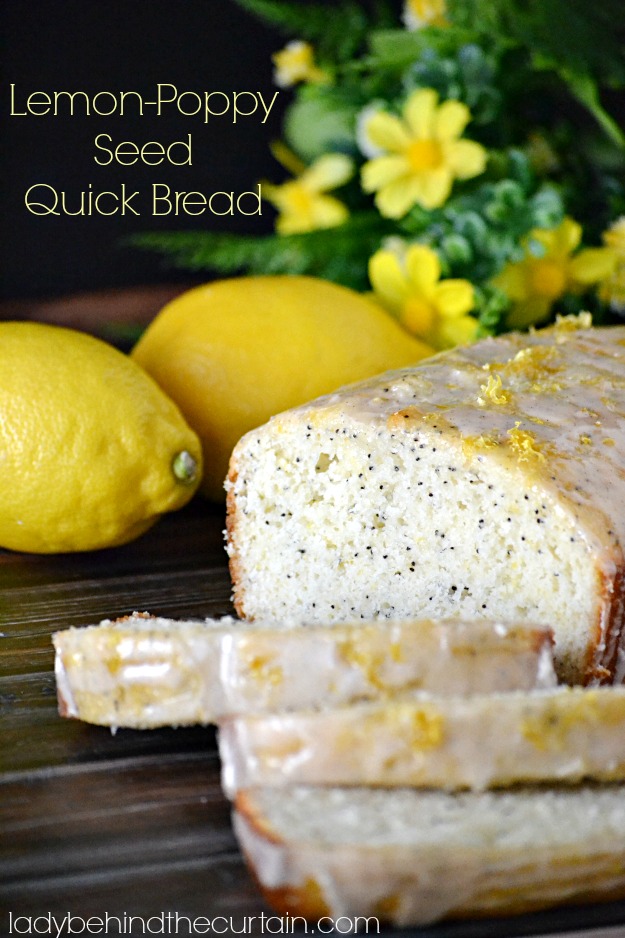 Serve this delicious Lemon-Poppy Seed Quick Bread along side my Citrus Butter.  Add my Snickerdoodle Bread with Cinnamon Butter.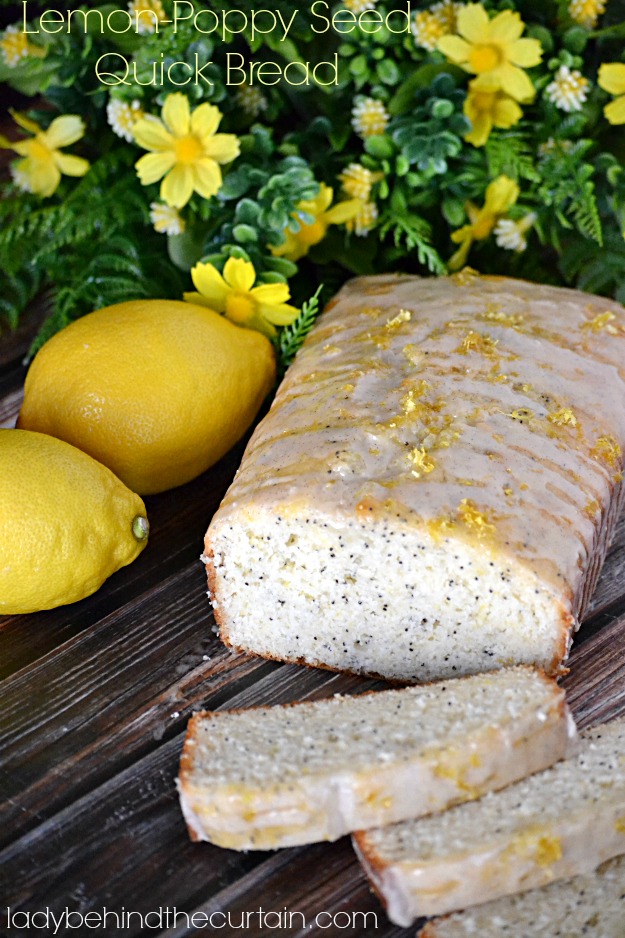 Create your own Recipe Box and save your favorite Lady Behind The Curtain recipes.  Make a Meal Plan with your favorite recipes and ZipList will automatically add the ingredients to a Shopping List.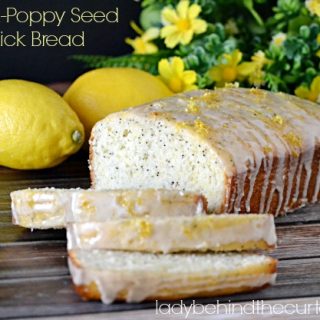 Lemon-Poppy Seed Quick Bread
Total Time:
1 hour
10 minutes
Always keep one in the freezer!
Ingredients
For the Bread:
2 cup all-purpose flour
1 cup sugar
2 teaspoon baking powder
1/2 teaspoon salt
1 egg
1 cup milk
1/4 cup vegetable oil
1 tablespoon finely shredded lemon peel
2 tablespoons fresh lemon juice
1 tablespoon poppy seeds
For the Syrup:
1/2 cup granulated sugar
1/2 cup FRESH lemon juice
1 teaspoon lemon zest
For the Vanilla Glaze:
1/2 cup confectioners' sugar
1 teaspoon vanilla paste or extract
2 teaspoons water or milk
Garnish:
1 teaspoon lemon zest (optional)
Instructions
For the Bread:
Preheat oven to 350 degrees.
Grease bottom and 1/2-inch up sides of an 9 x 5 x 2-inch loaf pan; set aside.
Stir together flour, sugar, baking powder, and salt.
Make a well in the center of the flour mixture; set aside.
Beat egg with a fork.
Stir in milk, oil, lemon peel, lemon juice, and poppy seeds.
Add egg mixture all at once to flour mixture.
Stir just until moistened (batter should be lumpy).
Spoon batter into prepared pan; spread evenly.
Bake for 45 to 50 minutes or until toothpick inserted near center comes out clean.
Cool in pan on a wire rack for 10 minutes.
Remove from pan.
Once the bread has cooled enough to take out of the loaf pan pour the syrup over the warm bread so it can be absorbed.
Cool completely on wire rack.
For the Syrup:
Combine sugar and lemon juice in a small pan.
Heat until sugar dissolves, add lemon zest.
For the Glaze:
In a medium bowl add the sugar, vanilla and water.
Stir until smooth and creamy.
Drizzle over cooled bread.
Sprinkle lemon zest over the top of the bread.