Lemon Poppy Seed Quick Bread
Lemon Poppy Seed Quick Bread: A moist lemon breakfast bread that not only has lemon in the bread but is also covered with a lemon syrup a wonderful vanilla glaze and lemon zest. Perfect for a summer casual breakfast and fancy enough for an afternoon tea. Below you will find tips on freezing and thawing this amazing breakfast lemon bread.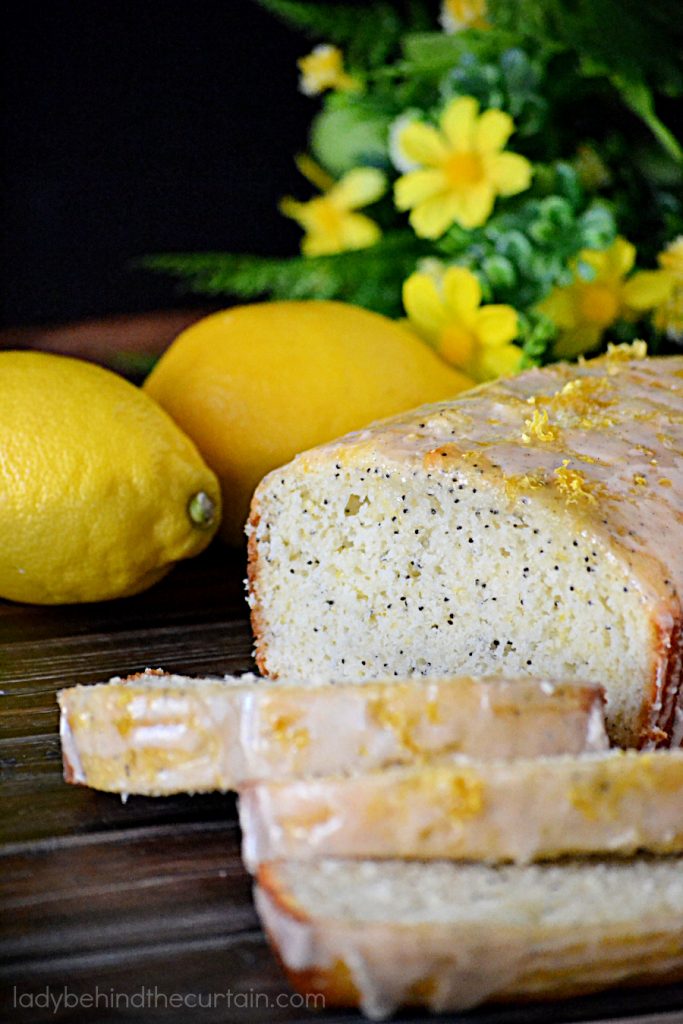 Dress up your Lemon Poppy Seed Quick Bread with Candied Lemon Slices
INGREDIENTS

1 small lemon
½ cup granulated sugar
1 tablespoon fresh lemon juice
½ cup water

DIRECTIONS

Cut lemons into 1/8-inch-thick rounds; discard seeds.
Stir together the sugar, lemon juice and water.
Pour into large skillet, heat to medium heat until sugar is dissolved.
Add lemon slices, and simmer gently, keeping slices in a single layer and turning occasionally 14 to 16 minutes or until slightly translucent and rinds are softened.
Remove from heat.
Place slices in a single layer in a wax paper lined jelly roll pan, using tongs.
Cool completely (about 1 hour)
TIP: USE LEFTOVER SYRUP TO SWEETEN TEA!
How to Wrap, Freeze and Thaw Most Baked Goods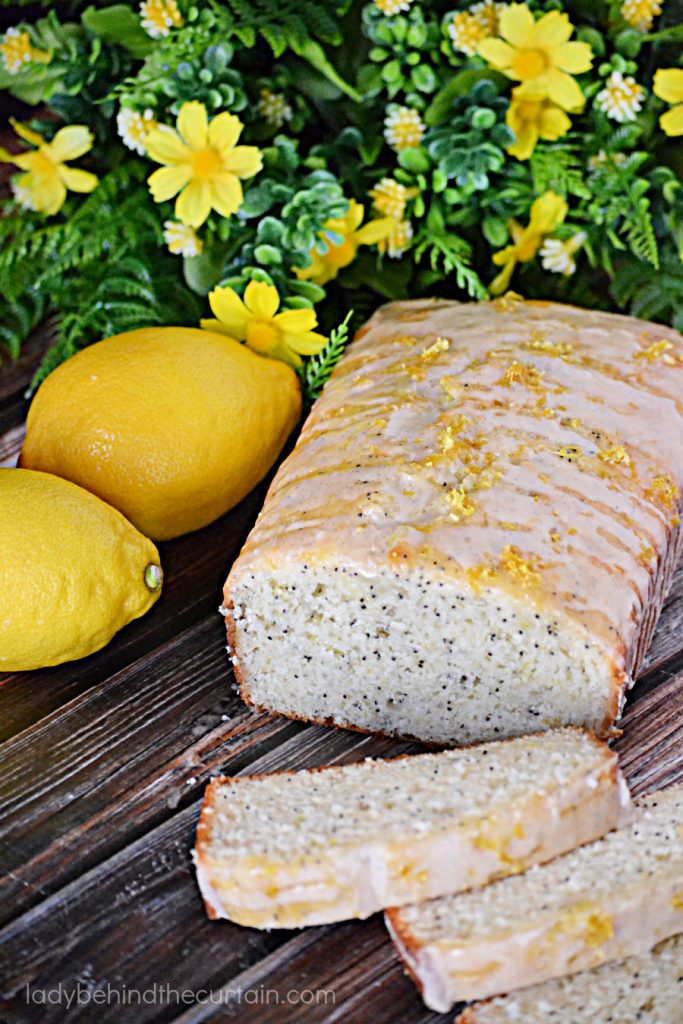 How to Freeze Quick Bread
Bake and completely cool quick bread.
Step 2: Once the bread cools completely, wrap it in Press & Seal or plastic wrap. From one baker to another– Press & Seal is the best product for wrapping baked goods. I find regular plastic wrap too thin, clingy, and frustrating. It definitely works, but Press & Seal is easier to use and I've honestly found that it keeps my food fresher.
Step 3: Write the type of bread and use-by date on a large piece of aluminum foil. For best taste and texture, don't freeze quick bread for longer than 3 months. You could stretch it to 4 or 5 months, but the sooner you serve it, the fresher it tastes.
Step 4: Wrap the bread in the aluminum foil and place in the freezer. You could place the wrapped bread in a freezer container or freezer-friendly zipped top bag, but I often just freeze it after wrapping in aluminum foil.
Step 5: Freeze for up to 3 months. To thaw, transfer the frozen bread to the refrigerator one day before serving. Sometimes I forget and just let the bread thaw at room temperature for several hours, but it's better to thaw at a slower rate in the refrigerator. Make sure you thaw bread while it's still in the wrapping. Don't unwrap before thawing.
Baker's Tip: Two layers of wrap is key! The first layer keeps the bread fresh and the aluminum foil ensures no condensation will seep in. Double layer=maximum freshness and no freezer burn. Moisture is the enemy, so don't be afraid to add another layer of Press & Seal or aluminum foil.
Why is there a Large Crack on Top of My Quick Breads?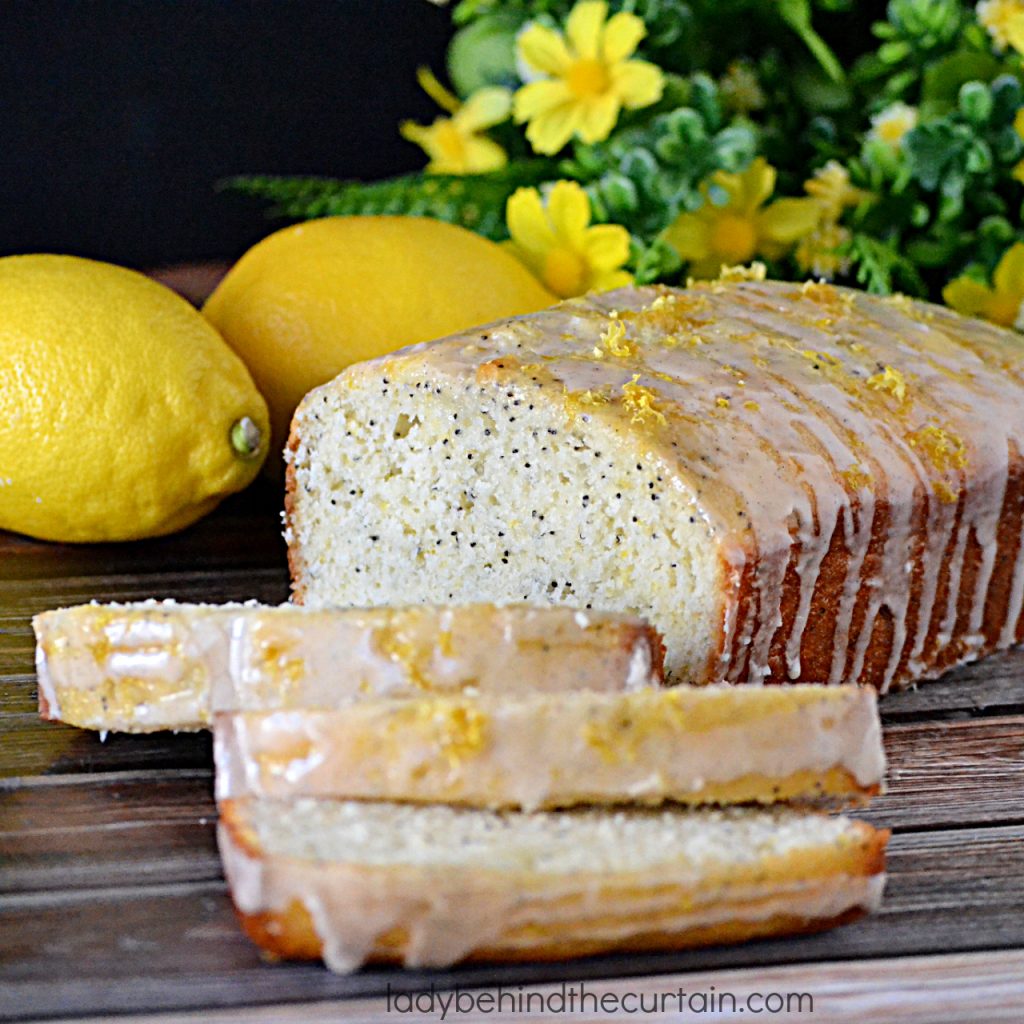 Other Citrus Options
MORE QUICK BREAD RECIPES
NEVER MISS A POST