Coconut Pecan Frosting |  When it comes to frosting this one is ahead of the line.  Completely acceptable to eat by the spoonfuls.  This frosting is filled with coconut, pecans and encased with delicious caramel.  Use this frosting for cupcakes.  Make your favorite Samoa Cookies with this frosting.  I used it to fill my devil's food cupcakes in my German Chocolate Cupcakes or on top of German Chocolate Brownies!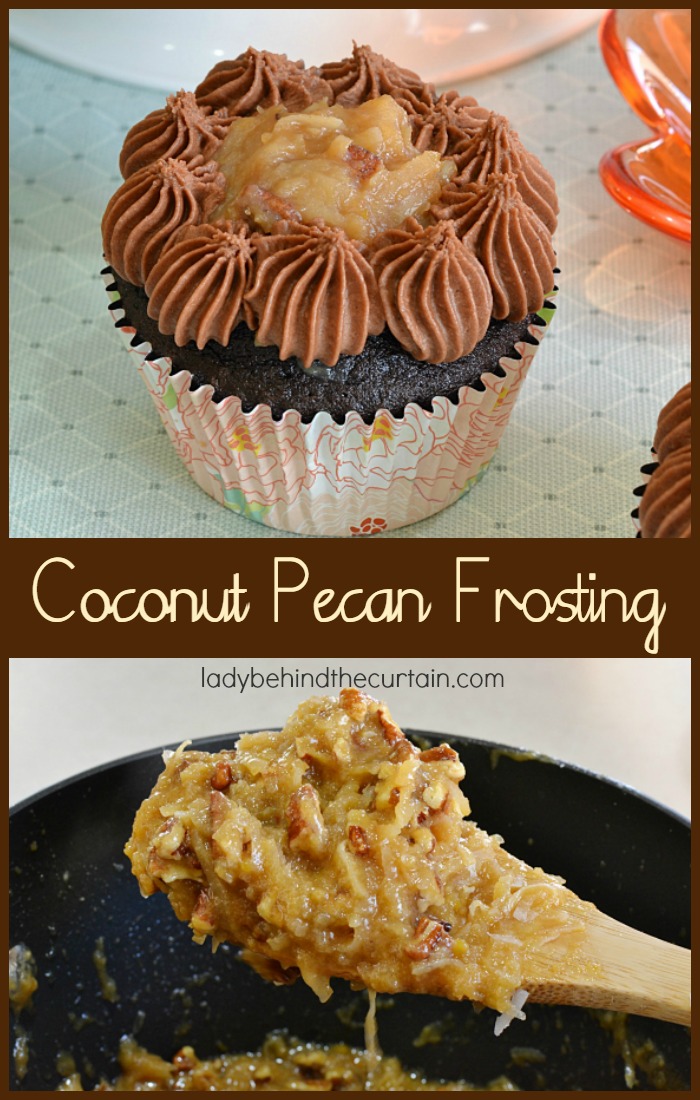 This frosting freezes beautifully!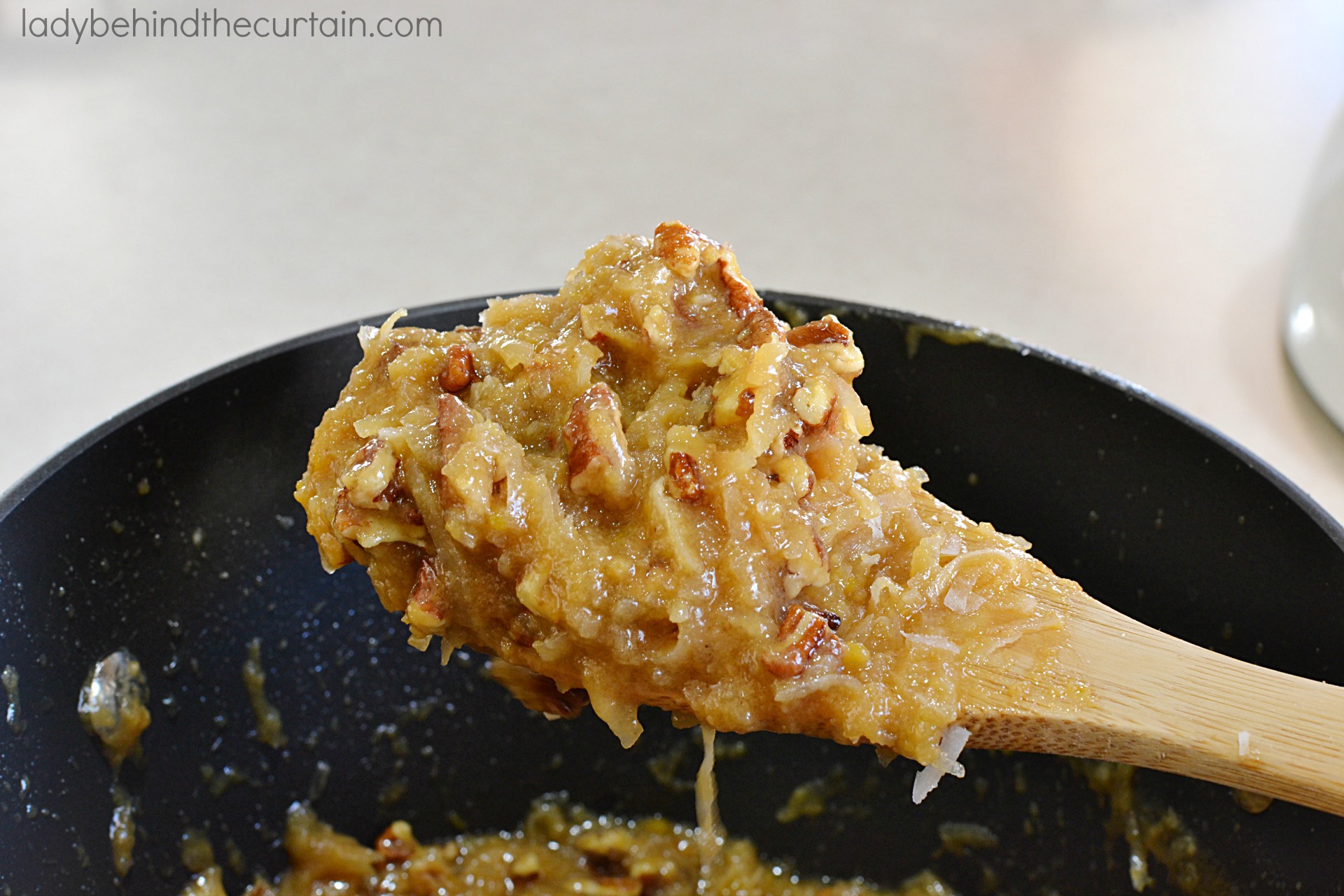 Coconut Pecan Frosting
Ingredients
For the Coconut Pecan Frosting:
3 large egg yolks
1 can (12 ounces) evaporated milk
1-1/4 cups light brown sugar, packed
3/4 cup butter, cut into small pieced
1 teaspoon vanilla extract
1/4 teaspoon salt
2 1/2 cups sweetened flaked coconut
1-1/2 cups pecans, chopped
Instructions
For the Coconut Pecan Frosting:
Heat egg yolks, evaporated milk, brown sugar and butter in a medium sauce pan over medium heat, stirring constantly until thick, about 15 minutes from the time it start to boil.
Stir vanilla and salt into frosting.
Add the coconut and pecans.
Stir until well combined.
Let cool completely, stirring occasional.
NOTE: Frosting can be refrigerated up to 1 day in an airtight container. Before using, bring to room temperature and stir. PLUS you will only need half of this recipe to fill the cupcakes. I froze the remaining filling for later.
MORE FROSTING RECIPES

MARSHMALLOW BUTTERCREAM FROSTING  2. CINNAMON CREAM CHEESE FROSTING  3. EGGNOG CREAM CHEESE FROSTING