Marshmallow Butter Frosting
Marshmallow Butter Frosting | A creamy frosting, made with store bought marshmallow cream and butter. Two delicious ingredients to help create the perfect frosting for shortcake or spongecake cupcakes. Perfect for any birthday celebration.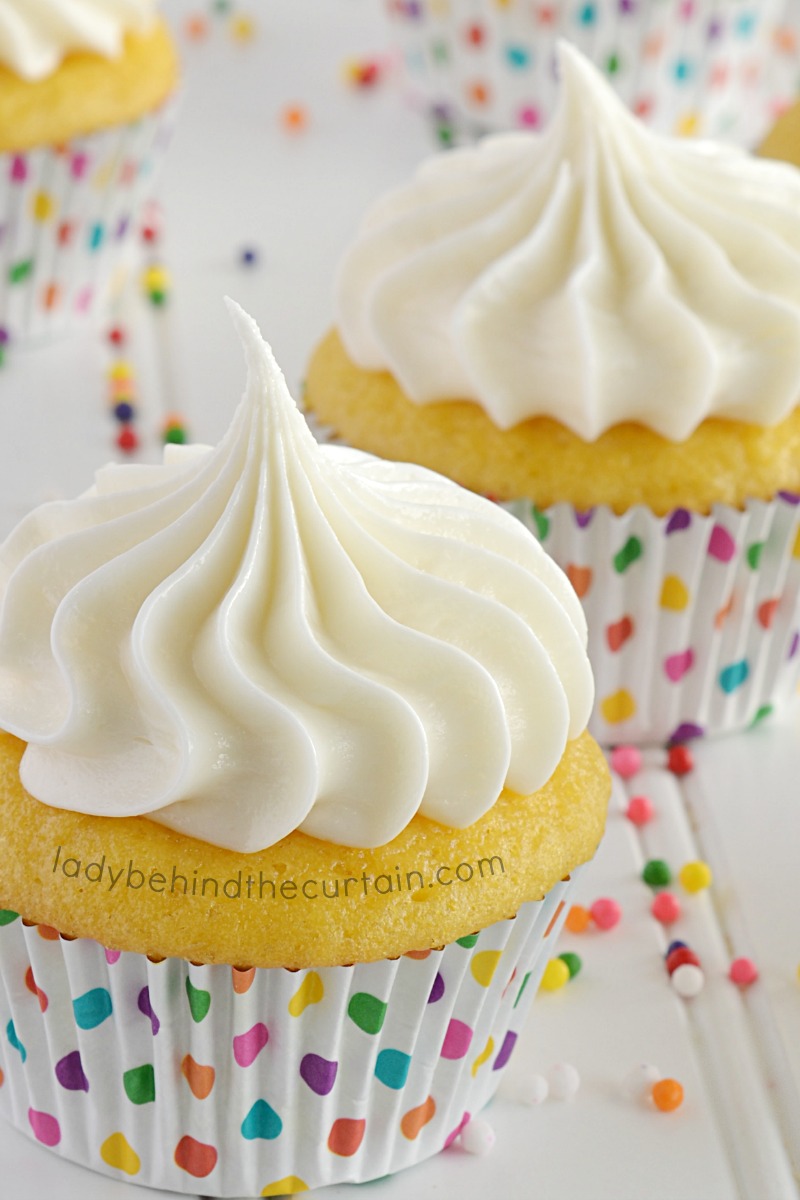 Another option for this frosting in on anything chocolate! Marshmallow, chocolate and nuts. What candy bar does that remind you of? Rocky Road cupcakes sound delicious! I would love to hear what kind of cake you plan on making for this Marshmallow Butter Frosting.♥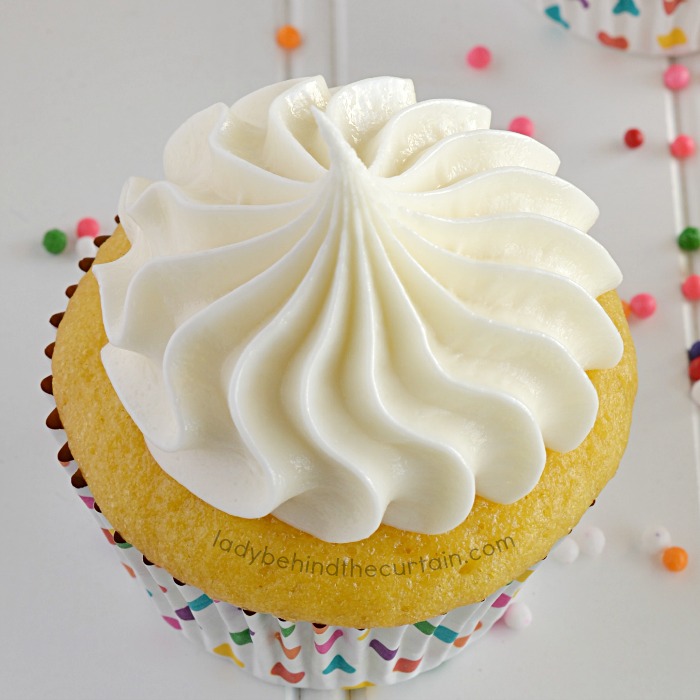 Marshmallow Butter Frosting is simply the best go to frosting. Whether it's on a cake, cupcakes or cookies I know you and your guests will love the delicious flavor. Sometimes making cupcakes and frosting from scratch can be time consuming. My rule of thumb is….sure cupcakes made from scratch are delicious but if you have to sacrifice homemade cupcakes verses homemade frosting. I will choose the homemade frosting every time! Click here for ideas on how you can transform a cake mix—->>>>22 WAYS TO MAKE A CAKE MIX TASTE LIKE HOMEMADE.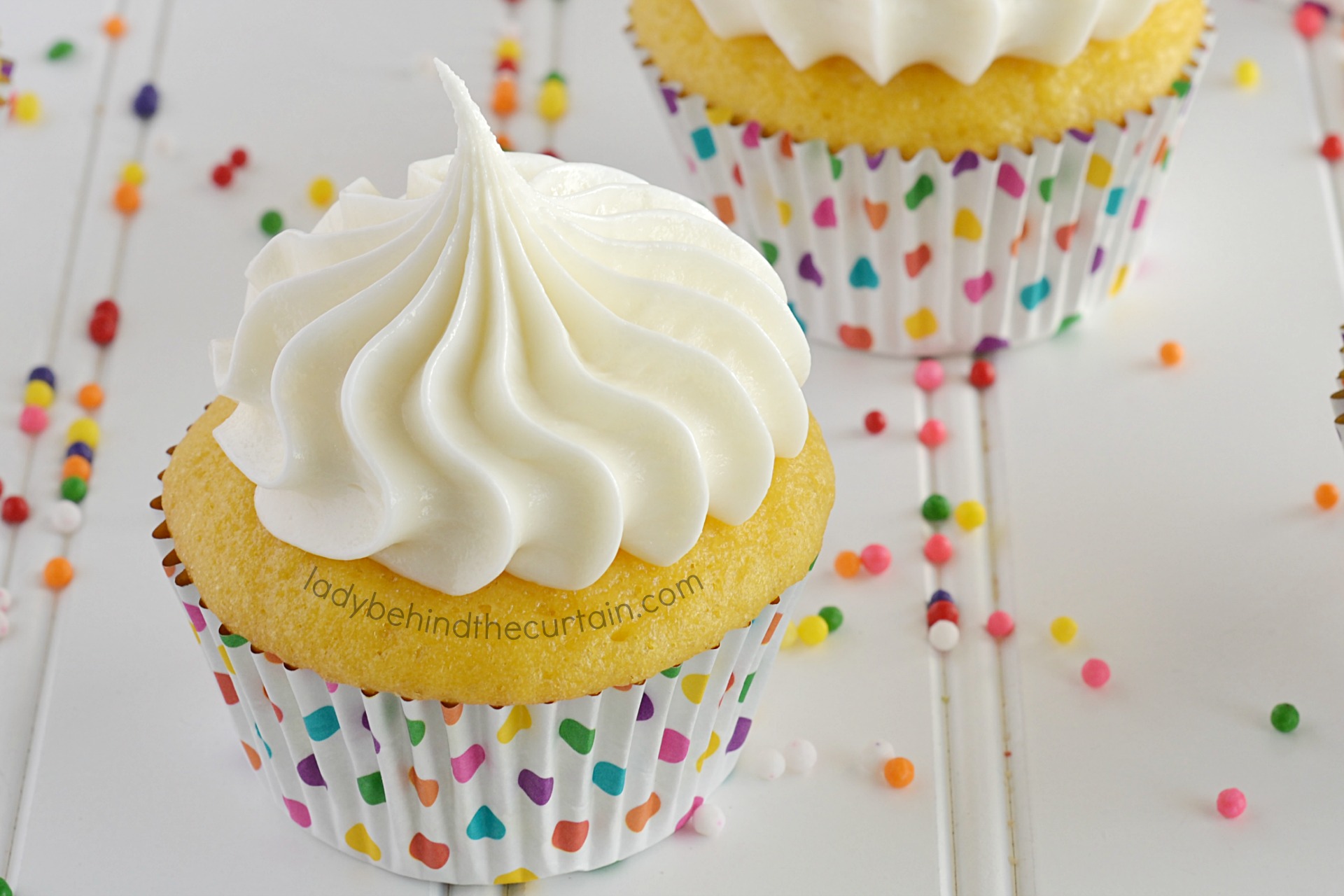 Remember in the Fall of 2012 when Hostess decided to stop making twinkies? That's when I panicked and decided to create my own cupcake version on my beloved snack. Click here for my cupcake recipe—->>>>TWINKIE CUPCAKES. Twinkies, what's not to love. The spongy cake on the outside and the fluffy creamy filling on the inside. These twinkie cupcakes come close to the real thing only better! With a sponge cake on the outside, a creamy marshmallow filling and marshmallow frosting. You can't go wrong with these delicious cupcakes! Serve these at your next baby shower, bridal shower or birthday celebration.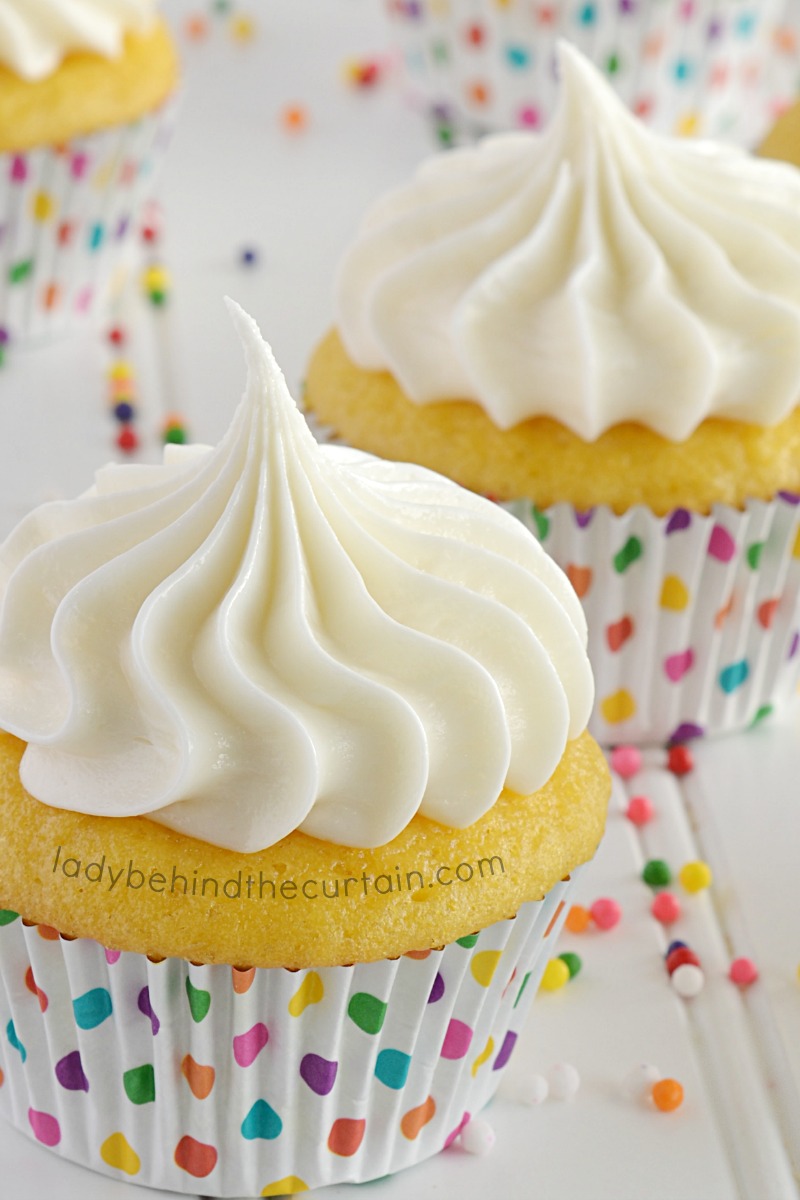 Yield: Makes enough to frost 24 cupcakes
Marshmallow Butter Frosting
Ingredients
1 (7 ounce) jar marshmallow cream (fluff)
1 cup unsalted butter, softened
1 teaspoon vanilla extract
1 (2 pound) bag powdered sugar
4 to5 tablespoons water
Instructions
Beat together the marshmallow, butter and vanilla until combined and creamy.  Add sugar 1 cup at a time, beating between each addition.  Add water as needed ONLY a tablespoon at a time until frosting reaches piping consistency.  Pipe or spread onto cupcakes, 2 layer cake or sheet cake.
MORE FROSTING RECIPES

DOLE WHIP PINEAPPLE CREAM CHEESE BUTTER FROSTING 2. BLUEBERRY CREAM CHEESE FROSTING 3. BAKERY WHITE FROSTING
NEVER MISS A POST!
Sign up for my newsletter and receive my recipes in your inbox. Easy to see anytime and saved for safe keeping. Click Here and sign up today! —->>>>CURTAIN CALL NEWSLETTER
More frosting recipes you might like. CRAZY FROSTING RECIPE and HOMEMADE CHOCOLATE FROSTING.