Lemon Thyme Shortbread Cookies
Lemon Thyme Shortbread Cookies | These unique easy to make melt in your mouth delights go perfect with a cup of tea.  Adding a touch of lemon and a hint of thyme to the cookie dough makes these cookies perfect for a garden party.  One bite of these cookies and you can be sure to make the last bite a memorable experience.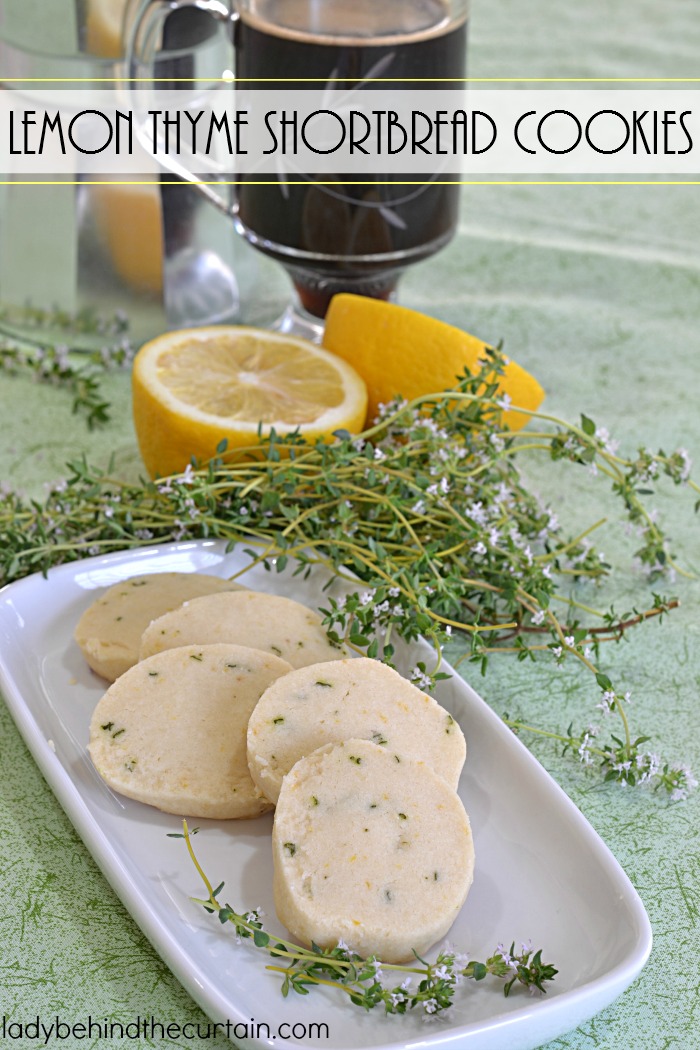 Everyone went crazy over these cookies at the Spring Ladies Tea.  They offer a little bit of the unexpected.  I also served Fruit and Flaxseed Muffins and Honey Walnut Tea Cake.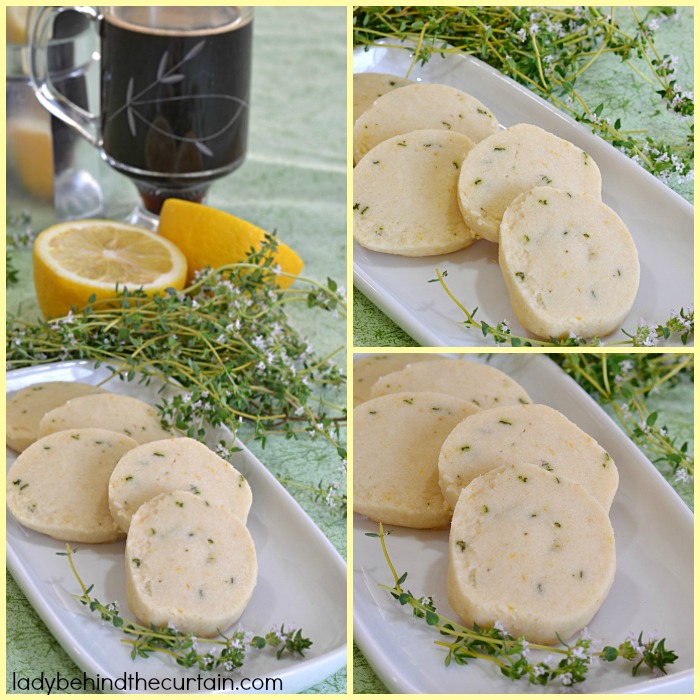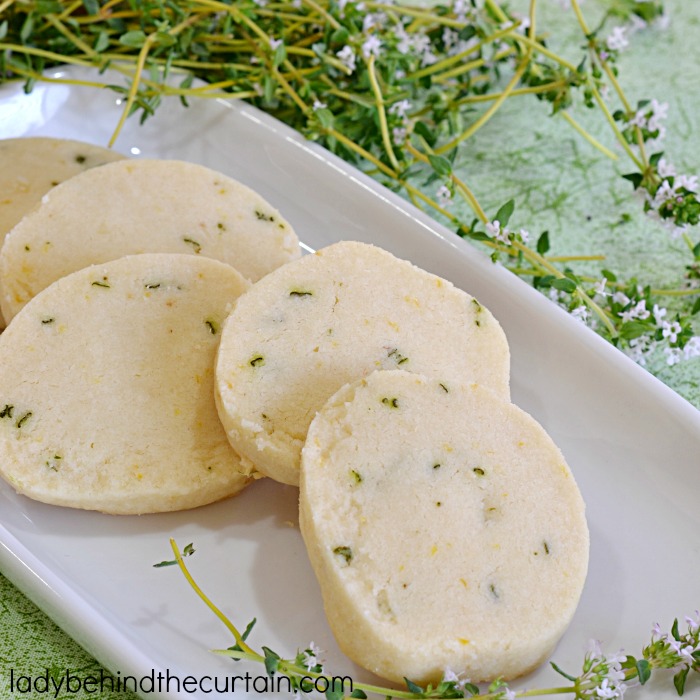 MORE SHORTBREAD COOKIE RECIPES

LEMON PECAN SANDWICH COOKIE BITES  2. SEMI HOMEMADE CHOCOLATE DIPPED SHORTBREAD COOKIES  3.  PECAN SHORTBREAD COOKIES  4. STRAWBERRY LEMONADE CHEESECAKE SANDWICH COOKIES