Lemon Thyme Shortbread Cookies
Lemon Thyme Shortbread Cookies | These unique easy to make melt in your mouth delights go perfect with a cup of tea.  Adding a touch of lemon and a hint of thyme to the cookie dough makes these cookies perfect for a garden party.  One bite of these cookies and you can be sure to make the last bite a memorable experience.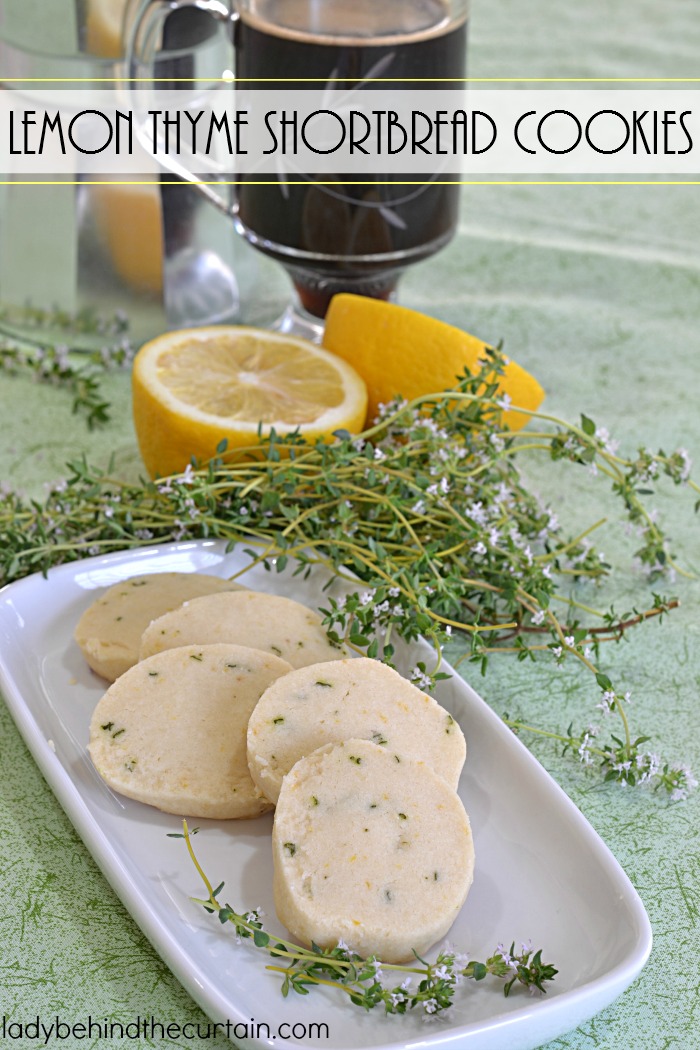 Everyone went crazy over these cookies at the Spring Ladies Tea.  They offer a little bit of the unexpected.  I also served Fruit and Flaxseed Muffins and Honey Walnut Tea Cake.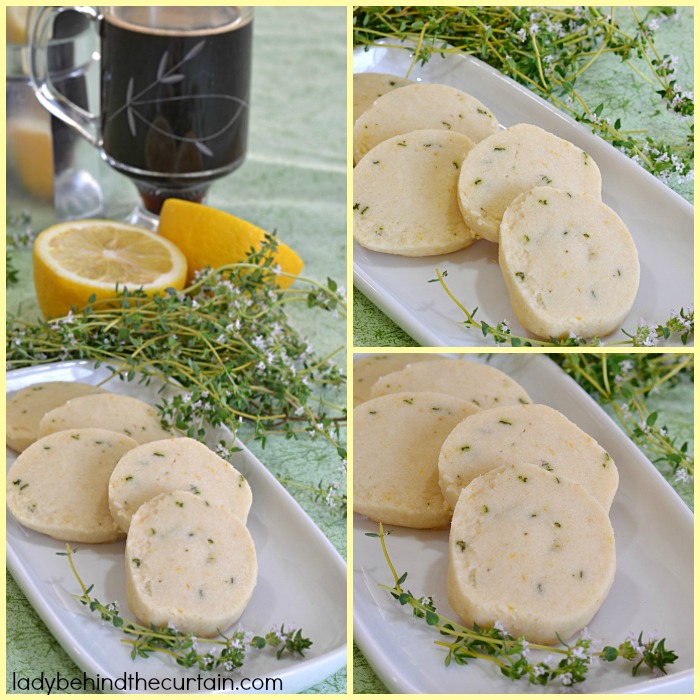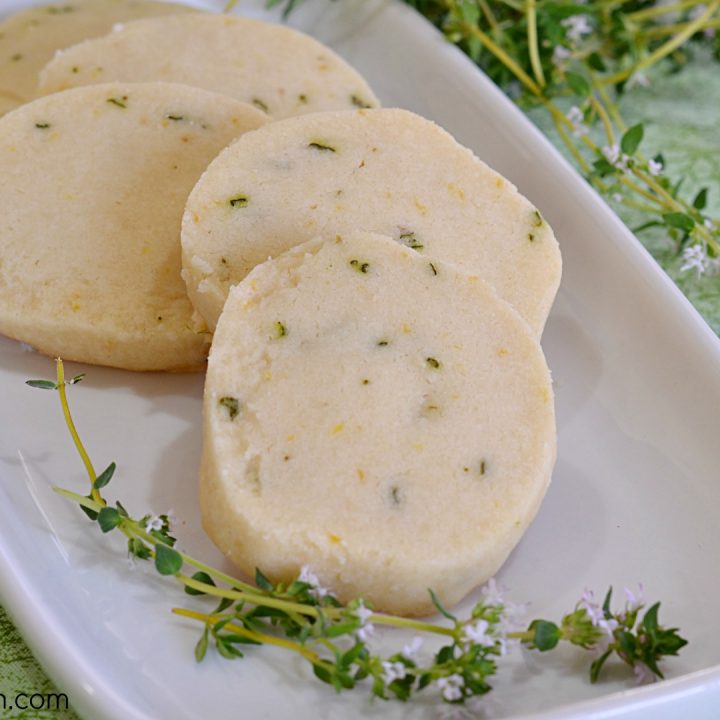 Lemon Thyme Shortbread Cookies
Yield:
Makes about 5 Dozen
Ingredients
1 1/2 cups unsalted butter, softened
1/2 cup granulated sugar
2 tablespoons fresh thyme
1 tablespoon lemon zest
3 1/2 cups all-purpose flour
2 tablespoons cornstarch
1 teaspoon salt
Instructions
Add butter to a large mixing bowl; beat until creamy.
Mix in the sugar; add the thyme and lemon zest, beat until combined.
In another large bowl sift together the flour, cornstarch and salt.
Add flour mixture to butter mixture; beat until combined.
Separate into THREE 1 1/2-inch logs.
Wrap tightly in plastic wrap; refrigerate 1 hour or up to 5 days.
To use later dough can be frozen
Preheat oven to 350°.
Line baking sheet with parchment paper.
Cut shortbread into 1/4-inch slices.
Place on prepared baking sheets.
Bake for 10 minutes or until lightly browned.
Let cool 2 minutes and transfer to a wire rack to cool completely.
Store in an airtight container.
Notes
This recipe was adapted from Southern Dishes and Desserts Magazine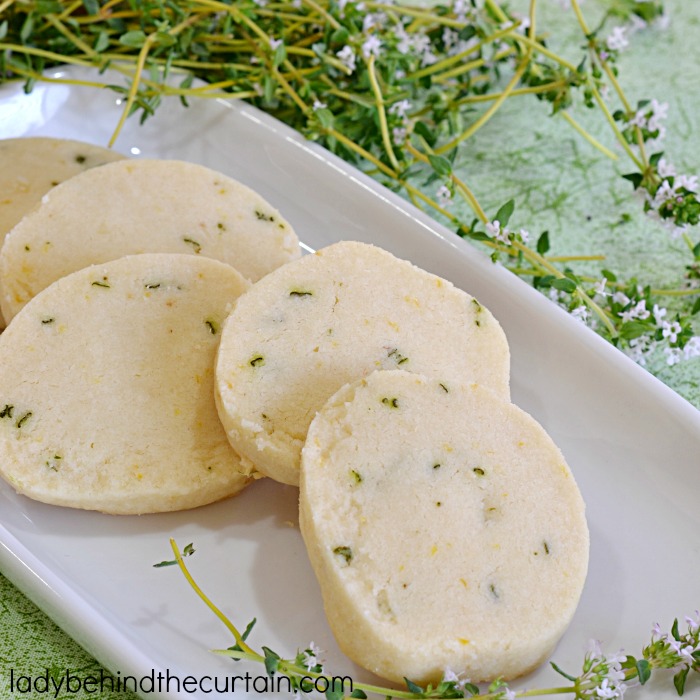 MORE SHORTBREAD COOKIE RECIPES

LEMON PECAN SANDWICH COOKIE BITES  2. SEMI HOMEMADE CHOCOLATE DIPPED SHORTBREAD COOKIES  3.  PECAN SHORTBREAD COOKIES  4. STRAWBERRY LEMONADE CHEESECAKE SANDWICH COOKIES