Copycat Disneyland Darth by Chocolate Recipe
Copycat Disneyland Darth by Chocolate Recipe: EIGHT layers of chocolate! That's right I said eight! I had no idea when I ordered the Darth by Chocolate dessert in Disneyland's Tomorrowland that I would be having the best little dessert in the park. Chances are if you had this chocolate lovers dream Star Wars inspired dessert. You want it again! Now you can have it at home anytime of year!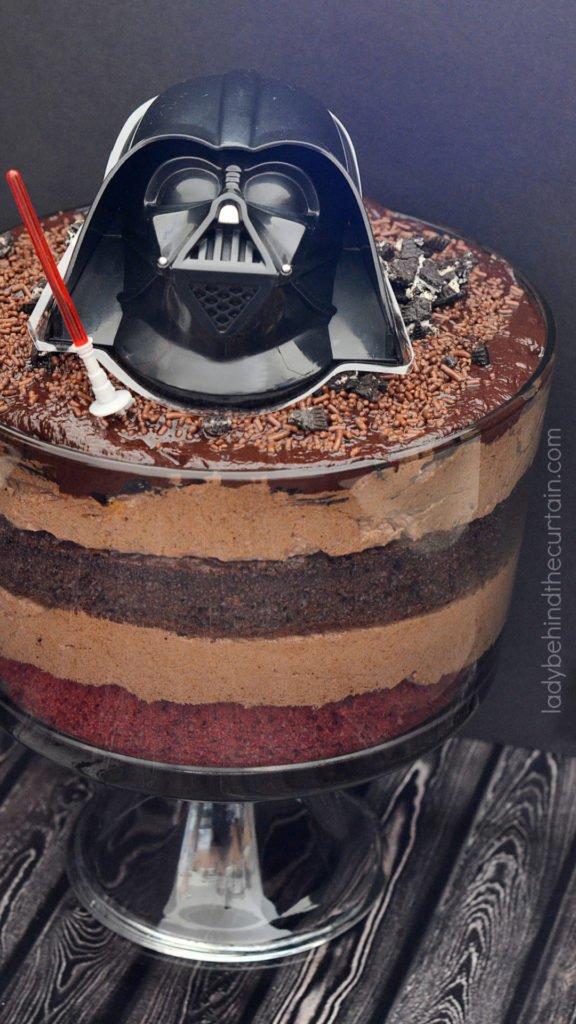 One bite of this delicious little treat and I knew my mission was to go home and make my own. So….if Disneyland or Disney World isn't on your vacation list this year don't worry you can still enjoy some of the magic at home.
The Disneyland Version of Death by Chocolate Dessert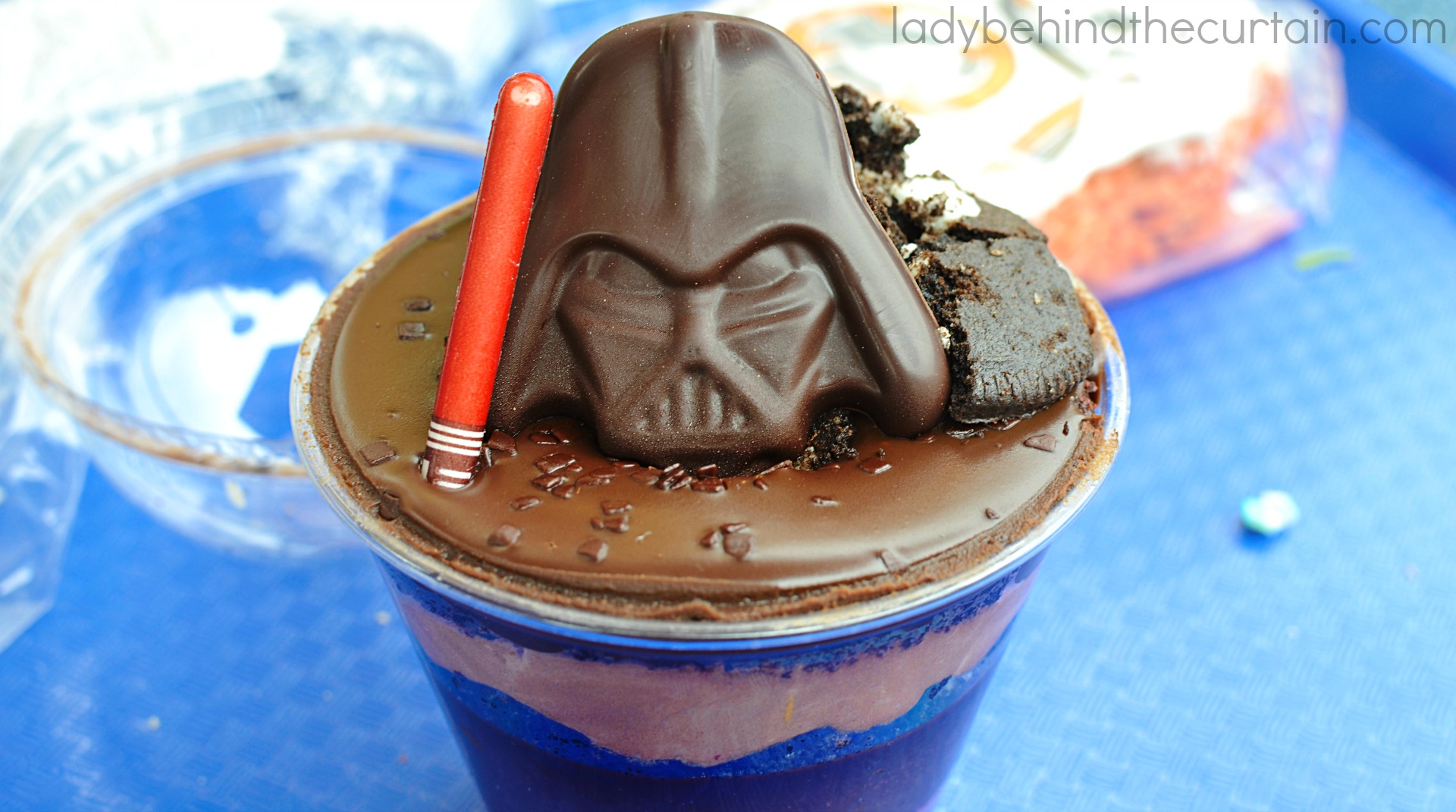 This is how they are served to you at Disneyland. In little cups with a layer of red velvet cake, dark chocolate mousse, chocolate cake, milk chocolate mouse, crumbled chocolate cookies, ganache, chocolate sprinkles and more crushed cookies. All topped with a chocolate Darth Vader and lightsaber.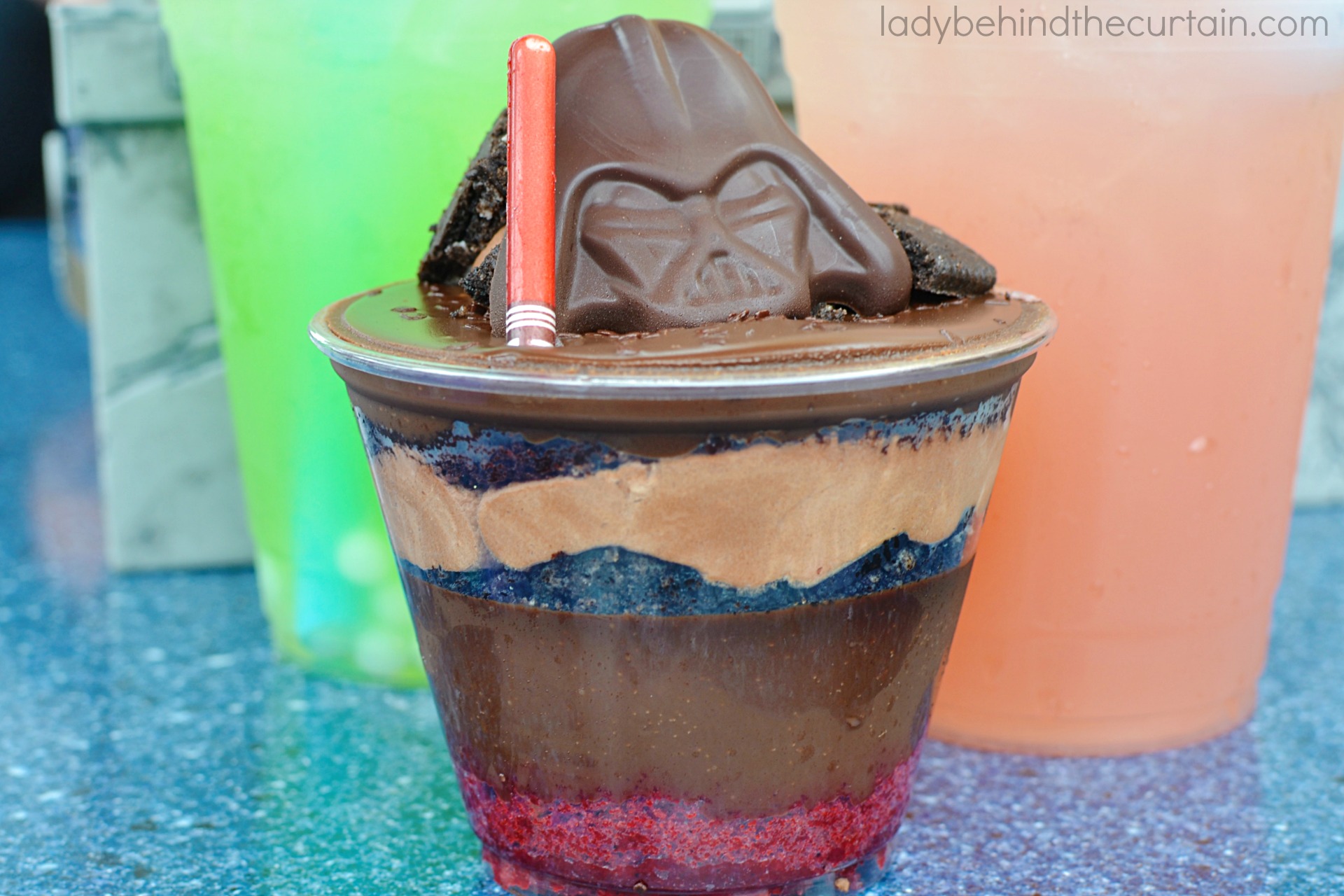 How to Make Copycat Disneyland Darth by Chocolate Recipe
LAYERS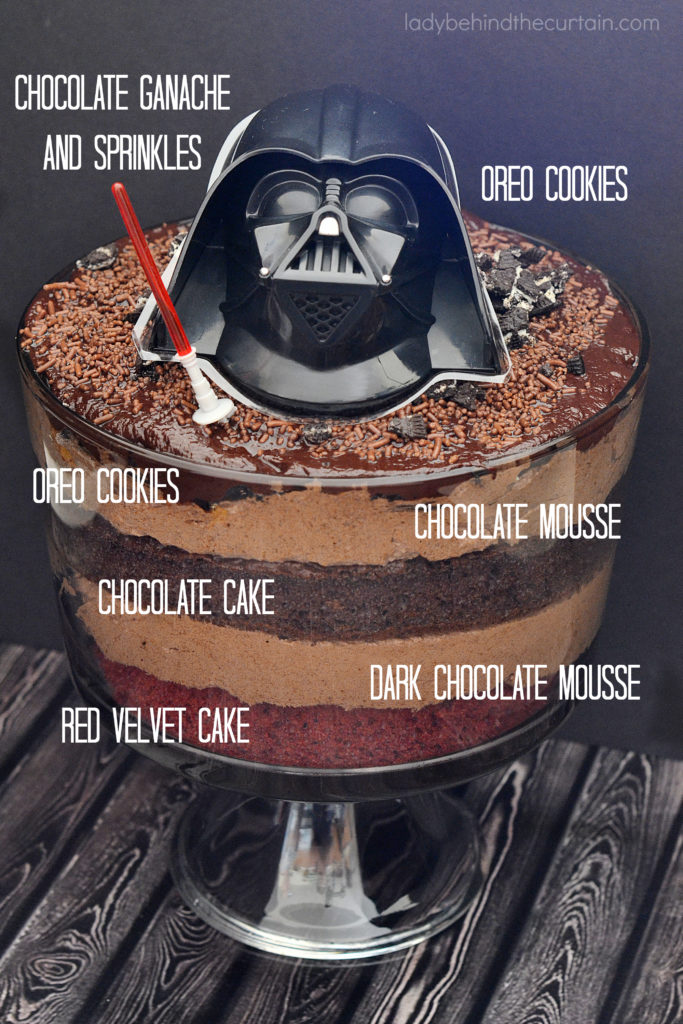 This Darth by Chocolate Recipe is made in a trifle dish. Scroll down to see how to make it in small cups like Disneyland.
RED VELVET CAKE AND DARK CHOCOLATE MOUSSE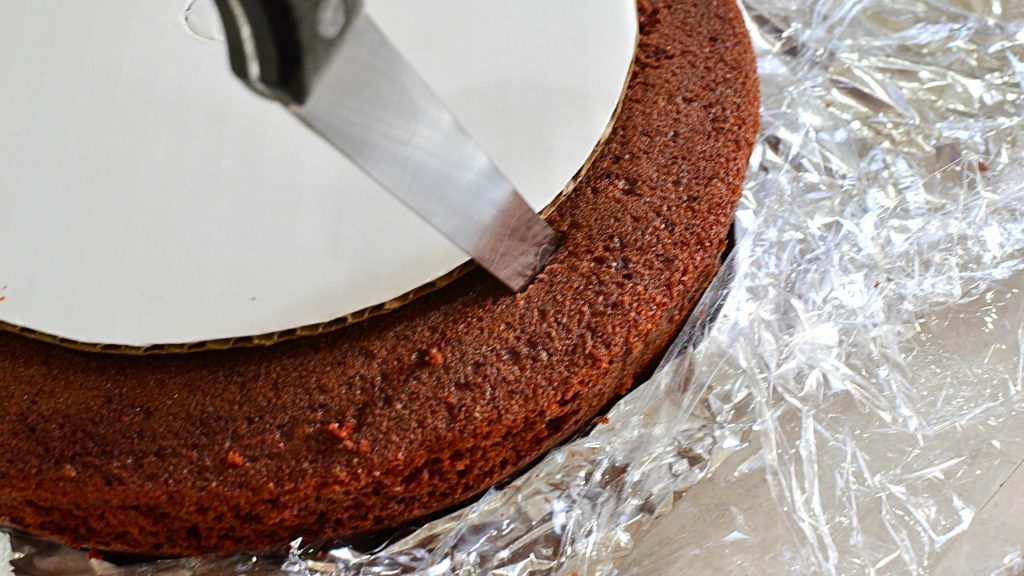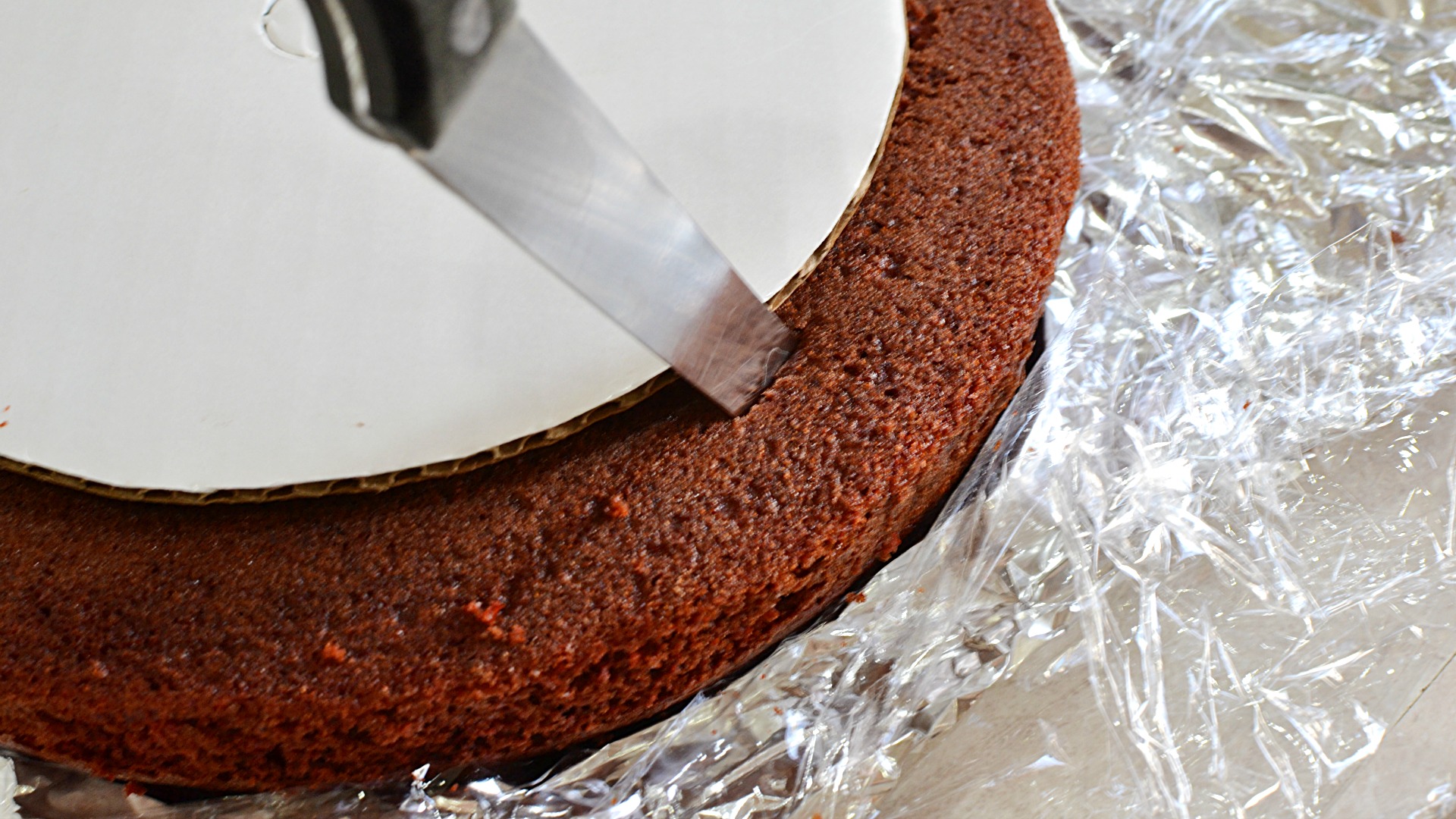 The bottom layer is Red Velvet cake. I started with an 8-inch piece of cardboard and cut it so that it would fit in the bottom of the dish. Then I laid it on top of the cake, cut around and placed it in the bottom.
DARK CHOCOLATE CAKE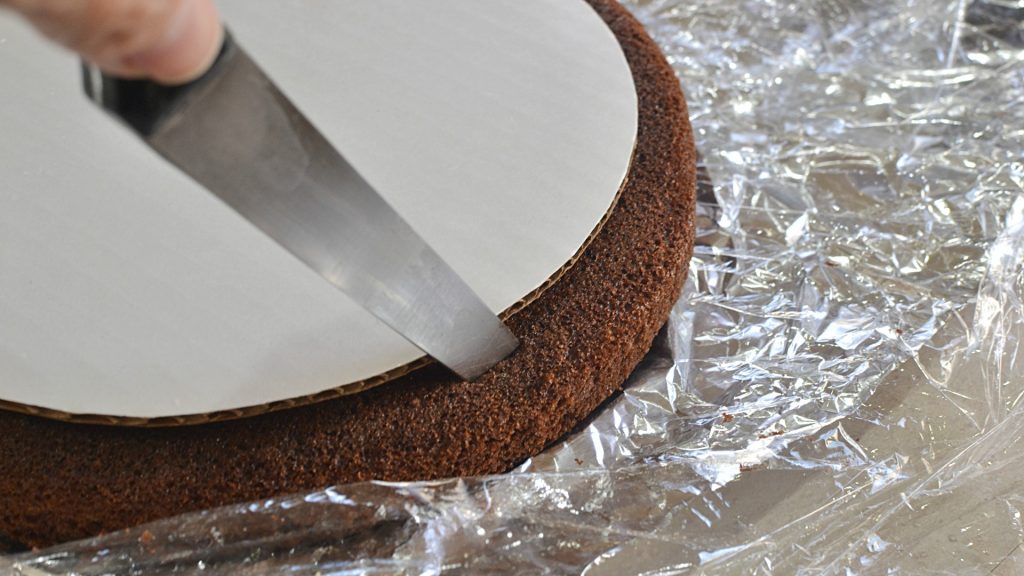 Chocolate cake came next. Since the dish is not straight up and down the chocolate cake layer was a little bit larger then the red velvet cake. So make sure to take note and measure before cutting.
CHOCOLATE MOUSSE AND OREO COOKIES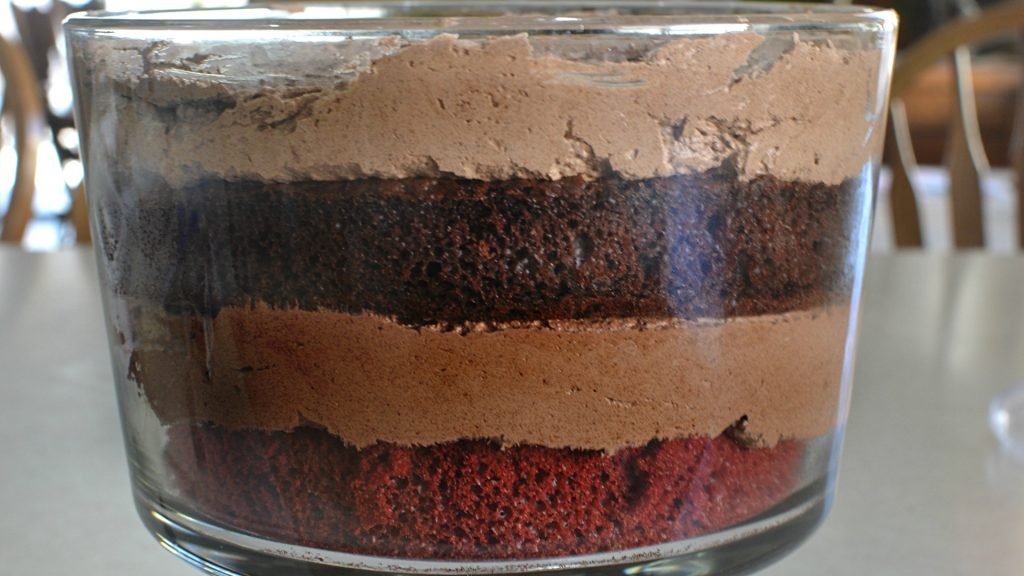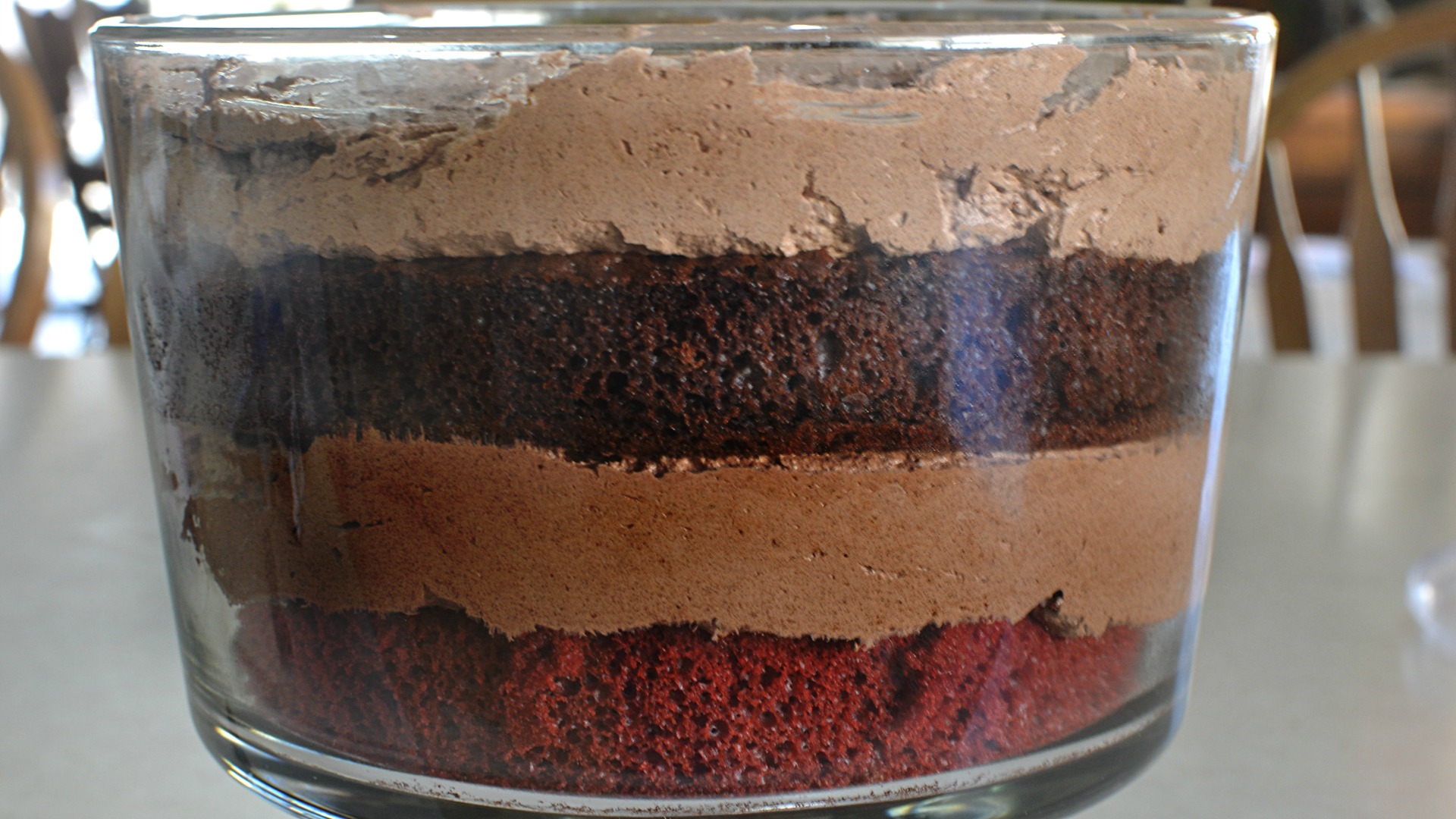 Spread a layer of chocolate mousse over the top of the dark chocolate cake. Sprinkle crumbled Oreo cookies on top.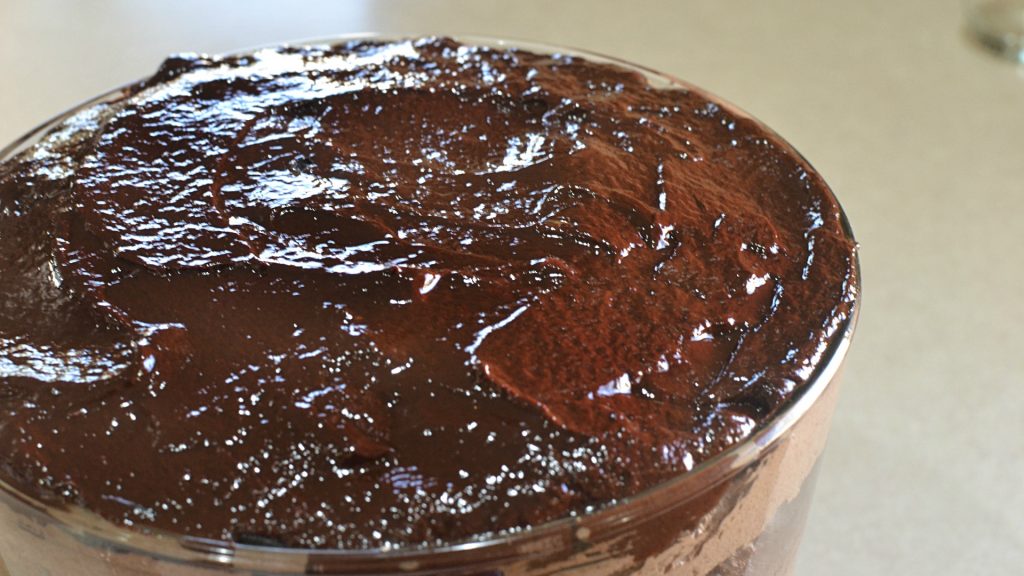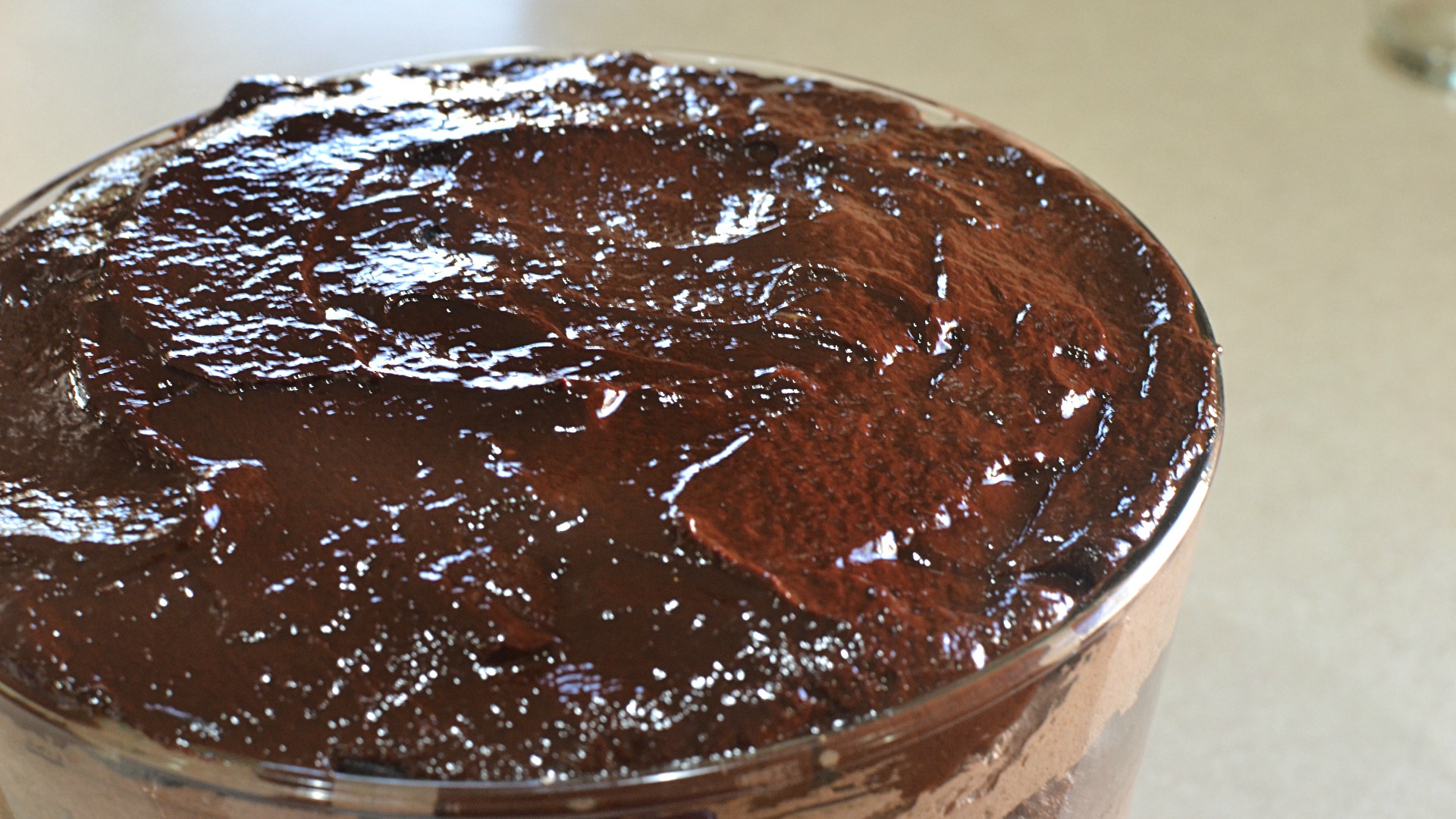 A thick and creamy chocolate ganache was poured over the cookies. Then the toppings, chocolate sprinkles and more crumbled Oreo Cookie Thins.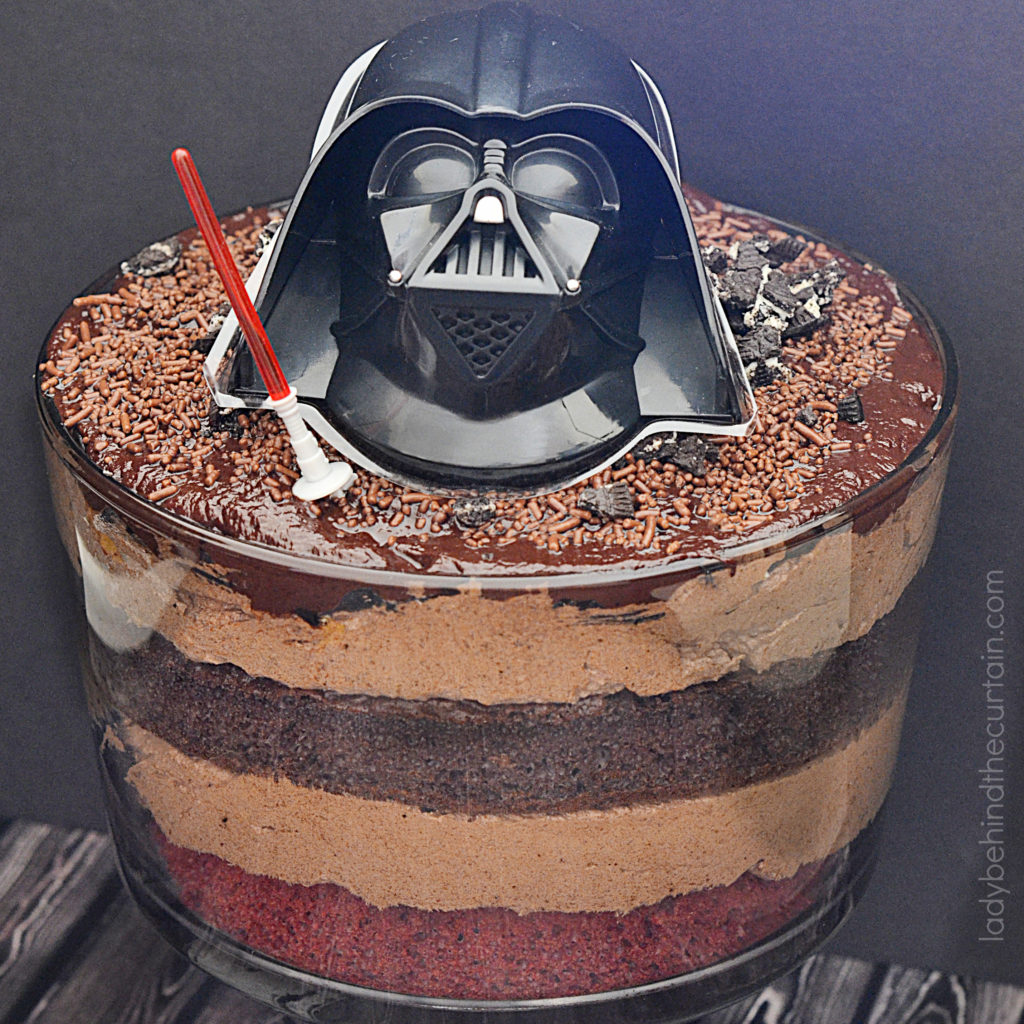 DARTH VADER TOPPER—FUN!
For fun I added a Darth Vader cake topper and a cupcake topper lightsaber. Watch the video below to hear Darth Vader!
How to Make Copycat Disneyland Darth By Chocolate in a Cup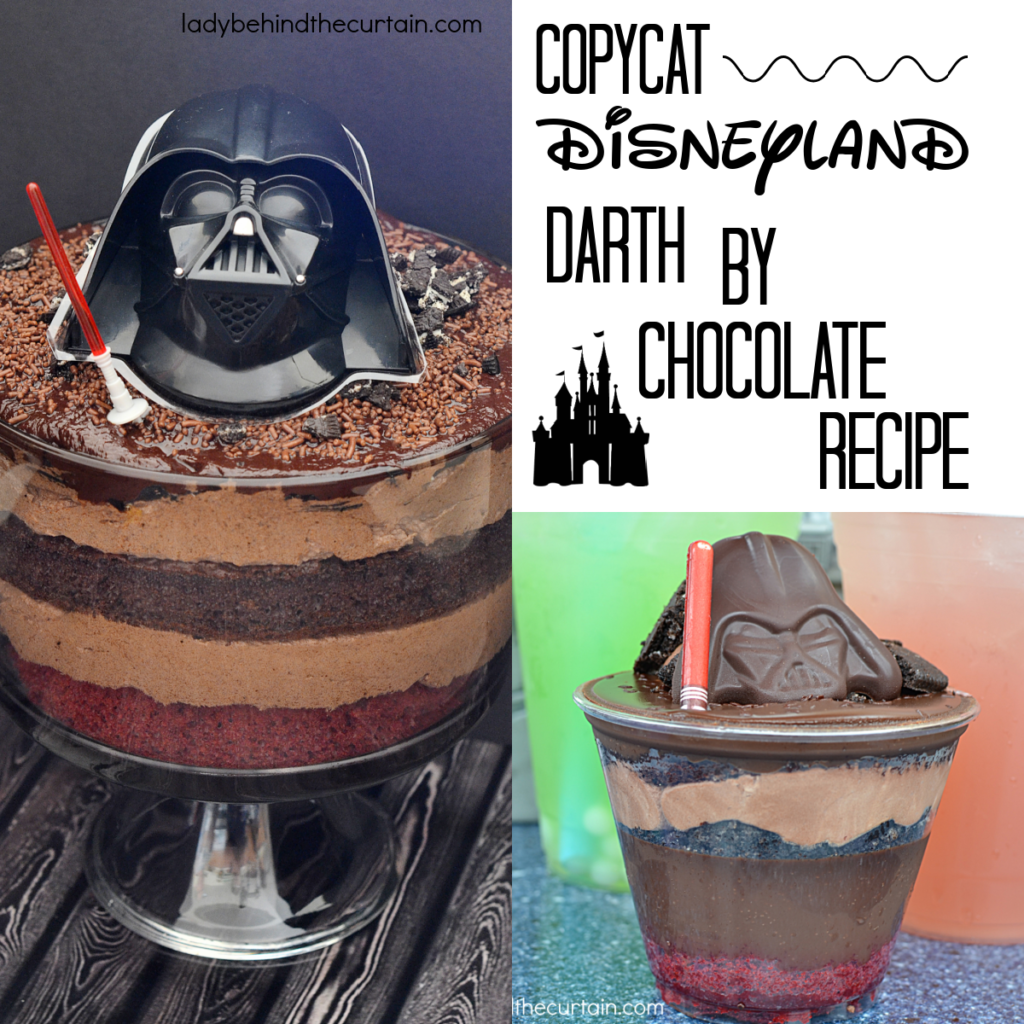 Transforming this death by chocolate dessert into min form is easy.
• Instead of using 2 (8 inch) baking pans, use 2 (9×13 inch) baking pans.
• Once the cakes are cooled, cut small cake rounds to fit the cups (remember the cups are smaller at the bottom and get larger as you go up the cups. You'll need two sizes of round cutters. MAKE SURE THE CAKE IS COLD BEFORE YOU CUT IT. This will help your cake stay together.
MORE COPYCAT DISNEYLAND RECIPES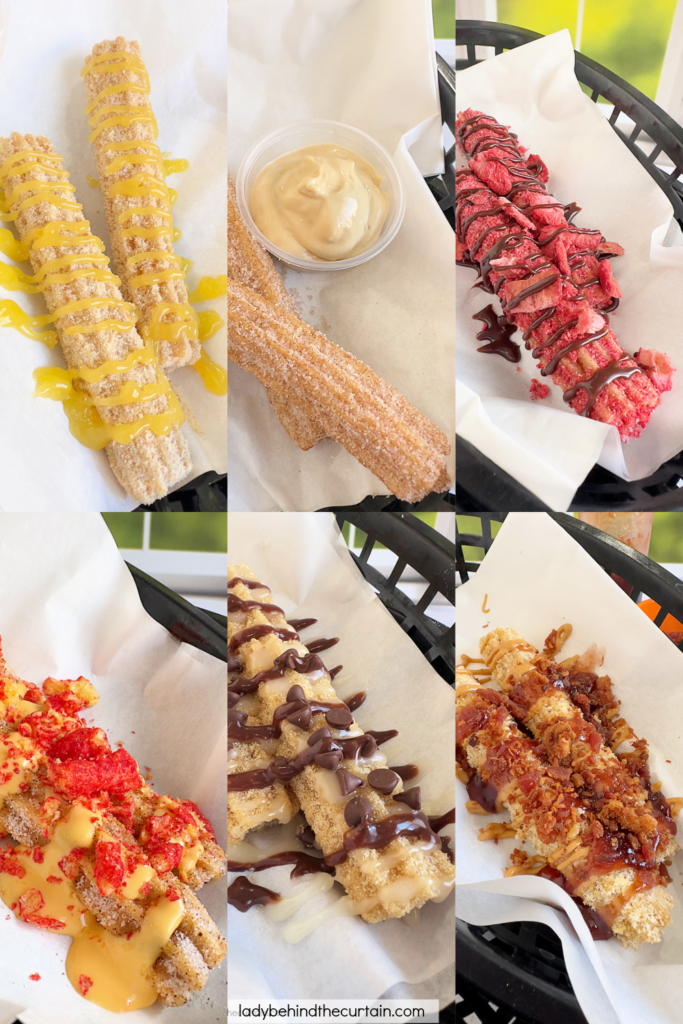 8 DISNEYLAND COPYCAT CHURRO RECIPES 2. COPYCAT DISNEYLAND HAND PIES 3. COPYCAT DISNEYLAND TIGGER TAILS 4. MORE DISNEYLAND RECIPES
SIGN UP FOR THE LADY BEHIND THE CURTAIN NEWSLETTER AND FOLLOW THE LADY BEHIND THE PARTY ETSY SHOP
THANKS FOR VISITING♥