Copycat Darth by Chocolate Recipe

Copycat Darth by Chocolate Recipe | EIGHT layers of chocolate!  That's right I said eight!  I had no idea when I ordered the Darth by Chocolate dessert in Disneyland's  Tomorrowland that I would be having the best little dessert in the park.  This summer when you're at Disneyland make sure to hit up the Galactic Grill in Tomorrowland for some fun Star Wars Season of the Force food.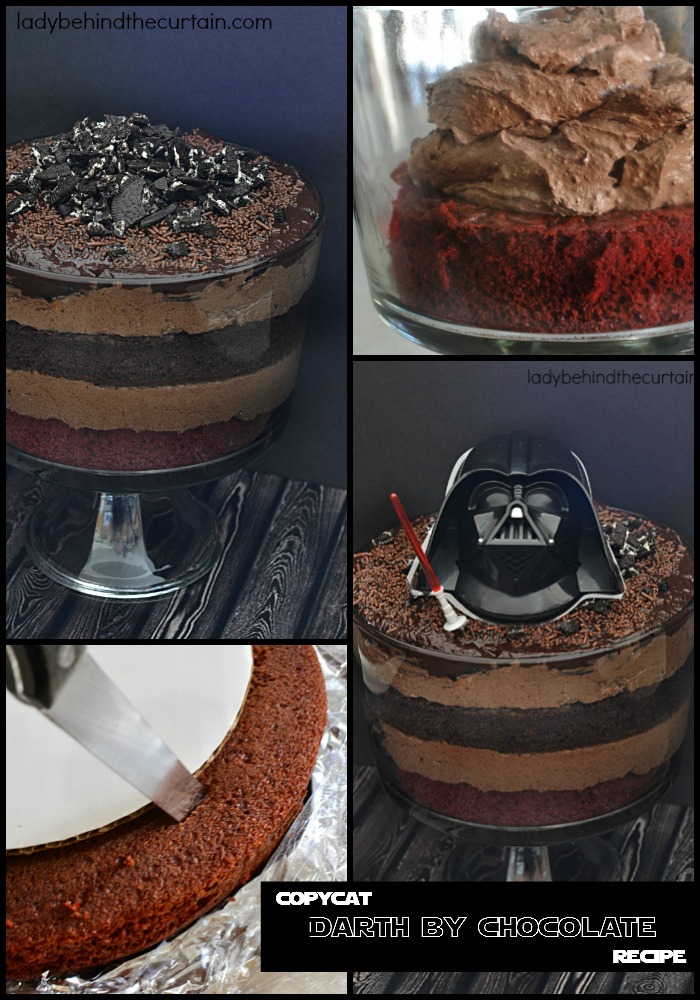 One bite of this delicious little treat and I knew my mission was to go home and make my own.  So….if Disneyland or Disney World isn't on your vacation list this year don't worry you can still enjoy some of the magic at home.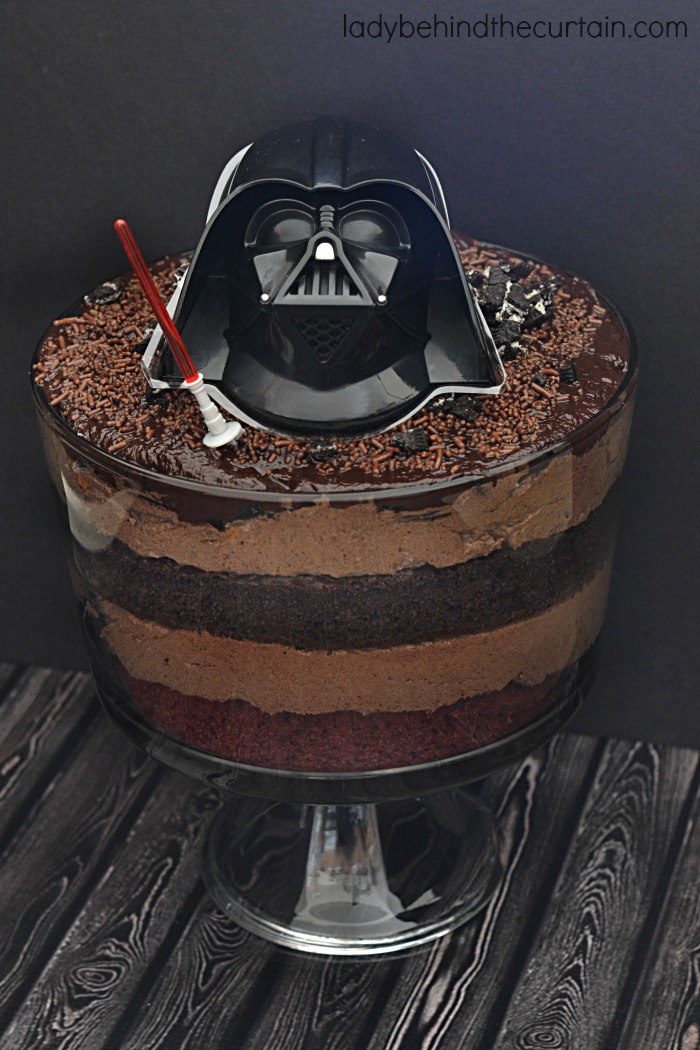 This is how they are served to you at Disneyland.  In little cups with a layer of red velvet cake, dark chocolate mousse, chocolate cake, milk chocolate mouse, crumbled chocolate cookies, ganache, chocolate sprinkles and more crushed cookies.  All topped with a chocolate Darth Vader and lightsaber.
For my Copycat Darth by Chocolate Recipes I made it in a full size trifle dish.
The bottom layer is Red Velvet cake.  I started with an 8-inch piece of cardboard and cut it so that it would fit in the bottom of the dish.  Then I laid it on top of the cake, cut around and placed it in the bottom.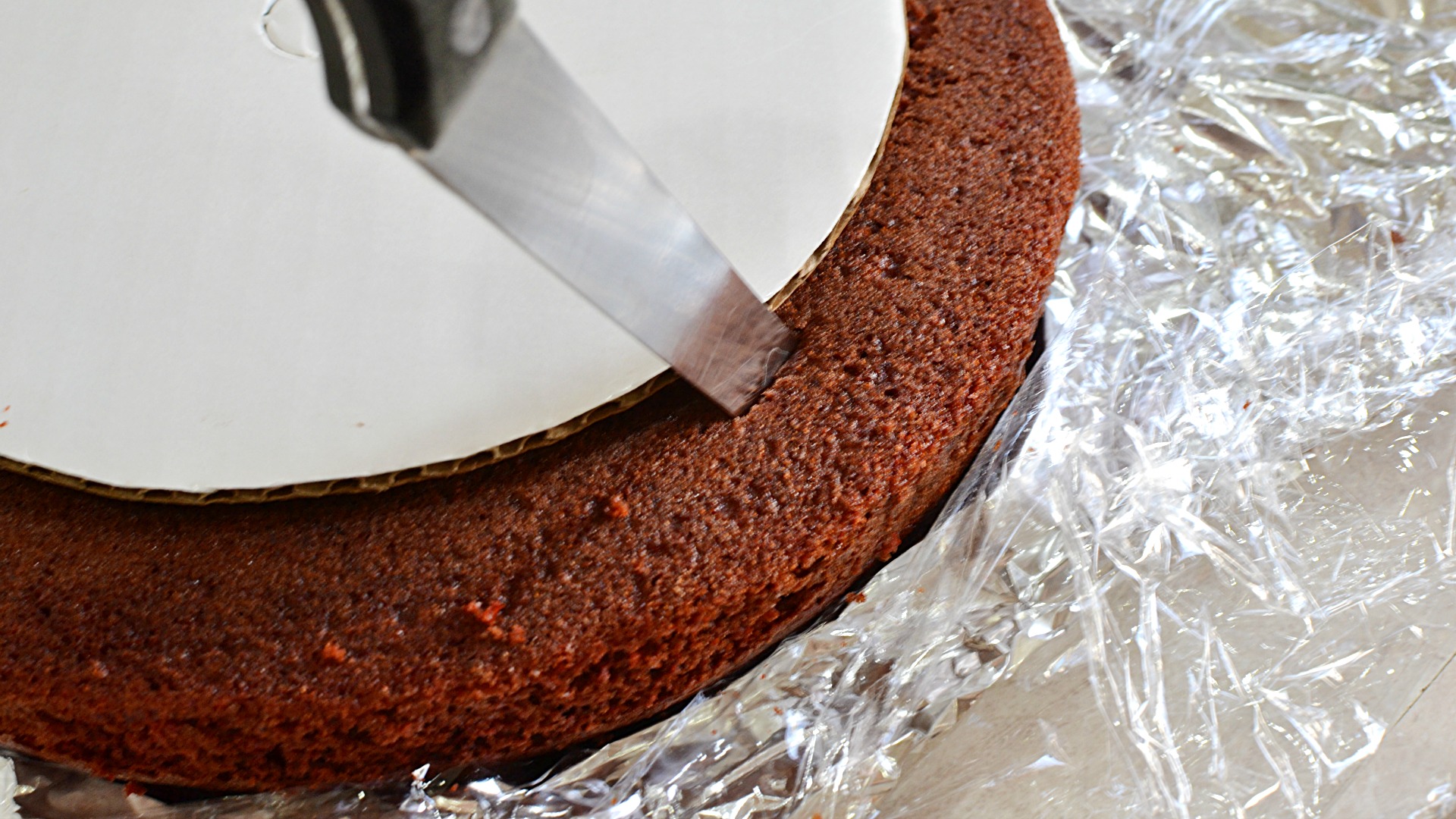 Next layer is dark chocolate mousse.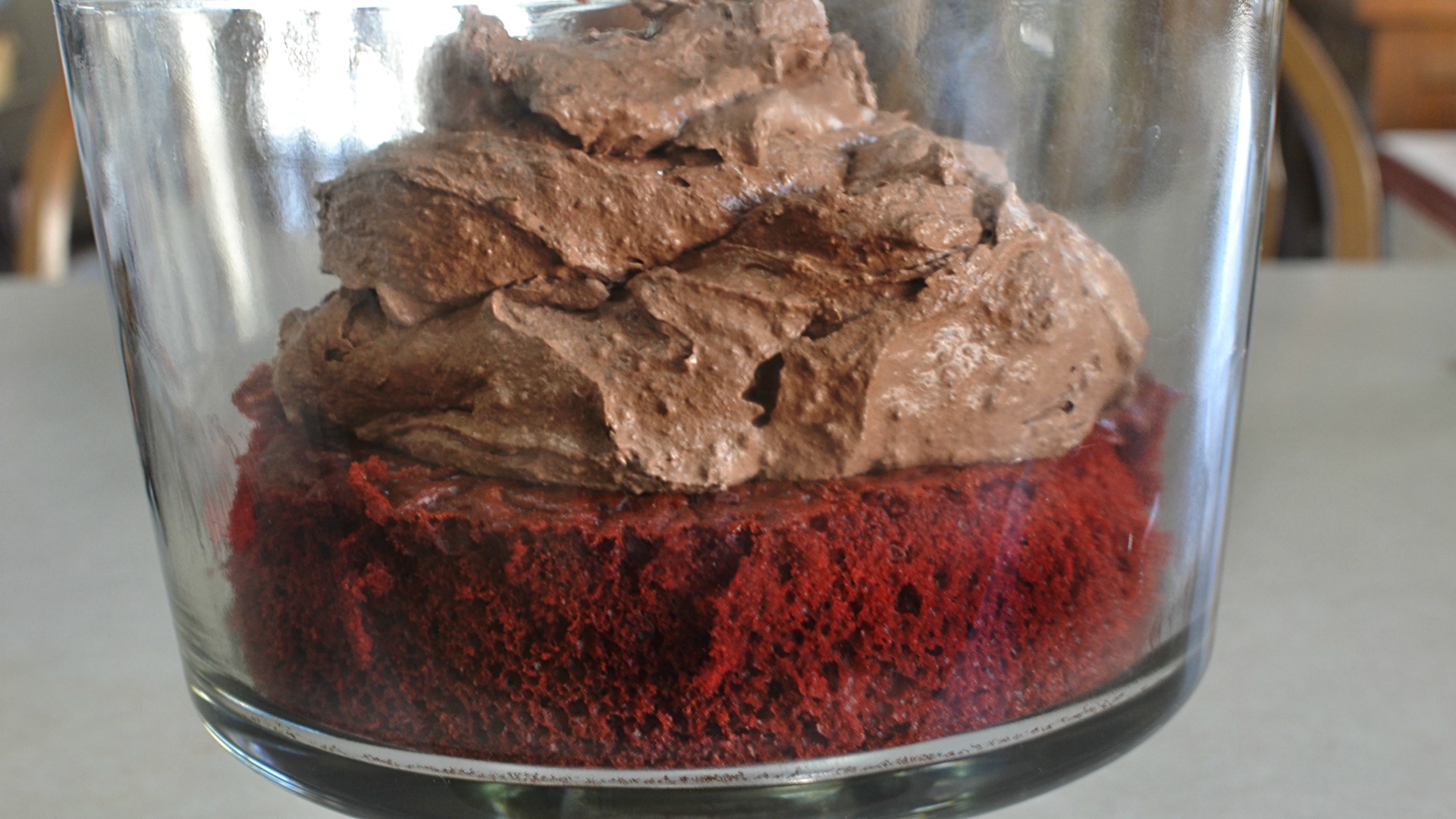 Chocolate cake came next.  Since the dish is not straight up and down the chocolate cake layer was a little bit larger then the red velvet cake.  So make sure to take note and measure before cutting.
Another layer of mousse.  This time regular chocolate.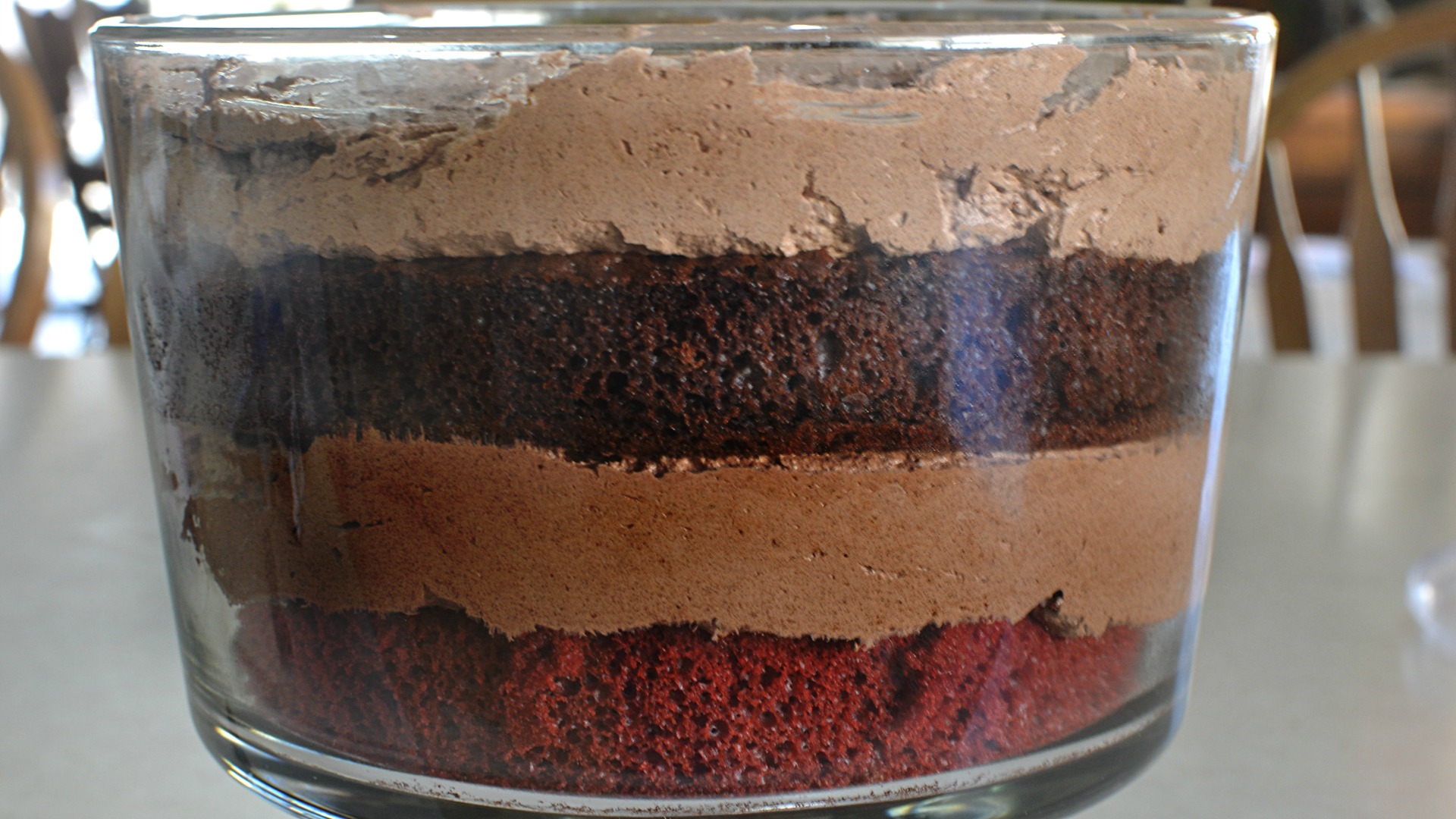 Now a layer of crumbled Oreo Cookie Thins.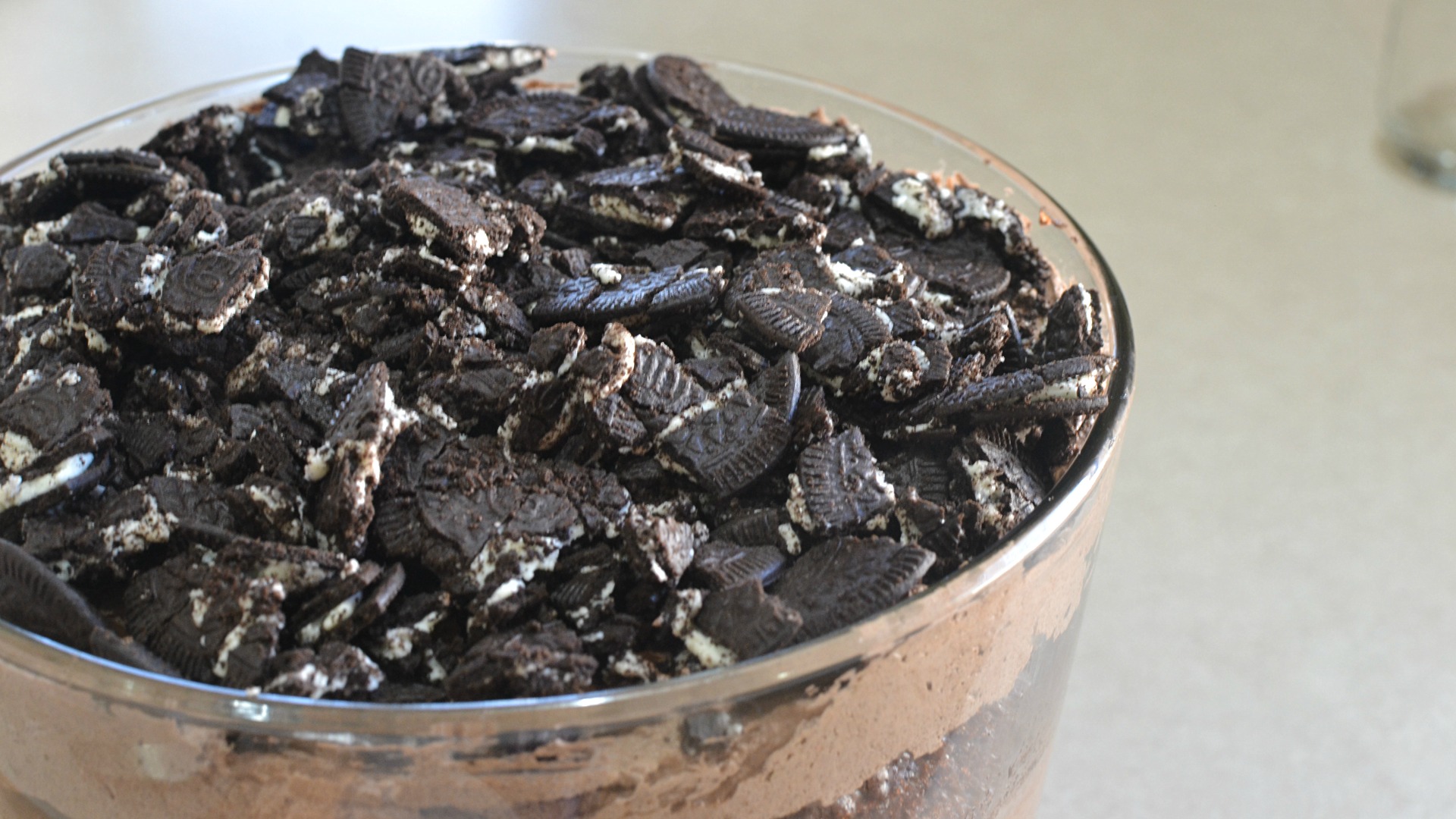 A thick and creamy chocolate ganache was poured over the cookies.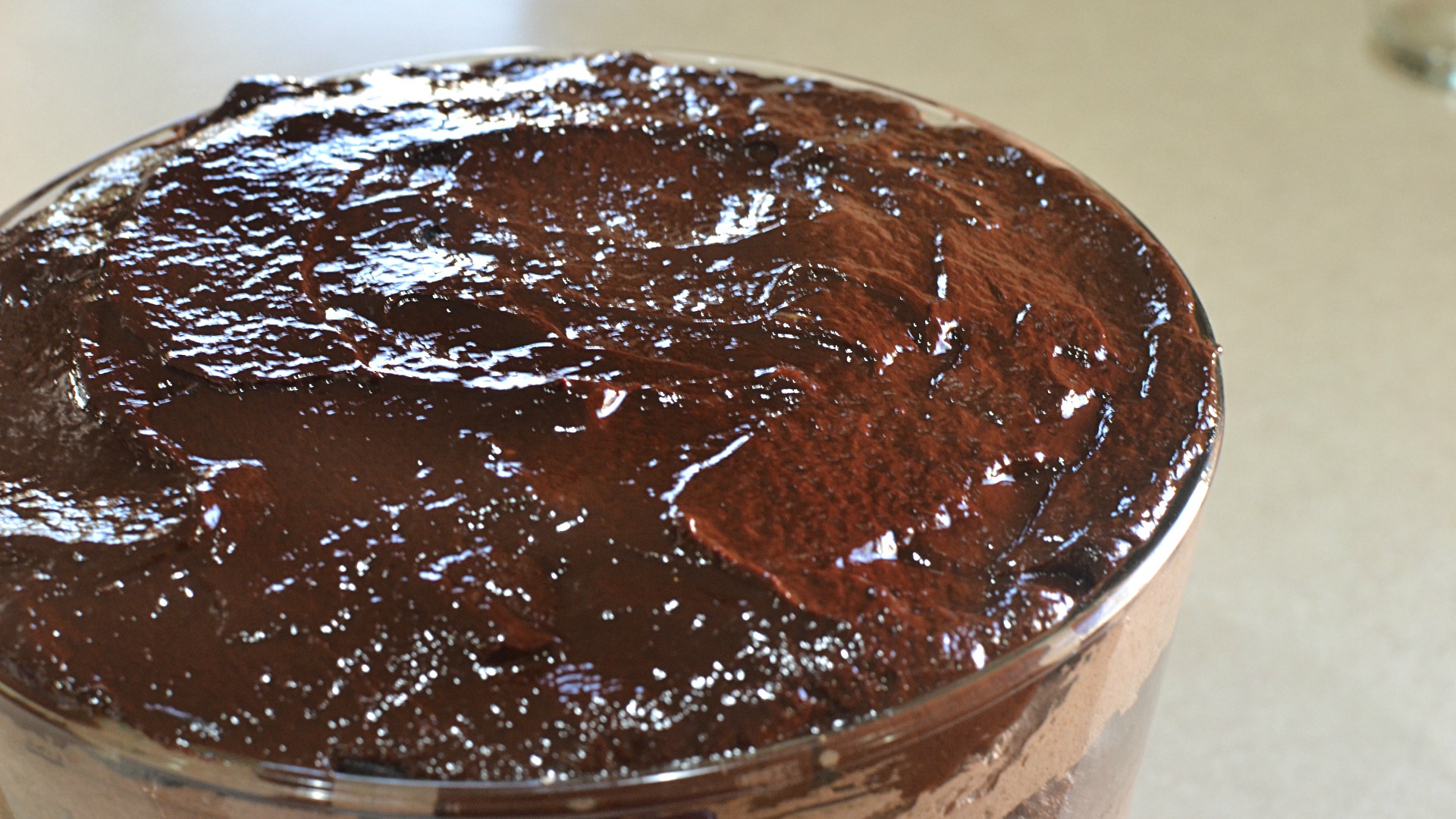 Then the toppings, chocolate sprinkles and more crumbled Oreo Cookie Thins.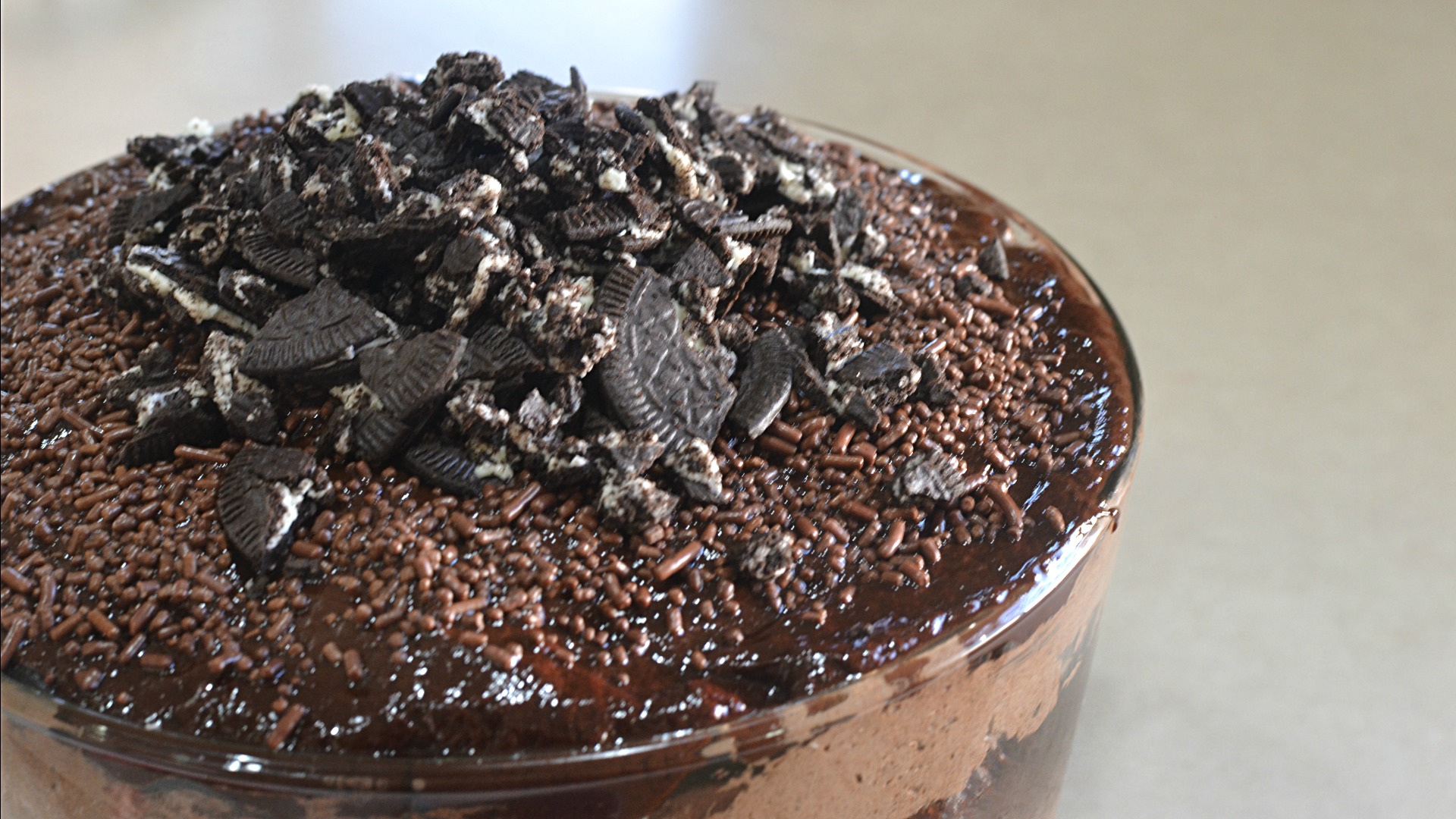 For fun I added a Darth Vader cake topper and a cupcake topper lightsaber.  Watch the video below to hear Darth Vader!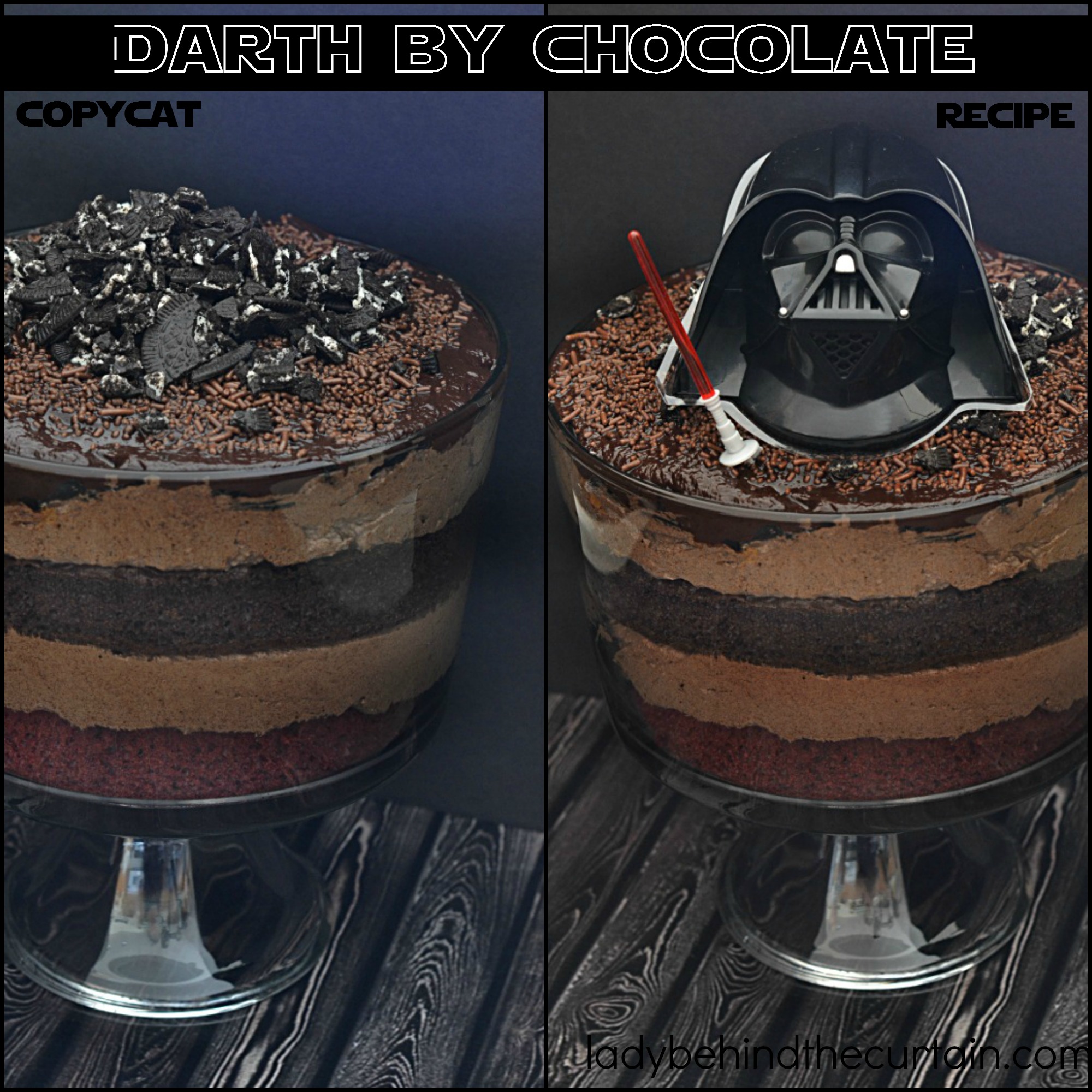 You might also like this Star Wars inspired treat!
AND….STAR WARS SEASON OF THE FORCE FOOD AT DISNEYLAND