Copycat Disneyland Tigger Tails

Copycat Disneyland Tigger Tails | Four large marshmallow stacked together, dipped in caramel, melted candy, sprinkled with orange sugar and a drizzle of dark chocolate.  What I just described to you is Tigger Tails.  This was my first time trying a Tigger Tail and I loved it!  They aren't much different then the Decorated Marshmallow Pops I make all the time.  I did like the addition of the caramel.  Besides they are just plan fun!  That's why I decided to make a copycat recipe!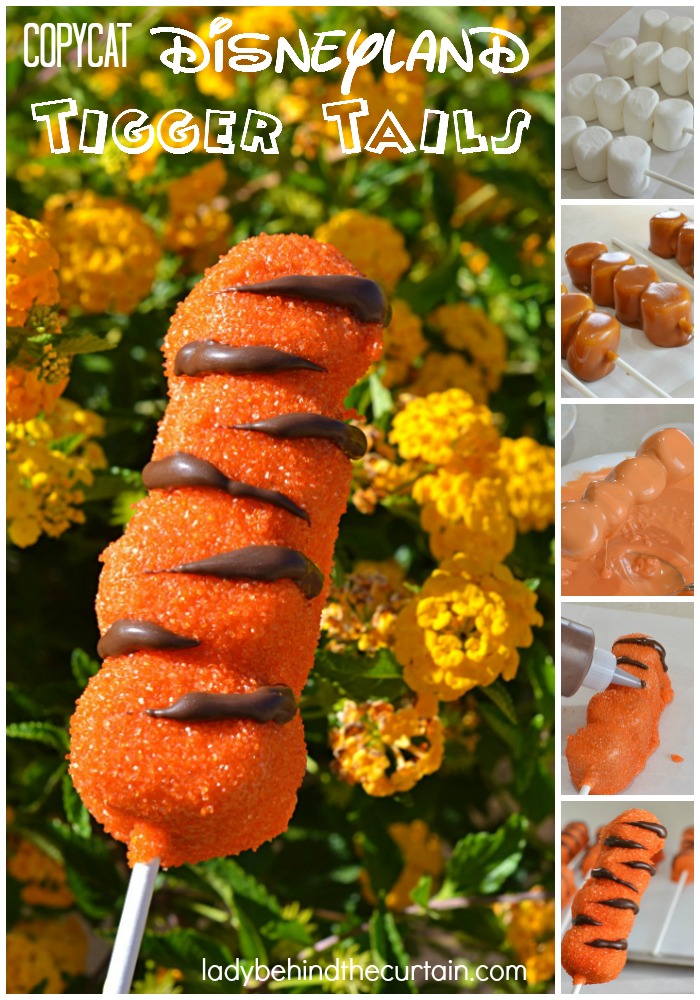 A couple of fun facts about these treats are….they are only sold at Pooh Corner in Critter Country.  That's the shop you see when you get off of Splash Mountain.  It is the cutest shop that is decorated like a Birthday Party for Pooh.  My FIRST Tigger Tail!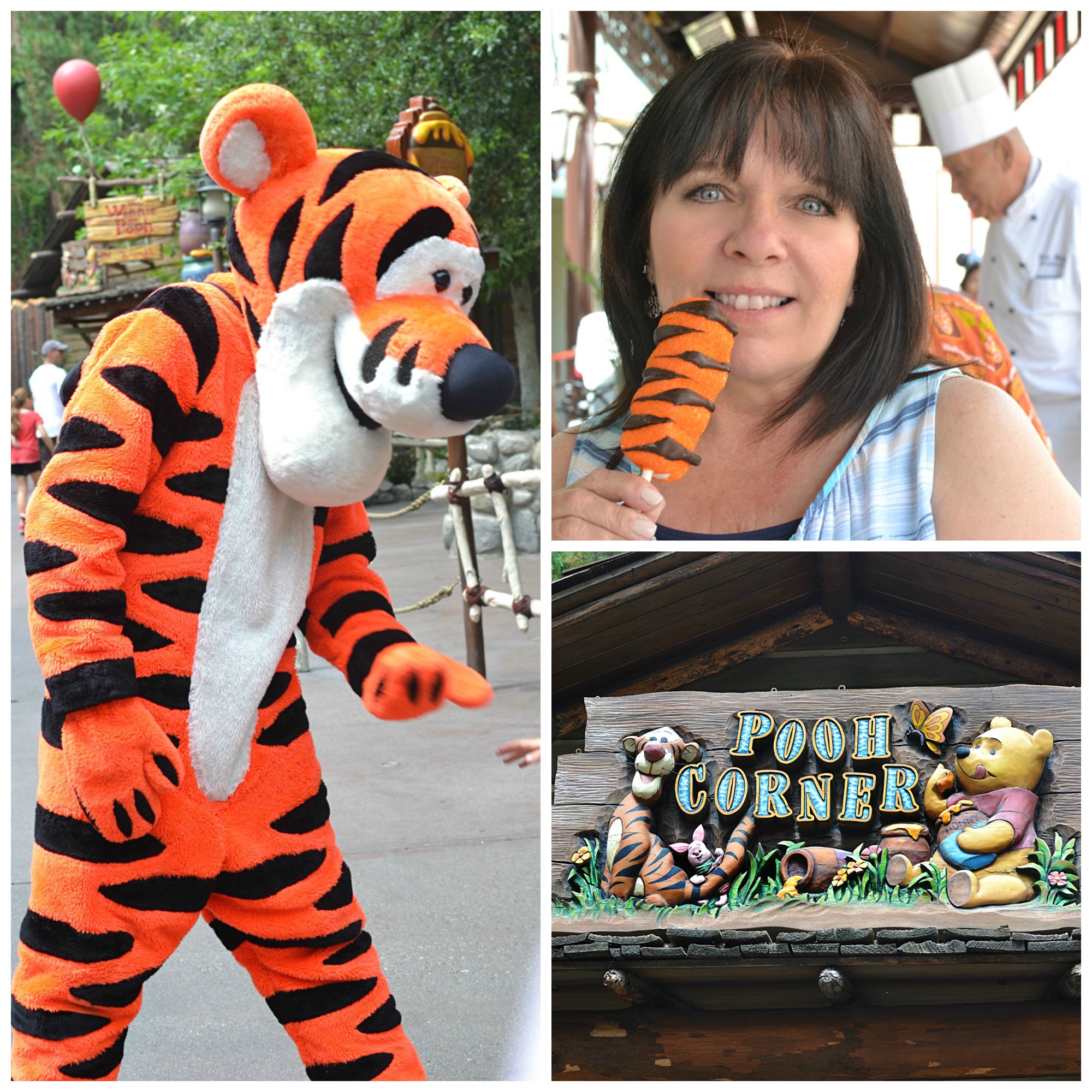 As Tigger might say "the most wonderful thing about Tigger Tails is that Tigger Tails are wonderful things".
Now onto what I created!
Stack four marshmallows onto a 11½ to 12-inch lollipop stick (you can find them at Michael's)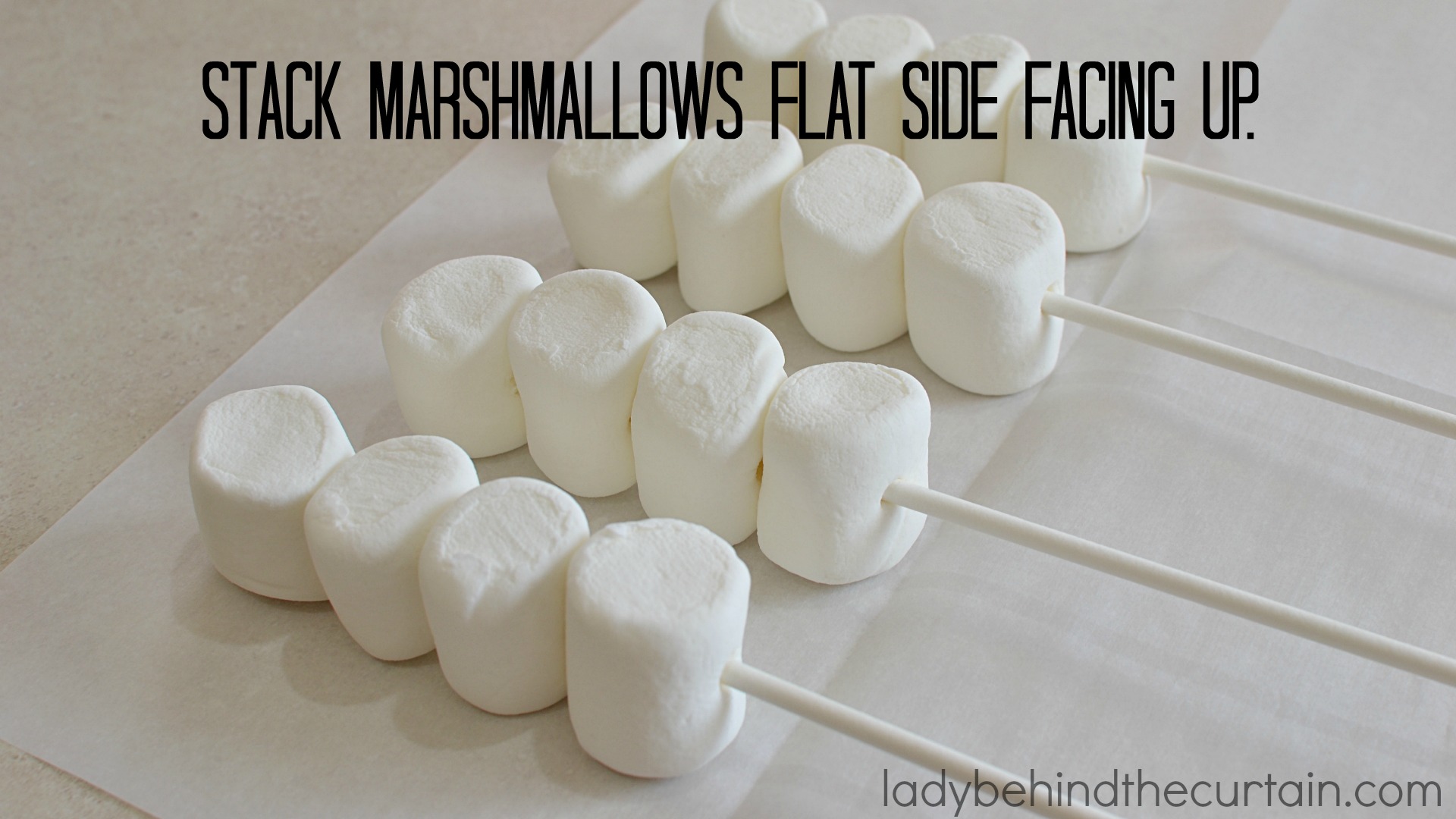 Dip in warm caramel, refrigerate to harden.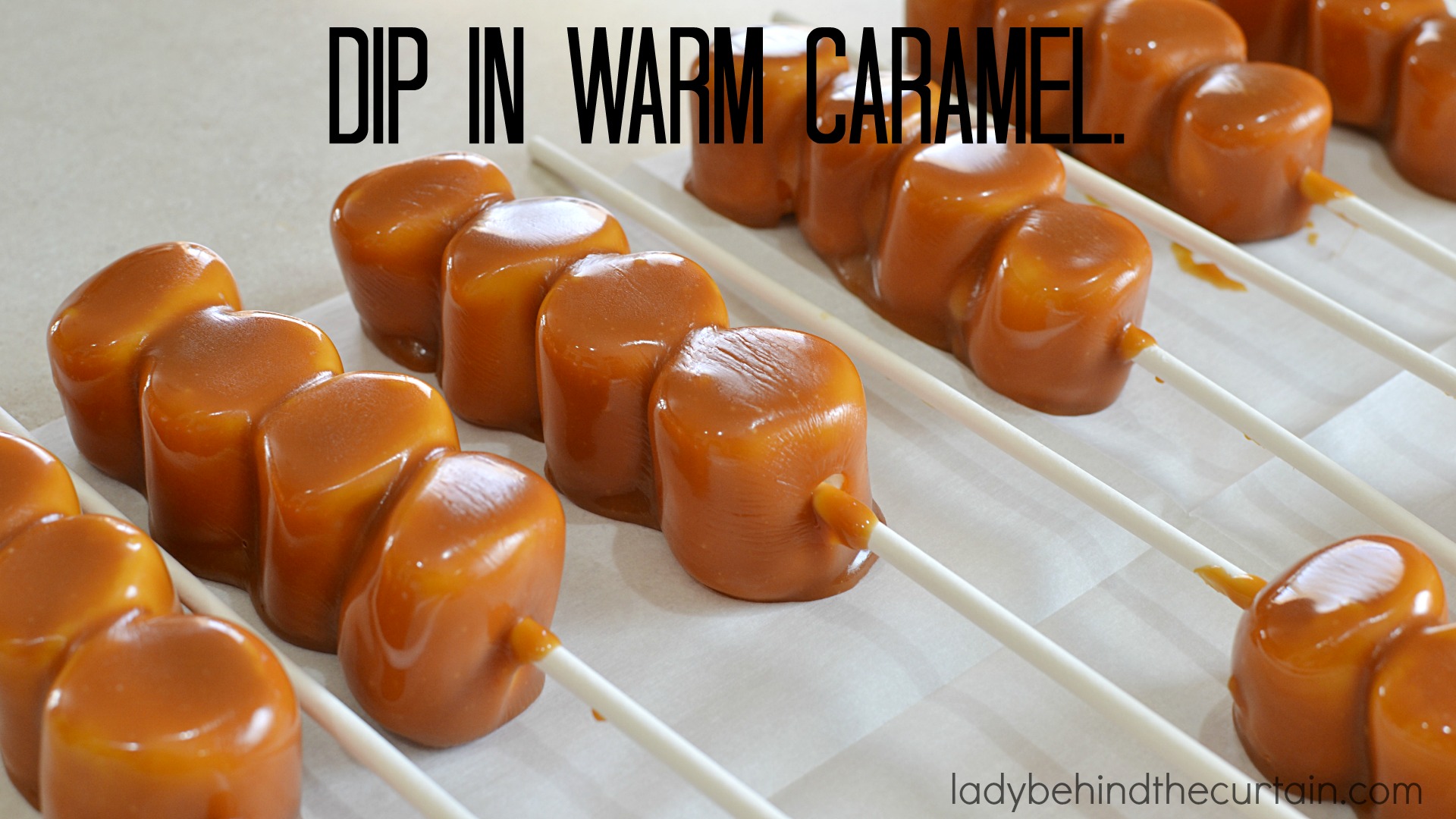 Dip in melted orange candy and sprinkle on orange sanding sugar.  NOTE: If the candy is not smooth stir in 1 tablespoon of shortening.
Add a drizzle of dark chocolate and Voila!  You have just made Tigger Tails!
Isn't this girl the cutest thing?  I love it when they have viewing windows!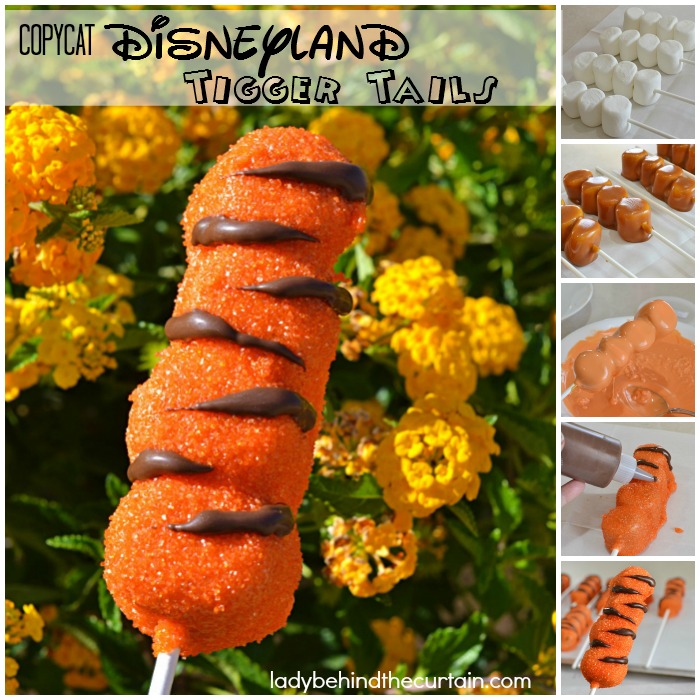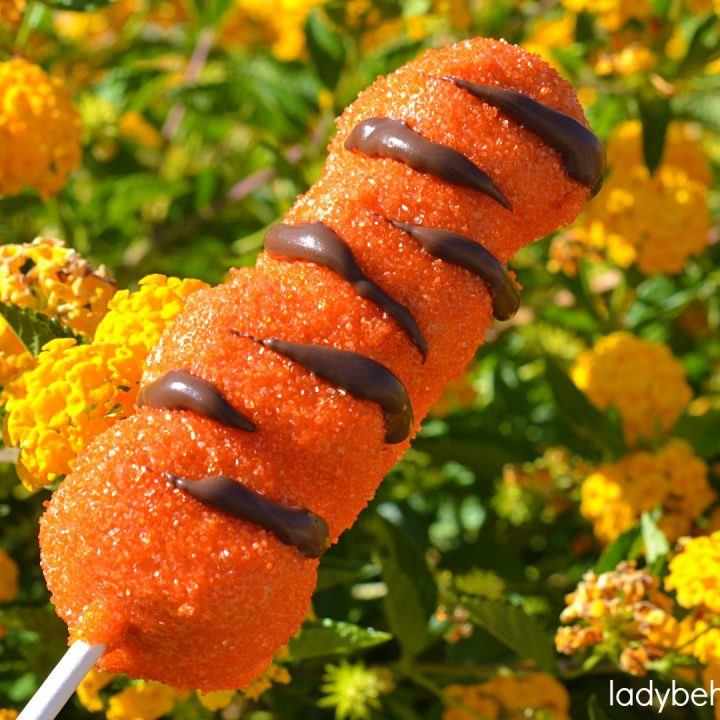 Copycat Disneyland Tigger Tails
Ingredients
1 1/2 pounds caramel (I used caramel cream center from Chocolety) or your favorite caramel
1/4 cup heavy cream
40 large marshmallows
10 (20-inch) lollipop sticks (from Michael's)
1 (12 ounce) bag orange candy melts (Wilton)
optional: 1 tablespoon shortening
orange sanding sugar
1 cup dark chocolate candy melts
Instructions
Stack four marshmallows together on a lollipop stick.
Place caramel into a microwave safe bowl with the heavy cream; heat to melt.
Stir until the caramel is thin enough to dip the marshmallows.
If needed you can more cream only 1 tablespoon at a time.
Dip marshmallows into warm caramel making sure to completely cover.
Set on a cookie sheet lined with parchment paper.
Place in refrigerator until caramel hardens (about 10 minutes).
While the caramel is hardening prepare candy.
Pour candy into a medium microwaved safe bowl; heat for 1 minute, stir until candy is creamy and melted. If the candy is not completely melted microwave a little more in 15 second intervals.
Once caramel is hardened dip into the melted candy and immediately sprinkle with orange sanding sugar.
Refrigerate 15 minutes or until candy has hardened.
Pour dark chocolate candy into a small microwave safe bowl; heat in 30 second intervals until chocolate is melted and creamy.
For the next step you can use a spoon to drizzle over the Tigger Tails but I prefer to use a squeeze bottle. The key is to make one side thicker and on the next stroke make the opposite side thicker.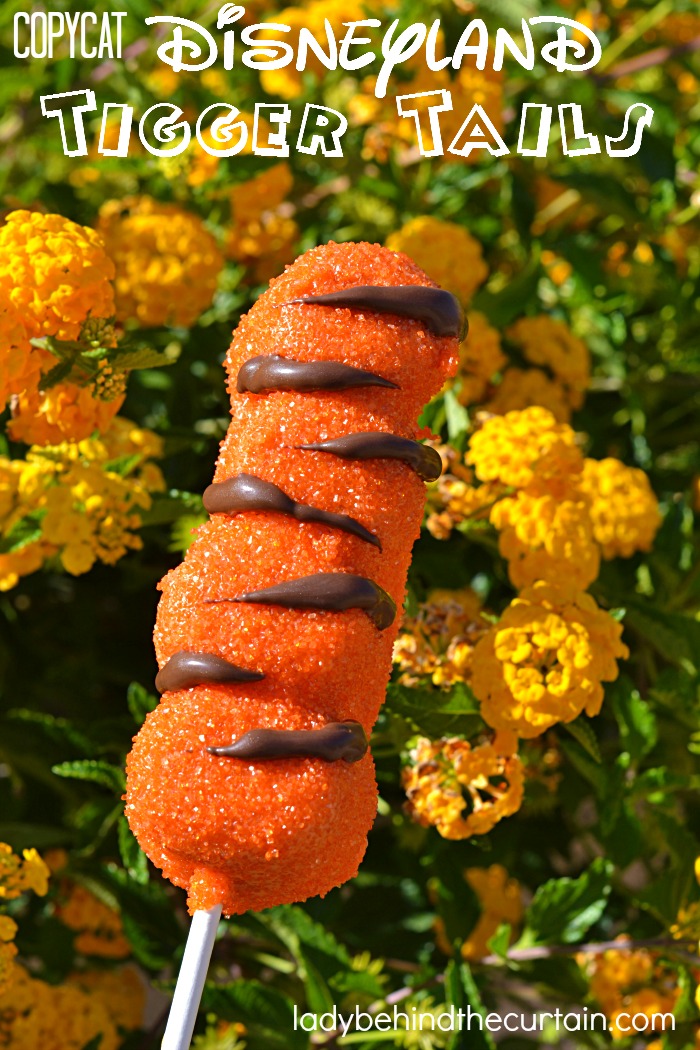 MORE DISNEYLAND COPYCAT RECIPES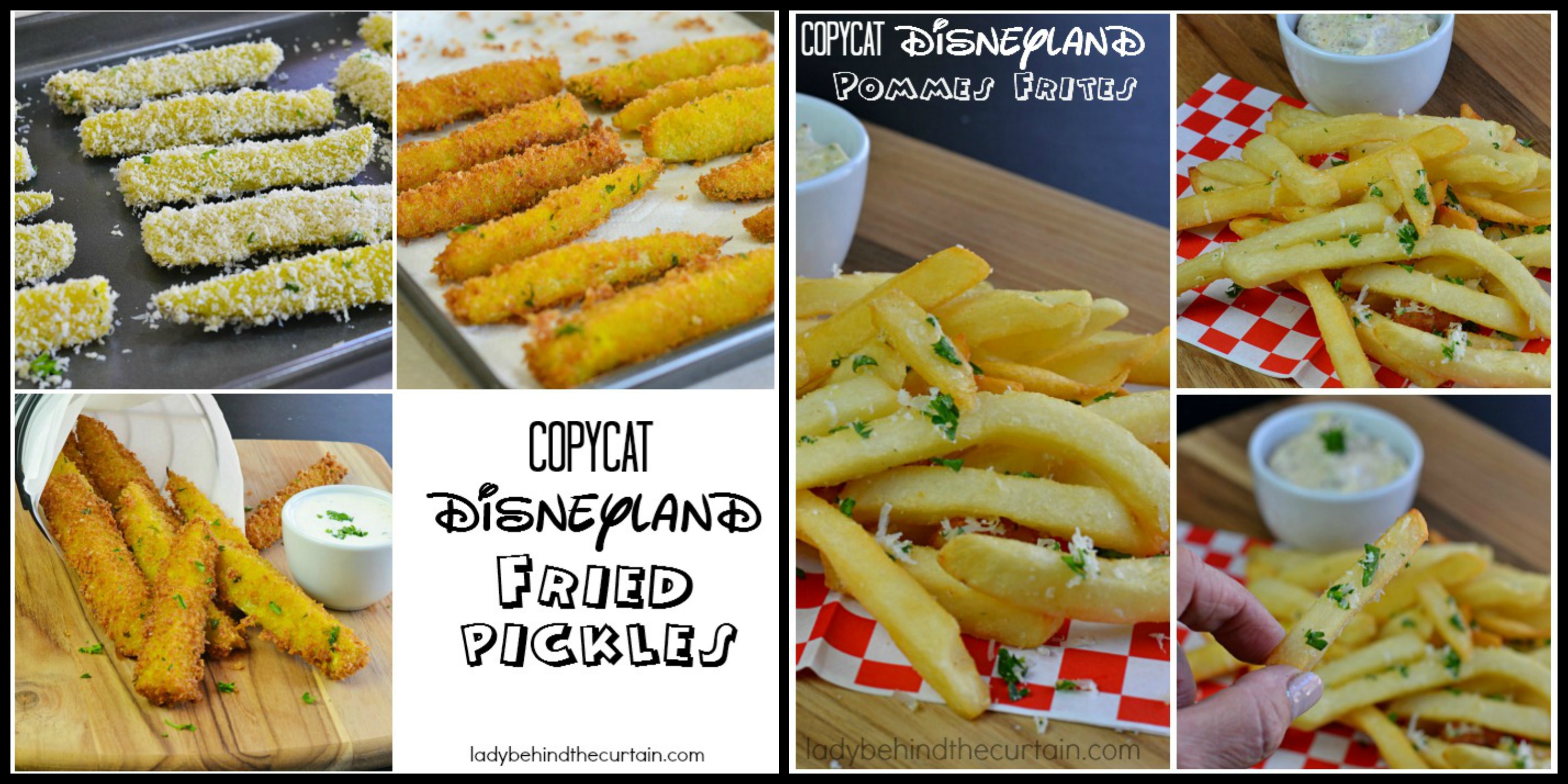 COPYCAT DISNEYLAND FRIED PICKLES  2. COPYCAT DISNEYLAND POMMES FRITES