What is a torte?  A torte is a multilayer cake that is filled with whipped cream, butter cream , mousse, jam, or fruit.  This impressive Caramel Pumpkin Torte has four layers of cake and four layers of pumpkin whipped cream.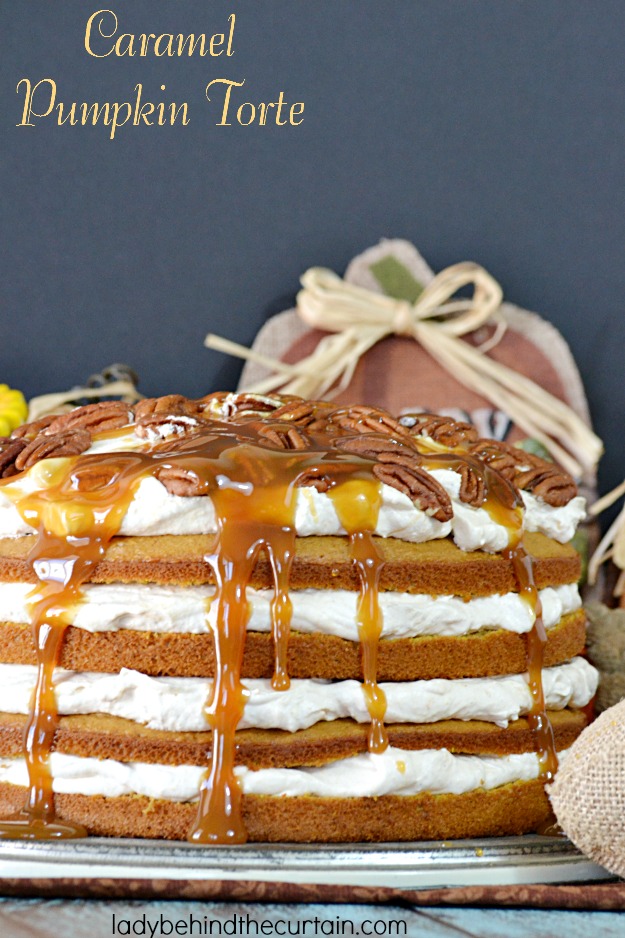 The good news is…it may look difficult to make but I promise you ANYONE can make it.  Starting with a spice cake mix!  NOTE:  If you live in a country where you can't find a spice cake mix, you can use a yellow cake mix and add cinnamon, ginger, nutmeg, cloves or allspice and make your own.  The most important piece of advice I can give to you regarding this beautiful Caramel Pumpkin Torte is patience.  Yes, patience, meaning take your time cutting the cake into four layers and take your time adding the whipped filling.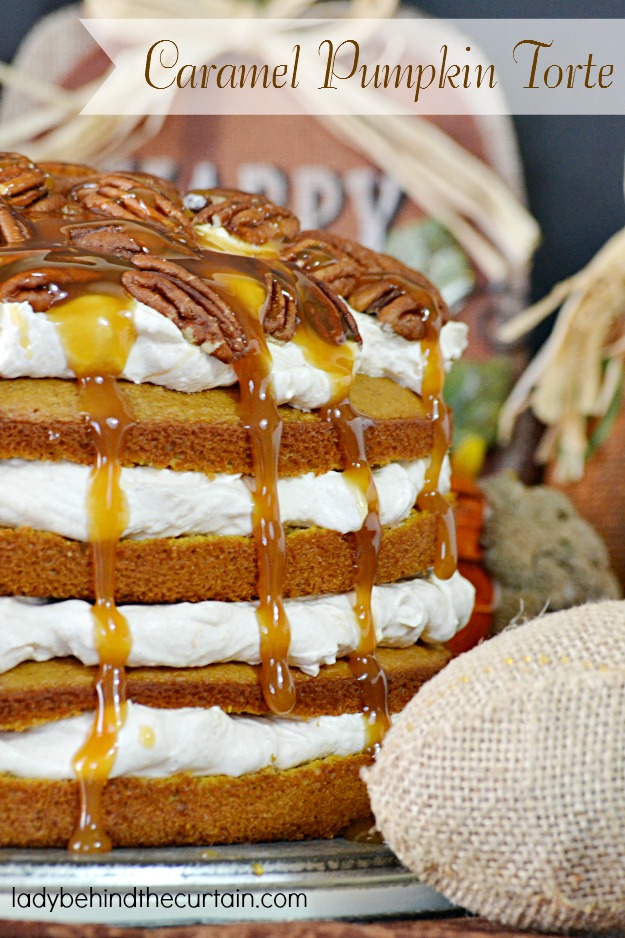 This is the MOST IMPORTANT tip I can share with you….When cutting a layer of cake into two layers use a large serrated knife, only insert it to the center of the cake and turn your cake to cut. Don't make the mistake of thinking you can simply cut across and it will be straight.  Sure, it will be straight on your side but the back side WILL NOT be straight.  I SPEAK FROM EXPERIENCE WHEN I SAY IT WON'T.  🙂  Once that part is over you can relax and create!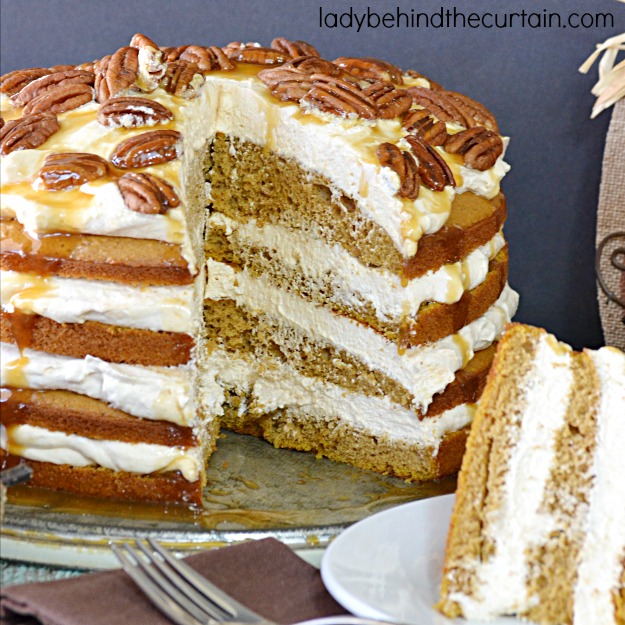 LAYER ONE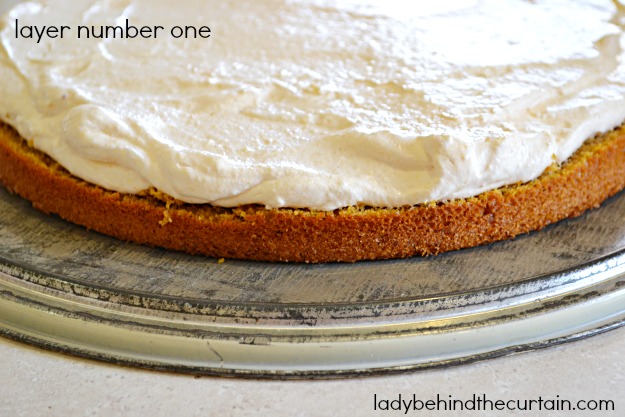 LAYER TWO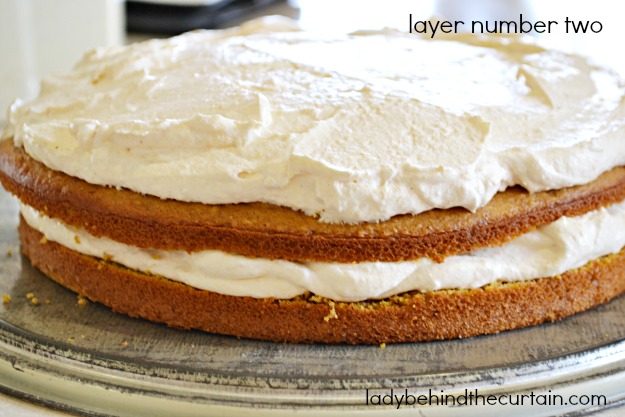 LAYER THREE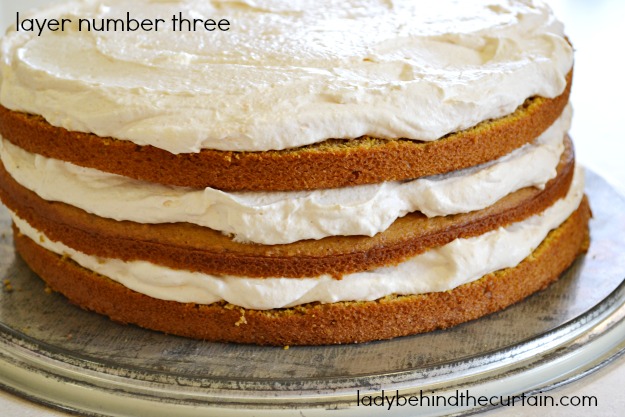 FINISHED!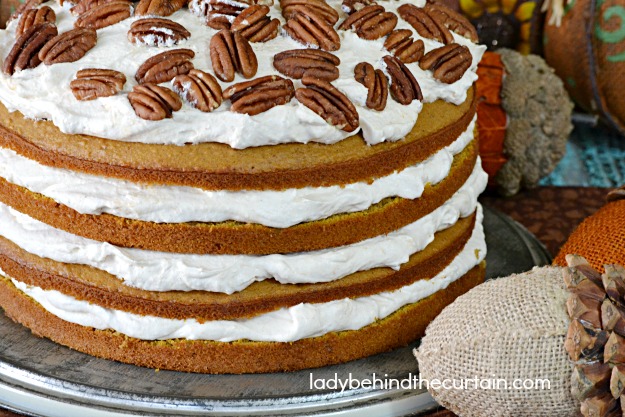 DON'T FORGET TO PIN THIS ON YOUR FALL BOARDS!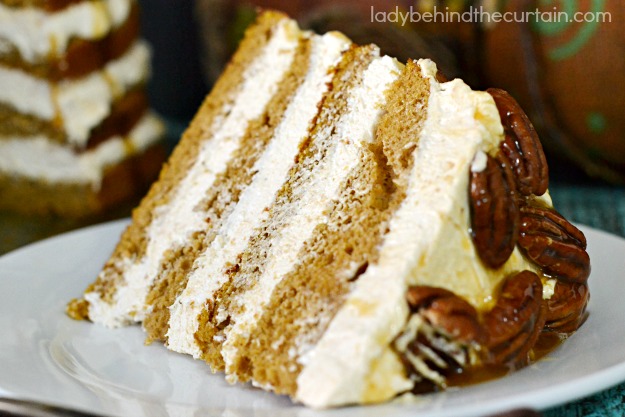 MORE RECIPES USING PUMPKIN

1. PUMPKIN CHEESECAKE  2. PUMPKIN LATTE MUFFINS  3. STUFFED PUMPKIN SPICE MINI CAKES