Copycat Disneyland Hand Pies
Copycat Disneyland Hand Pies: These amazing pies may look like a Pop-tart but they aren't. For starters the crust is made from sugar cookie dough, the filling is raspberry jam, and the topping is melted vanilla candy. These giant sharable raspberry filled cookies are simply delicious!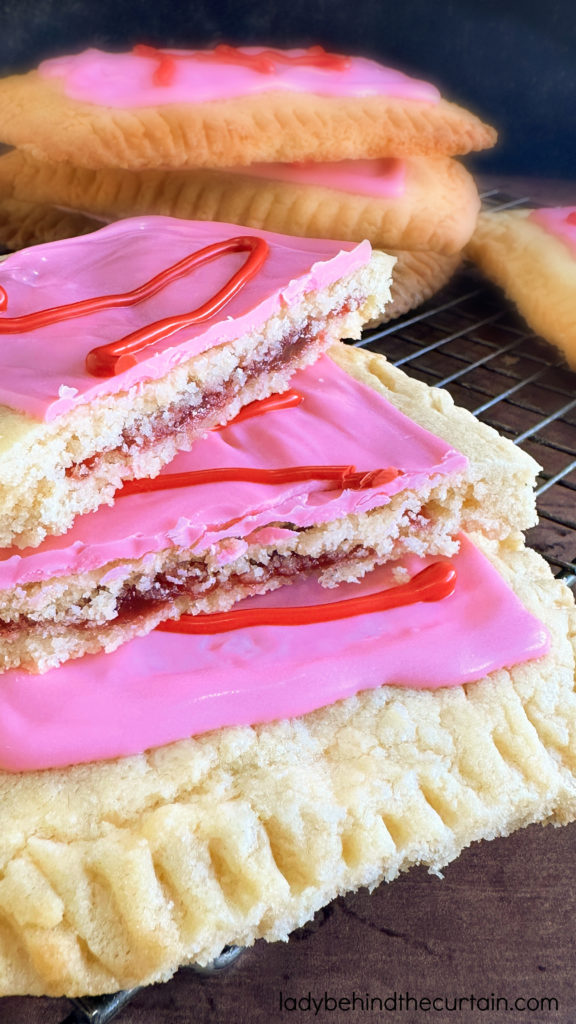 Disneyland Hand Pies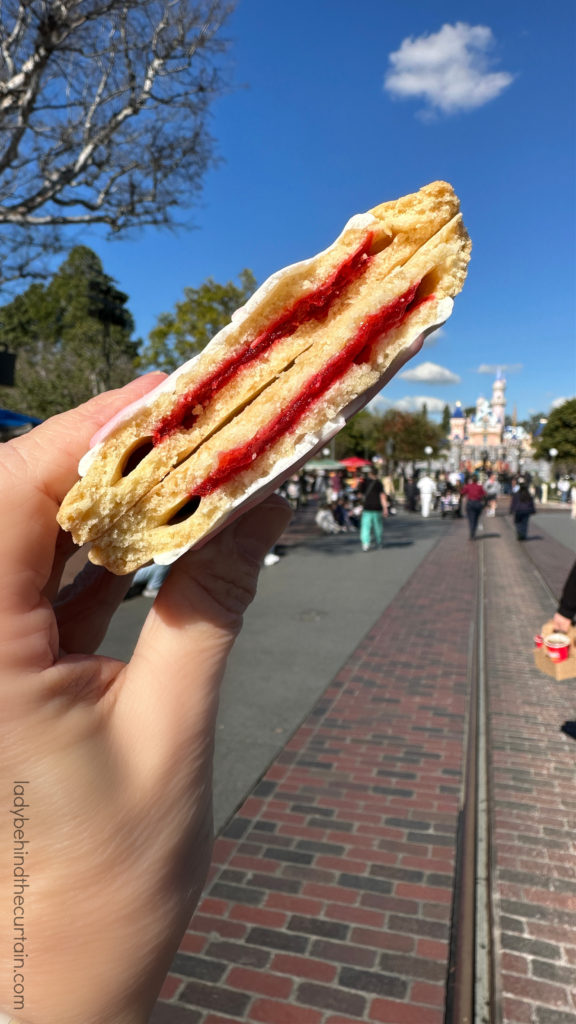 How to Make Giant Sugar Cookie Hand Pies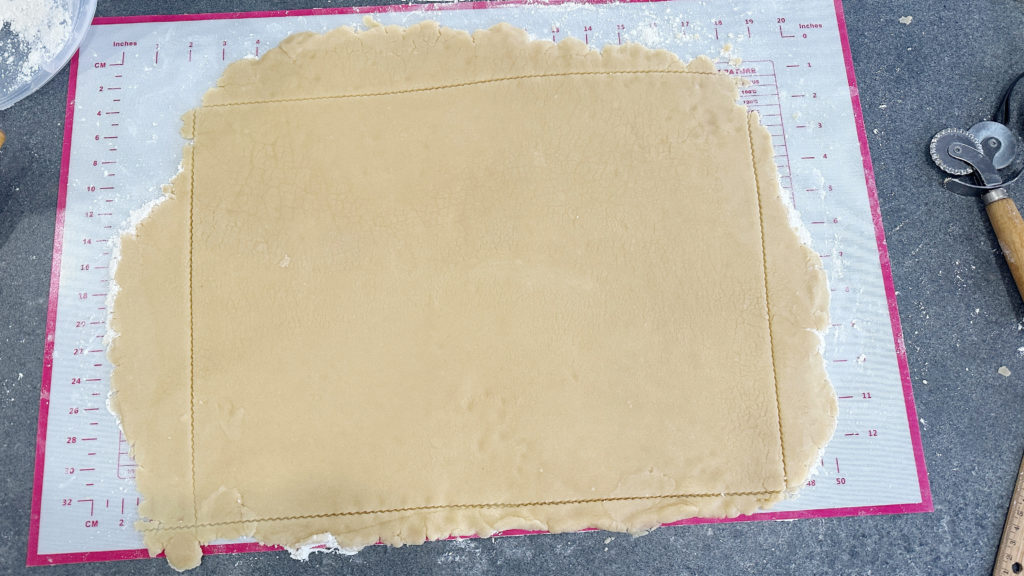 Something unexpected! When you think about the crust for pie, hand pies, or even pop-tarts your thoughts automatically go to pie crust. That's what I was expecting when I took a bite of my Disneyland Hand Pie. To my surprise the crust was a soft delicious butter cookie. In order to make these raspberry hand pies you'll need a good sturdy cookie dough that will hold up to being rolled. WHAT IS THE SECRET TO SUGAR COOKIE DOUGH KEEPING ITS SHAPE? 1. You MUST use cold dough. Chill the dough 3 hours to ensure your dough is perfectly cold and ready to be shaped. 2. Once the cookies have been cut and placed on a cookie sheet FREEZE FOR 20 MINUTES and bake.
DIRECTIONS
Spilt dough into two portions. Chill in the refrigerator 3 hours. ONLY TAKE ONE PIECE OF DOUGH OUT OF THE REFRIGERATOR AT A TIME. Roll each piece into a 12×15-inch rectangle. Cut each piece into SIX 3½ inch x 5 inch pieces. Place SIX on cookie sheet lined with parchment paper. Refrigerate 30 minutes. Spread jam onto the cookie pieces. Dip fingertips in water and run them around the outer edge of the bottom layer. Place top cut pieces from the other dough rectangle over the top of the jam. Press edges with a fork, pierce tops of pies with a fork. Refrigerate 30 minutes. Preheat oven to 350°, bake 17-20 minutes.
HELP! My Dough Has Cracks!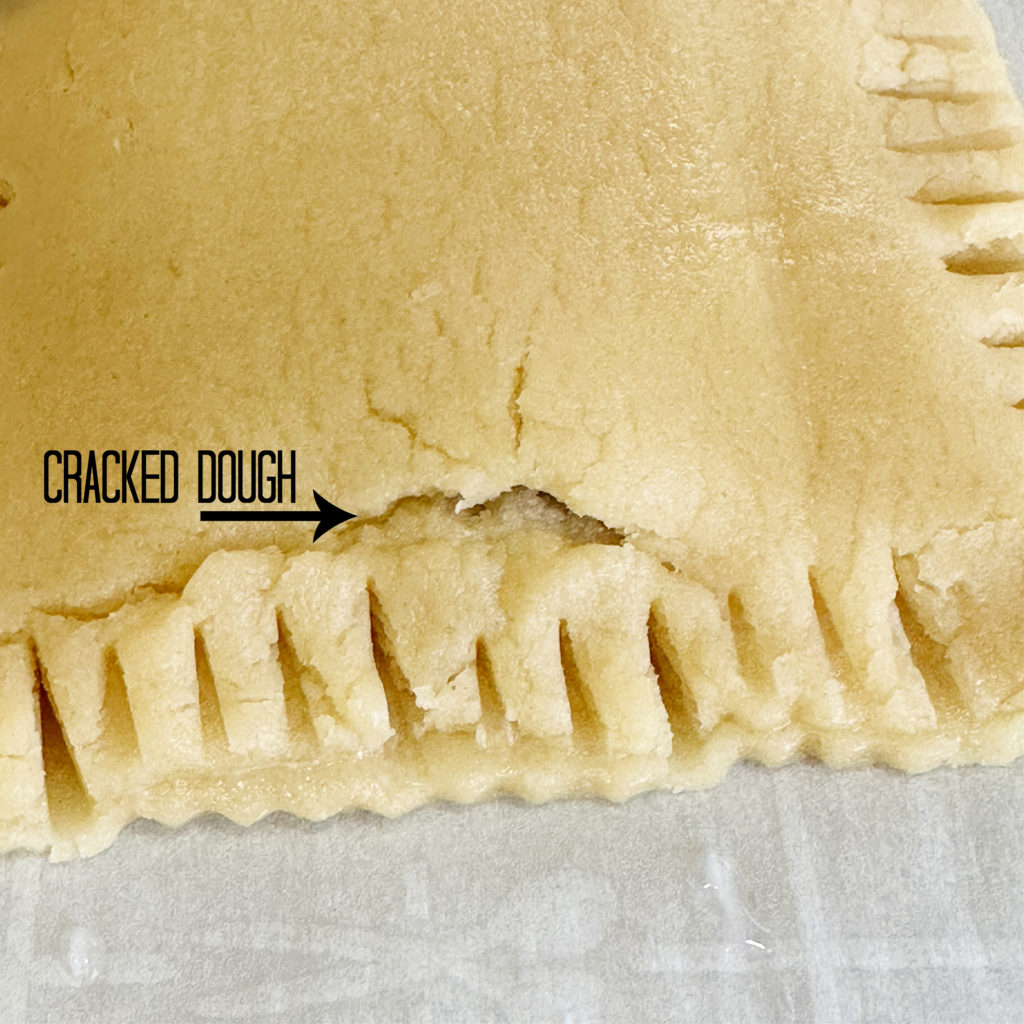 Don't worry, fixing cracked dough is easy and works amazing. ALL YOU NEED IS WATER. Moisten your fingers, gently press the dough back together. The water works like a glue and will stay together during baking.
Can I Make These Copycat Disneyland Raspberry Hand Pies Mini?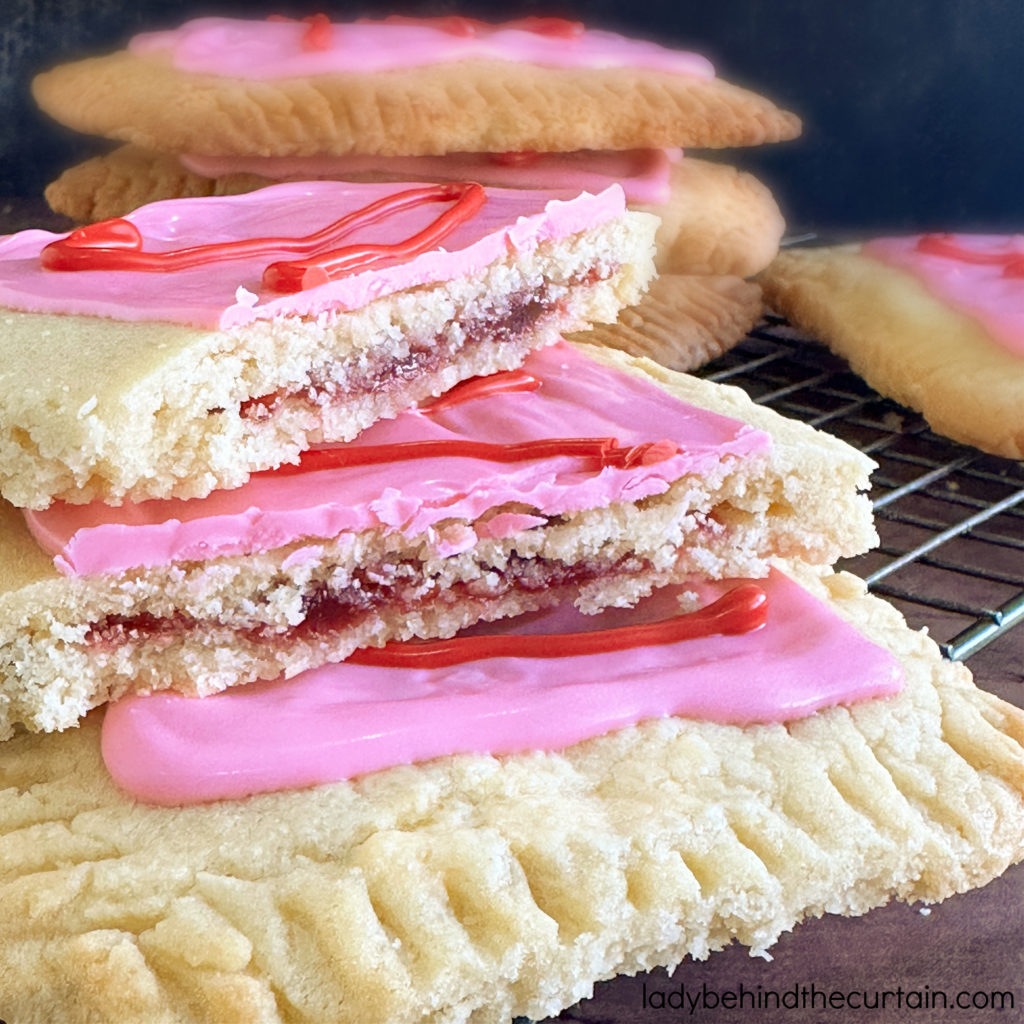 The answer is YES! This recipe makes 10 good size raspberry pies. Even after all the chilling that takes place during the making process, these pies will still expand a little bit. There are only three easy things that'll need to change. The size of the cut pieces, the amount of jam added to the pies, and the baking time. Easy solutions to 20 mini hand pies.
The Hand Pie Icing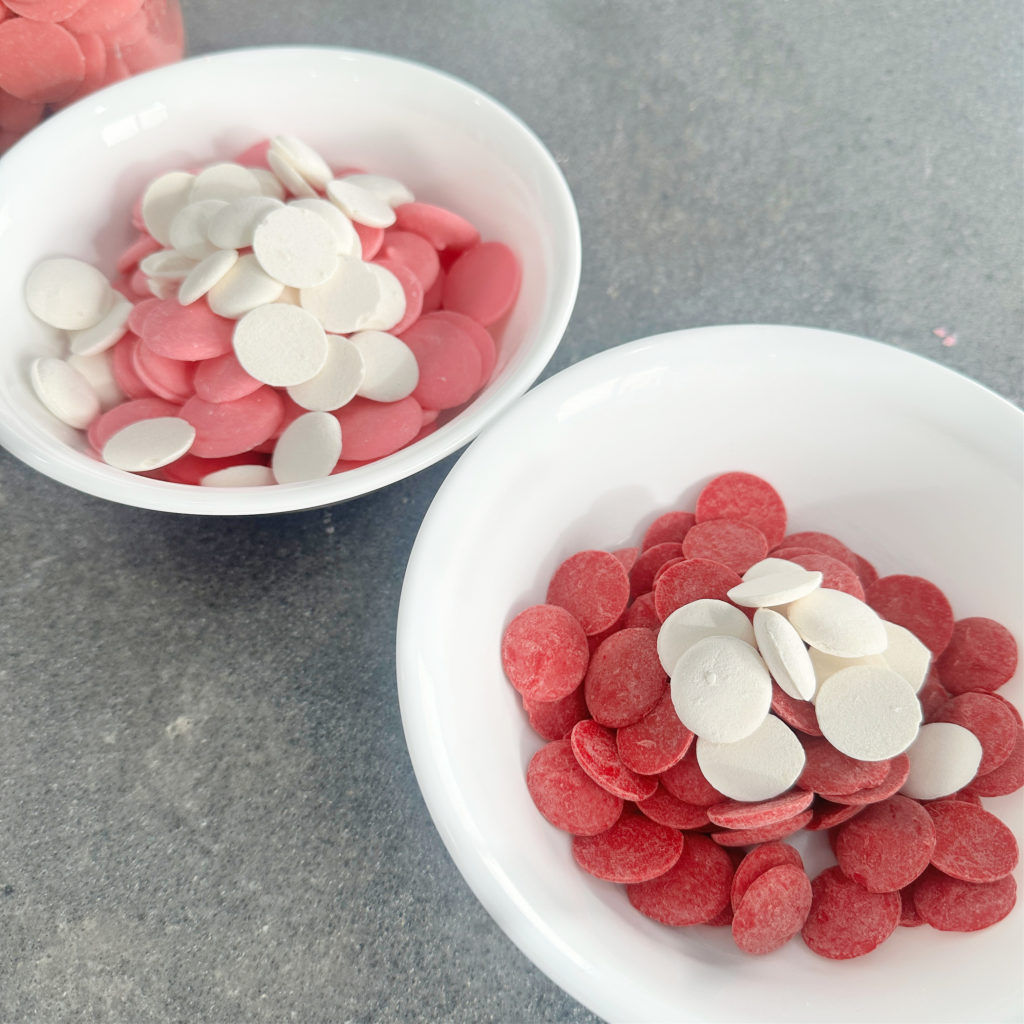 TIP FOR MAKING EASY COOKIE ICING: Options….you can make a royal icing from scratch, use a meringue powder to make royal icing, or simply use candy melts. The result is the same! A sweet hardened topping that compliments the soft jam filled cookie. All you need is melted vanilla candy. For this raspberry pop-tart recipe, I mixed white with pink and white with red candy melts. This helped mute the colors.
MORE COPYCAT DISNEYLAND RECIPES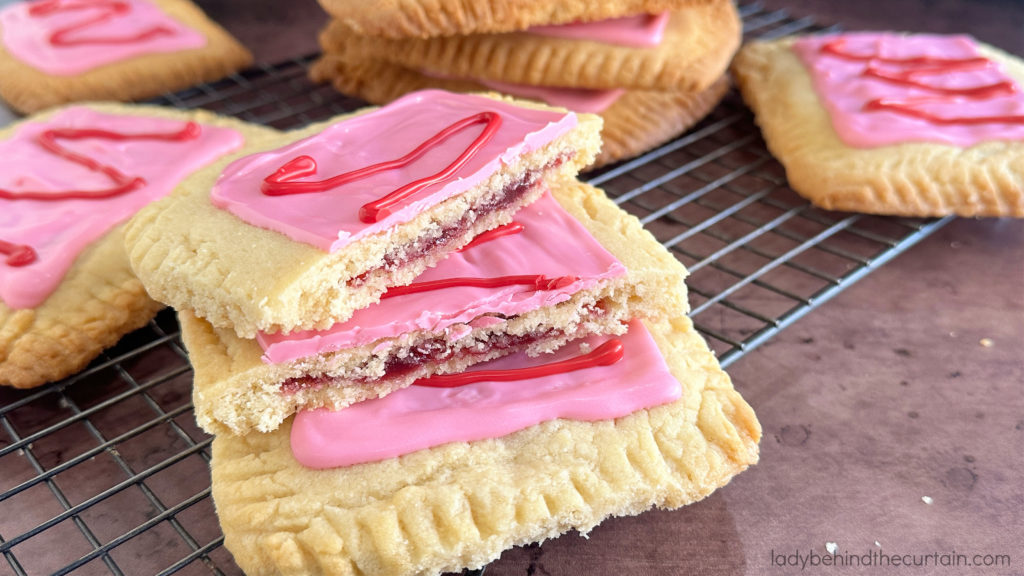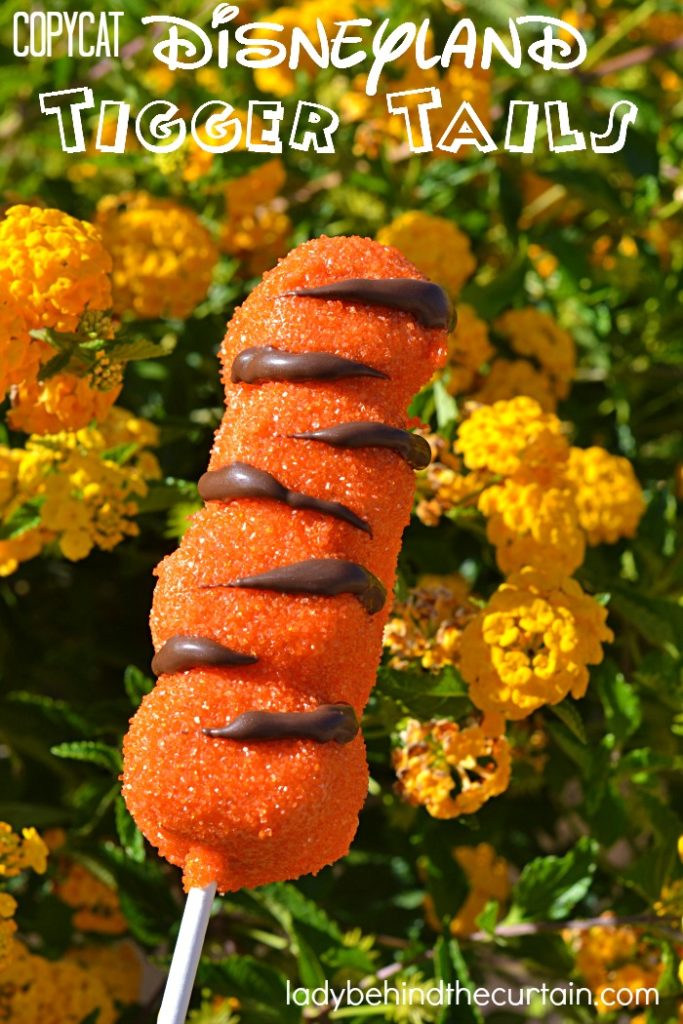 TIGGER TAILS 2. MATTERHORN MACAROONS 3. MICKEY MOUSE SUGAR COOKIES 4. POMMES FRITES 5. FRIED PICKLES 6. DARTH BY CHOCOLATE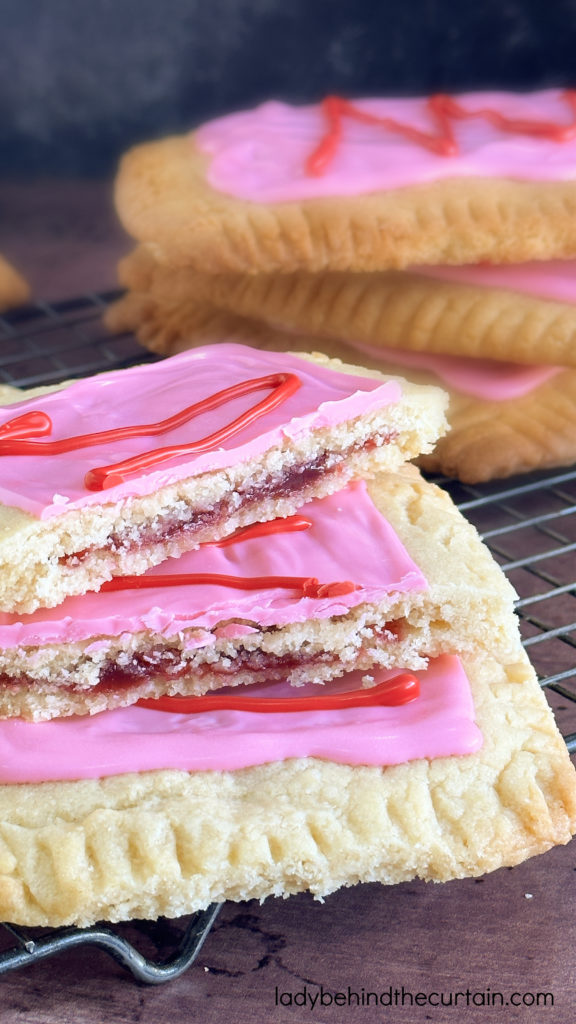 SIGN UP FOR THE LADY BEHIND THE CURTAIN NEWSLETTER AND FOLLOW THE LADY BEHIND THE PARTY ETSY SHOP
THANKS FOR VISITING♥