I have a real treat for you …Breakfast!  These Bread Pudding Muffins are so good you'll have to either hide them in the pantry or put them in the freezer so you don't eat them all in one day.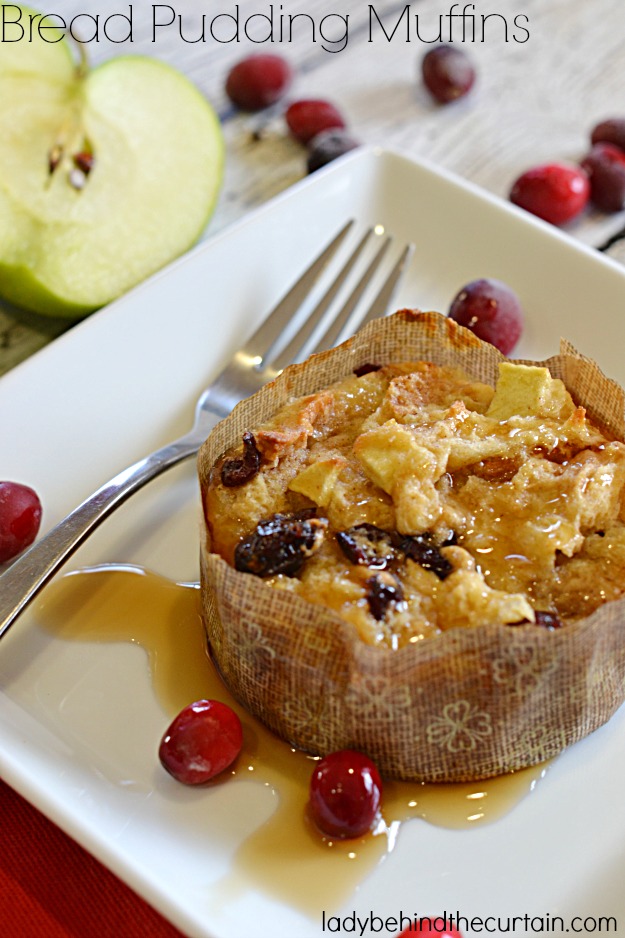 These Bread Pudding Muffins have everything you love about bread pudding.  Fruit, spices and a creamy inside.  We recently went on vacation to Disneyland.  The hotel we stayed at didn't serve breakfast.  Can you imagine?  I thought all hotels served at least a crappy continental breakfast.  🙂   Anyway I took these and they were perfect!  We at least had a microwave so I heated them.  I also ate them cold.  They were so good I didn't care and filling too!
YOU CAN SERVE THEM WITHOUT SYRUP!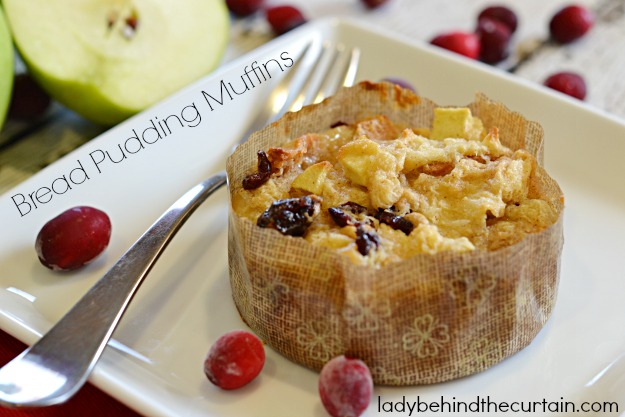 I used Challah bread.  I have a confession…when I first saw challah bread I pronounced it ch-allah bread.  It was later on the Food Network that I heard a chef pronounce it correctly and I was horrified to learn that the c is silent.  Mind you I ordered my bread from a bakery pronouncing it wrong and they let me continue doing it.  😳 WHATEVER!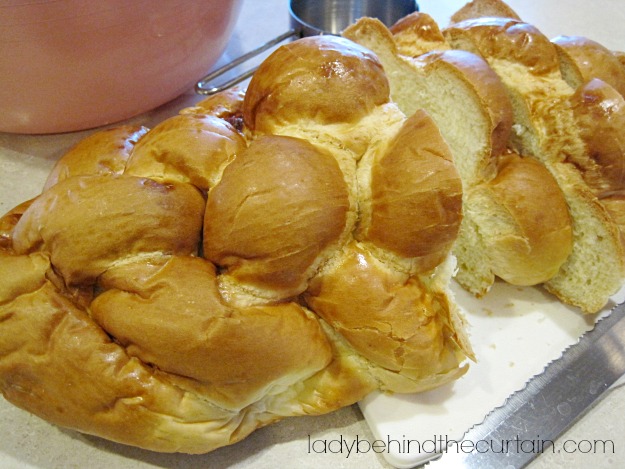 If you can't find Challah bread you can also use these breads; french, broiche, croissant, italian or panettone.  The crusts can be left on or removed.  I leave it on.
MORE BREAD PUDDING RECIPES

1. CINNAMON ROLL BREAD PUDDING  2. CRANBERRY PEAR CINNAMON BREAD PUDDING  3. PECAN PIE BREAD PUDDING