Pecan Pie Pumpkin Cheesecake
Pecan Pie Pumpkin Cheesecake | Create the best of both worlds! When everyone's holiday favorite desserts come together what do you get? THE BEST CHEESECAKE YOU'LL EVER HAVE! With step by step instructions you to can make an eye catching holiday dessert that will leave everyone skipping the turkey and going straight for the dessert table. Keep the kids busy with FREE activity sheets and Coloring Pages! Scroll down for the link. ↓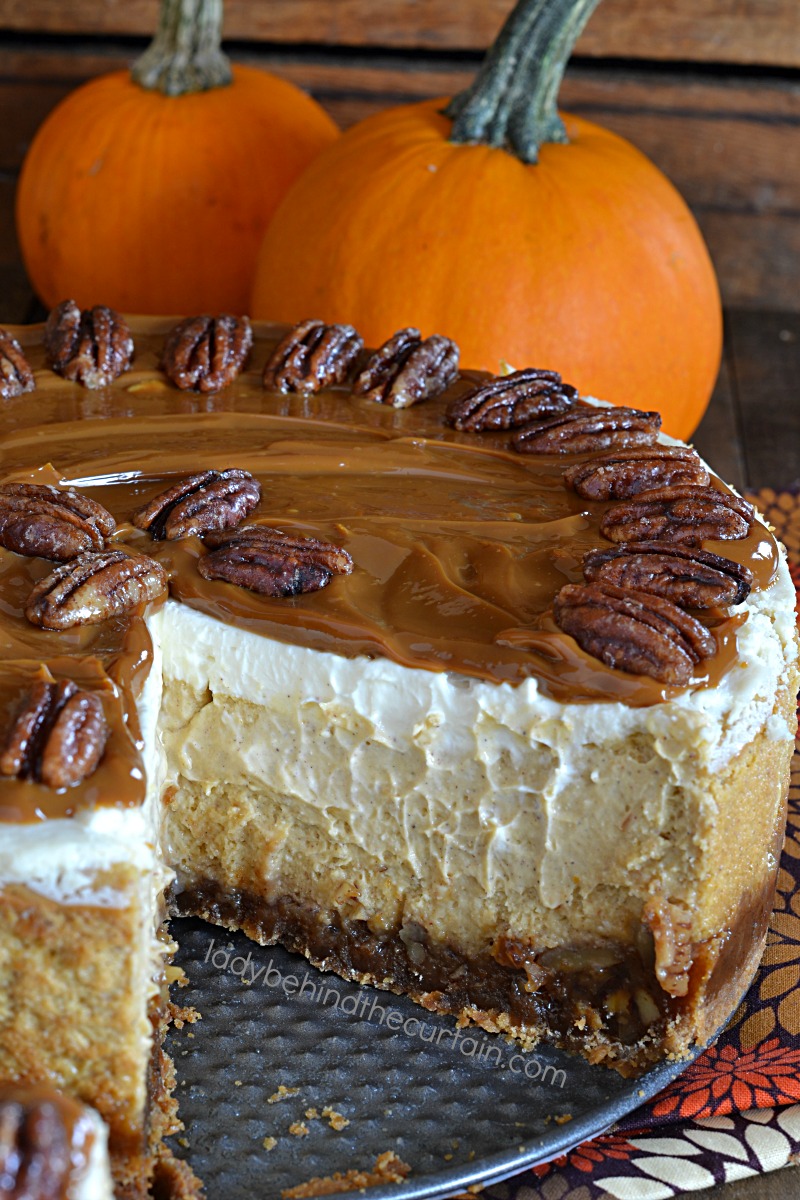 Dulce de Leche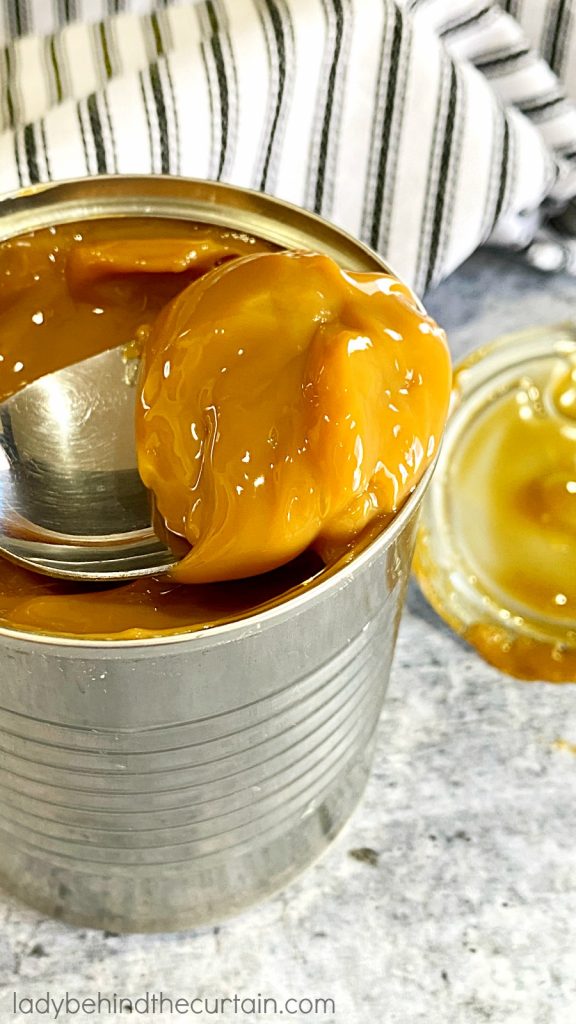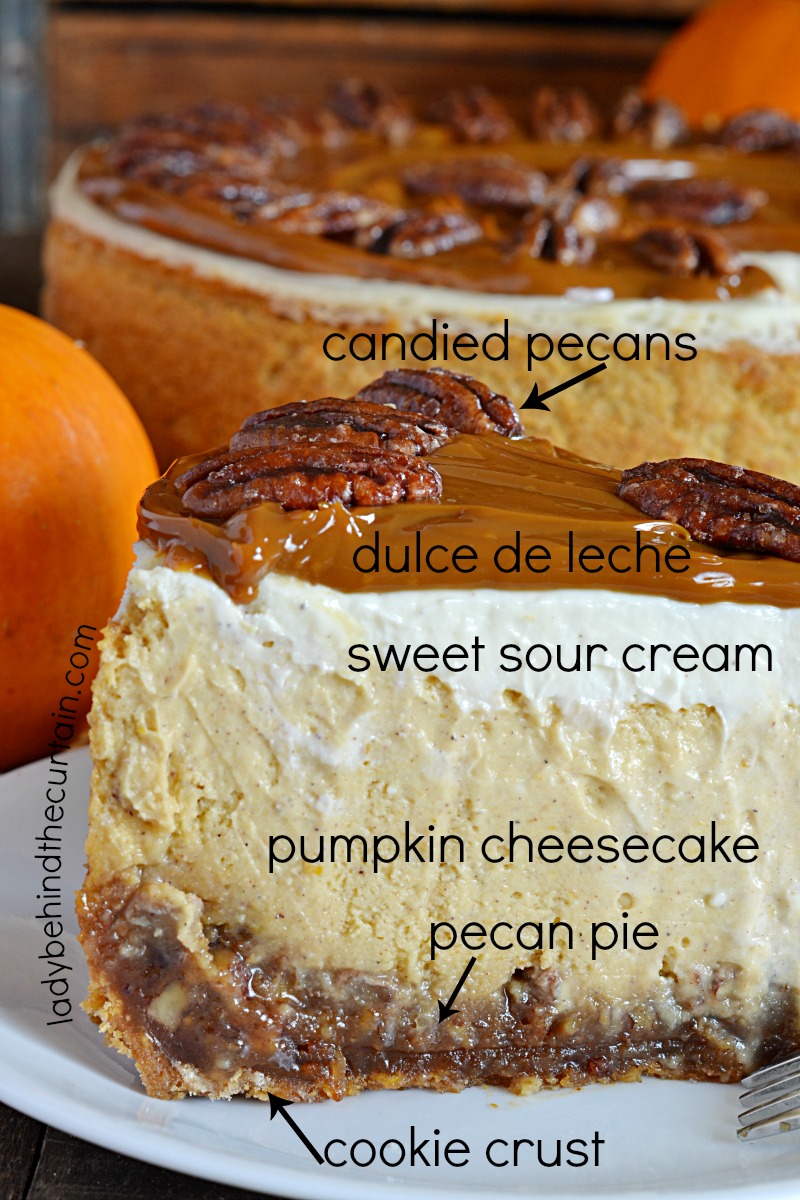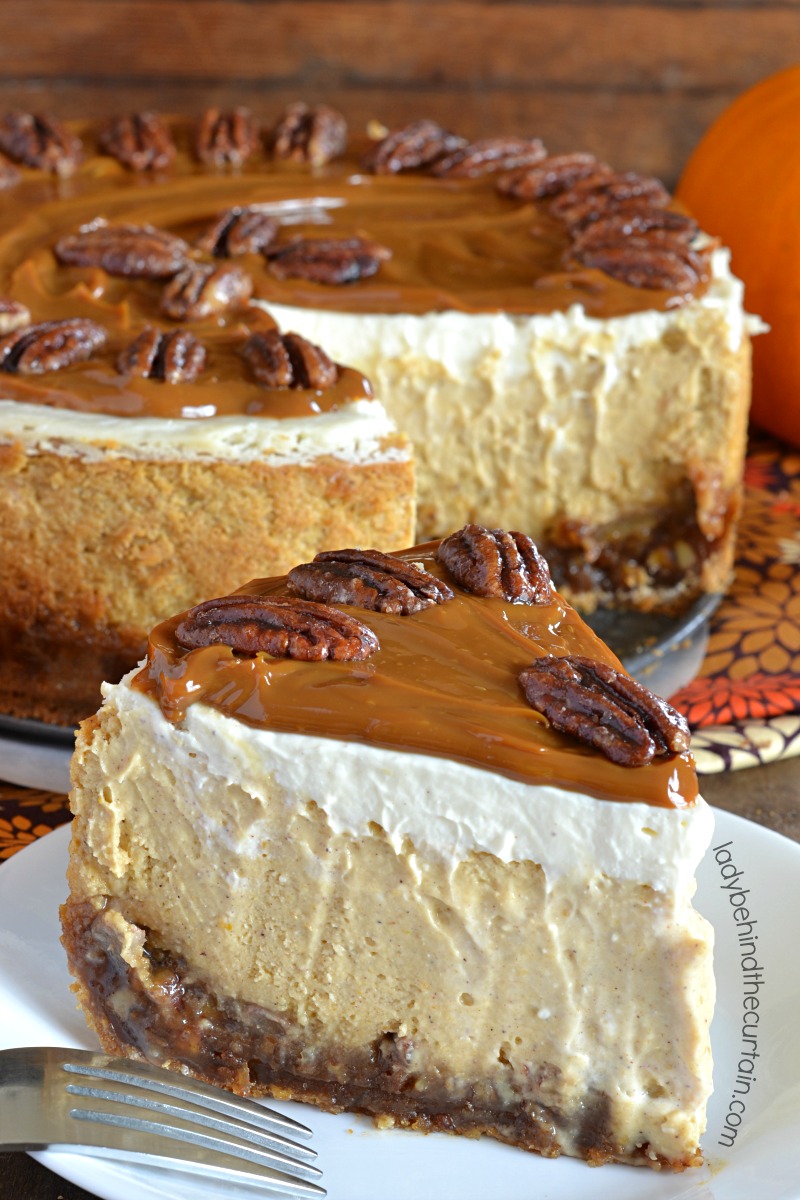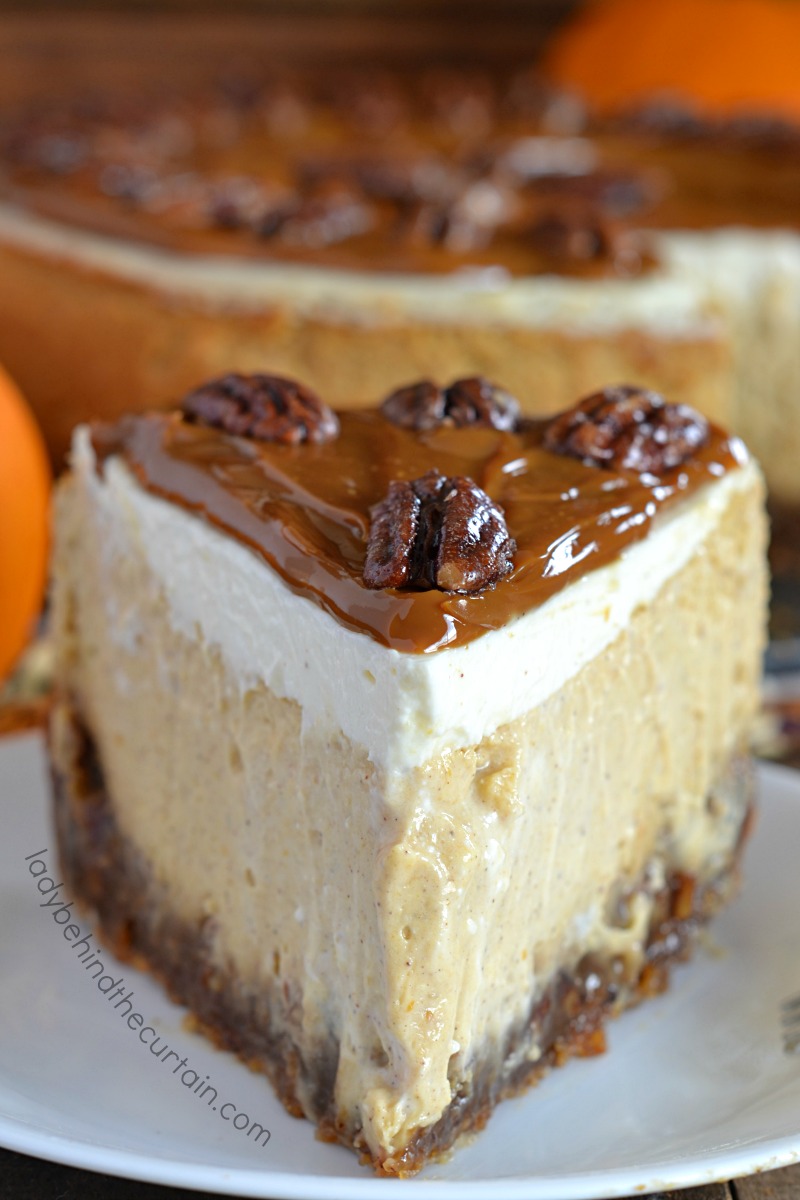 Free Printable Activity Sheets and Coloring Pages!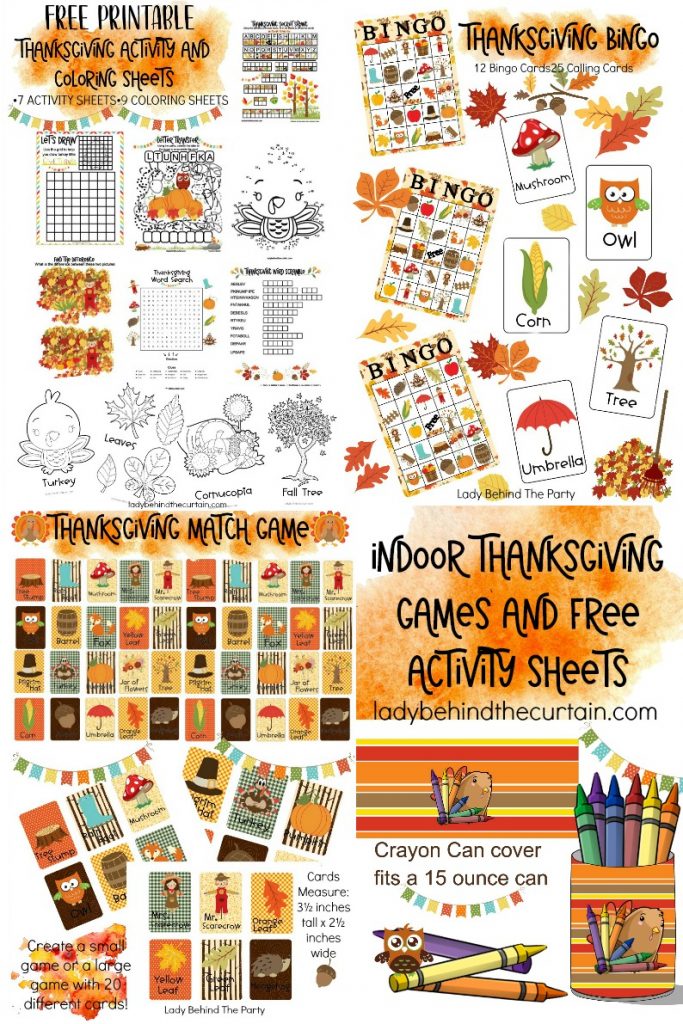 Can this Cheesecake Be Frozen?
I am happy to announce that YES! THIS CHEESECAKE CAN BE FROZEN! I did a test and froze a completed cheesecake (all the layers). I wanted to see if the pecan filling melted from being frozen. I'm happy to report that all the layers stayed the same!
How to Freeze Cheesecake
To use the bottom of springform pan: Once the cheesecake is completely cooled and has been in the refrigerator (in the pan) for at least 4 hours preferably overnight. Release the outer rim of the pan, leaving the cheesecake sitting on the bottom of the pan. Wrap the cheesecake with several layers of plastic wrap and a layer of foil.
To use a cardboard bottom: Once the cheesecake has been refrigerated and if completely cooled and firm, use a knife to separate the cheesecake from the pan bottom. Slide it onto a foil wrapped piece of heavy hardboard. Then wrap with several layers of plastic wrap and a layer of foil. (This method scares me)
For a cheesecake with fruit topping: ALWAYS freeze cheesecake WITHOUT the topping. Add the topping before serving
Always thaw a cheesecake overnight in the refrigerator: When partially thawed, transfer if from the cardboard or springform bottom to a serving plate.
HOW TO SLICE A CHEESECAKE
The Original Pecan Pie Cheesecake Recipe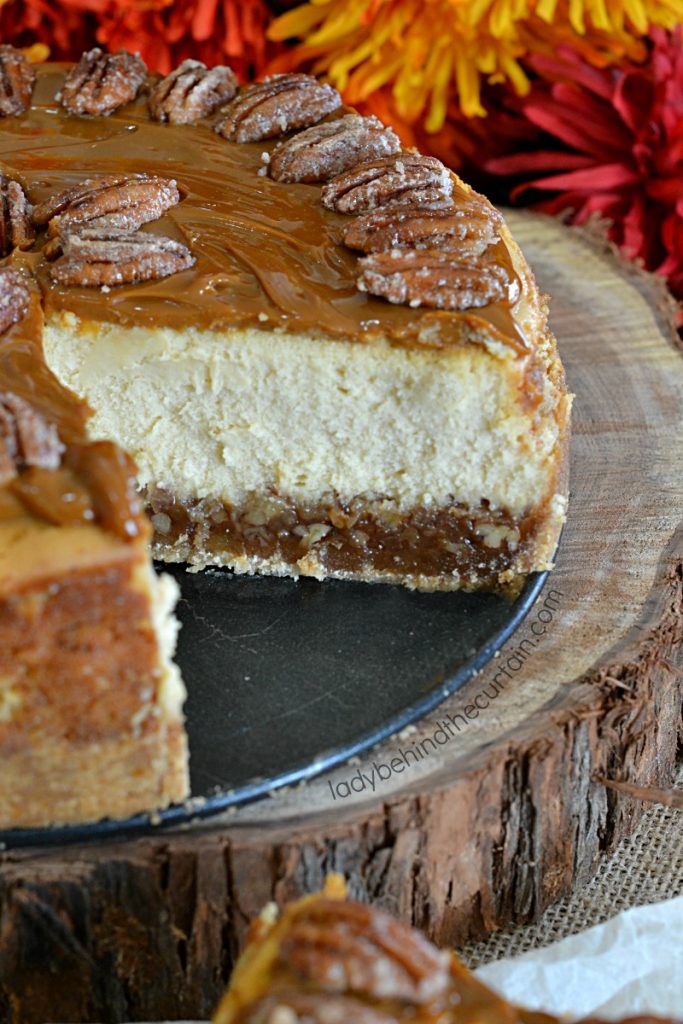 Candied Pecans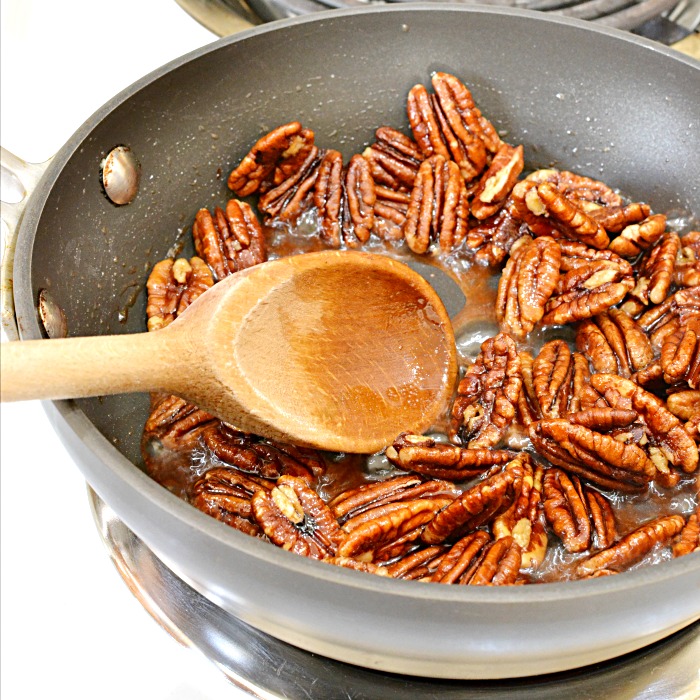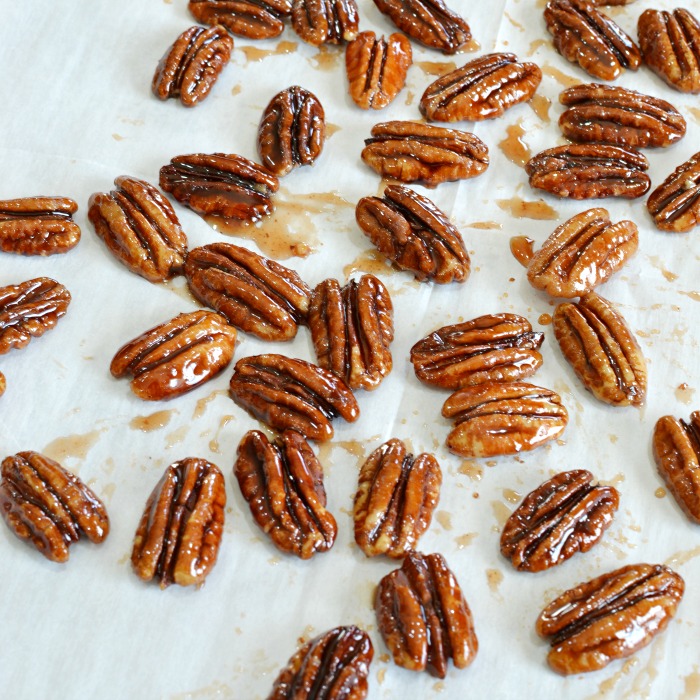 Let's Make Pecan Pie Pumpkin Cheesecake!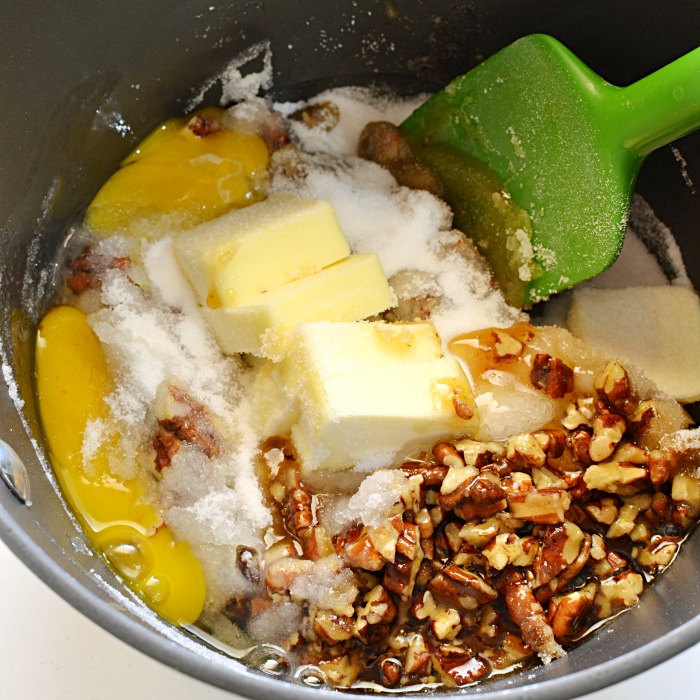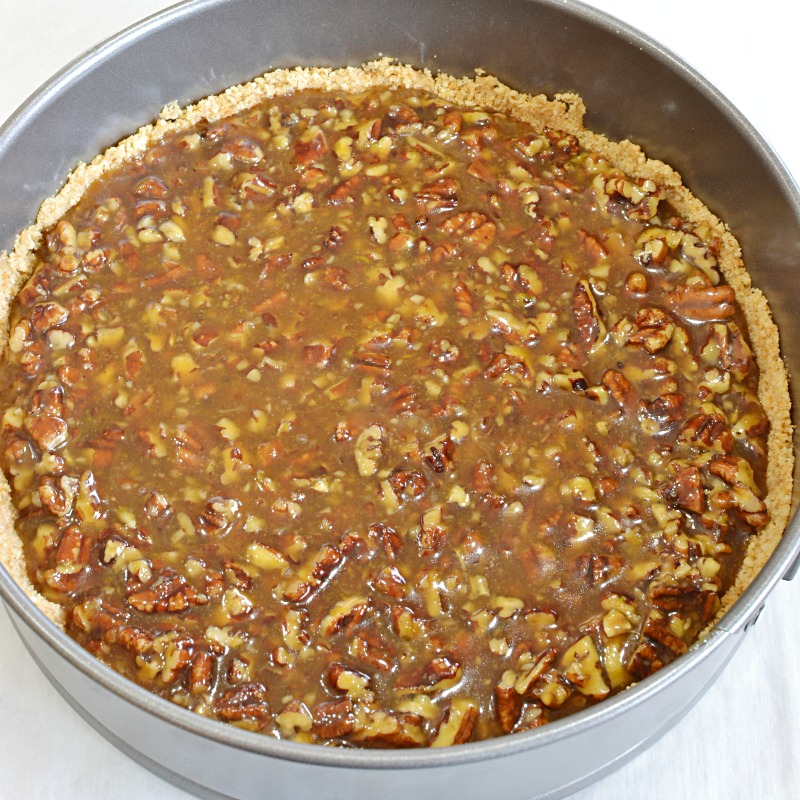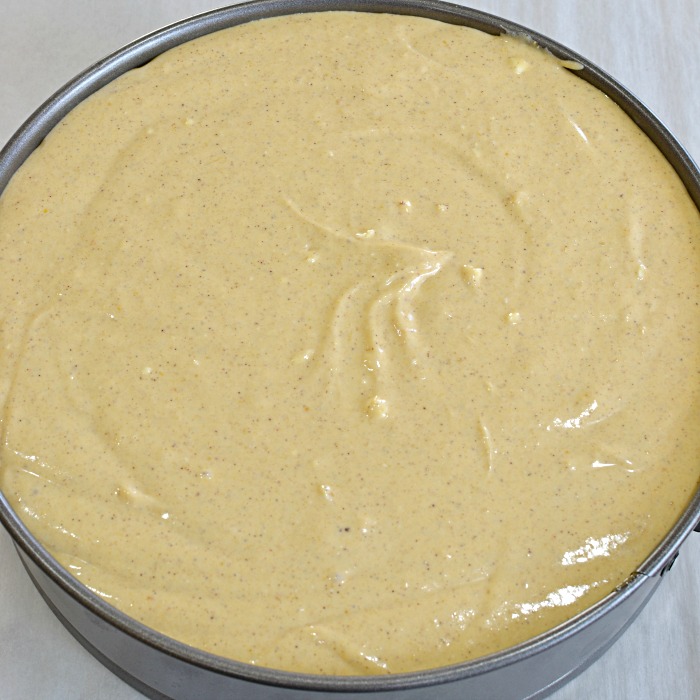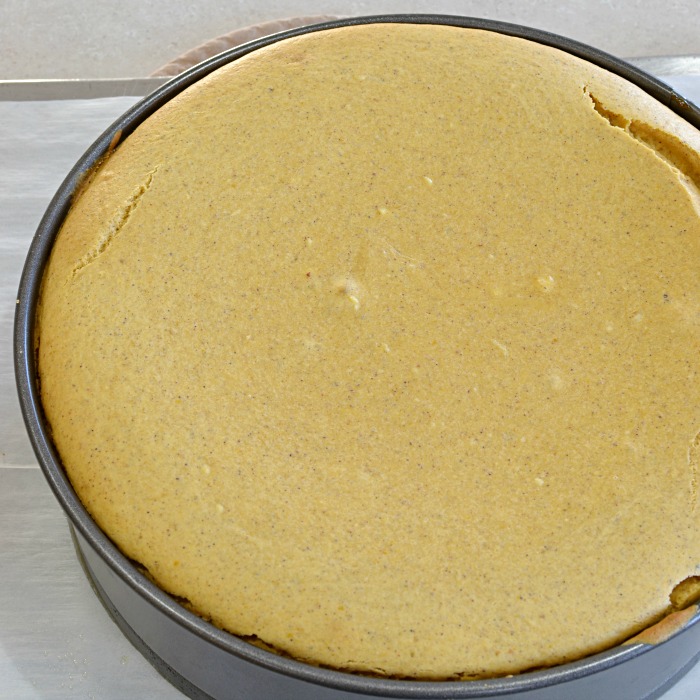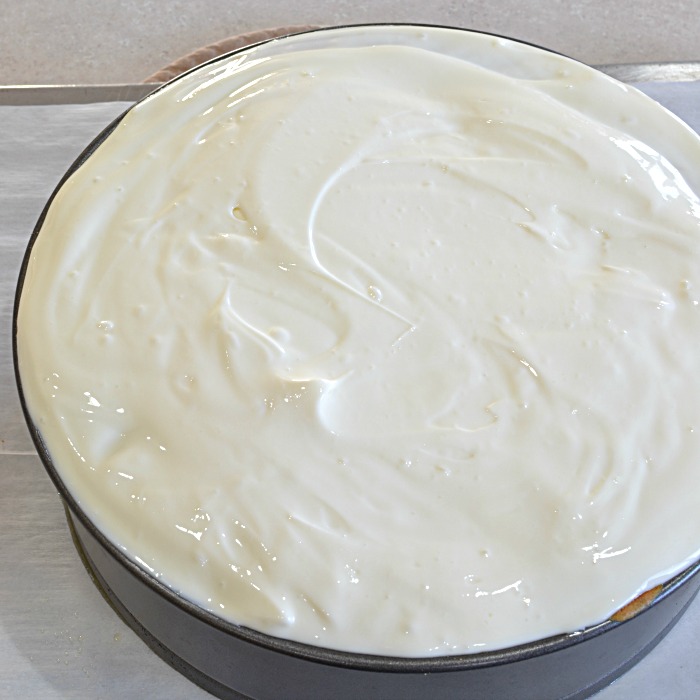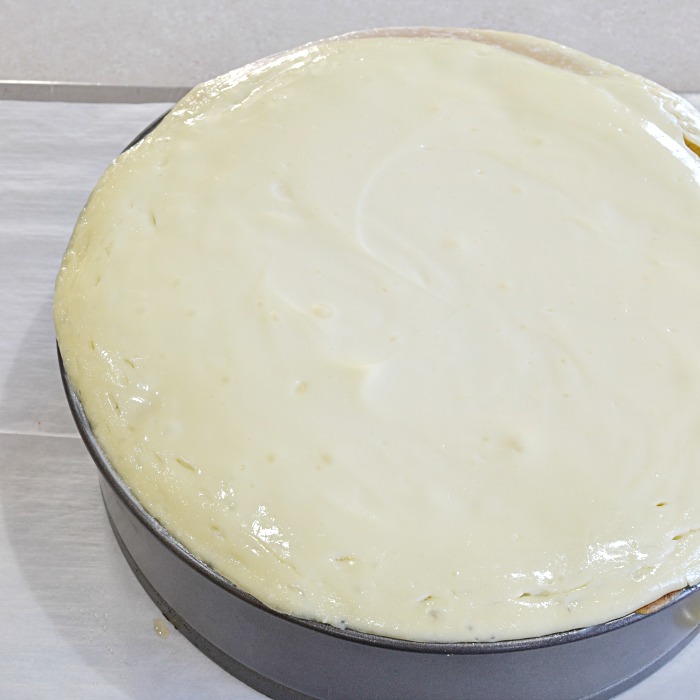 MORE CHEESECAKE RECIPES
NEVER MISS A POST