Curried Chicken Salad Waffle Sandwich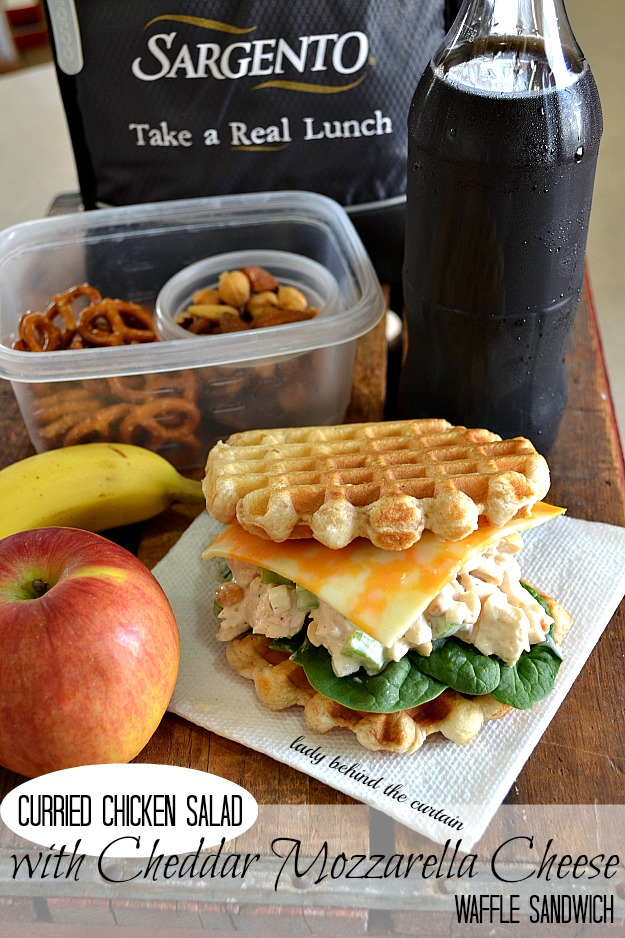 Taking time for lunch.  Sounds simple but how many of us really do it?  This is something I struggle with all the time.  Most times my lunch consists of baked chips and a diet soda.  I think that I don't have time to walk away from my computer and eat.  When in fact I would be far more productive if I did walk away for an hour, ate a good lunch and relaxed.
It's time WE take back the lunch hour!  No more eating warmed up instant soup at our desks!  The lunch hour is an important time.  A time of refueling and renewing our minds.
I developed this curried chicken salad waffle sandwich recipe because I needed something not only good to eat but good for me.  The addition of cheese adds another layer of texture and flavor.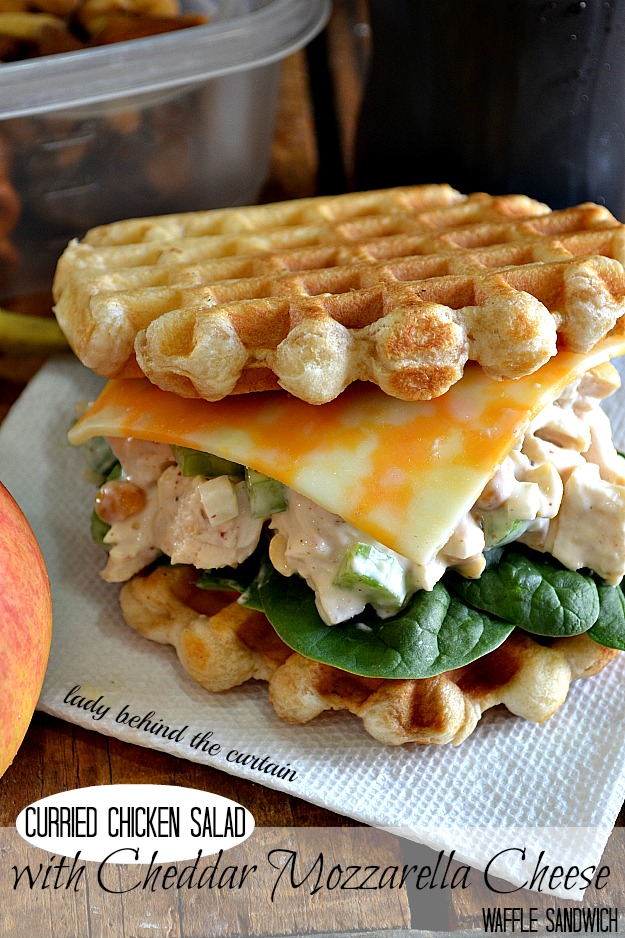 TIP:  Save time by using leftover chicken or buy a rotisserie chicken at your grocery store.  For a calorie buster serve this salad on a bed of spinach or pack in a mason jar.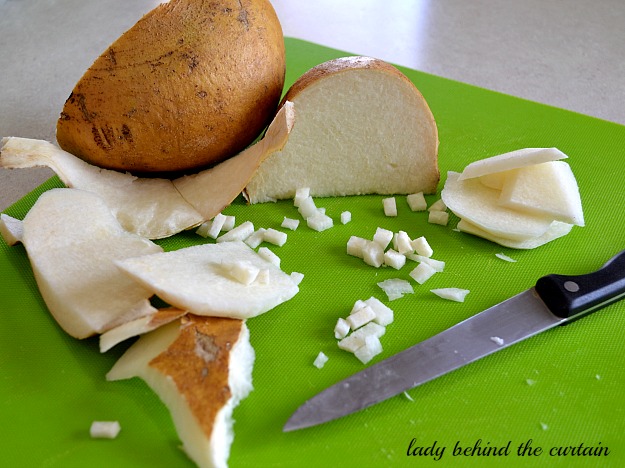 TIP:  Most likely you will have leftover Jicama.  I like to cut jicama into strips and serve it in my Baja style tacos.  Delish!  Jicama adds a wonderful crunch.  Can't find Jicama?  You can also use sliced water chestnuts.
Separate biscuit dough and roll into 4-inch rounds.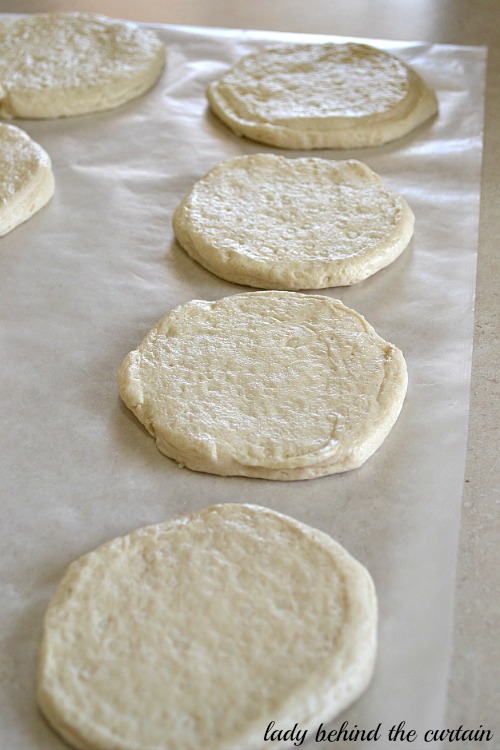 Place on pre heated waffle iron.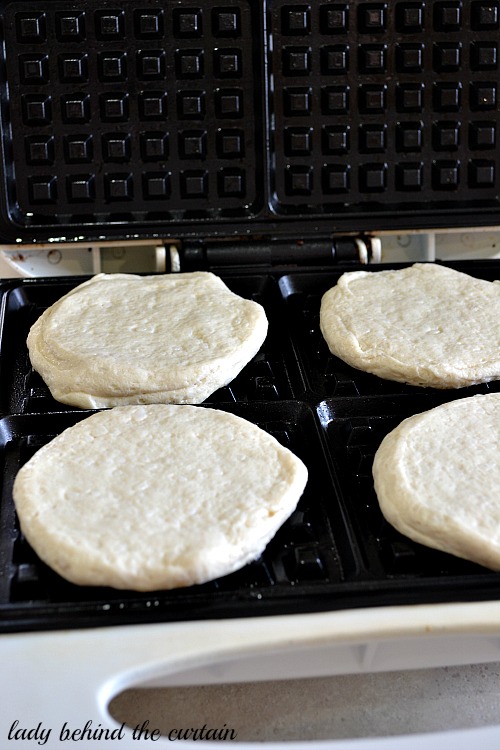 Bake 2 minutes or until golden brown.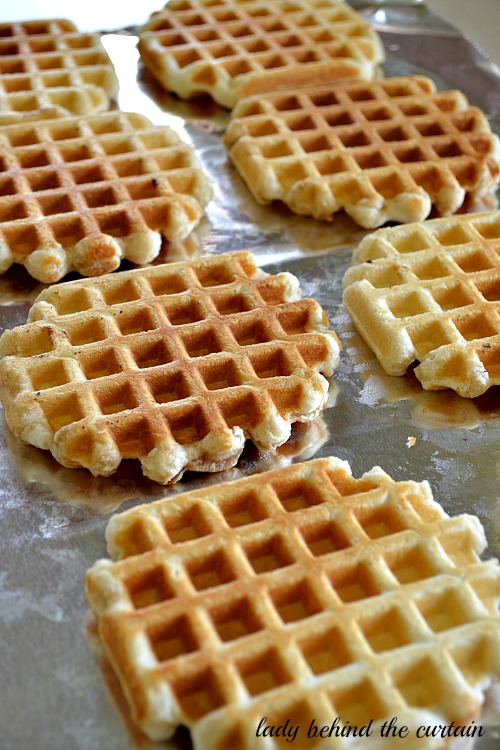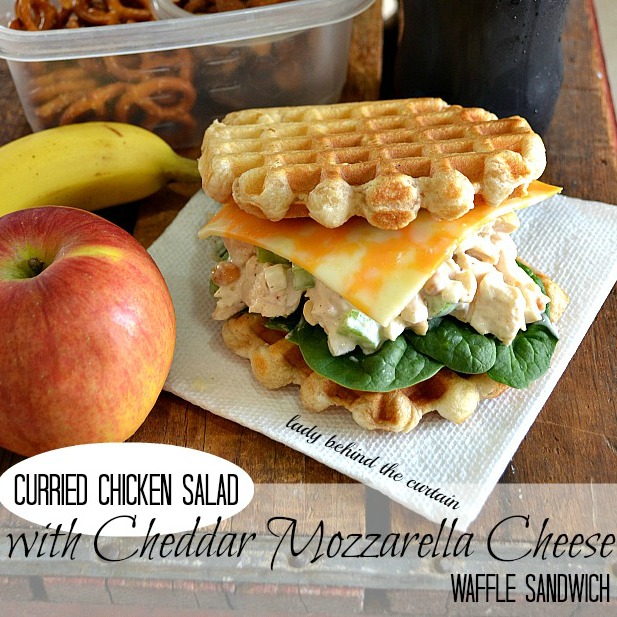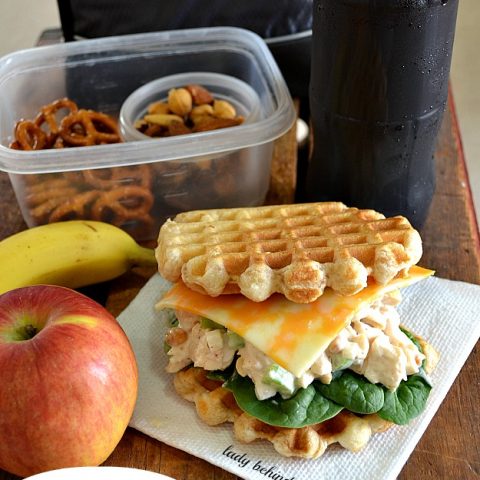 Curried Chicken Salad Waffle Sandwich
Yield:
Makes 4 Sandwiches
Ingredients
3 cups cooked chicken (2 large breasts)
1/2 cup jicama, peeled, finely chopped
1/2 cup celery, finely chopped
1/2 cup peanuts, chopped
1/3 cup mayonnaise
2 teaspoons Dijon mustard
1 teaspoon curry powder
6 ounce lemon yogurt
1/4 teaspoon black pepper
4 Cheddar Mozzarella Cheese
(optional) spinach leaves
16.3 ounce store bought can of refrigerated biscuits
Instructions
In a large bowl, mix chicken, jicama, celery and peanuts.
In a small bowl, mix mayonnaise, mustard, curry powder, yogurt and pepper.
Pour mayonnaise mixture over chicken; gently toss to coat.
Heat Belgian or regular waffle maker.
Separate dough into 8 biscuits; press or roll each into 4-inch rounds.
Depending on size of waffle maker, place 2 to 4 biscuit rounds at a time on hot waffle maker.
Bake 2 minute or until golden brown. Cool.
Place spinach leaves on bottom waffle (optional), spoon and spread chicken mixture onto each of 4 waffle bottoms; top with remaining waffles.