Chocolate Wine Ganache Mini Tarts
Chocolate Wine Ganache Mini Tarts: A decadent chocolate dessert, not too sweet with just the right amount of rich chocolate, and a hint of wine. This chocolate tart starts with a chocolate graham cracker crust then is filled with a dark chocolate ganache and covered with white chocolate whipped cream. The perfect holiday dessert. The tart may look complex but with only a few ingredients, even the inexperienced baker can make this super easy tart. Scroll down to see how you can transform these mini tarts into a full size tart.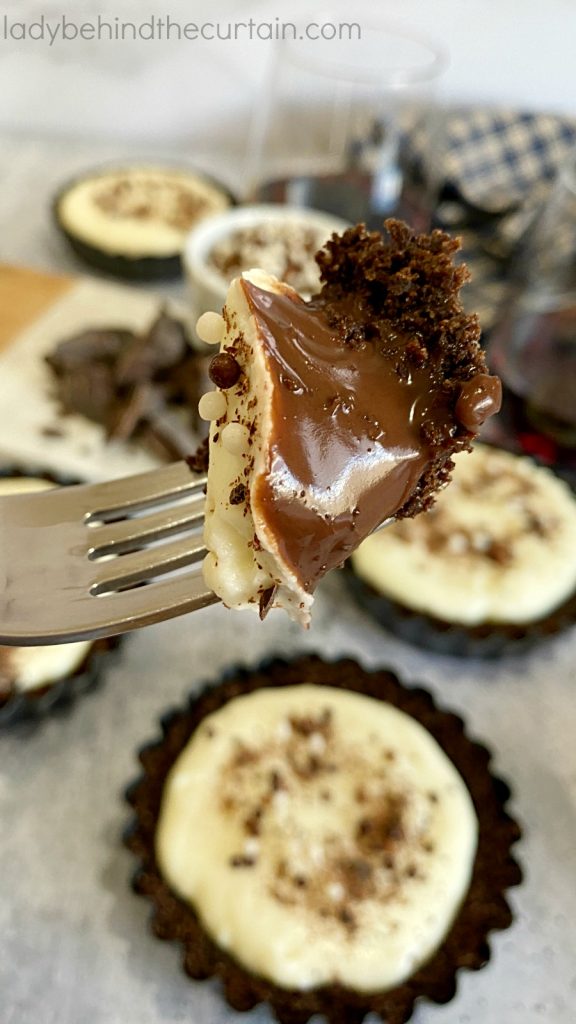 What is Ganache?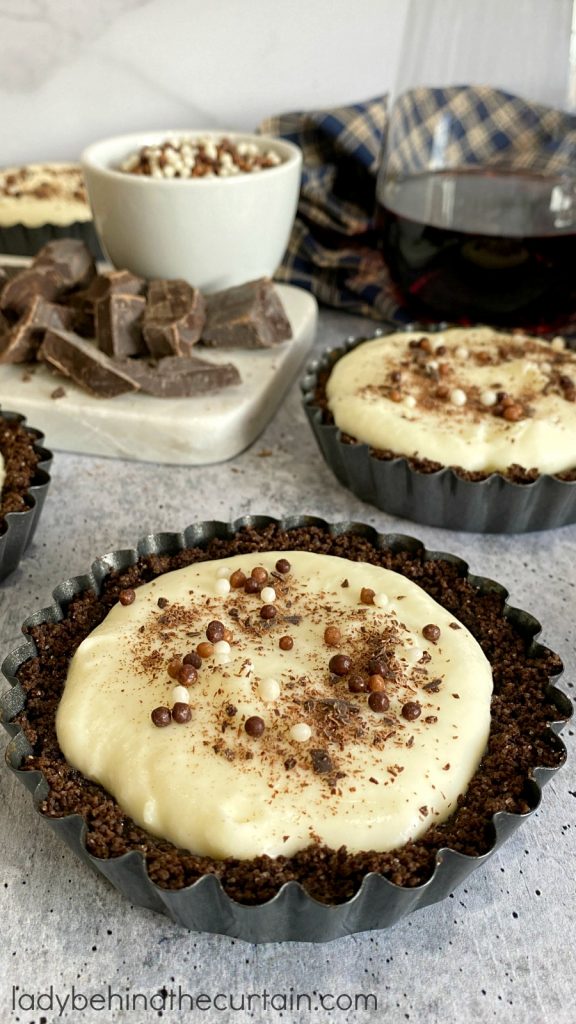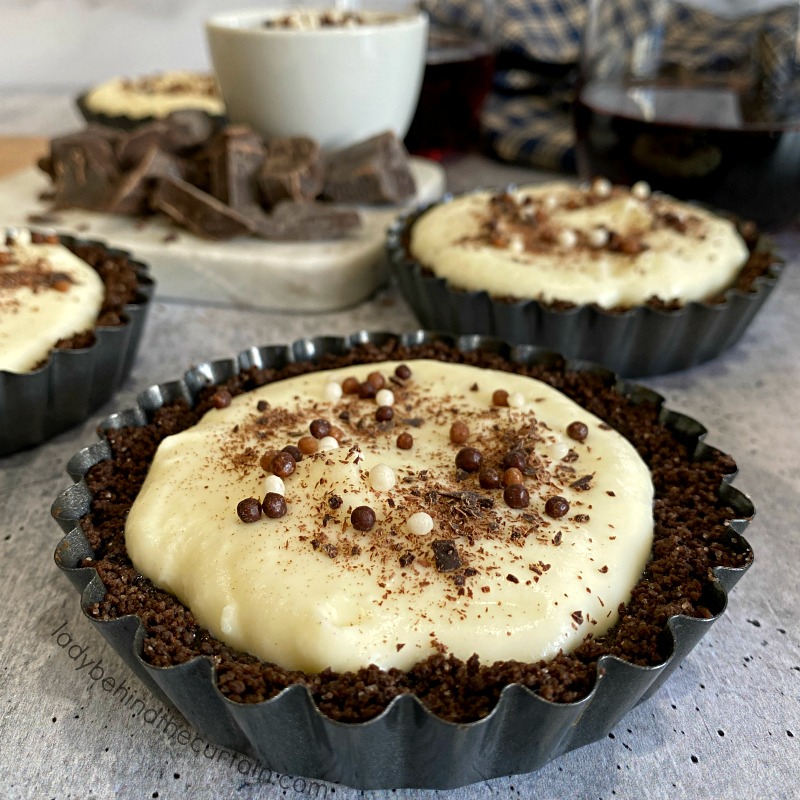 How to make Chocolate Ganache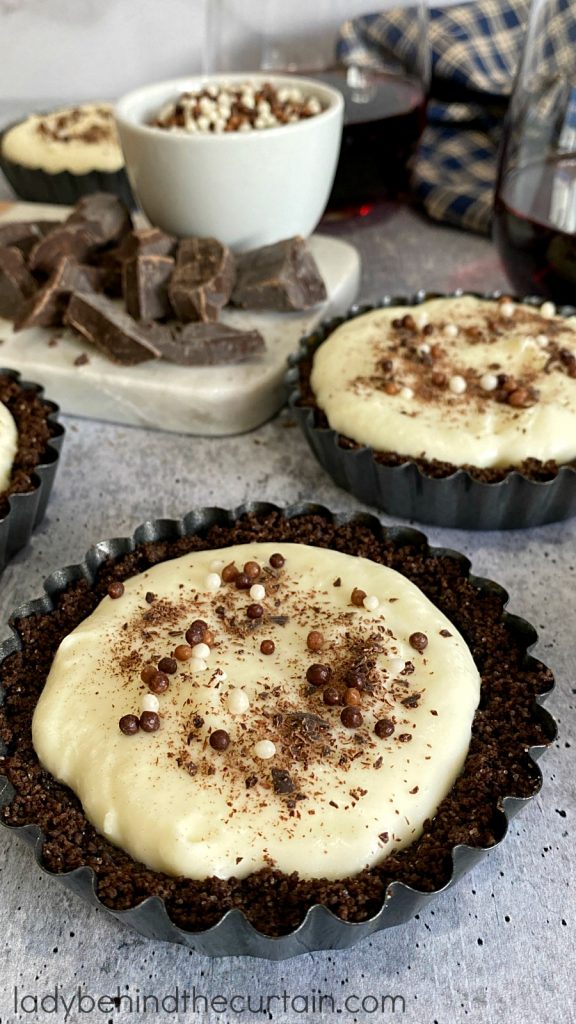 THERE ARE THREE METHODS:

ONE: In the top of a double boiler, combine the chocolate and cream. Cook over simmering water, stirring frequently, until chocolate is melted and mixture is smooth.
TWO: Place chopped chocolate in a heat proof bowl. Heat cream until just simmering. Pour hot cream over chocolate, let sit for a few minutes and stir until smooth.
THREE: (My choice) Add chocolate and cream to a microwave safe bowl. Heat on high (in the microwave) 1 minute. Stir until smooth.
Transforming Mini Tarts into a Full Size Tart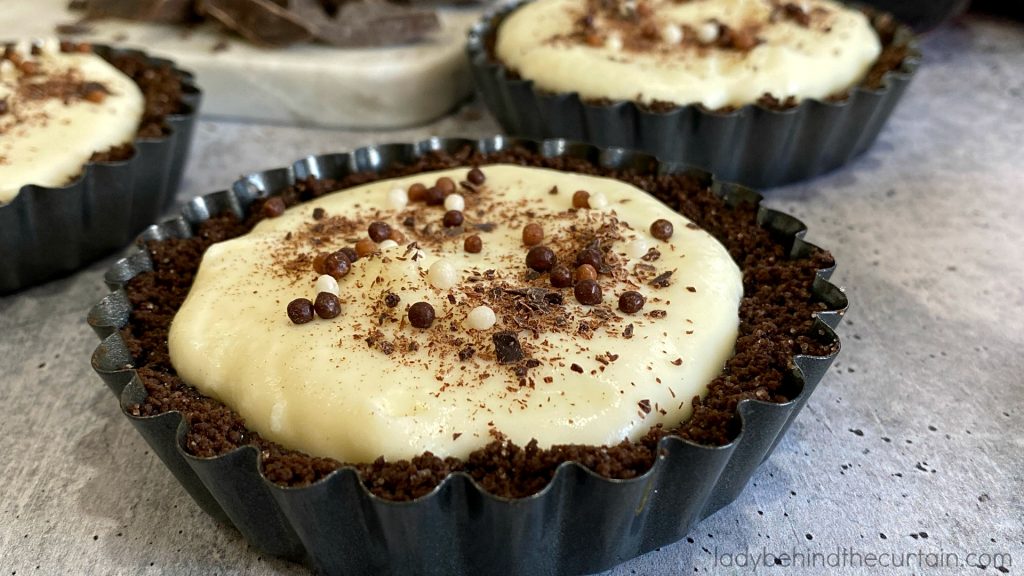 Spray a 9½ inch fluted round removable bottom tart pan with baking spray with flour.
Pour chocolate graham cracker crumb mixture into the prepared pan.
Press mixture into bottom and up side of pan.
Bake 8-10 minutes, let cool completely on a wire rack.
Pour all the ganache filling into cooled tart pan.
Refrigerate until chocolate mixture is set (at least 3 hours)
Spread topping on tart, garnish with chocolate crispies and chocolate shaving.
Refrigerate until topping is set (about 30 minutes).
Remove from pan and serve.
CAN I MAKE THESE CHOCOLATE WINE GANACHE MINI TARTS WITHOUT WINE?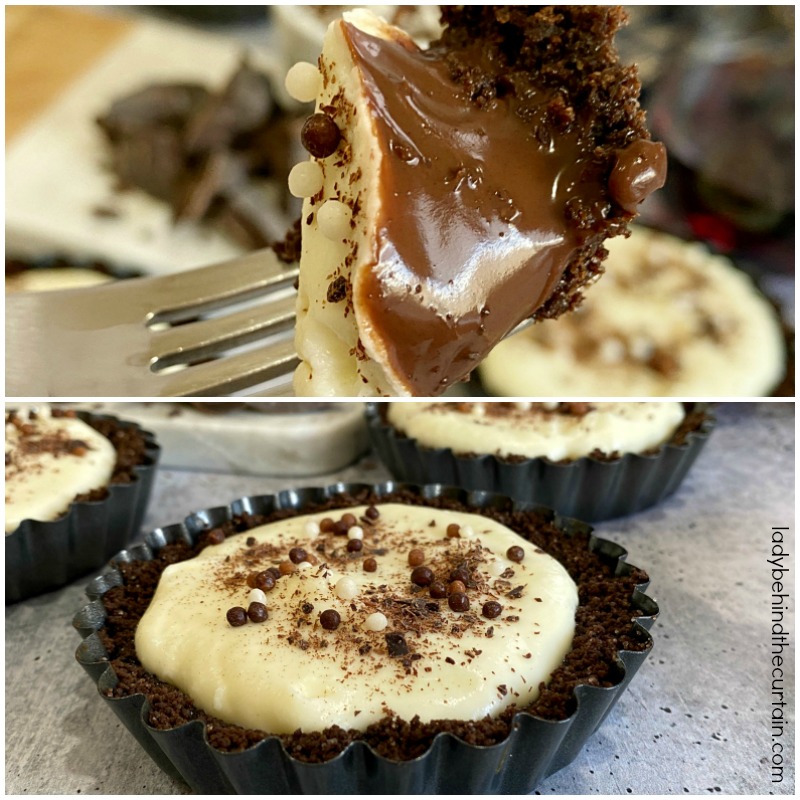 In short the answer is YES! You can make these tarts into a purely chocolate and cream affair—because a chocolate tart is a celebration in itself! Instead of adding wine, increase the amount of heavy whipping cream.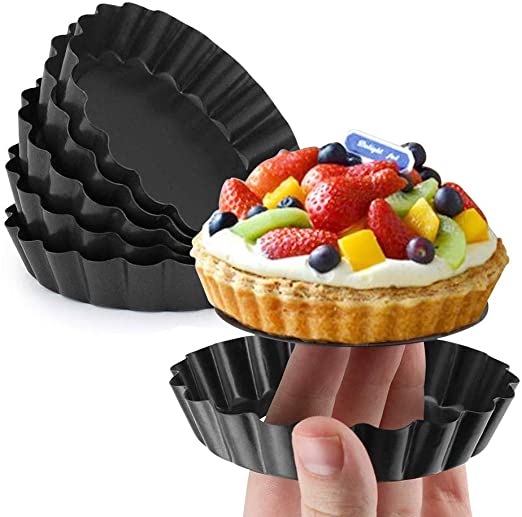 MORE RECIPES WITH CHOCOLATE
NEVER MISS A POST