Slow Cooker Garlic Mashed Potatoes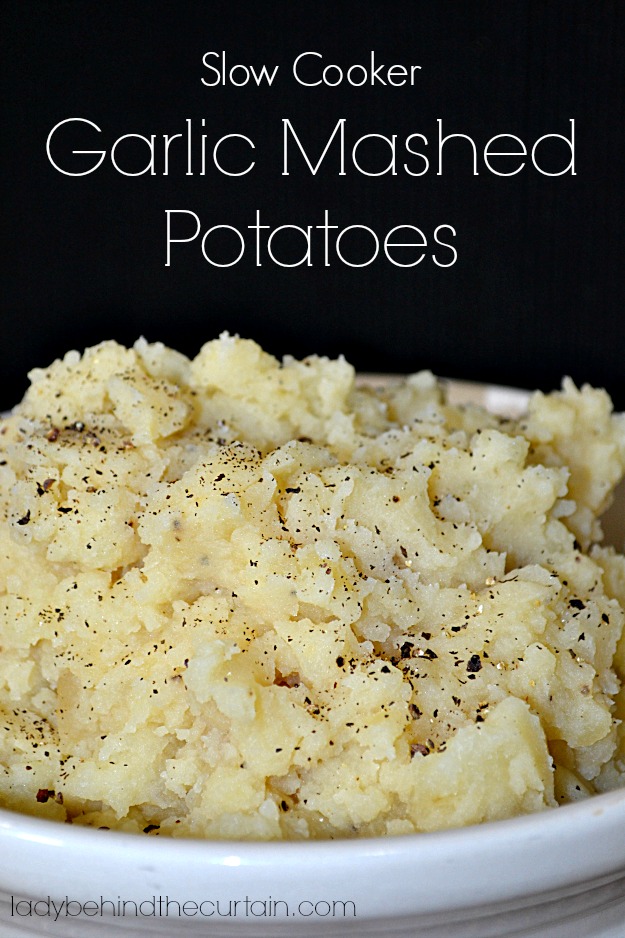 Picture it…everyone's hungry all the food is ready EXCEPT for the mashed potatoes!  Do you need to delete some stress from your holiday meal?  Now you can with these easy stress free slow cooker garlic mashed potatoes.  Simply put the potatoes in the slow cooker, turn it on and let them go.  NO MIXER just a potato masher.  LOOK down below for "make ahead" instructions.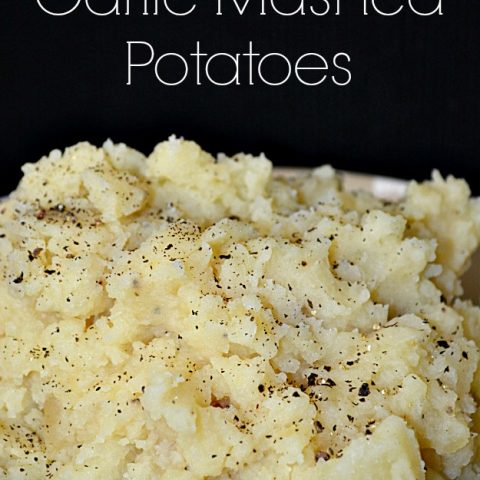 Slow Cooker Garlic Mashed Potatoes
Ingredients
3 pounds baking potatoes (such as russet or Yukon gold). peeled and cut into 2-inch pieces
6 cloves garlic, smashed
1 bay leaf
2 - 14.5 ounce cans chicken broth
1 cup whole milk
1/4 cup butter
1 teaspoon salt
freshly ground black pepper
Instructions
In a 3-1/2 or 4 quart slow cooker combine potatoes, garlic, and bay leaf.
Pour broth over potato mixture.
Cover and cook on low-heat setting for 6 to 8 hours or on high-heat setting for 3 to 4 hours.
Drain potatoes in a colander over a bowl to catch cooking liquid.
Remove and discard bay leaf. TIP: If you don't like a strong garlic flavor also discard the garlic cloves. Return potatoes to slow cooker.
Mash potatoes with a potato masher.
In a small saucepan heat milk and butter until steaming and butter almost melts.
Add milk mixture, salt, and enough of the reserved cooking liquid to mashed potatoes to reach desired consistency.
To serve, transfer potatoes to a serving bowl. Sprinkle with freshly ground black pepper.
To Make Ahead: Return mashed potato mixture to slow cooker, keep warm on low for up to 2 hours. If mixture thickens, stir in more of the reserved liquid to reach desired consistency.
Notes
This recipe was adapted from the BHG Holiday Recipes 2011 Magazine.