Dark Chocolate Cookie Butter Truffles
These fun Dark Chocolate Cookie Butter Truffles are filled with everyone's favorite treat!  COOKIE BUTTER!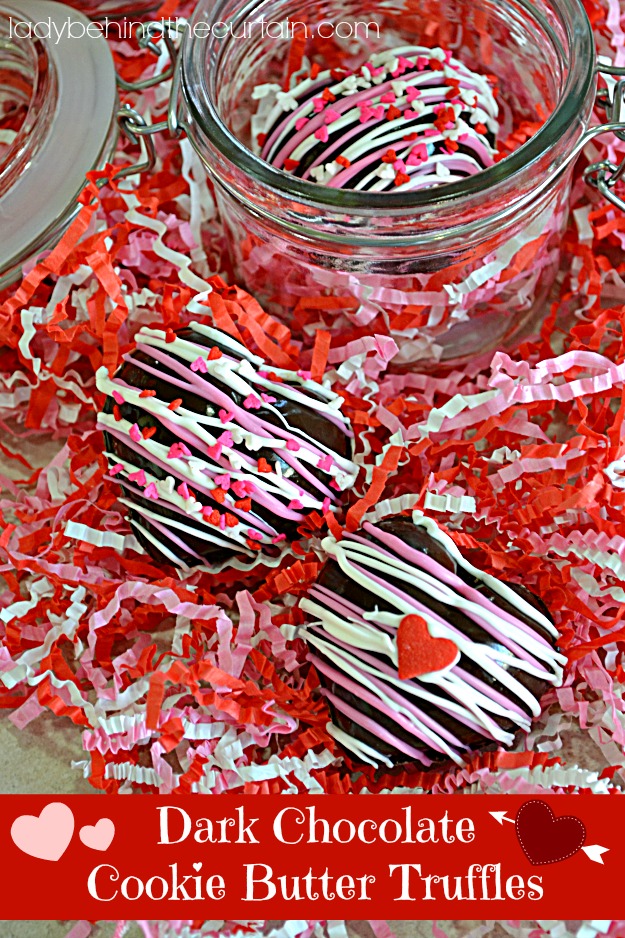 Give someone a special gift for Valentine's Day this year with these Dark Chocolate Cookie Butter Truffles.  A delicious candy treat filled with creamy cookie butter.  These candies maybe easy to make but the recipient will be impressed.
You can find the mold at most store where candy molds and candy melts are sold or you can order it from AMAZON.  Add some chocolate to the mold, with a clean paint brush push the chocolate up the sides, turn upside down and let the chocolate drip out.  Place in the refrigerator to harden.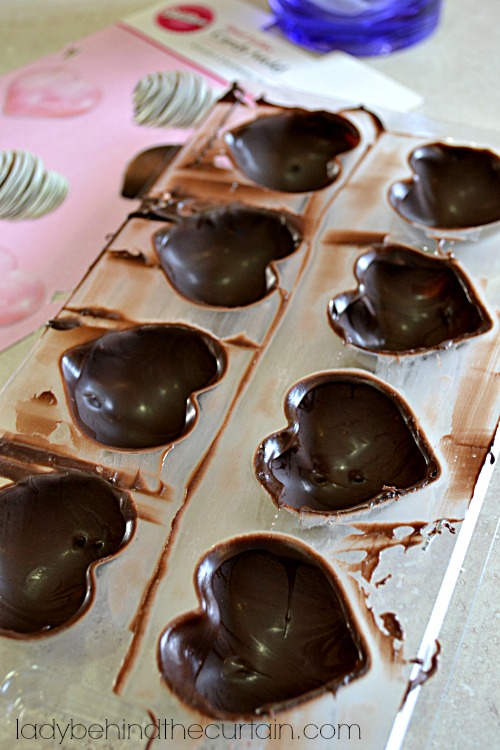 Place cookie butter mixture in a zip top bag, snip the end and fill each heart shaped well.  Add more chocolate on top to seal the filling in and place in the refrigerator a second time to harden.
DECORATE!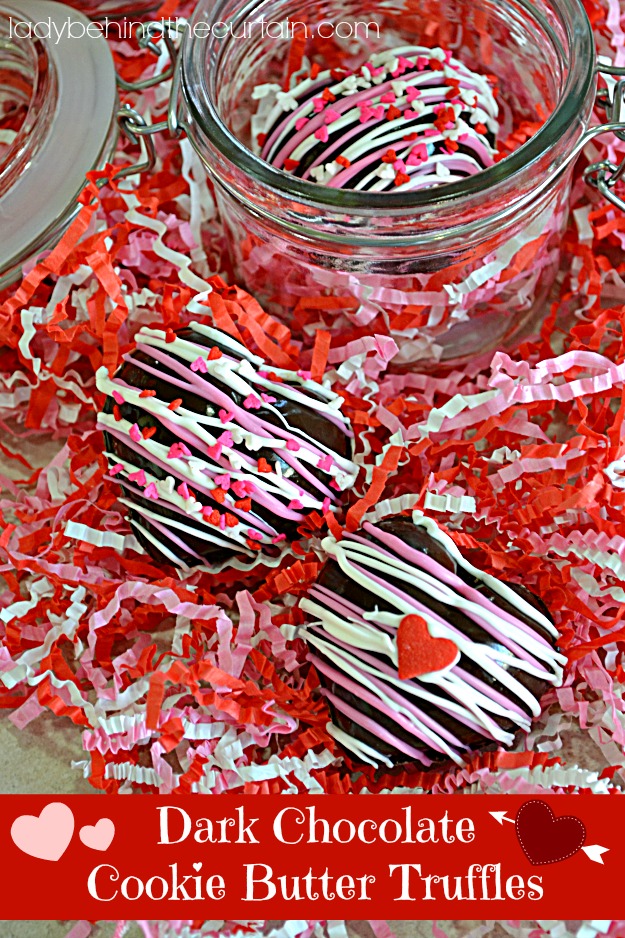 THE BEAUTIFUL CREAM FILLING!