Dark Chocolate Cookie Butter Truffles
These fun Dark Chocolate Cookie Butter Truffles are filled with everyone's favorite treat!  COOKIE BUTTER!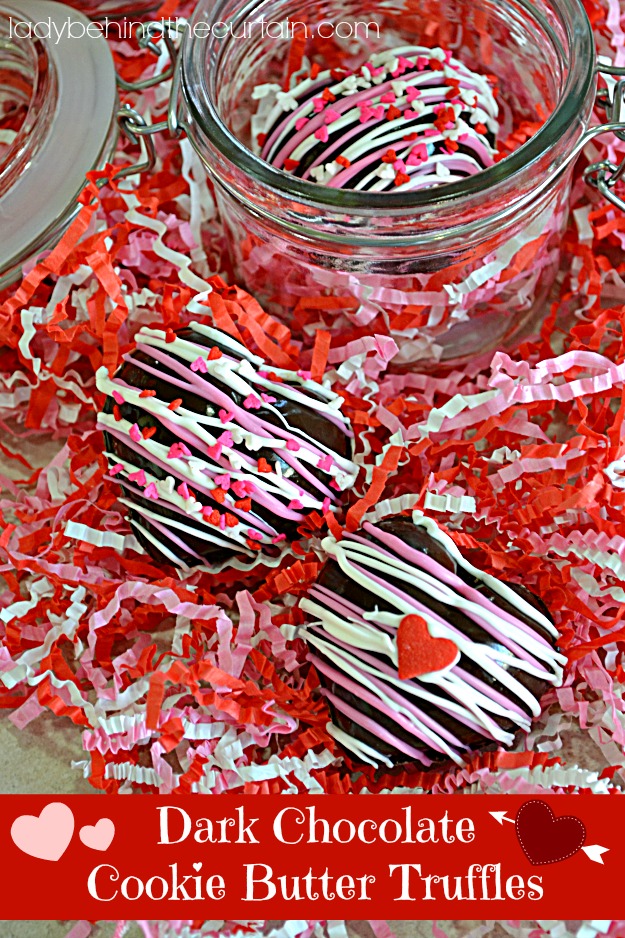 Give someone a special gift for Valentine's Day this year with these Dark Chocolate Cookie Butter Truffles.  A delicious candy treat filled with creamy cookie butter.  These candies maybe easy to make but the recipient will be impressed.
You can find the mold at most store where candy molds and candy melts are sold or you can order it from AMAZON.  Add some chocolate to the mold, with a clean paint brush push the chocolate up the sides, turn upside down and let the chocolate drip out.  Place in the refrigerator to harden.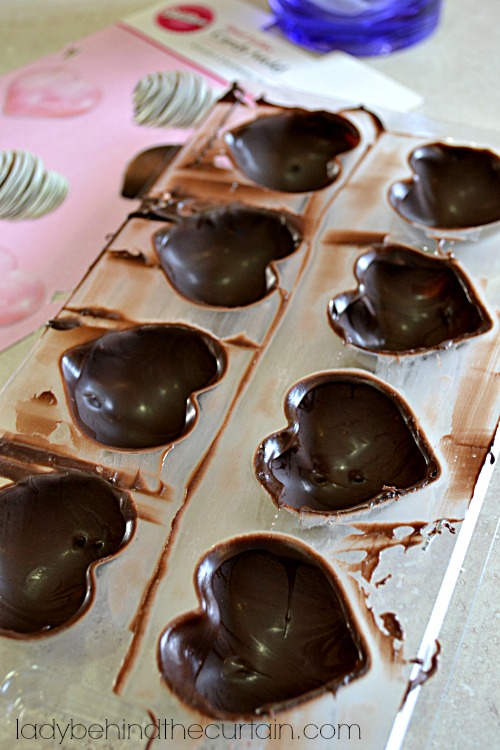 Place cookie butter mixture in a zip top bag, snip the end and fill each heart shaped well.  Add more chocolate on top to seal the filling in and place in the refrigerator a second time to harden.
DECORATE!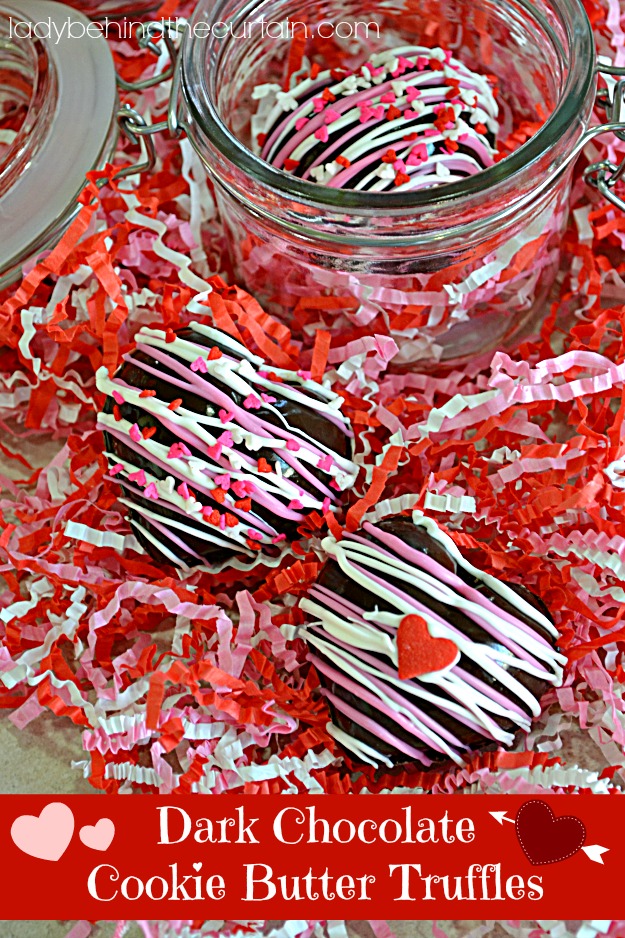 THE BEAUTIFUL CREAM FILLING!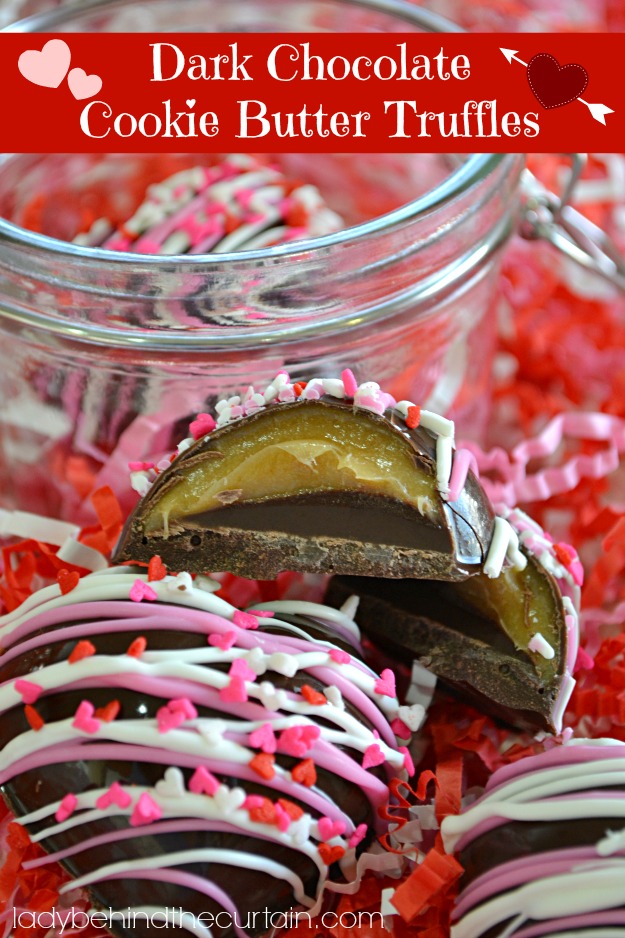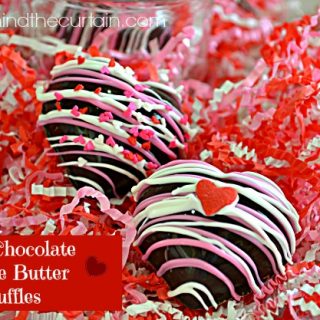 Dark Chocolate Cookie Butter Truffles
Yield:
Makes 16 Heart Shaped Truffles
Ingredients
1/2 pound white chocolate
1/2 cup cookie butter
1/2 cup heavy whipping cream
dark chocolate candy melts
optional, white, pink candy melts and sprinkles
Instructions
In a medium size microwave safe bowl, melt white chocolate.
With a hand held mixer blend chocolate and cookie butter.
Heat cream in microwave until the chill is gone.
Add cream a little at a time until the mixture becomes smooth.
Set aside.
In a small microwave safe bowl melt dark chocolate in 30 second intervals, stirring between each time, microwave until completely melted.
Pour 1 teaspoon of melted chocolate into heart shaped well.
Use a paint brush to push the chocolate up the sides of the mold.
Once all the heart shaped wells are evenly coated with melted chocolate, turn upside down and shake out as much of the chocolate as you can.
Place mold in refrigerator for 10 minutes or until the chocolate has hardened.
Place filling in either and zip top bag or a piping bag.
Cut corner and pipe into the heart mold filling 3/4th's full.
Place in refrigerator for 1 hours to harden the filling.
In a medium microwave safe bowl melt dark chocolate the same way as before.
Place in a zip to bag or piping bag, cut corner and pipe on top of the cookie butter filling.
Using an off set spatula evenly spread the chocolate making sure to completely cover the filling and to the edges.
Refrigerate until hardened about 30 to 40 minutes.
Carefully turn mold upside down, the candy should fall right out.
Place truffles on a wire rack.
In a small bowl melt the white candy melts and in another small bowl melt the pink using the same process as you did for the dark chocolate.
Place each candy in small zip top bags or squeeze bottles.
Starting with the pink, using a back and forth motion drizzle onto the truffles.
Repeat with the white.
Sprinkle on the micro mini heart sprinkles before the candy can harden.
Transfer to wax paper.