DIY Vintage Halloween Rattles
How about making these DIY Vintage Halloween Rattles for your next Halloween party?  In doing my research on vintage Halloween I discovered that most Halloween decorations were quite creepy.  Not cute or friendly looking at all!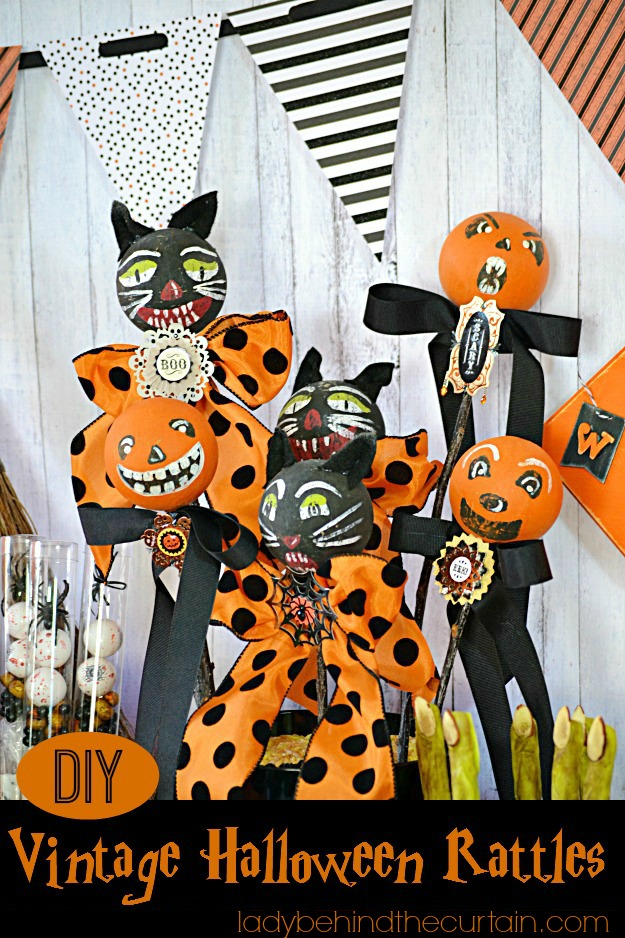 So, while looking at these you might think they look a little creepy wait until you shake them!  Then you will get the FULL effect.
I thought these rattles added so much fun to the table….a touch of the unexpected is always a good thing… right?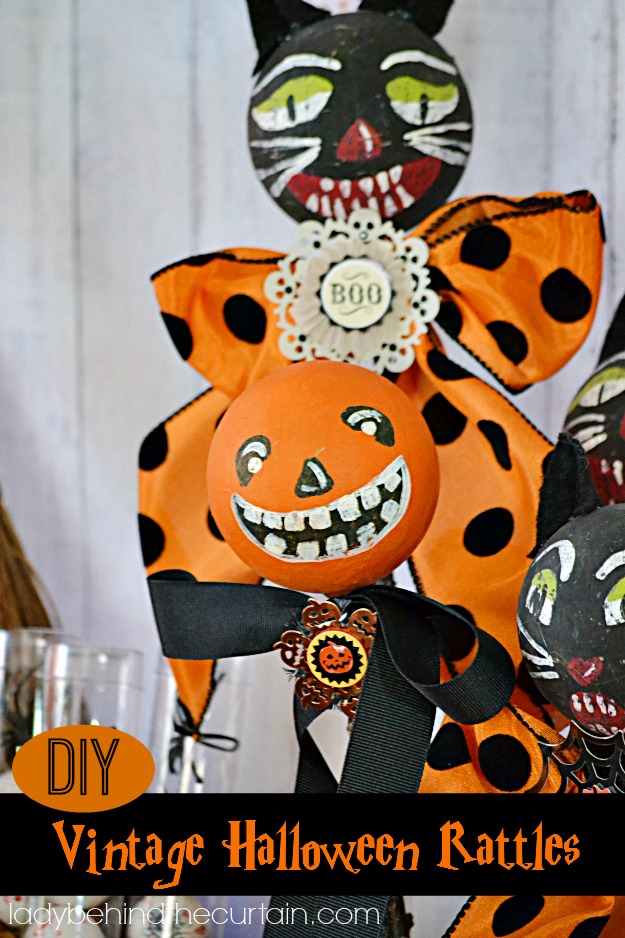 DIY Vintage Halloween Rattles
Supplies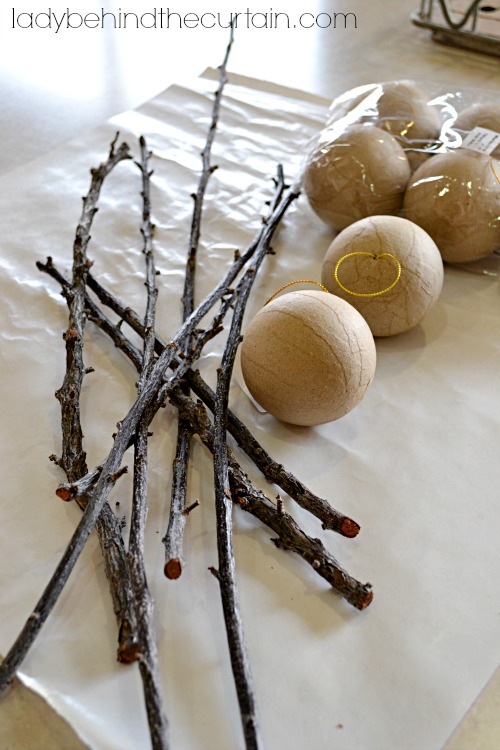 Click here to order —->>>>2.5 -inch paper mâché balls
acrylic paints; black, orange, white, green red
white chalk pencil or white colored pencil
paint brushes
fine grit sand paper
black felt
glue gun and glue sticks
power drill and bit
rice
twigs (11 to 12-inches)
ribbon
scrapbook Halloween embellishments
Directions
Paint balls the desired background colors.  (I chose orange and black since I was creating jack-o-lanterns and cats.)  Hang to dry.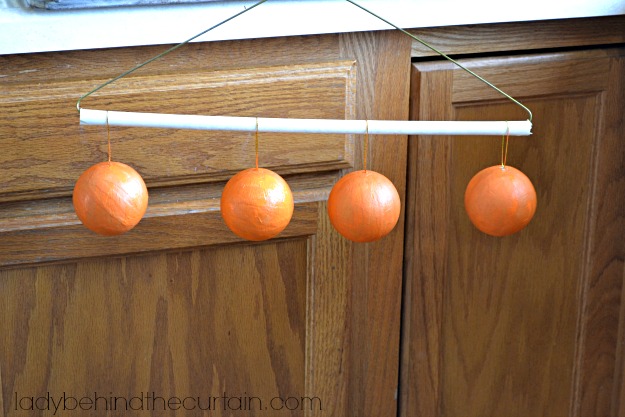 Once the balls are dry, use a while chalk pencil to draw on the features.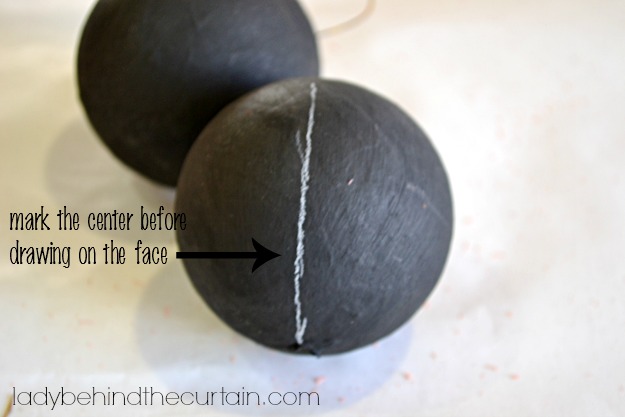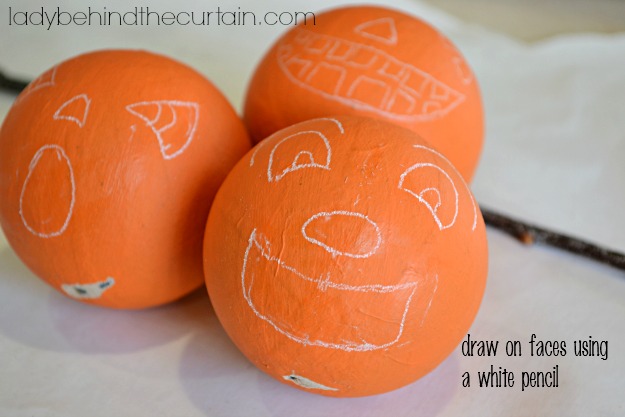 Paint on the features.
Once the paint is dry, lightly sand to make the faces look worn and old.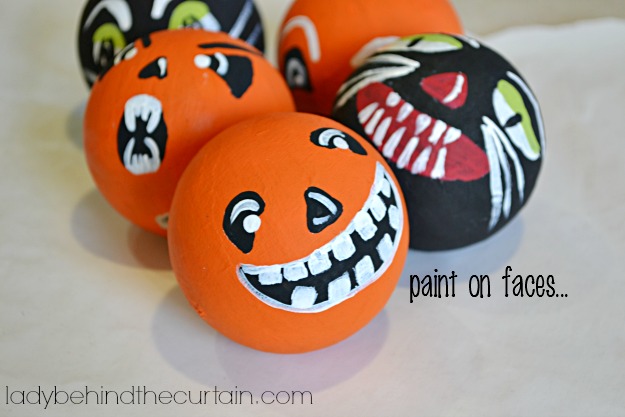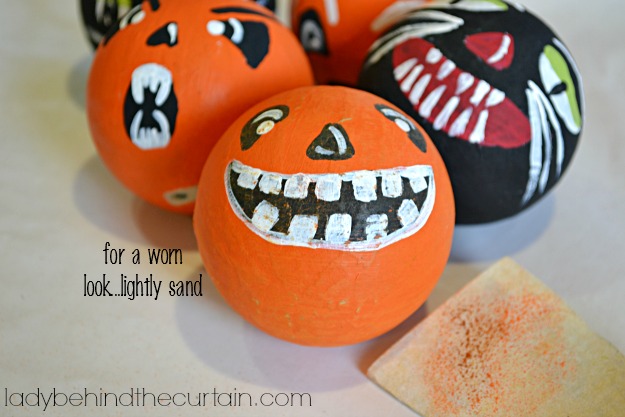 For the cats' ears cut a small triangle of black felt, fold points together and place a small dab of melted glue.  Hold until dry.  Add glue to the top of the cat head in a "T" shape, place ear and hold until cooled.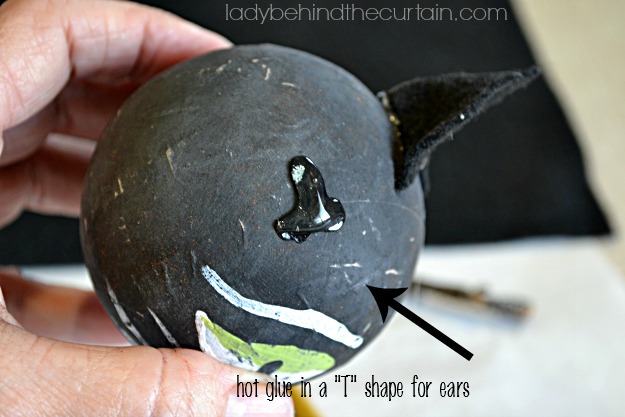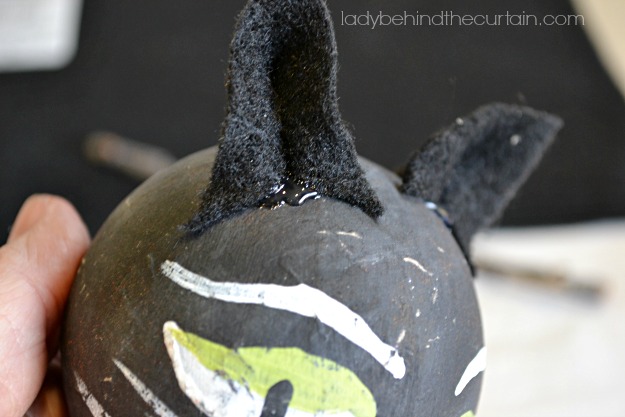 Determine where the bottom center is on your ball.  My balls were ornaments so I chose to use the place where the string had once been.  Choose a drill bit about the size of your twigs.  Drill a hole in the ball.  Pour some rice into the hole.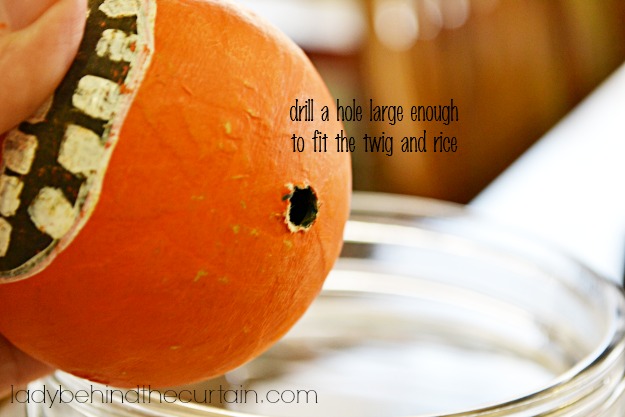 Cover the hole with hot glue and push the stick in as far as you can without piercing through the top. Place upright until the glue is hardened.  I filled a small bucket with rice to hold my rattles while they were cooling.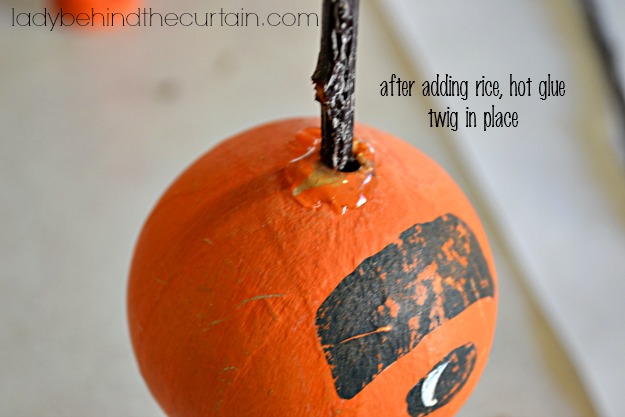 Now you can add any kind of embellishments you like.  I used ribbon and scrapbook items.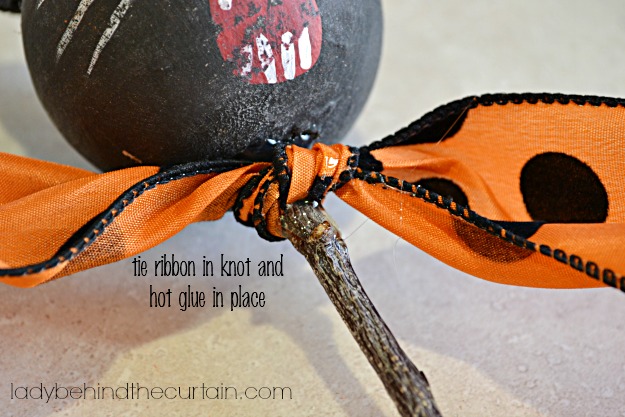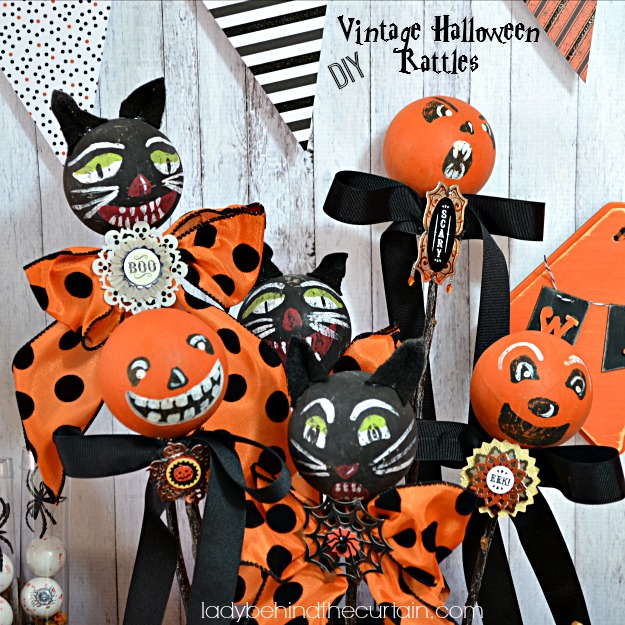 WITCH WAY TO THE TREATS HALLOWEEN PARTY!