Witch Way To The Treats Halloween Party
I am so excited to bring you this Witch Way To The Treats Halloween Party Table!  This fun Halloween Party Table is full of delicious treats and easy to make Halloween Party Favors with simple Halloween Decorations.  From creepy witch finger pretzels to a instant witch party favor.  This Witch Way To The Treats Halloween Party is packed with tons of fun for kids and adults!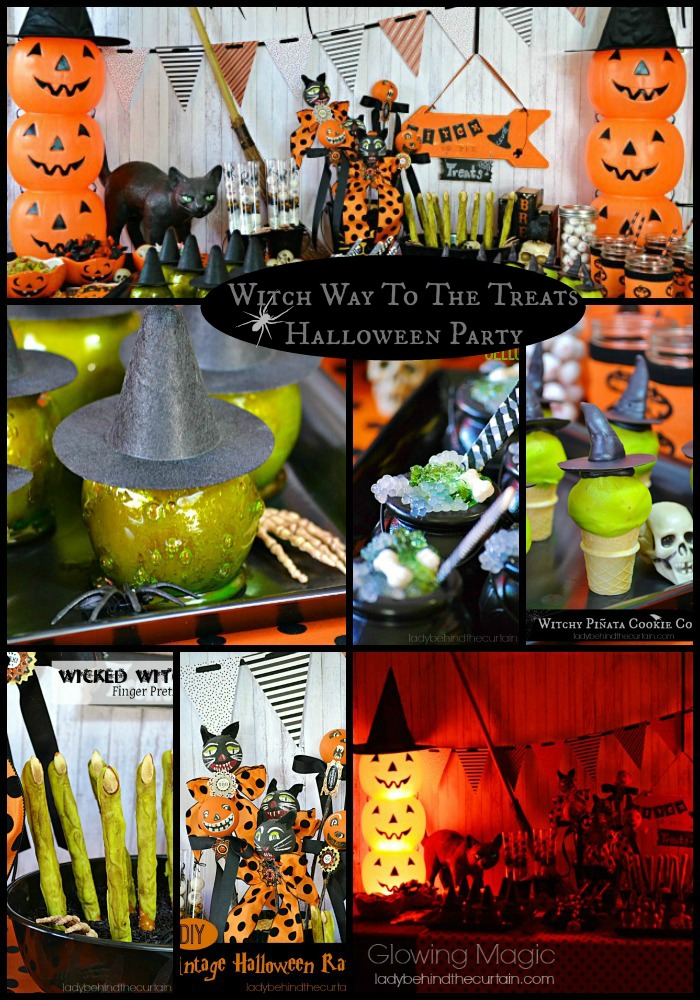 The stacked jack-o-lanterns not only add height but have a fun surprise too!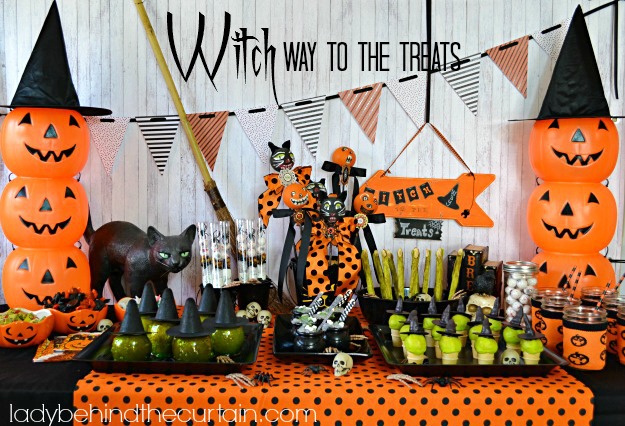 I think the first time I was a witch for Halloween was when I was in 4th or 5th grade.  Of course back then being a witch meant you wore a cape and a plastic mask with an elastic band.  No fancy makeup or hair.
I'm pretty sure this is the mask!  Vintage 60's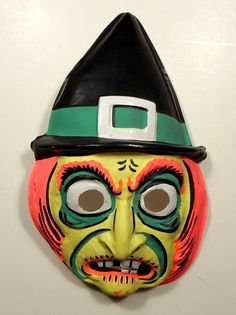 There are so many fun elements to this table.
You know I can't design a party table without some sort of banner.  This time I made a simple banner using black and orange scrap booking paper.  I strung up the banner with black ribbon.  If you look really close you can see a witches broom hanging in the background.
What better way to point everyone to the treats than with a fun sign!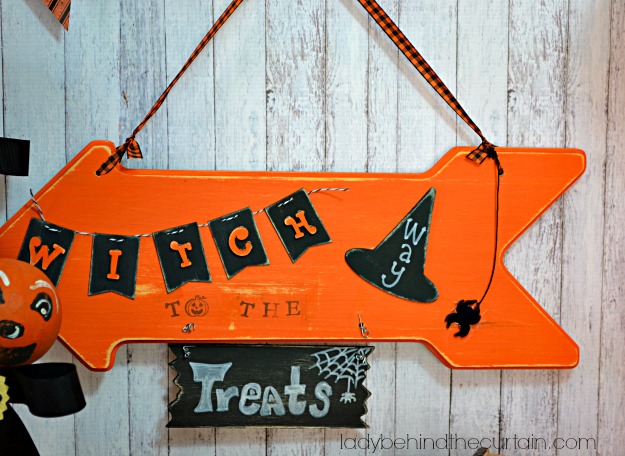 For the table I used a black bed sheet I found on clearance and purchased 1 yard of orange and black fabric to create a layer of color.
On each side of the table I stacked 3 Jack-o-lantern's and placed child size witch hats on top.  To create a fun effect I tossed some glow sticks inside of each Jack-o-lantern.  The Jack-o-lantern's are inexpensive.  Buy extra to greet your guests at the front door.
The scary cat I found at the Spirit Halloween Store is the bomb!  It's made from rubber.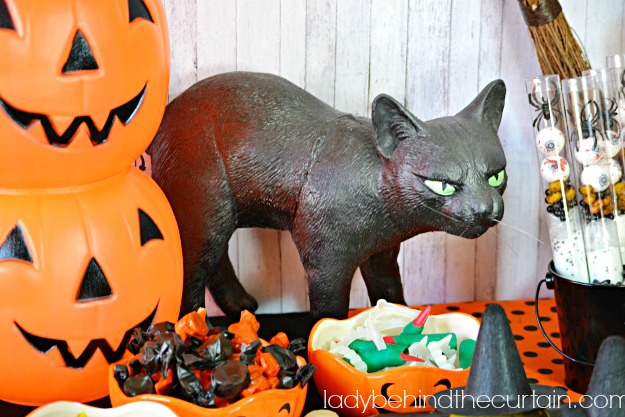 I added a little goodie station complete with retro vampire teeth and green rubber witch fingers.
Sock cozies are my favorite!  I purchased Halloween print socks in the dollar section at Target.  HERE is how I make my sock cozies.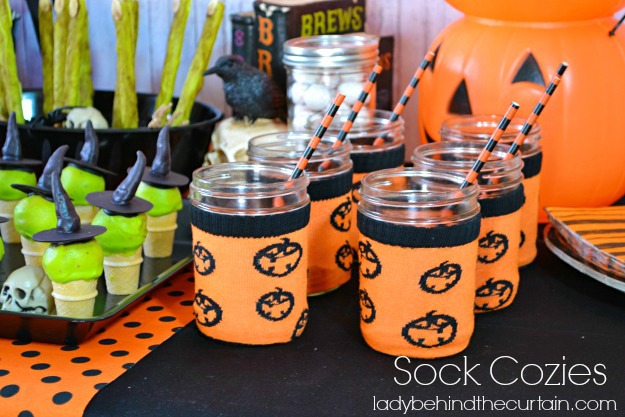 GLOWING MAGIC!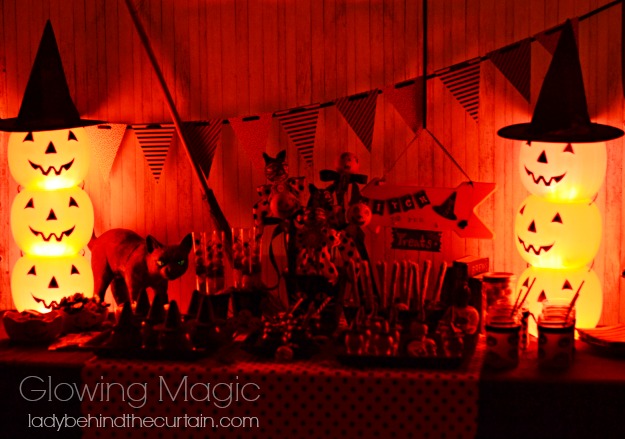 Let's talk party favor!
A tube filled with creepy witch parts.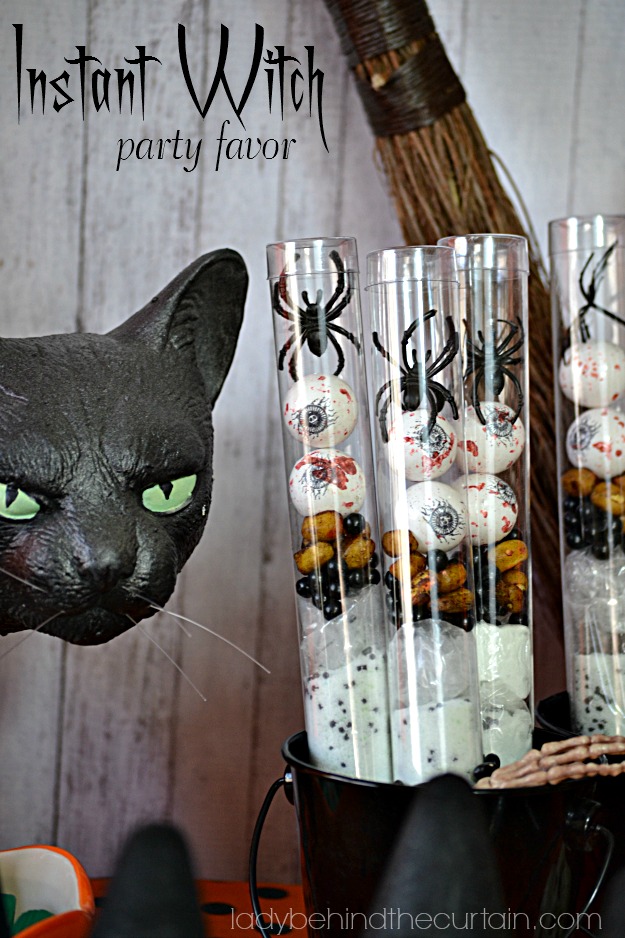 PLUS…
Following right along with the creepiness of vintage but completely COOL!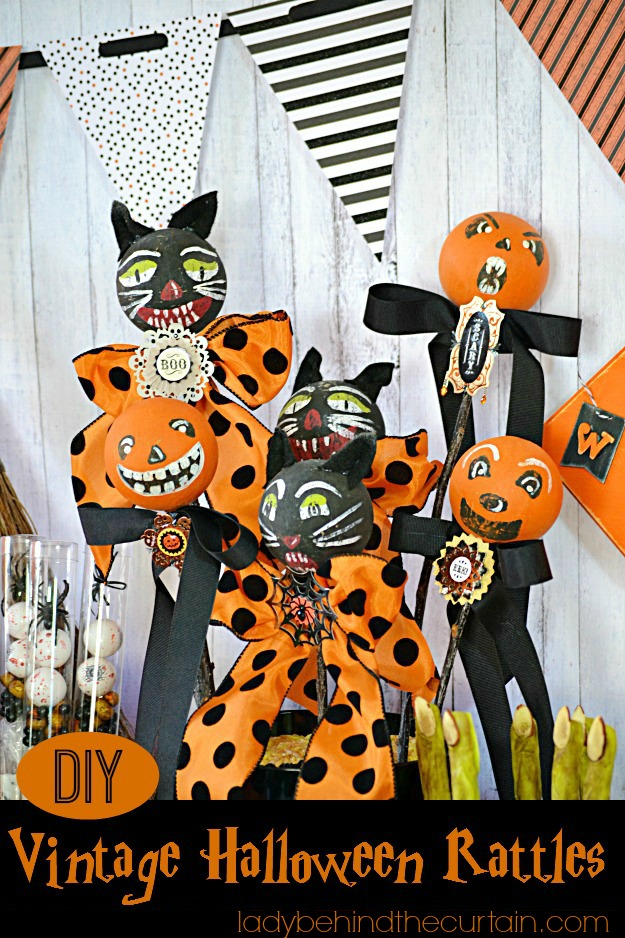 TREATS!
These are so tasty and supper easy to make!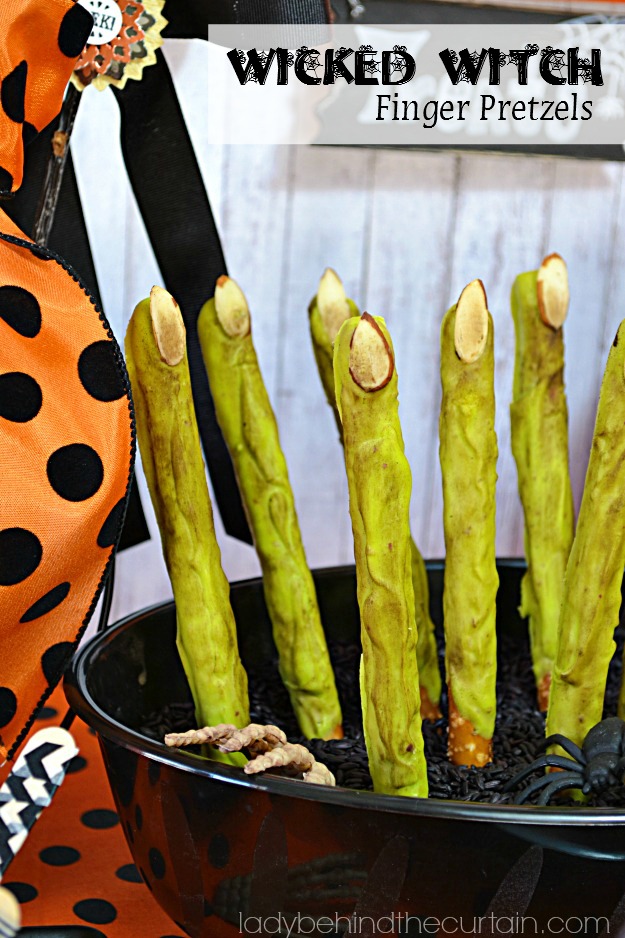 Made to look like a witch on the outside but sweet on the inside with a hidden surprise!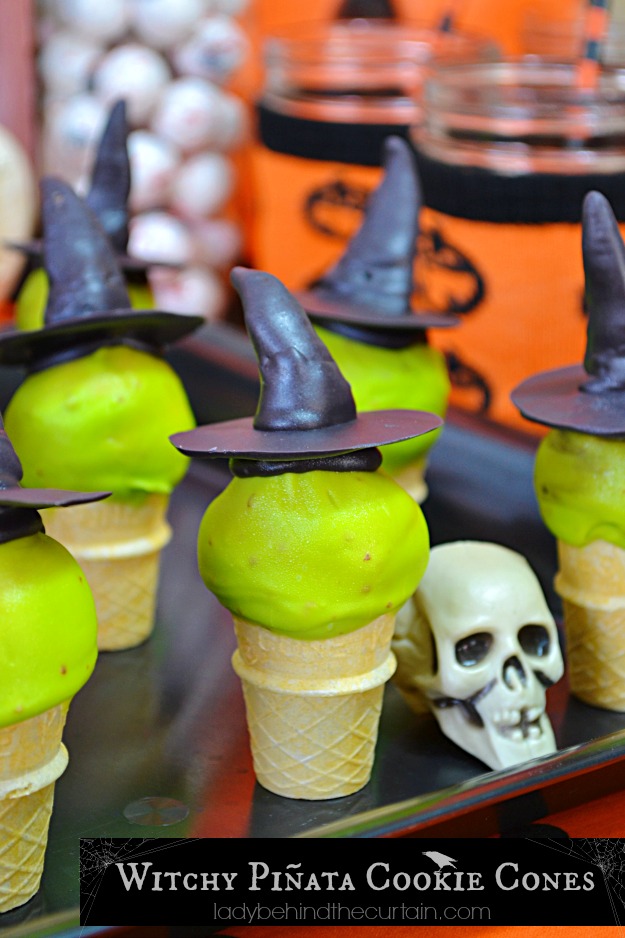 Filled with delicious apple jello, topped with creepy tapioca pearls and bone shaped candies.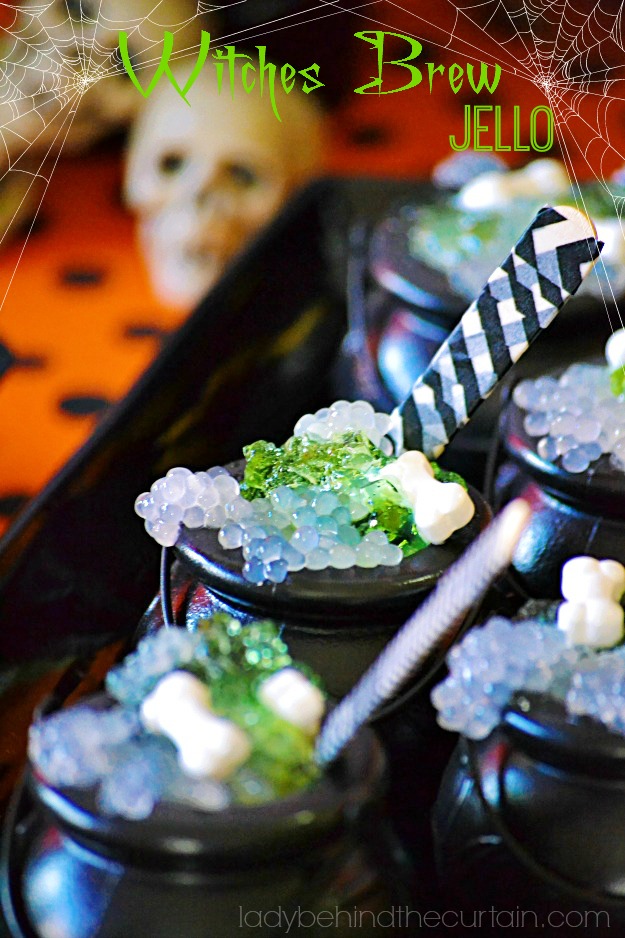 It's not a Halloween party until you bring out the candy apples.