Instant Witch Halloween Party Favor
What makes Halloween awesome (besides tons of candy) is how gross and creepy you can make your food.  Like this Instant Witch Halloween Party Favor made with disgusting witch body parts.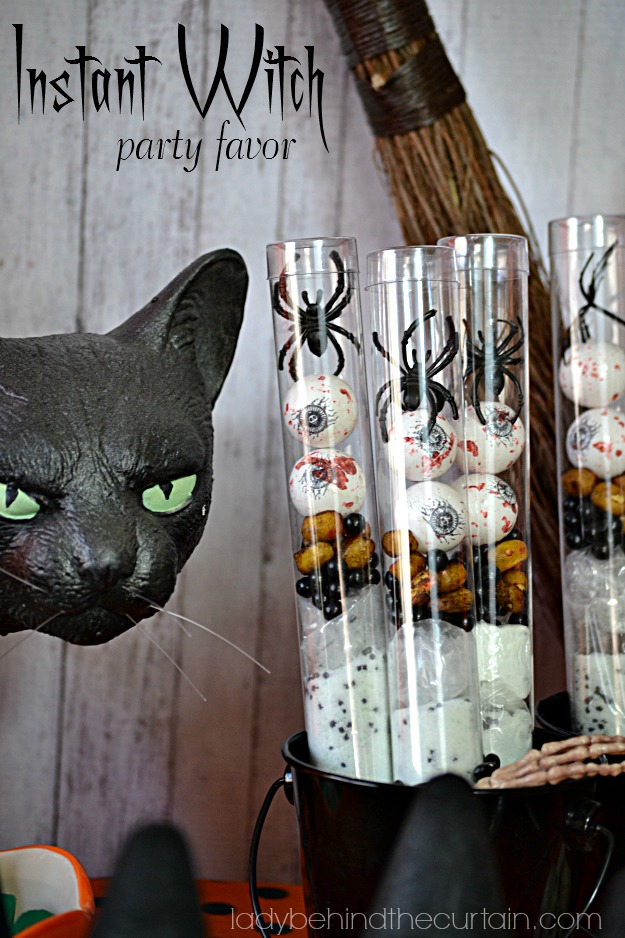 Your kids will be grossed out and happy at the same time, becasue all the witch body parts are edible.  🙂
First, there is the green witches skin with black disgusting chin hair.  Then they will feast on rotten teeth and the ever so popular ear wax.  Let's not forget the chewy bloodshot eyeballs!  Now doesn't that sound tasty?  Of course it does hehehehehe……. 😉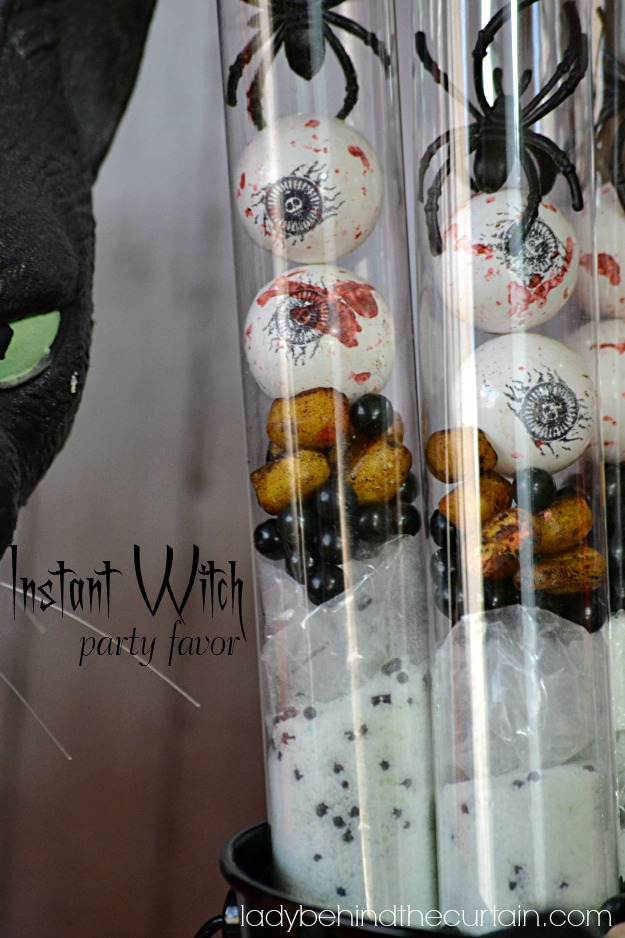 Instant Witch Party Favor(makes 11)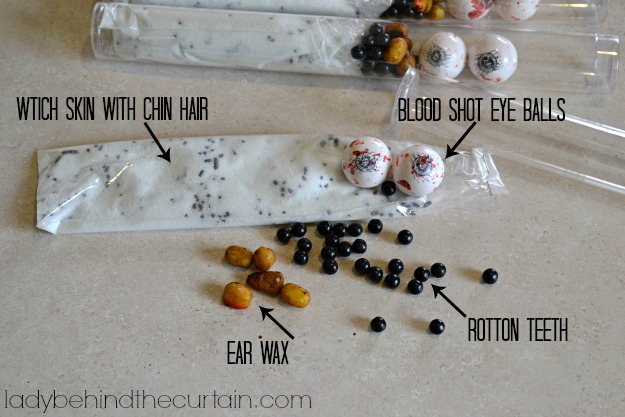 Supplies
5 candy corn (per tube container)
1 teaspoon brown gel food coloring
disposable gloves
wax paper
1 (19.5 ounce) container of green apple Kool-Aid (with sugar)
3 tablespoons black sprinkles (jimmies)
11 pretzel gift bags
25 SweetWorks black pearls (per tube container)
2 SweetWorks spooky eyes gumballs (per tube container)
11 spider rings (optional)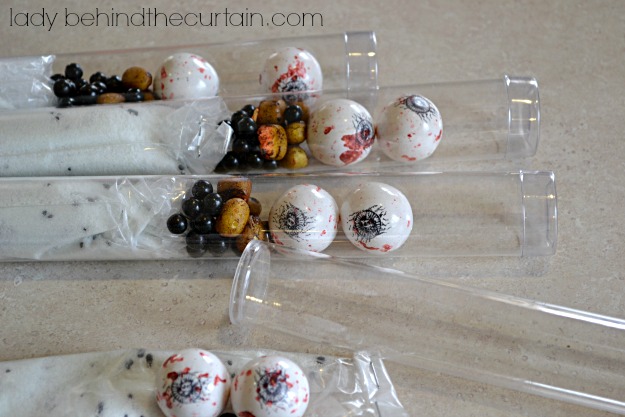 Directions
Cut yellow ends off of the candy corn.  Add some of the brown food coloring to a paper towel (wear your gloves) roll a few of the candy corn ends in the food coloring.  Lay on a piece of wax paper to dry ( I dried mine overnight).
Pour Kool-Aid in a medium bowl, stir in the black sprinkles.  Slip the pretzel bag into the plastic candy tube; leave enough of the bag out to fit around a small funnel.  Pour in 3 tablespoons of powder mixture.  Pull out enough of the bag to fold down twice and staple.  Slip back down to the bottom of the tube.
Add the black pearls, dyed yellow candy corn ends and spooky eyes gumballs.
Top with a spider ring
NOTE:  I tried to find green pixie sticks but I don't think they make them anymore.  The green apple Kool-Aid is delicious!  Just like a pixie stick!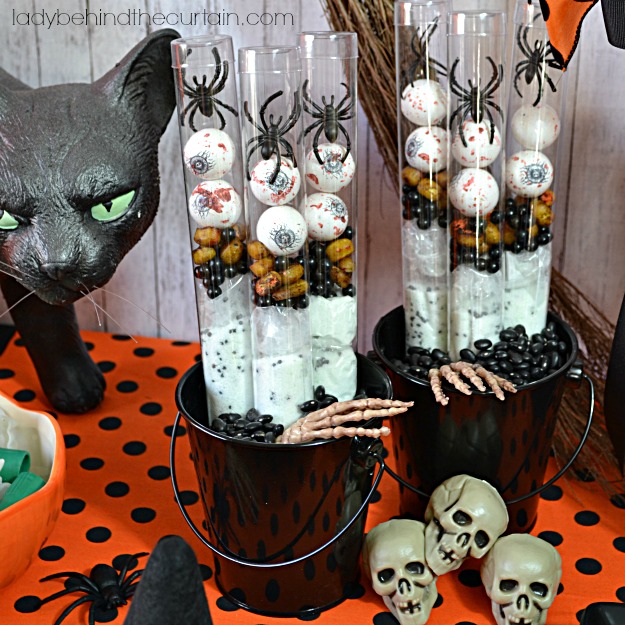 WITCH WAY TO THE TREATS HALLOWEEN PARTY!