These Easter Egg Grab Bags are just another fun activity to add to your kid's Easter table and make a great party favor.  Filled with small Easter themed toys I purchased from Oriental Trading.  I love the variety of toys you get with this package.  The assortment offers a wide age range of toys.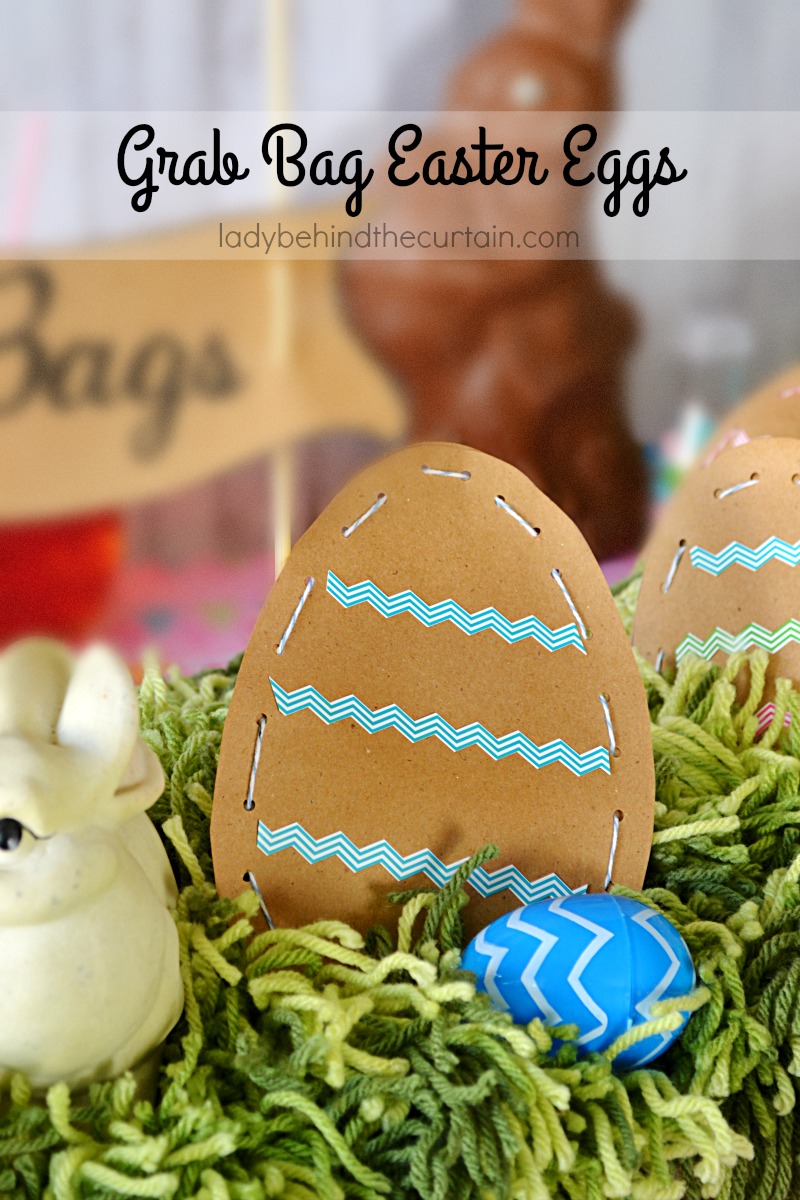 To add even more fun I displayed the Easter Egg Grab Bags in a centerpiece with yarn made to look like grass.  HERE is how I made the grass.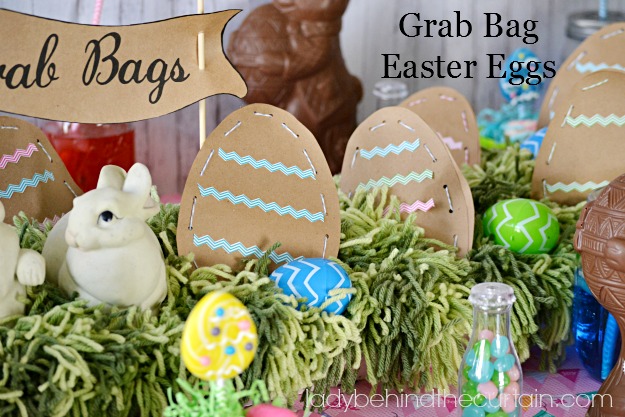 Easter Egg Grab Bag
Supplies
brown shipping paper
small hole punch
string
needle
stickers to decorate eggs
little Easter Toys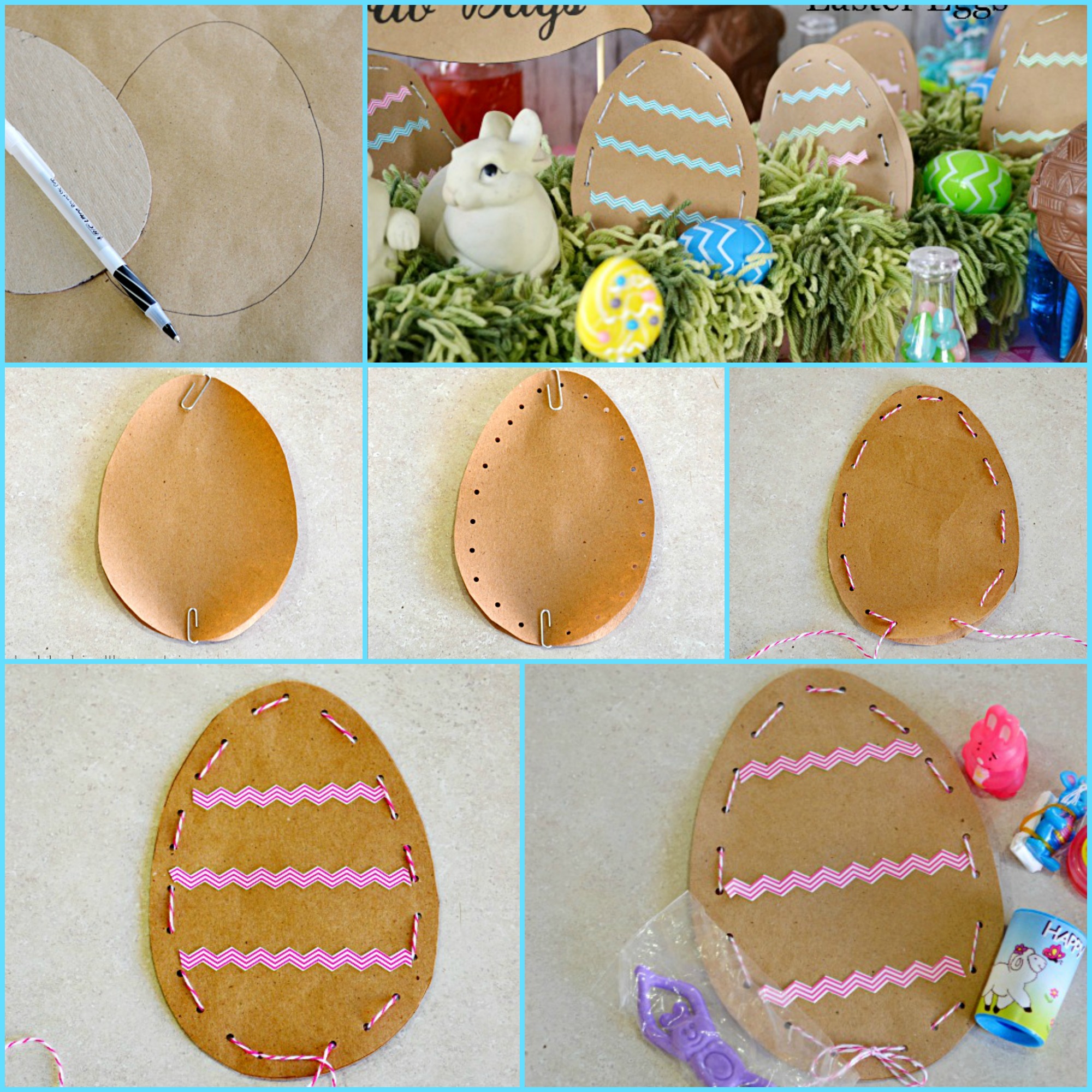 Directions
HERE is the egg template.  Print the template and trace on a hard surface.  I used the back of a notepad.  I save the backs of my used up note pads just for this purpose.  Cut out the egg.  To save time fold shipping paper so you have two layers.  Trace the egg on one layer and cut through both layers of paper.
Holding two cut out eggs together, punch holes around the egg.  NOTE: this step is optional you may choose to just punch a hole using the threaded needle.  Weave the thread in an in and out motion to close the egg.  Starting and ending at the bottom.  Place a MINI EASTER TOY inside and tie closed.  Decorate with stickers.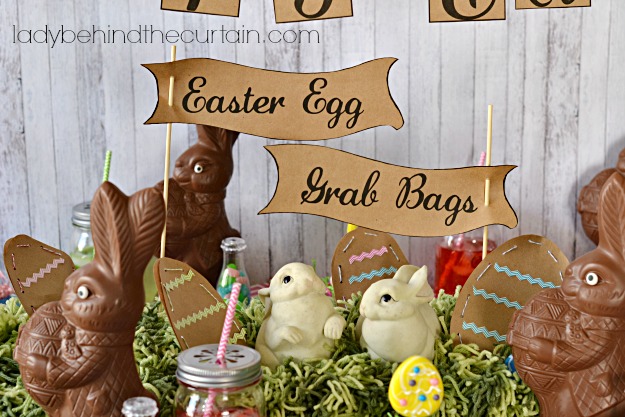 Click the templates below to print out the 2 piece EASTER EGG GRAB BAGS sign.
EASTER EGG GRAB BAGS SIGN TEMPLATE 1
EASTER EGG GRAB BAGS SIGN TEMPLATE 2
Find more fun at my…