MAKING GRASS FROM YARN | Once you have made the grass it can be used for many centerpieces through out the year. Let me show you how easy it is to make what will become your favorite way to decorate for Spring and Summer!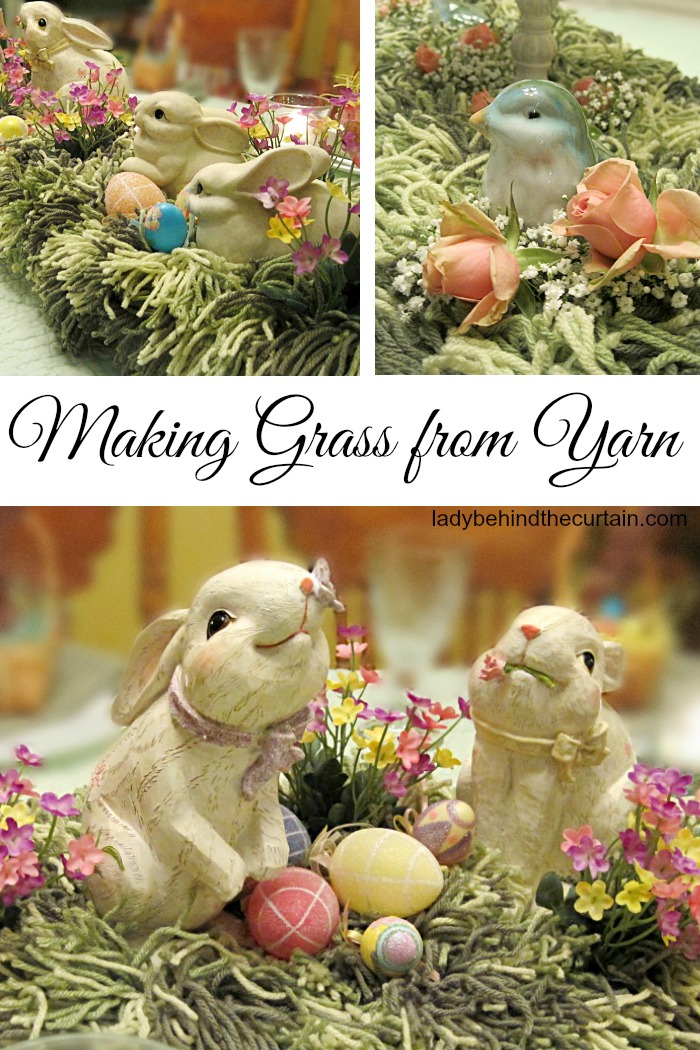 I used the grass as a centerpiece for Easter.  You can also use it for a garden theme party or a kite theme party.
The amount of yarn totally depends on how big your container is and how thick you want the grass to be.  My container is 4 feet long.
Here's how I made the grass.
First I chose 3 different colors of green yarn.  Then I found an object that was sturdy enough to take all the wrapping I needed to do and close to the right size (6-in.).  I wrapped each color around 25 times.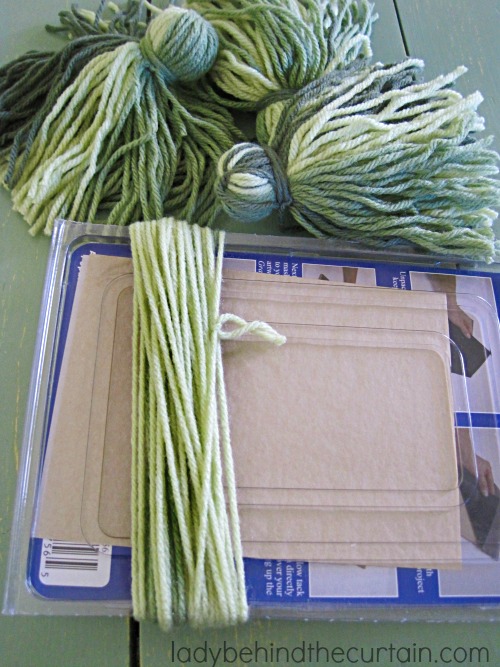 I cut the ends, found the center, laid the bundle of yarn on the center of a 29-in. piece of yarn.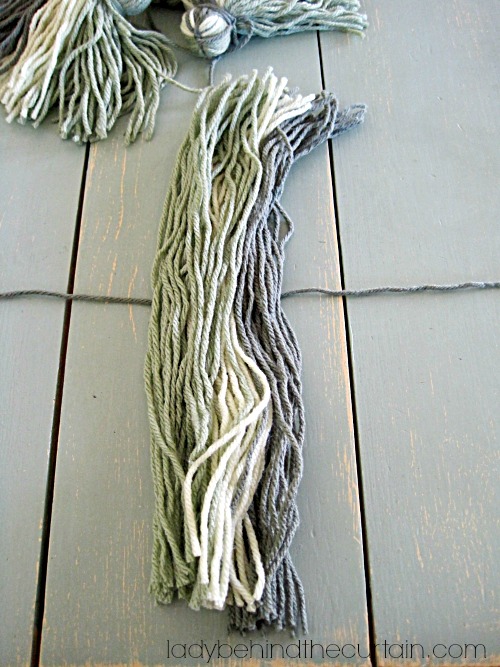 Then I tied the piece of yarn around the bundle pulled it tight and made a knot.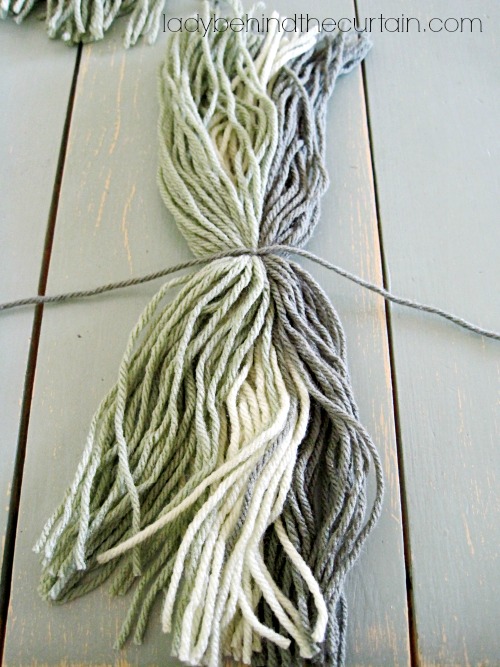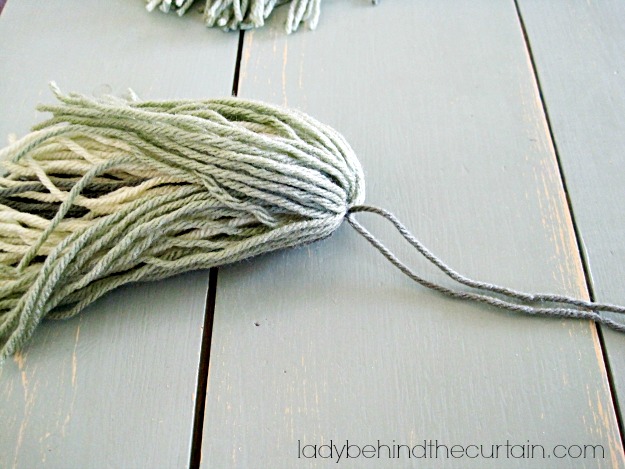 Pull all the yarn together, wrapped one piece of the yarn around the base one way and the other piece the other way and tied them together in a knot.
After all that I trimmed the ends about 1 – 2 inches to make the bottom even.  The length depends on what you are putting your grass into and how long you want it to be.  I like the way it hangs over so I made it long.
Then I measured out where I wanted the grass to go, made lines and hot glued the bundles to the tray.