Easy Homemade Spaghetti Sauce
Easy Homemade Spaghetti Sauce | A sauce that is flavorful, and perfect on pasta, in a casserole or lasagna.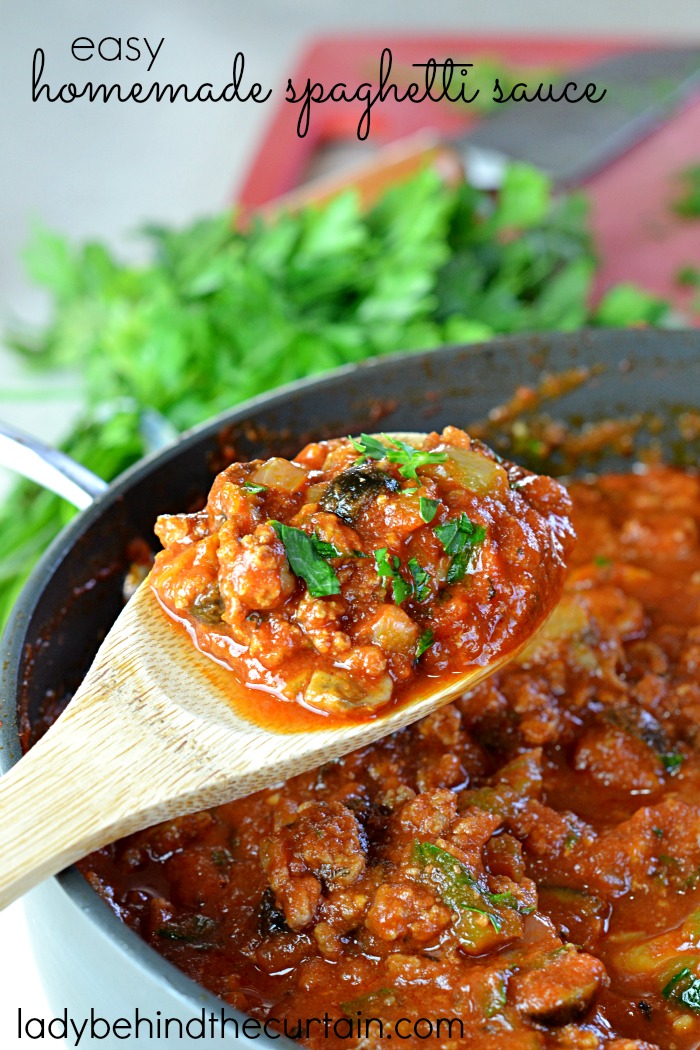 This recipe makes a big batch of sauce so you can have some for dinner tonight and store some in the freezer for another time.  I've been making this recipe for many many years and finally decided to write down the ingredients.  Do you have recipes like that?  You know the ones you've been making forever that you don't have a written recipe for?  In my opinion that is the best kind of recipe.  Like those nights when I go through the pantry and make dinner from what I have.  Do you do that?  I think it's fun and it really gets my creative juices going.  Enjoy my families favorite Spaghetti Sauce recipe!  ♥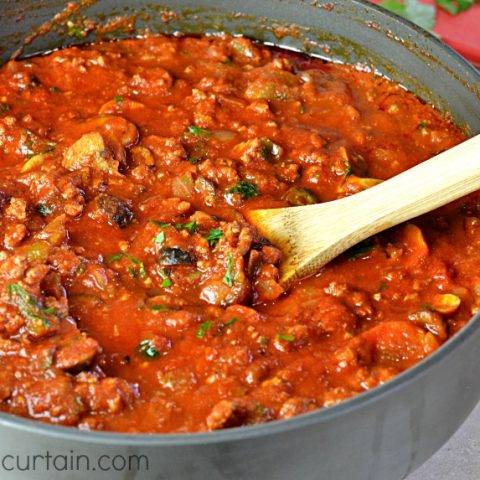 Easy Homemade Spaghetti Sauce
Yield:
Makes 8 to 9 cups of sauce
Cook Time:
1 hour
30 minutes
Ingredients
2 pounds 90% ground beef
1 teaspoon salt
1/2 teaspoon black pepper
2 cups white onion, chopped (about 1 large)
1 1/3 cups green bell pepper, chopped (about 1 medium)
1 (8 ounce) package white mushrooms, sliced
3 garlic cloves, minced
1 teaspoons salt
3/4 cup tomato paste
3 (15 ounce) cans tomato sauce
2 bay leaves
1 teaspoon dried basil
1 teaspoon dried oregano
1 (3.8 ounce can black olives, sliced
1/4 cup fresh parsley, chopped
Instructions
In a large pot brown ground beef; (until all pink is gone) sprinkle with 1 teaspoon of salt and 1/2 teaspoon of black pepper.
Add the mushrooms, green bell pepper, mushrooms, garlic and another teaspoon of salt.
Cook until vegetables are tender.
Add tomato paste, tomato sauce, bay leaves, basil and oregano.
Stir until combined; simmer 1 hour on low.
Stir in olives and parsley.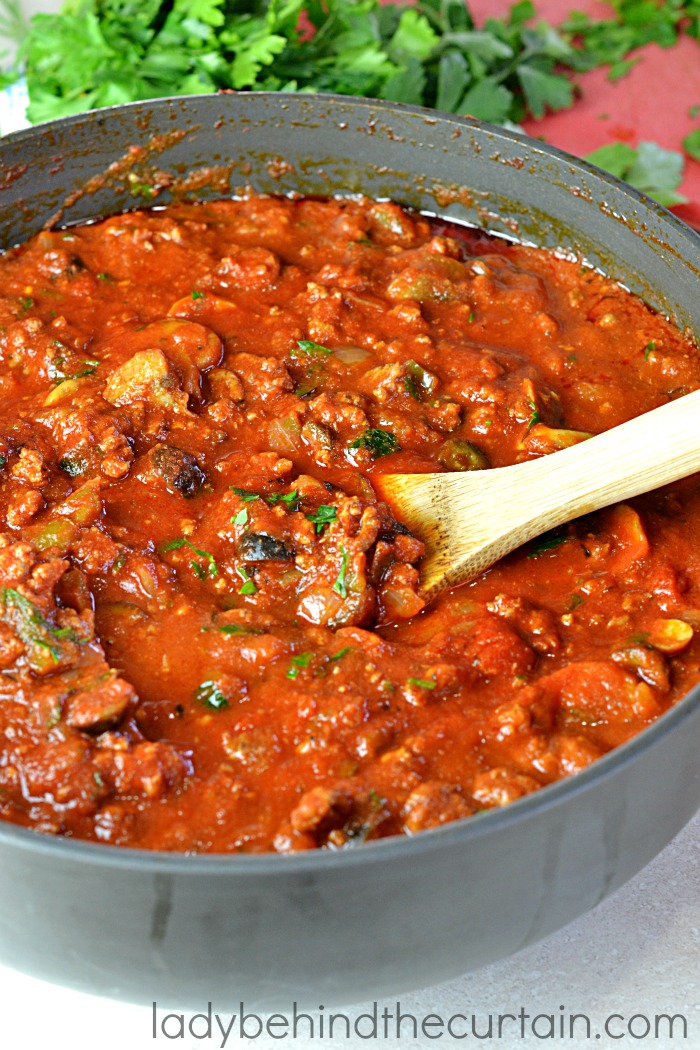 MORE SAUCE RECIPES
ROASTED PEPPER CHICKEN SAUCE  2. SEMI HOMEMADE ENCHILADA SAUCE  3. CRANBERRY PEAR SAUCE