Roasted Pepper Chicken Sauce
This Roasted Pepper Chicken Sauce is made from my Roasted Mini Sweet Pepper Sauce Concentrate.  Full of fresh sweet pepper flavor.  Serve as a dipping sauce for chicken tenders or add on top of a grilled chicken breast.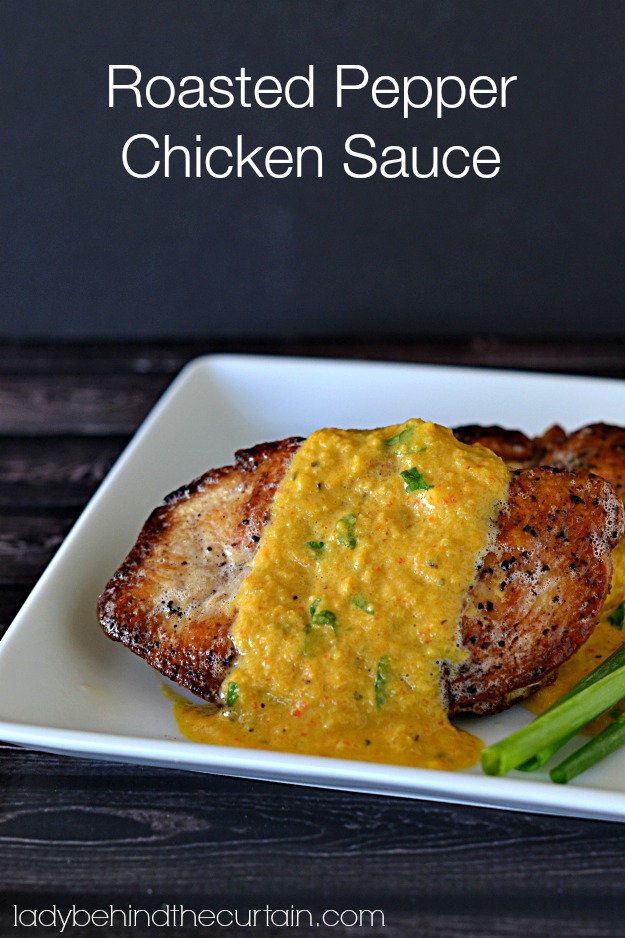 Leftover chicken can be VERY dry.  This Roasted Pepper Chicken Sauce is also awesome for leftovers.  Add leftover chicken to a glass pan, pour sauce over cold chicken, cover with foil and bake at 350 degrees until chicken is heated through.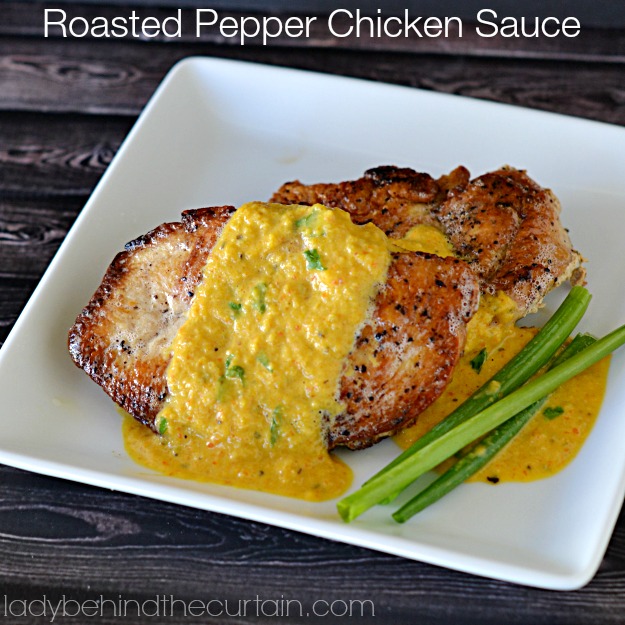 Create your own Recipe Box and save your favorite Lady Behind The Curtain recipes.  Make a Meal Plan with your favorite recipes and ZipList will automatically add the ingredients to a Shopping List.