Semi Homemade Enchilada Sauce
With the layers of different chili powders you would never know this Semi Homemade Enchilada Sauce had a little help from canned enchilada sauce.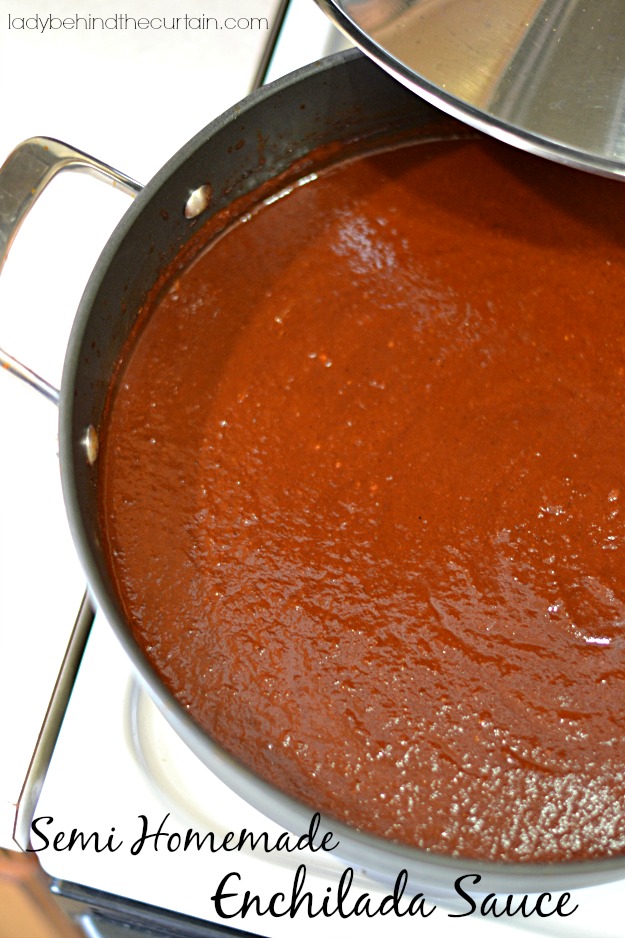 For a last minute dinner, make a BIG batch and freeze!
When I make my Mexican rice I keep it real simple with a little garlic and tomato sauce.  One night I didn't have any tomato sauce.  I used this Semi Homemade Enchilada Sauce instead and was delighted with the depth of flavor the sauce gave my rice.
Complete your dinner by starting off with chips and The Best and Easiest Salsa!
Create your own Recipe Box and save your favorite Lady Behind The Curtain recipes.  Make a Meal Plan with your favorite recipes and ZipList will automatically add the ingredients to a Shopping List.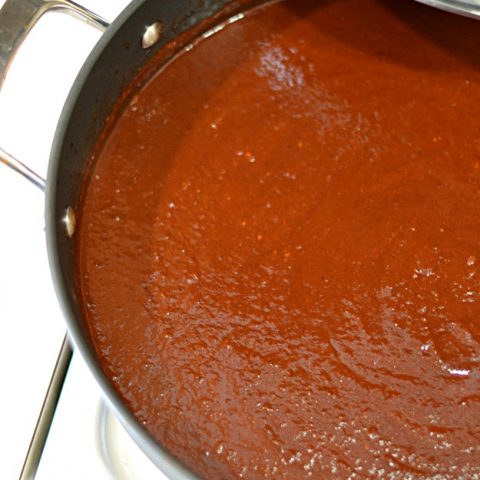 Semi Homemade Enchilada Sauce
Yield:
Approximately 5 Cups
Use for enchiladas, tacos, burritos or Spanish rice.
Ingredients
1 tablespoon vegetable oil
1/2 cup onion, chopped
3 cloves garlic, minced
salt, pinch
1 (14.5 ounce) petite diced tomatoes, undrained
2 tablespoons ground ancho chile pepper
2 tablespoons ground pasilla chile pepper
1/4 teaspoon cayenne pepper
1 (28 ounce) RED enchilada sauce
3/4 cup beef or vegetable broth
1/2 ounce unsweetened chocolate ,chopped
1 tablespoon honey
Instructions
In a large skillet heat oil.
Add onion, garlic and salt; cook stirring for 2 minutes.
Add the tomatoes, ancho pepper, pasilla pepper and cayenne pepper.
Simmer 2 minutes.
Transfer mixture to a food processor or blender.
Cover and process until smooth.
Return mixture to skillet; stir in enchilada sauce, broth, chocolate and honey.
Simmer uncovered about 20 minutes or just until sauce thickens.
Season to taste with salt.
Remove from heat.
Let cool, put a zip top bag into another zip top bag, pour sauce into bag, lay as flat as you can without letting the sauce come out, close and release as much air as possible.
Freeze flat, to save room store in an upright position like a book in your freezer.