Everyone is going crazy for the new Summer Blockbuster Minions Movie so these Easy Minion Pretzels are a must at your next Minion birthday day party (you know you're going to have one).  These Easy Minion Pretzels start with Wilton Icing Decorations. I love that I don't have to try to draw on the Minion's funny faces. Wilton has done all the hard work for me. I found my decorations at Michael's.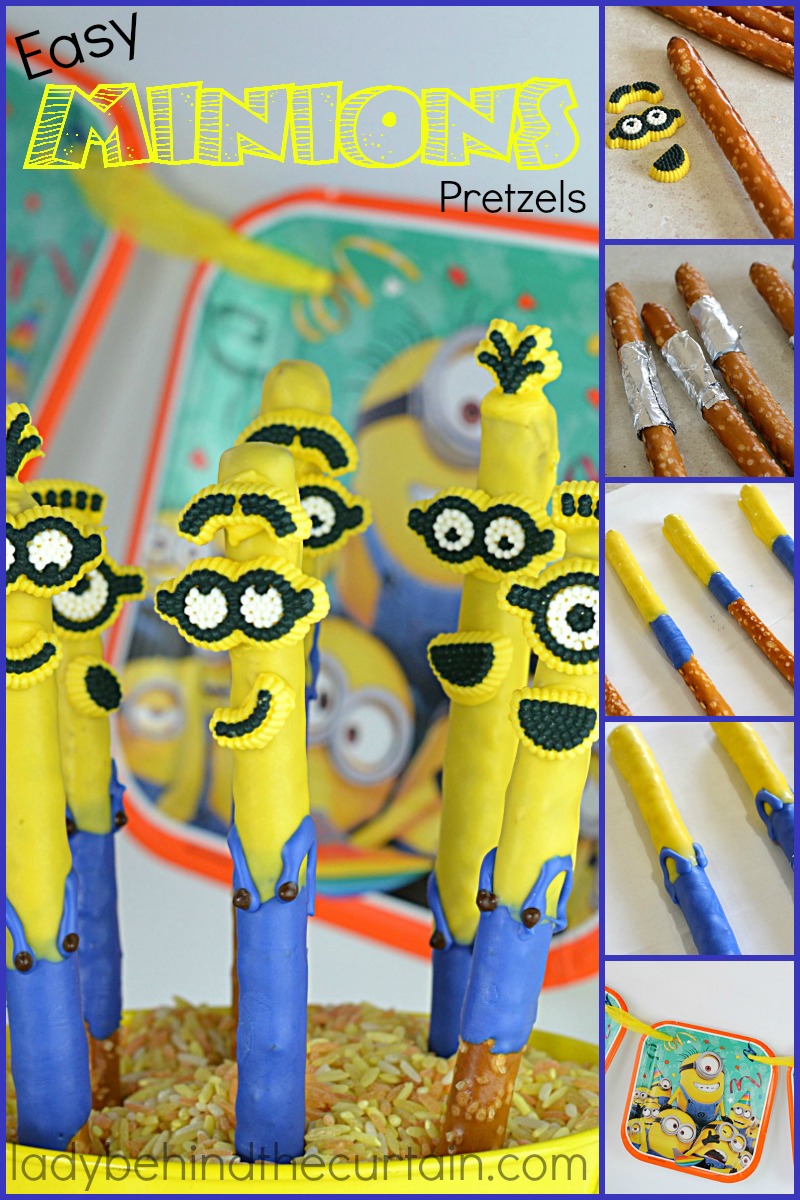 If you are more of a visual person I have a video HOW TO DECORATE PRETZELS.
Wilton Icing Decorations.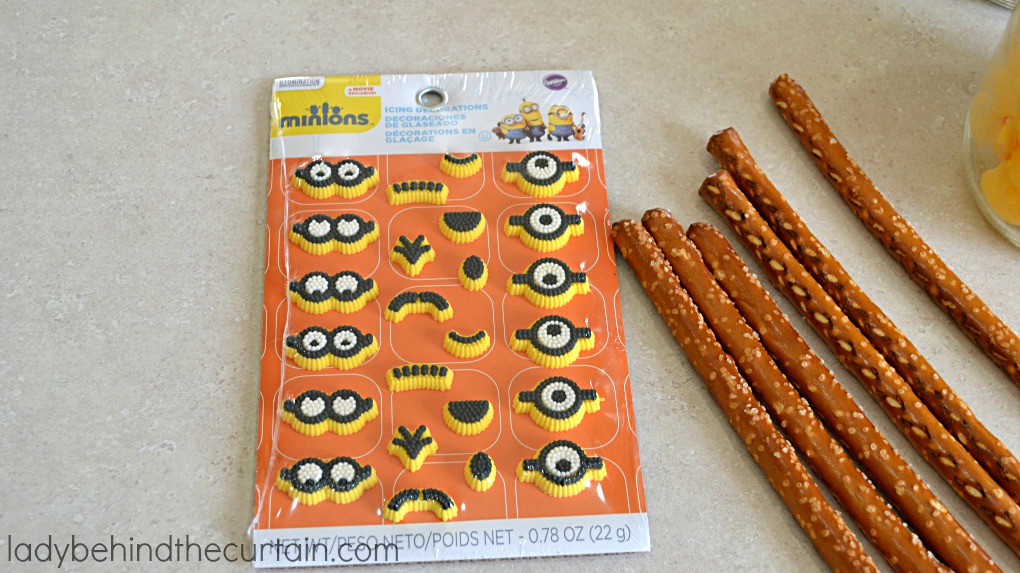 Lay out the decorations where you would like them to go on the pretzels rods.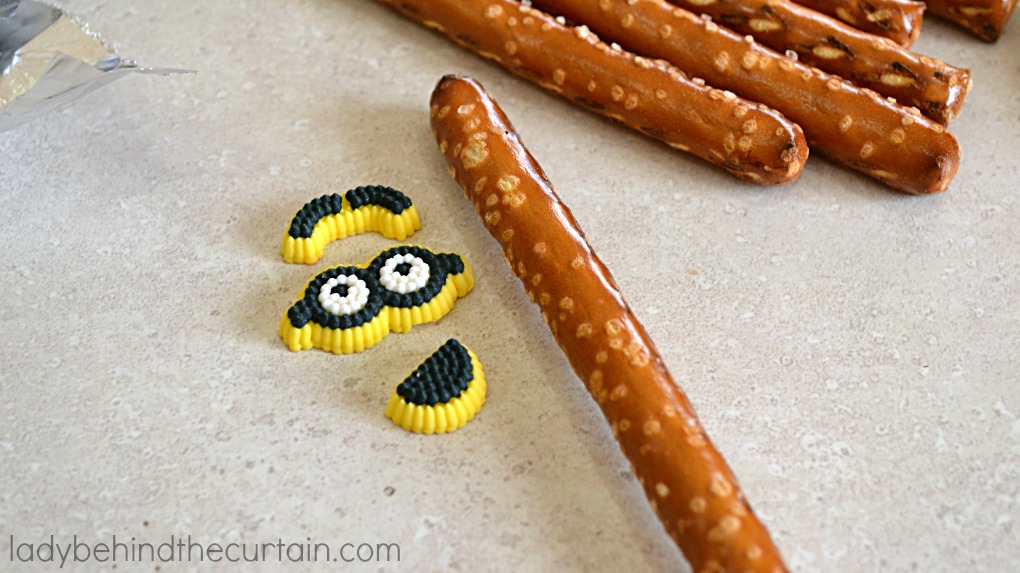 Take a piece of foil and wrap it around the area that will be yellow.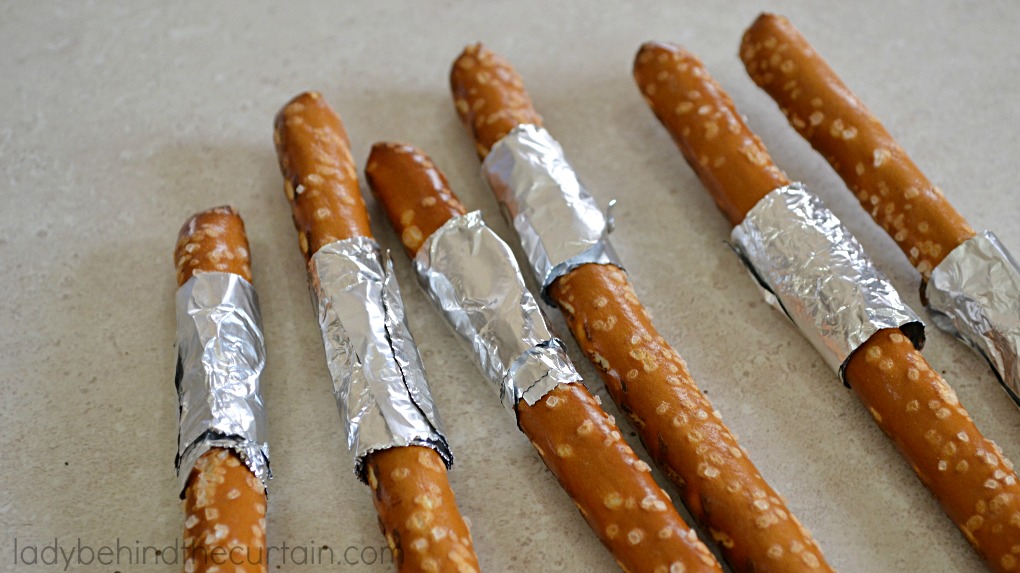 Melt the blue candy melts, spoon blue over the bottom portion of the pretzel.  TIP:  Make sure to leave enough room for your guests to handle the pretzel without having to touch the melted candy.  Tap any excess off and place on a parchment paper lined cookie sheet.  Place in the refrigerator to harden.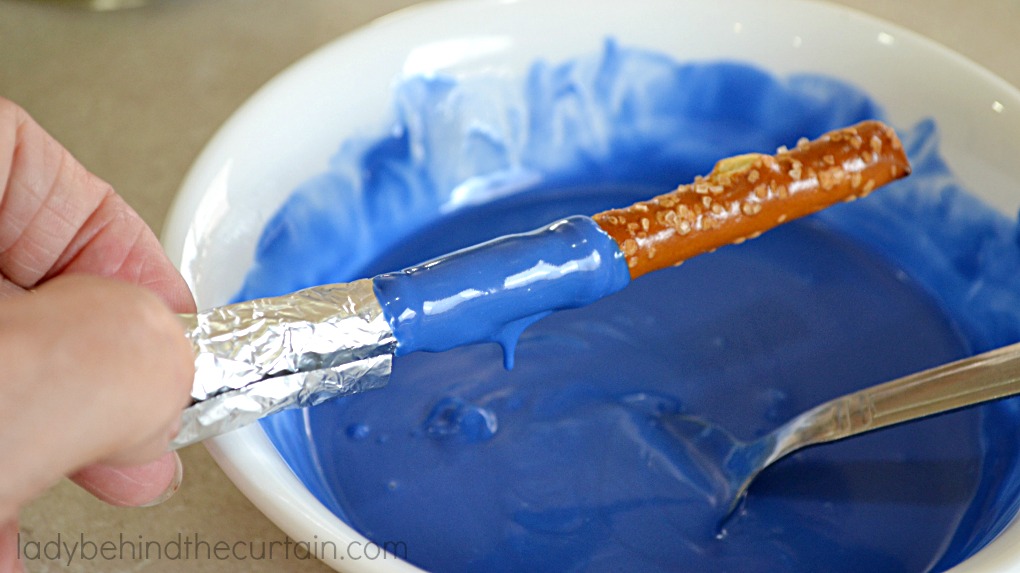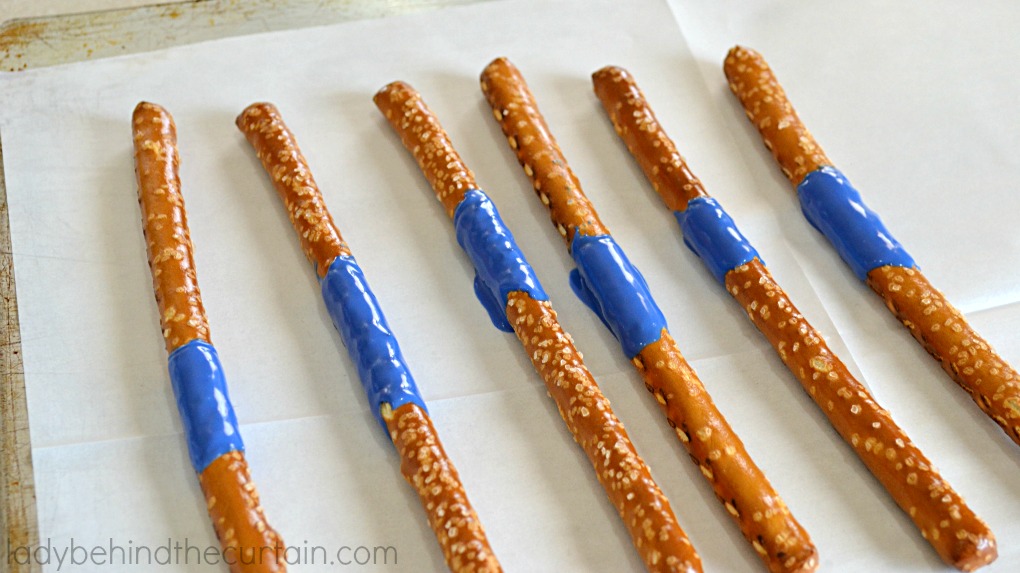 Melt the yellow candy.  I used a jar so I could dip them into the candy.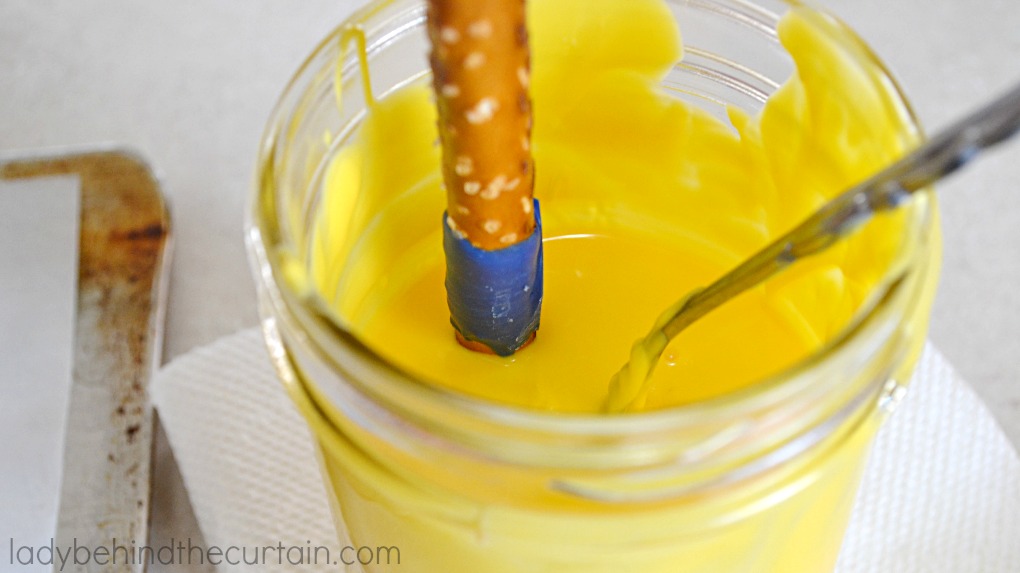 Use a bowl to tap off any excess candy.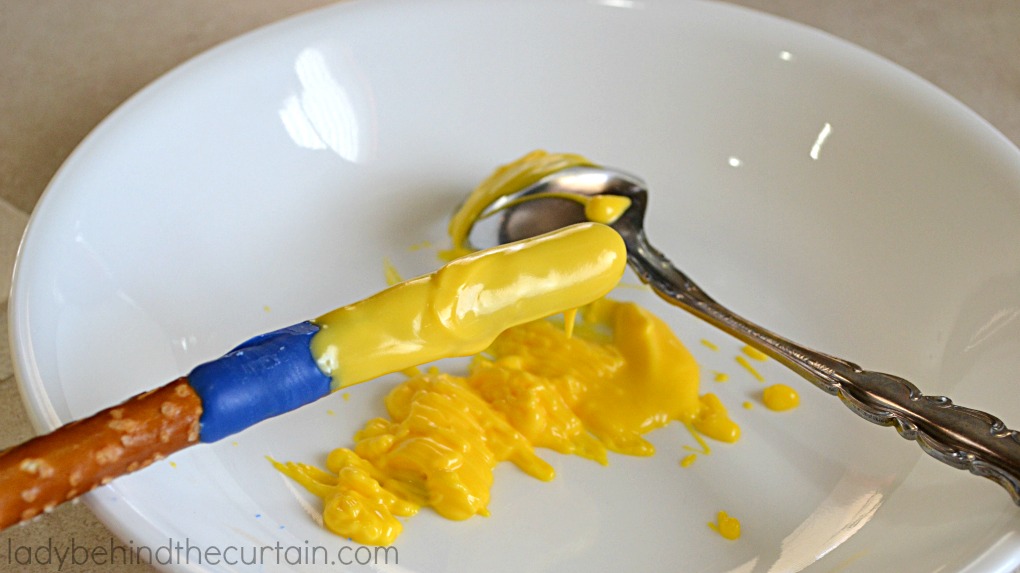 Place on the cookie sheet again and in the refrigerator to harden.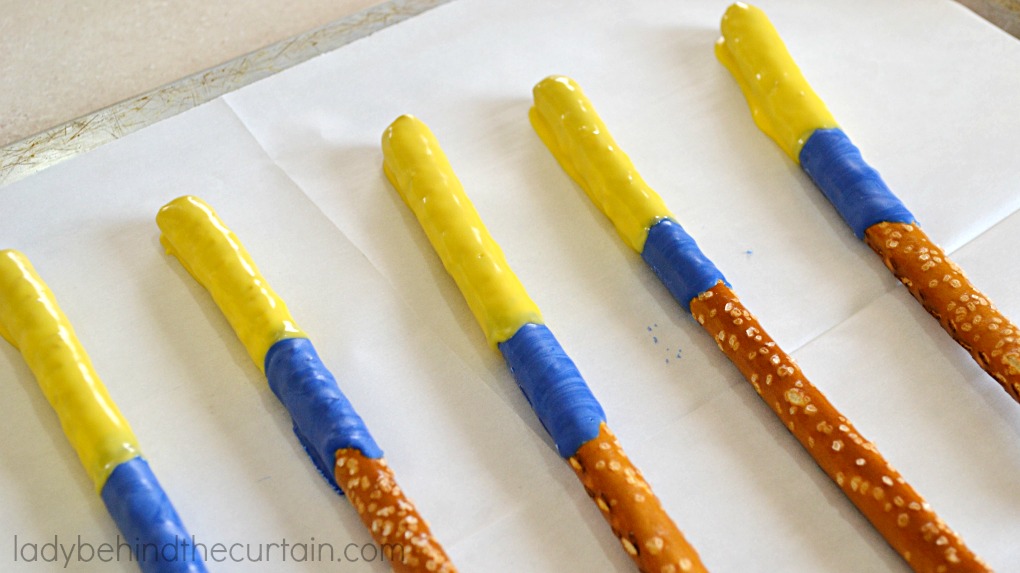 OPTIONAL:  Pour the remaining blue candy into a squeeze bottle and make straps.  Also, melt dark chocolate and place a dot on the pants to look like buttons.  These steps are optional but would be fine left without.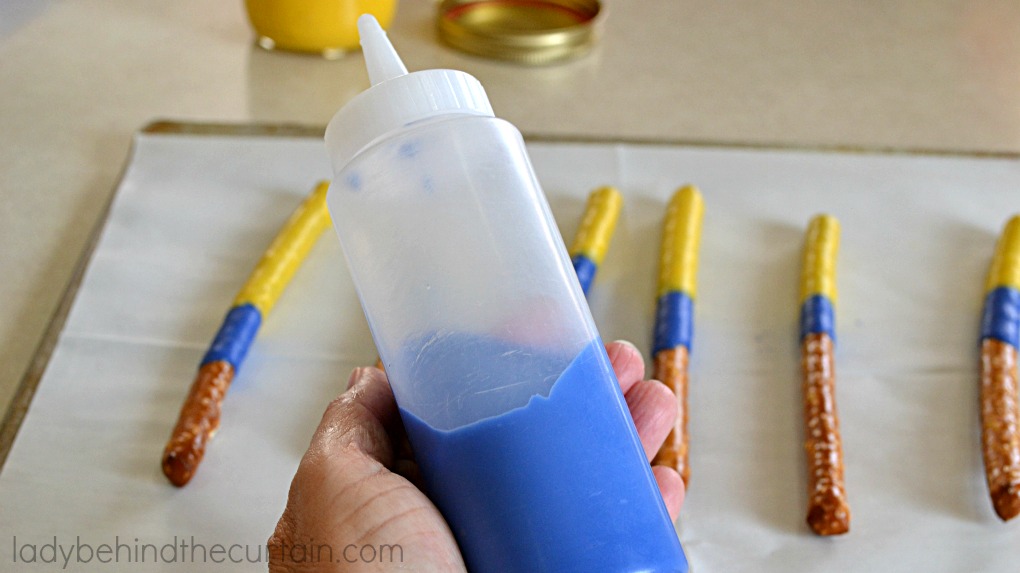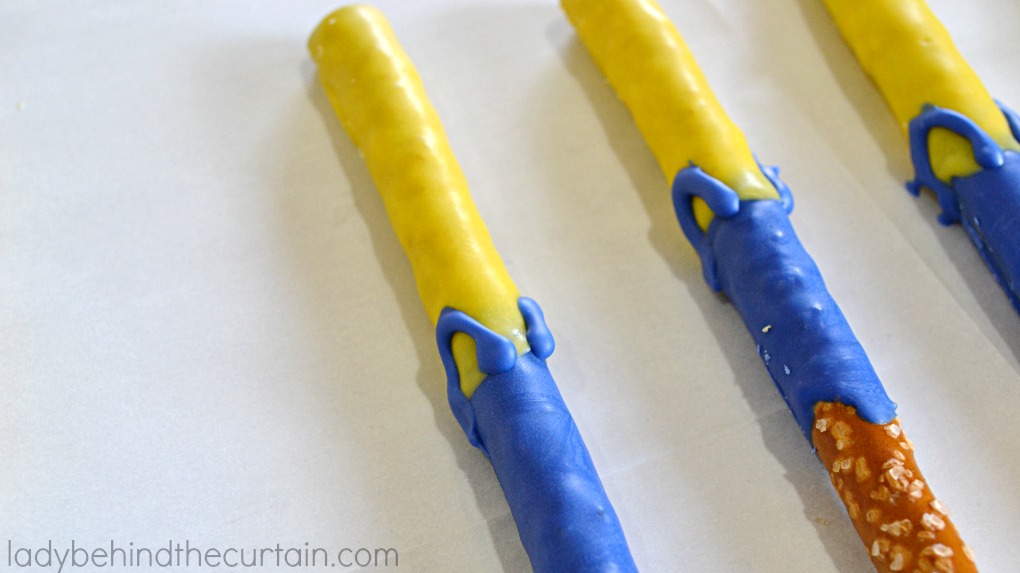 Dip decorations in melted yellow candy and place on pretzels.  ENJOY!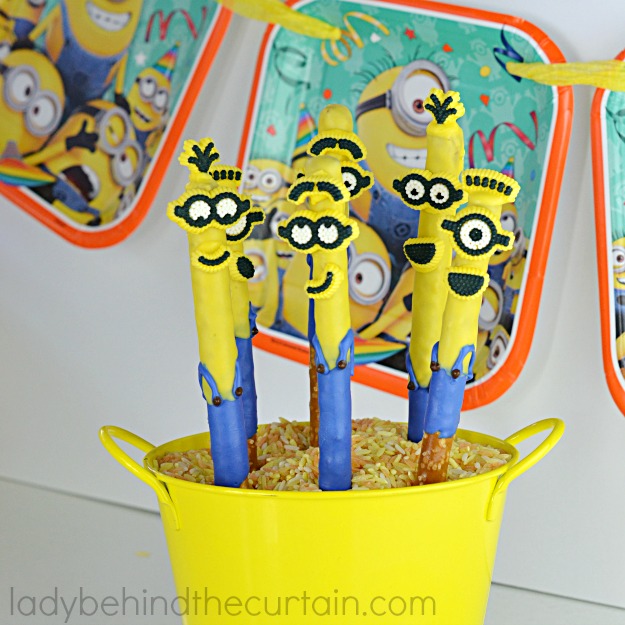 BONUS – EASY MINION BANNER!
For an easy and inexpensive banner idea use paper plates, punch a hole in each corner, use crepe paper, ribbon or string and thread the plates together!