Easy To Make Halloween Bat Gumdrops
Easy To Make Halloween Bat Gumdrops | These Halloween Party favorites are soft black licorice gumdrops.  With lots of black licorice flavor, your guests will go batty over these fun easy to make Halloween bat gumdrops.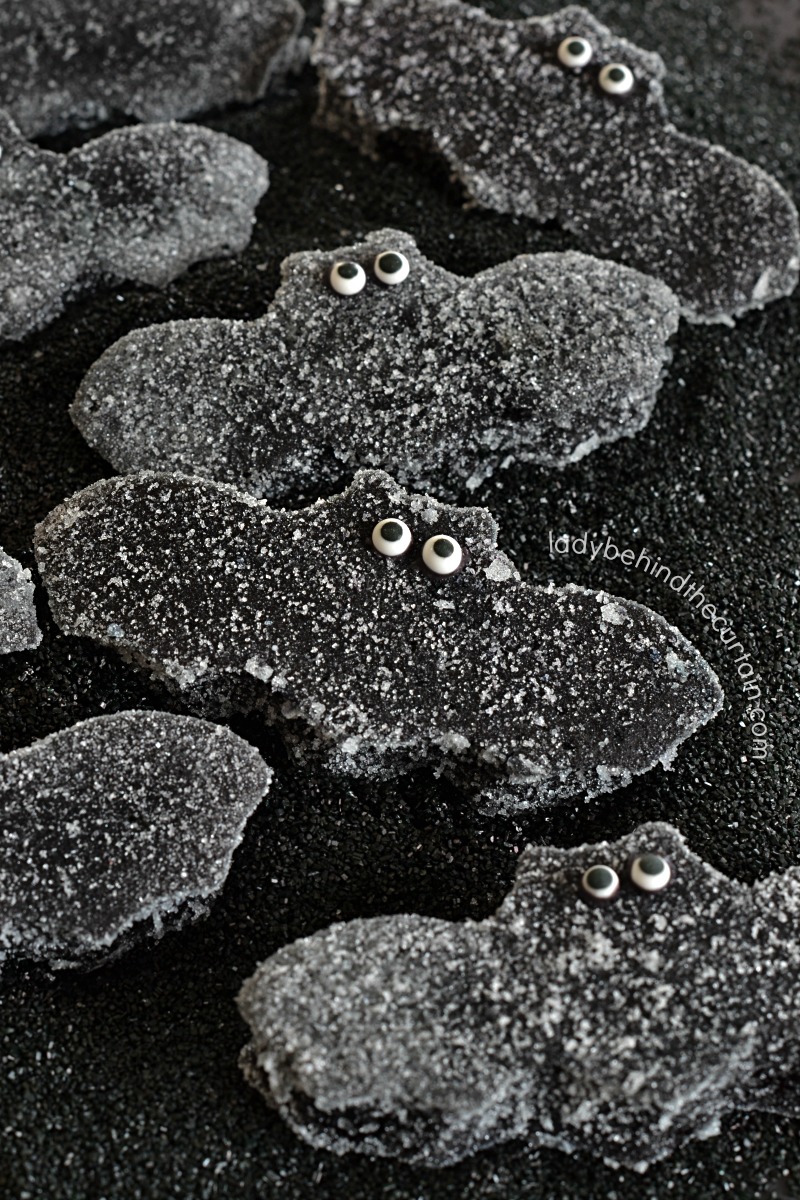 I love black licorice but if you are like most people that make a face when they even think of eating something that is black licorice flavored that's okay it's super easy to change the flavor of these fun easy to make Halloween bat gumdrops.  You can also change up the shape, color and licorice flavor!  Scroll down to see how you can customize these fun treats to fit your party! ↓↓↓↓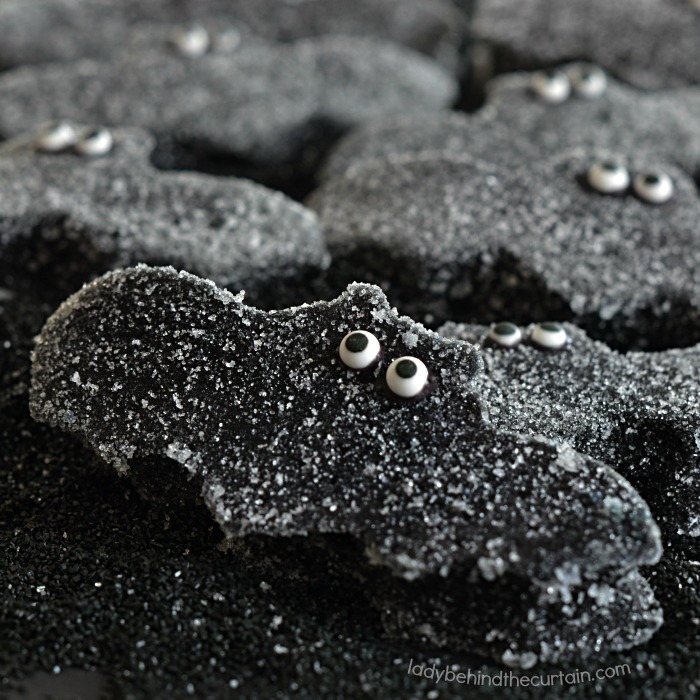 When it comes to serving up a spooky treat these bats fit right in and because a cookie cutter is what you use to make the bat shapes its super easy to switch out the bat cookie cutter for another shape.  In fact all you need is this recipe to create any color, shape and flavor you want!  That means this recipe is good for any holiday or celebration!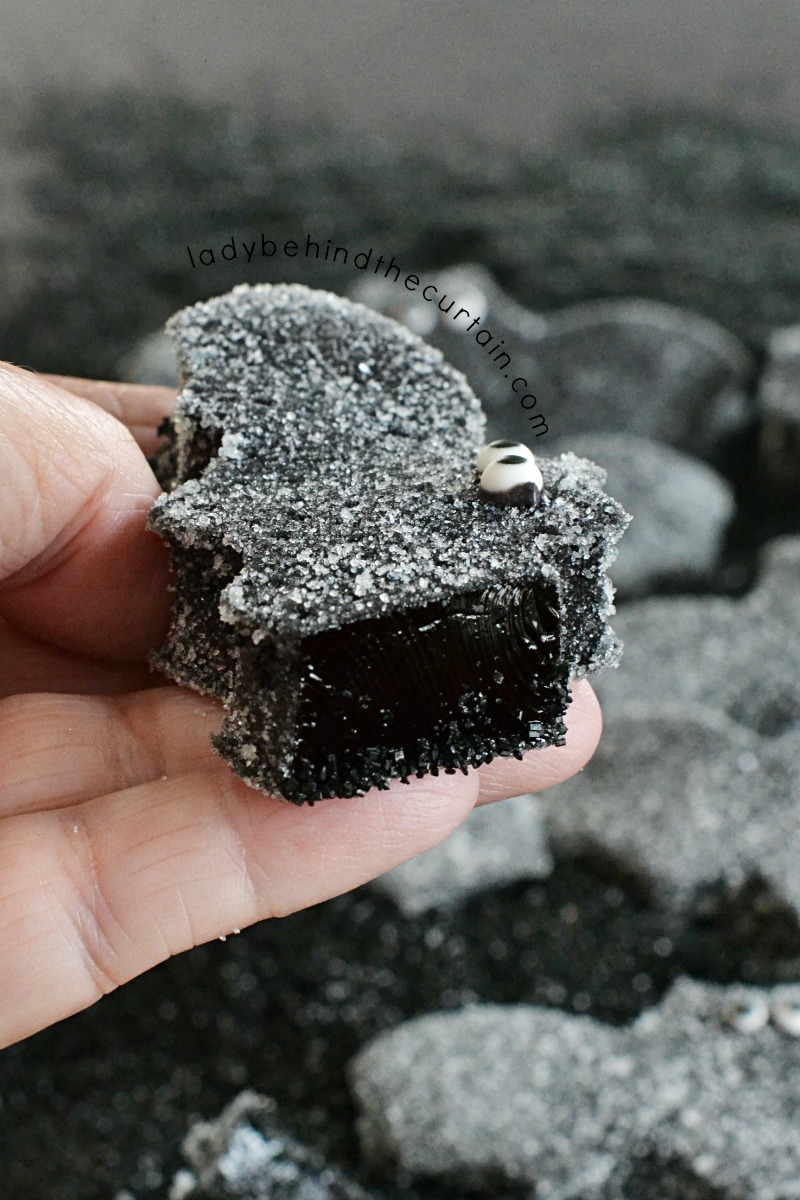 Click here to find the licorice flavor —->>>>LORANN LICORICE FLAVOR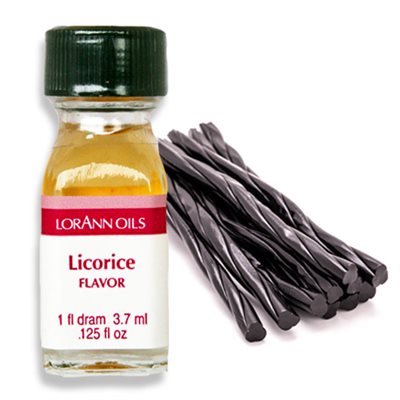 These Easy To Make Halloween Bat Gumdrops also make a fun party favor.  Here are some other fun party favor ideas with a Halloween theme.  HOCUS POCUS PILLOW SLIME, BEWITCHING HALLOWEEN PARTY MARSHMALLOW POPS  and DOLLAR TREE CLASSROOM HALLOWEEN PARTY IN A CAN.  The great thing about homemade gumdrops is that they will stay fresh for days and days.  That's why they're the perfect party treat.  I should of named them no stress gumdrops!  Because putting together a fun party should never be stressful.  It should be fun!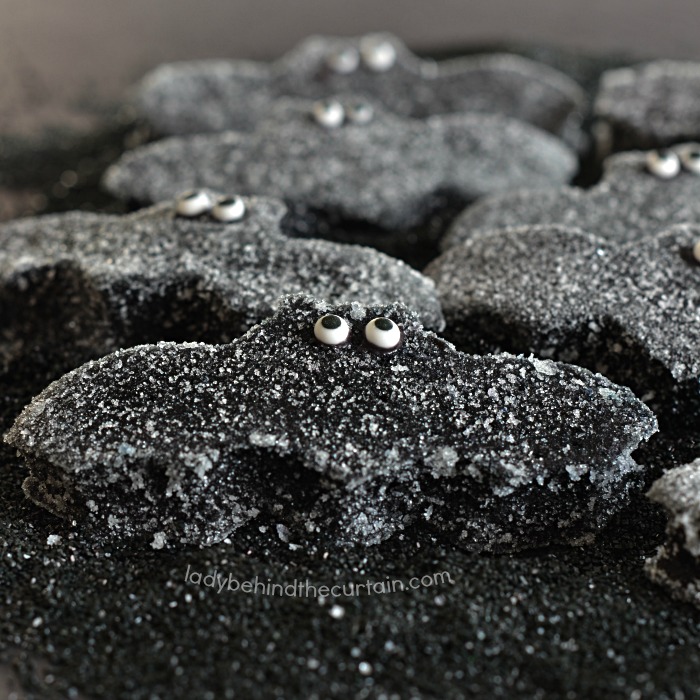 Now, if you're planning a vampire themed Halloween party then stick with the bats.  You can also add HALLOWEEN BLOOD ORANGE VAMPIRE JUICE and HALLOWEEN VAMPIRE PRETZELS to the fun!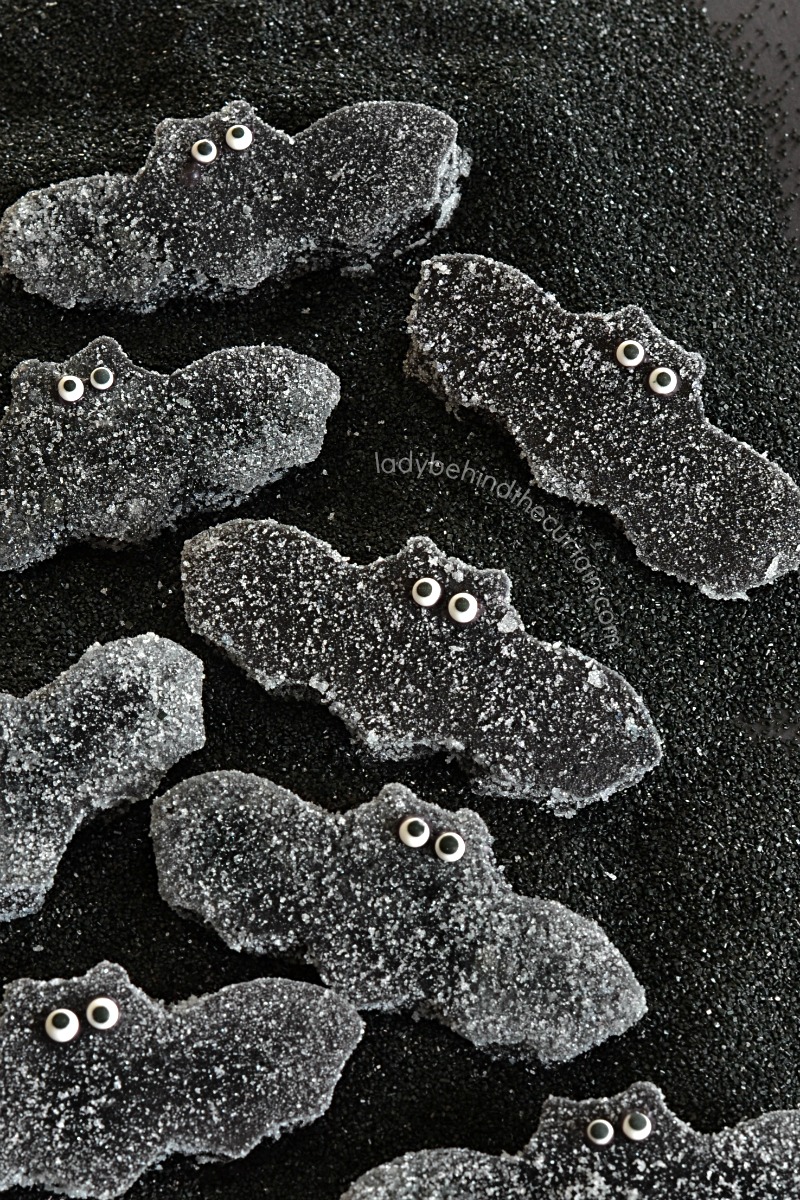 NEVER MISS A POST!
Sign up for my newsletter and receive my recipes in your inbox. Easy to see anytime and saved for safe keeping. Click Here and sign up today! —->>>>CURTAIN CALL NEWSLETTER
MORE GUMDROP RECIPES. GRAPE GUMDROP BATS and GUMDROP BRAINS