Snowflake Blueberry Gumdrops
I am in love with these Snowflake Blueberry Gumdrops!  Get ready to IMPRESS your family and friends!  These gumdrops are so versatile, they can be whatever jello flavor you want, cut them with cookie cutters, make them with a mold to give as gummy lollipops or pour the mixture into a pan and cut them in squares.  These gumdrops are so much better than store bought.  Moist on the inside and crunchy from the sugar on the outside.  The PERFECT party treat!  Like my Cherry Gumdrops I made for Valentine's Day.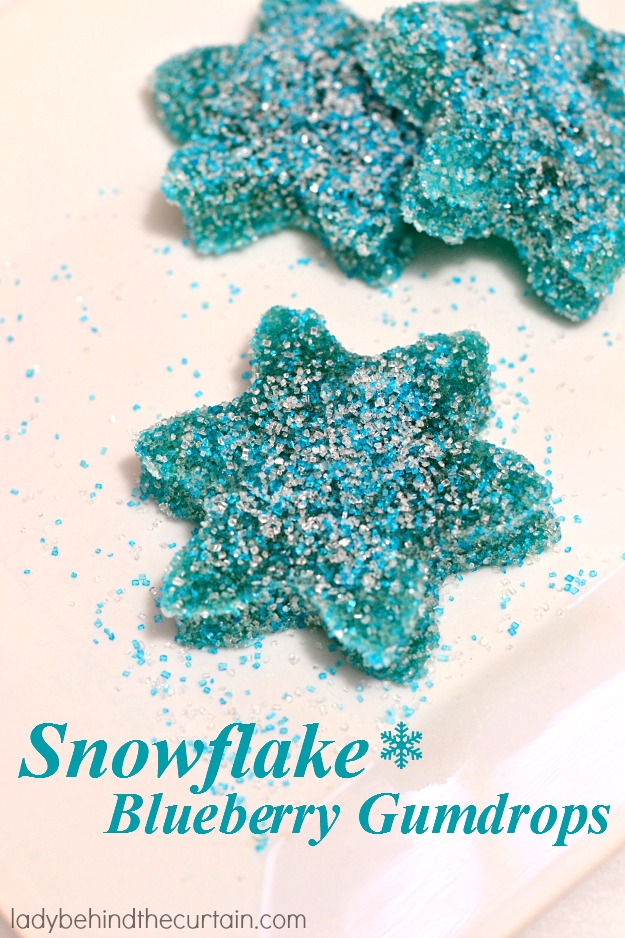 For these Snowflake Blueberry Gumdrops I used a snowflake shaped cookie cutter.  All you do is pour the gumdrop mixture into a prepared 9 x 13-inch dish, let it harden, take it out and use your cookie cutter!  The extra pieces are for you and your kids to enjoy!  😉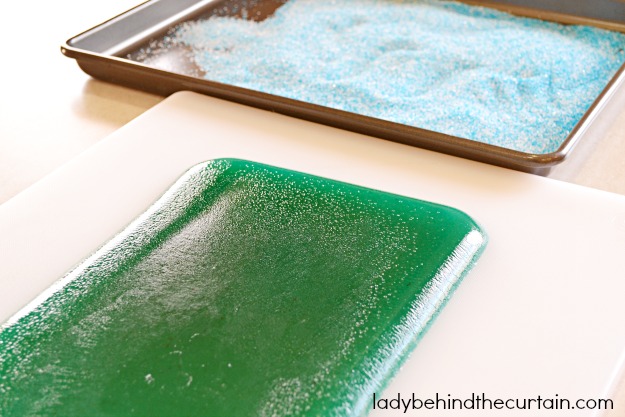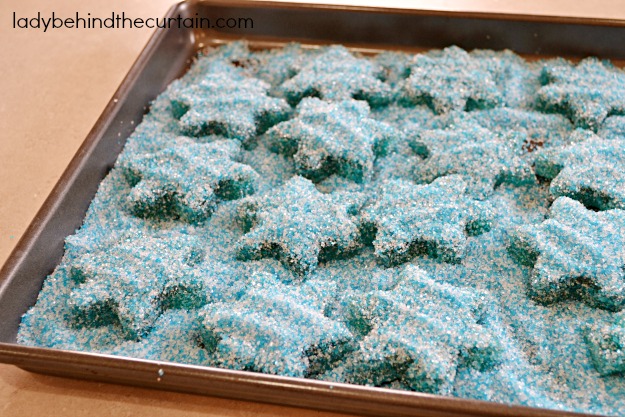 Perfect for a "frozen" theme party or any winter party!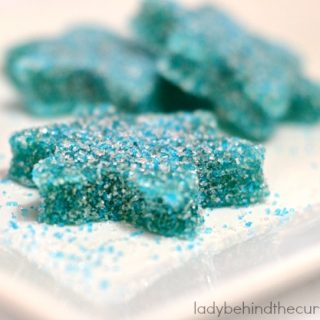 Snowflake Blueberry Gumdrops
Ingredients
For the Gumdrops:
2 cups granulated sugar
1 1/3 cups applesauce
2 (3 ounce) boxes gelatin (any flavor) I used blueberry
2 envelopes unflavored Knox gelatin (I found mine at Walmart on the baking aisle)
Additional granulated sugar for rolling gumdrops
snowflake shape cookie cutter
Instructions
Spray whatever you will be pouring the gumdrop mixture into with non stick cooking spray.
If pouring into a pan for cookie cutters or squares use a 9x13-inch baking dish.
In a medium saucepan add the sugar, applesauce, flavored gelatin and unflavored gelatin.
Stir to combine and let sit for 1 minute.
Cook on medium high heat until the mixture starts to boil.
Turn heat down to medium (still at a boil) and stirring constantly cook 1 minute.
Pour into prepared dish.
Place the baking dish in the refrigerator for 3 hours or until gumdrops are set and firm.
If using a baking dish, use a hot spatula to pull the gelatin from the baking dish and place on a cutting board sprayed with non stick cooking spray.
Pour extra sugar on a rimmed cookie sheet.
Dip a cookie cutter into the granulated sugar and press firmly into the gelatin.
To make sure it has completely cut through wiggle the cookie cutter back and forth and make sure it has completely cut through.
Place cut gumdrops on the sugar that is in the cookie sheet.
To make it easier to cut the gumdrops into squares heat a knife with hot water.
FROZEN PRINCESS BIRTHDAY PARTY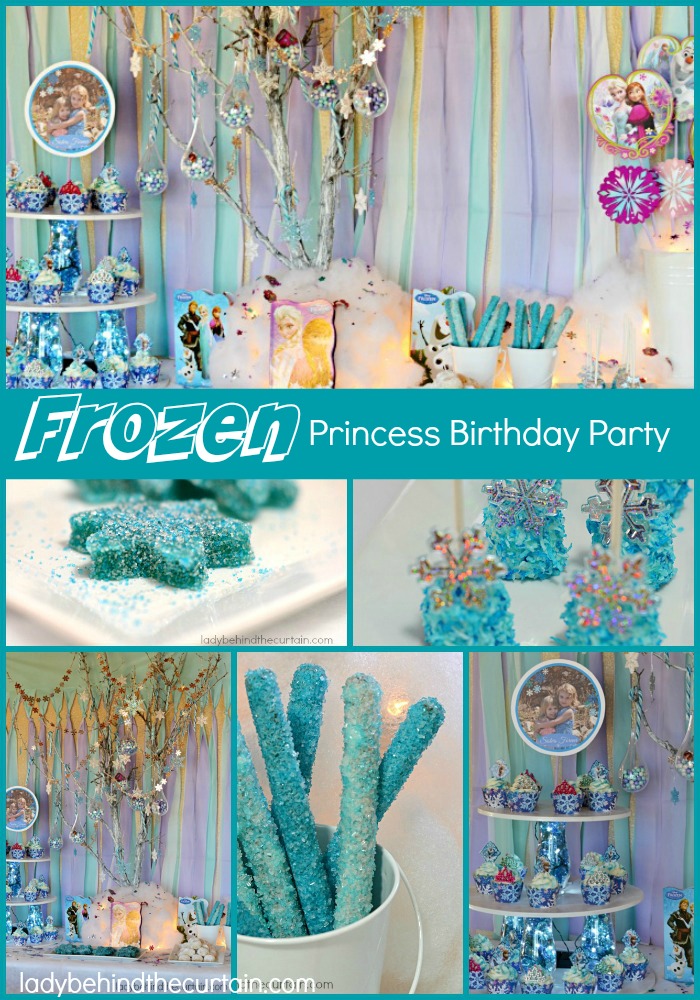 MORE GUMDROP IDEAS
1. CHRISTMAS SNOW GLOBE GUMDROP PLACE CARDS  2. CHERRY GUMDROPS  3. HOMEMADE CHRISTMAS GUMDROP CENTERPIECE