Snowflake Blueberry Gumdrops
I am in love with these Snowflake Blueberry Gumdrops!  Get ready to IMPRESS your family and friends!  These gumdrops are so versatile, they can be whatever jello flavor you want, cut them with cookie cutters, make them with a mold to give as gummy lollipops or pour the mixture into a pan and cut them in squares.  These gumdrops are so much better than store bought.  Moist on the inside and crunchy from the sugar on the outside.  The PERFECT party treat!  Like my Cherry Gumdrops I made for Valentine's Day.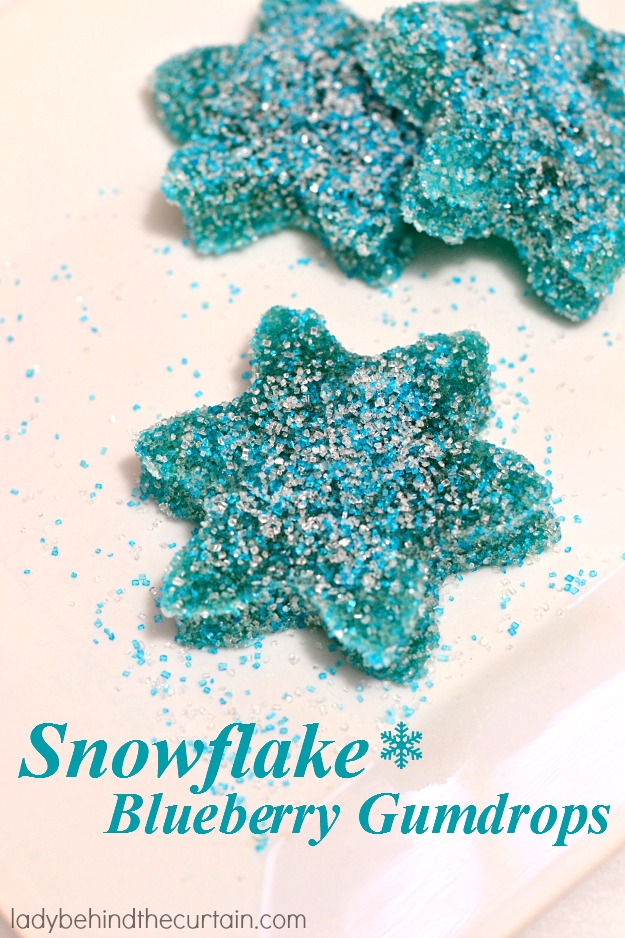 For these Snowflake Blueberry Gumdrops I used a snowflake shaped cookie cutter.  All you do is pour the gumdrop mixture into a prepared 9 x 13-inch dish, let it harden, take it out and use your cookie cutter!  The extra pieces are for you and your kids to enjoy!  😉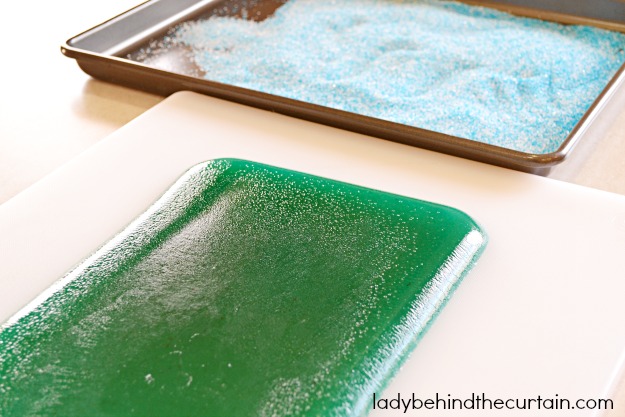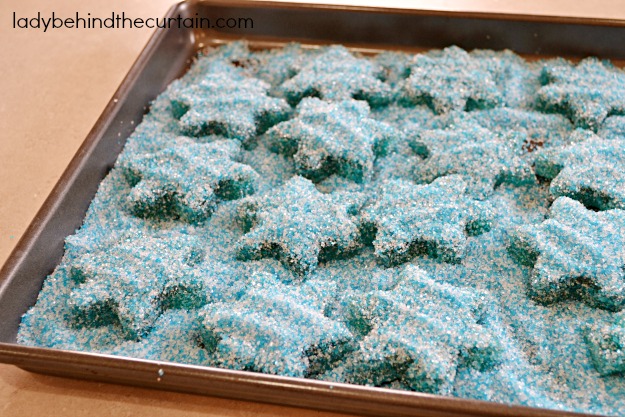 Perfect for a "frozen" theme party or any winter party!
FROZEN PRINCESS BIRTHDAY PARTY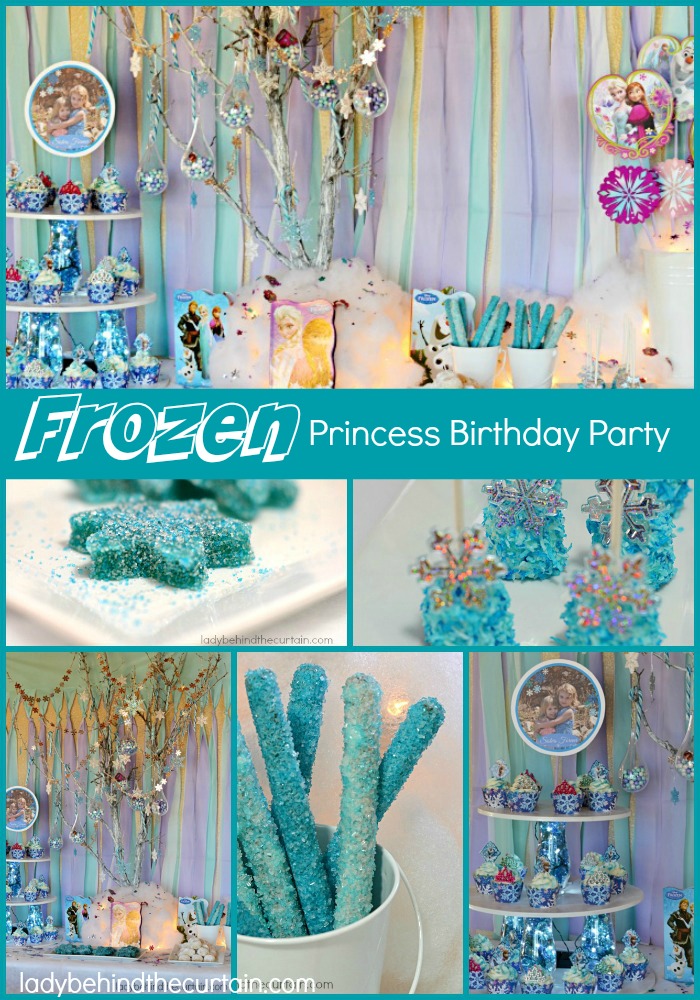 MORE GUMDROP IDEAS
1. CHRISTMAS SNOW GLOBE GUMDROP PLACE CARDS  2. CHERRY GUMDROPS  3. HOMEMADE CHRISTMAS GUMDROP CENTERPIECE