Fudge Brownie Bugles Muddy Buddies
We all know that sweet and salty make the perfect combo.  These Fudge Brownie Bugles Muddy Buddies are AWESOME and completely addictive!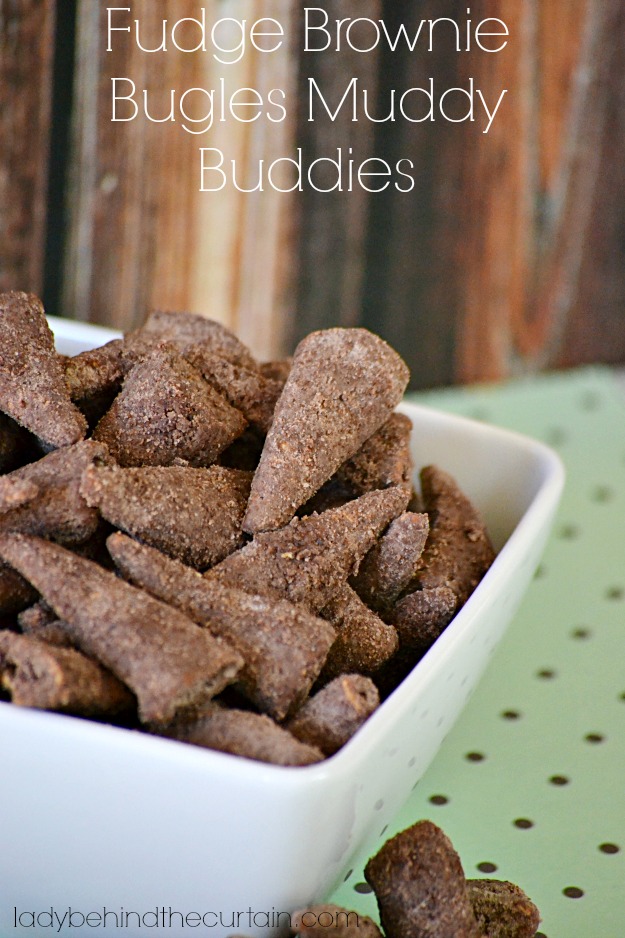 I always make this Fudge Brownie Bugles Muddy Buddies for game night. I don't mean watching a game on TV.   I grew up with my family sitting around the kitchen table laughing, eating, playing games and enjoying each other.  That's what life is all about.  Soaking in every moment with family.
These "NO BAKE" chocolate chocolate treats are the perfect pop in your mouth delights.  🙂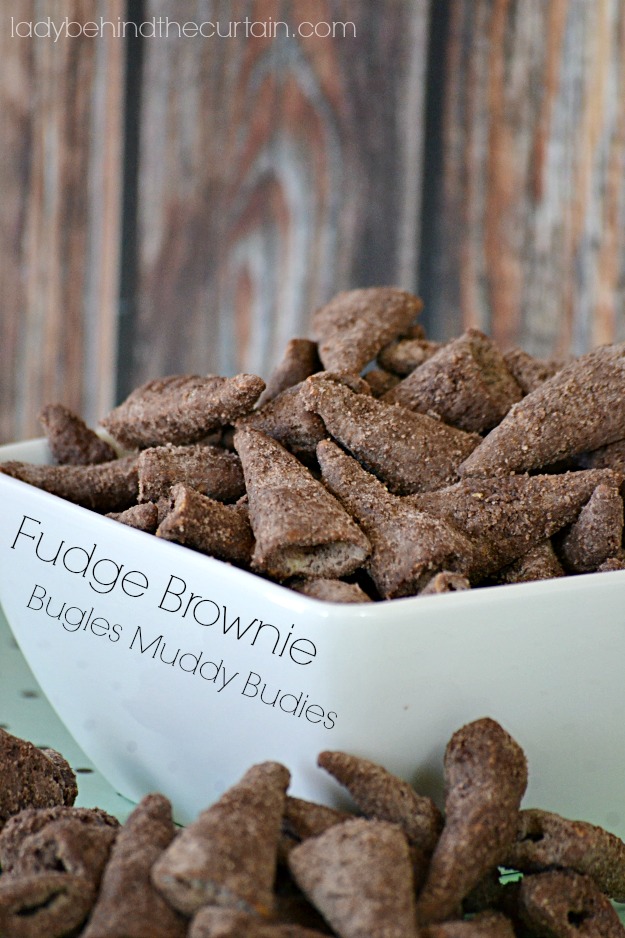 Add Reece's Pieces for the perfect peanut butter chocolate treat.  Package them to give as a Fall Season Teacher's Gift.
Create your own Recipe Box and save your favorite Lady Behind The Curtain recipes.  Make a Meal Plan with your favorite recipes and ZipList will automatically add the ingredients to a Shopping List.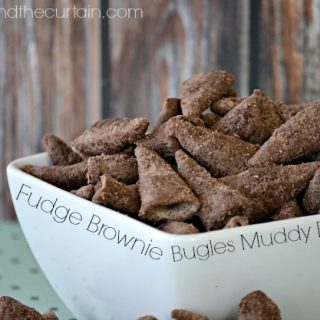 Fudge Brownie Bugles Muddy Buddies
Ingredients
10 cups Bugles
1 2/3 cups dark chocolate fudge brownie dry mix
1 cup confectioners' sugar
1 pound dark chocolate chips
Instructions
Coat two baking sheets with parchment paper and set aside.
Measure out the Bugles and pour in a large bowl.
Mix together the brownie mix and sugar in a 1 gallon zip top bag or grocery paper sack.
Pour chocolate chips into a medium microwave safe bowl.
Microwave 1 minute, stir and microwave 1 more minute or until melted and creamy.
Pour over bugles, stir until completely coated with the melted chocolate.
Pour into the brownie and sugar mixture.
Shake until all the bugles are coated.
Pour onto prepared pans to harden.