Easy Biscuit Apple Pull Apart
Easy Biscuit Apple Pull Apart: Pie for breakfast anyone? Yes please! There's nothing more comforting then a piece of pie and now you can have a piece of apple pie for breakfast! This amazing apple bread is made with warm spices, sweet apples and easy to use store bought biscuit dough.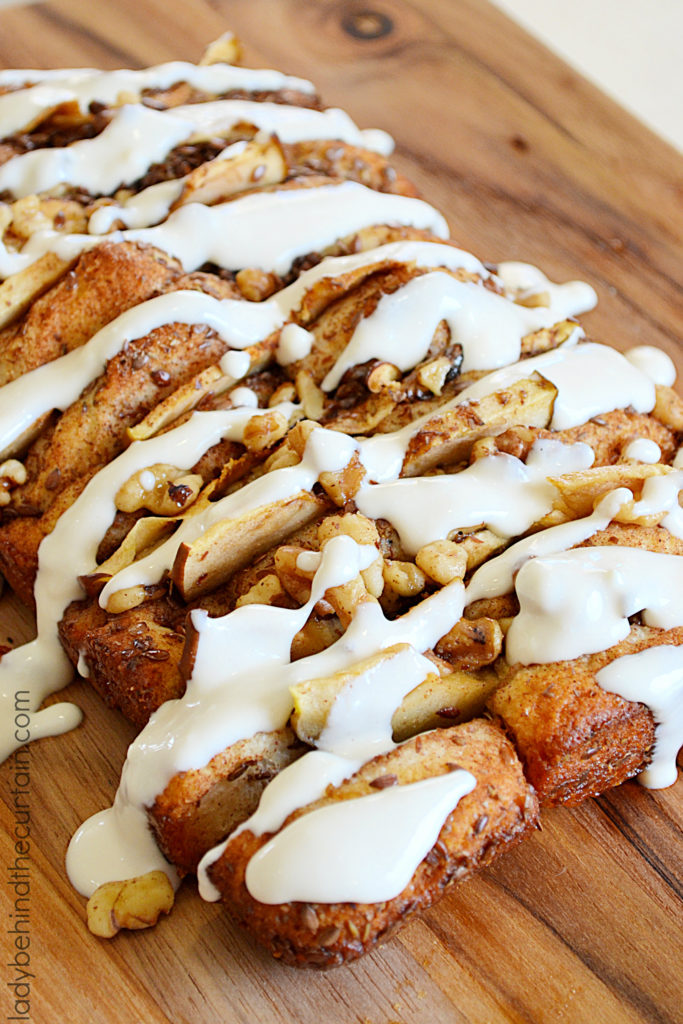 Can this Easy Biscuit Apple Pull Apart Be Frozen?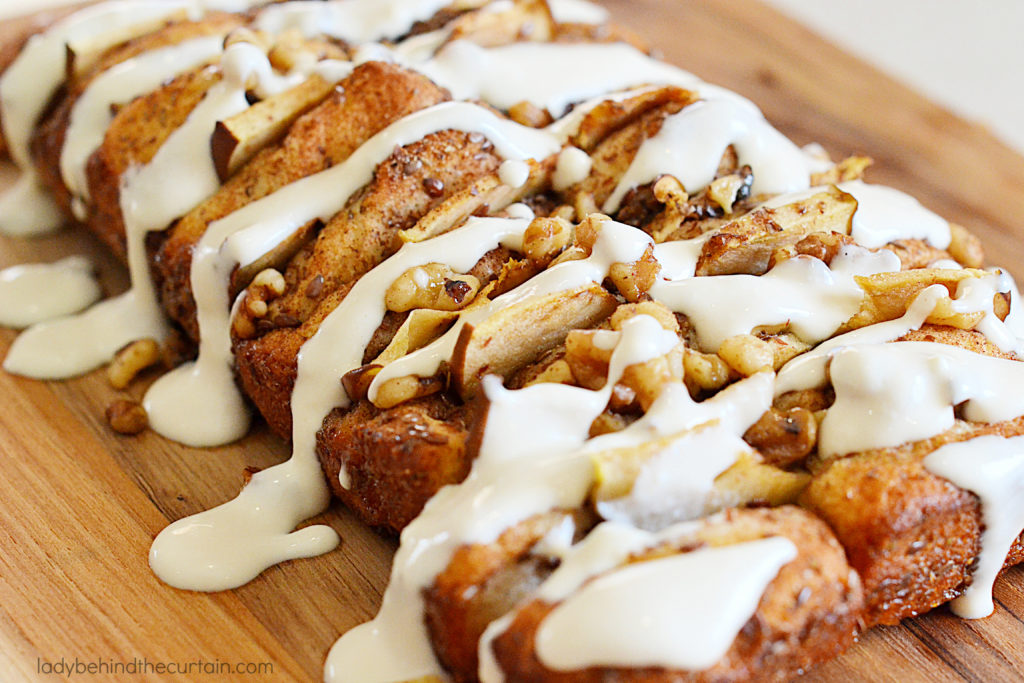 In short YES YOU CAN! Scroll down for all the details. ↓
How to Freeze Apples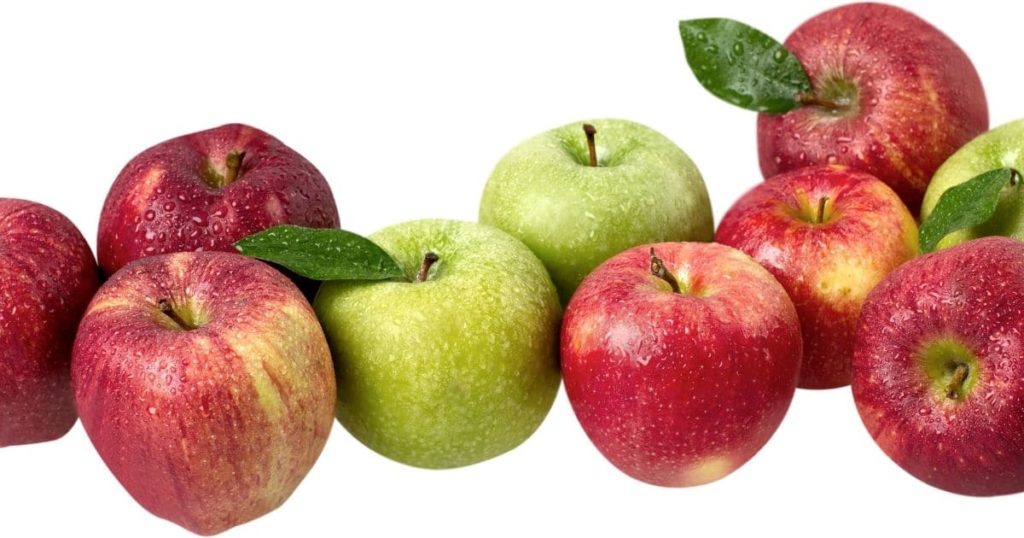 Peel, slice and core the apples
Arrange apple slices in a single layer on a baking sheet lined with parchment paper.
Ideally you don't want the slices to touch too much. This will avoid the apples freezing a in a big clump.
Place the baking sheet flat in the freezer and let them freeze until firm (about 2 hours).
Transfer the frozen apple slices to an airtight container.
Fresh in the freezer up to 6 months.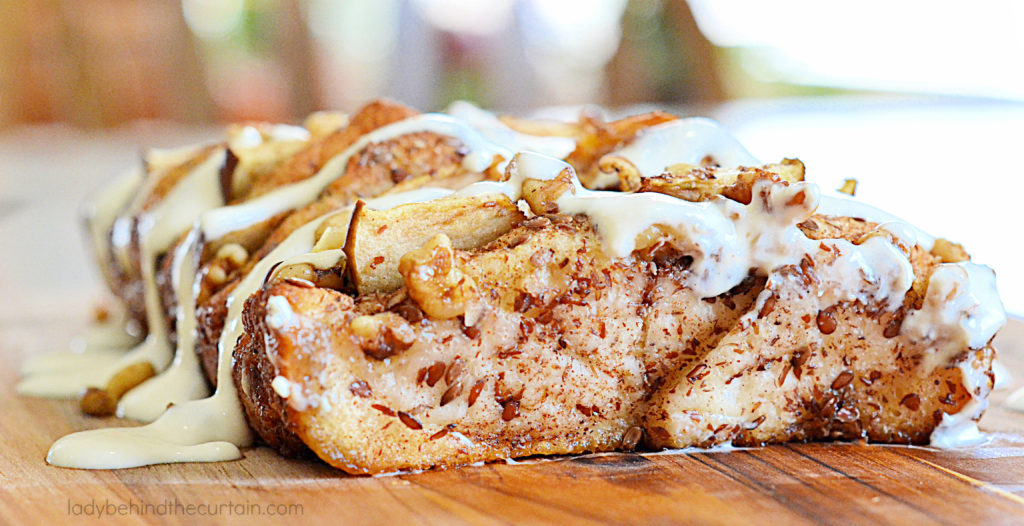 IMPORTANT NOTE: Frozen apples won't have the exact same texture as fresh when thawed, so they work best when cooked.
How to Freeze Apple Pull Apart Bread
Prepare bread as instructed to #9.
Cover with plastic wrap and then foil.
Label and freeze up to 3 months.
Place in the refrigerator the night before baking to thaw.
KNOW YOUR APPLES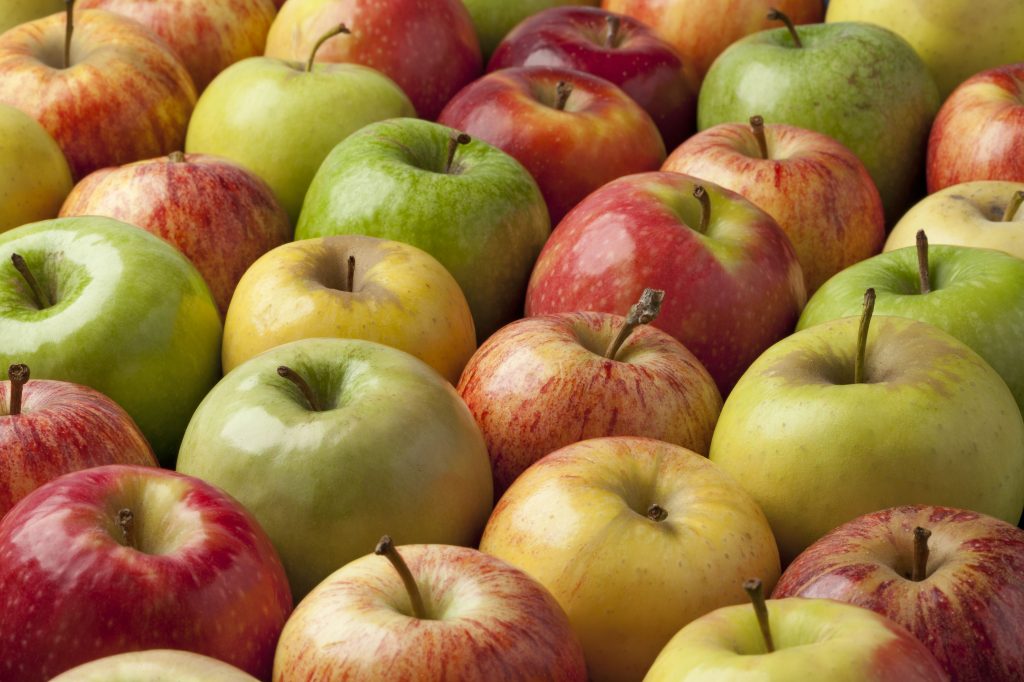 APPLES TO APPLES—Plucking the perfect fruit, either off the tree or even off the grocery store display, can feel like a guessing game. To help you choose which variety best fits your needs, below is a break down of the top eight apples sold in the U.S.Ambrosia: Crisp and sweet with a light floral note: try in pies and tarts
Golden Delicious: Crisp and sweet with a lighter texture use in a variety of baked goods
Honeycrisp: Crisp, sweet and juicy; perfect for making applesauce and eating raw
Fuji: Crunchy and sweet; eat fresh or use in baking
Granny Smith: Classic tart flavor, great for pie because if retains its shape
Cripps Pink/Pink Lady: Sweet and tangy with a firm texture; perfect for poaching
Red Delicious: Sweet and milk; doesn't hold up well when cooked, so use fresh
HOW TO MAKE EASY BISCUIT APPLE PULL APART
INGREDIENTS

non stick cooking spray
1 (7.5 ounce) package of 10 store bought biscuits, cut in half
4 teaspoons ground flaxseeds
1 tablespoon whole flaxseeds
2 teaspoons granulated sugar, divided
½ teaspoon ground cinnamon
1 apple, cored and thinly sliced
3 tablespoons walnuts, coarsely chopped
2 tablespoons light brown sugar, packed
2 tablespoons apple juice or cider
1 tablespoon unsalted butter

For the Icing Drizzle:

2 tablespoons cream cheese, softened
2 to 4 teaspoons apple juice or cider
½ teaspoon vanilla extract

DIRECTIONS

Spray a loaf pan with non stick cooking spray and set aside.
Preheat the oven to 350°.
In a medium bowl add ground flaxseeds, whole flaxseeds, 1 teaspoon sugar and the cinnamon; stir to combine
Roll biscuits in flaxseed mixture to coat.
Alternately arrange biscuit halves and apple slice in the prepared loaf pan.
Sprinkle with any remaining flaxseed mixture and the walnuts.
In a small saucepan, combine brown sugar, 2 tablespoons apple juice or cider and the butter.
Cook until boiling.
Pour over biscuits.
Bake 30 minutes or until the edges are golden and the center is done.
Invert bread onto a small platter or cutting board.

For the Icing:

In a small bowl whisk the cream cheese until creamy.
Add the remaining 1 teaspoon of sugar, apple juice or cider and vanilla extract.
Mix until combined.
Drizzle over warm bread.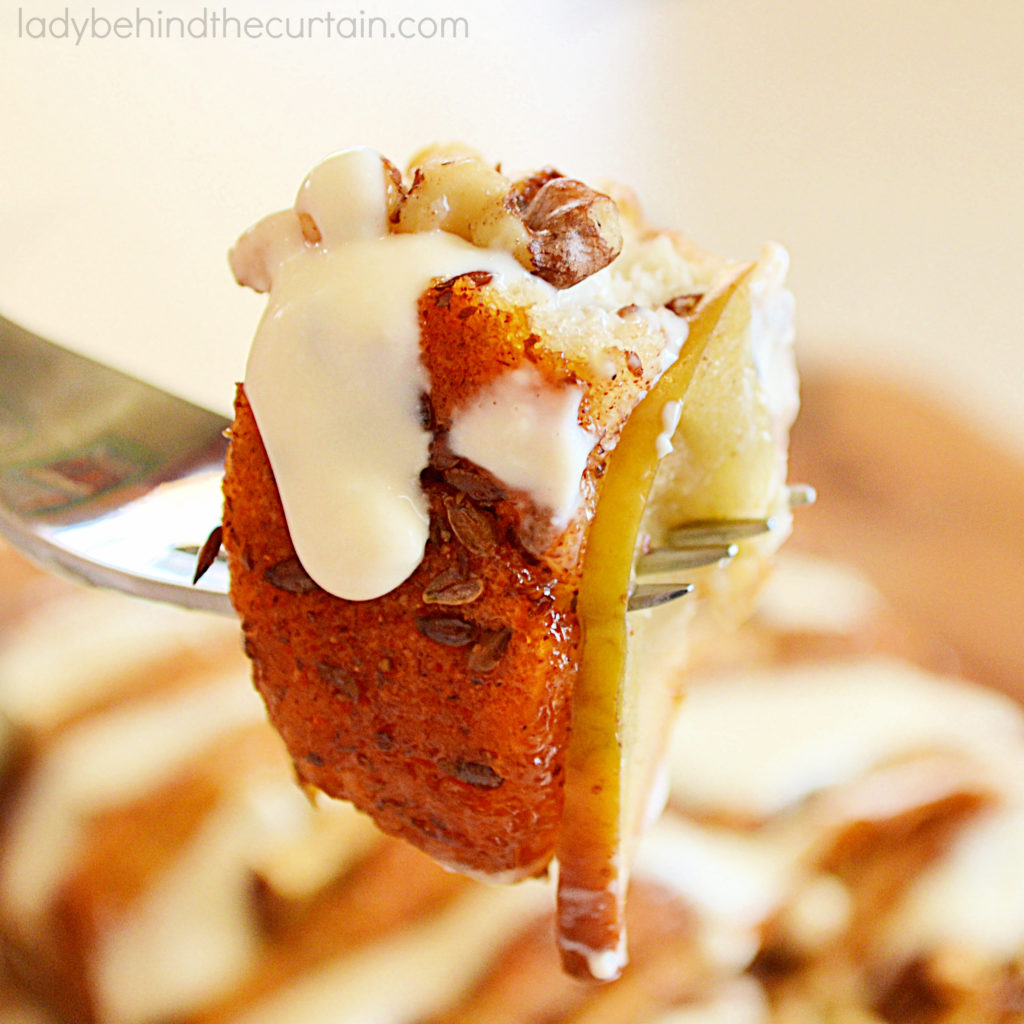 MORE APPLE RECIPES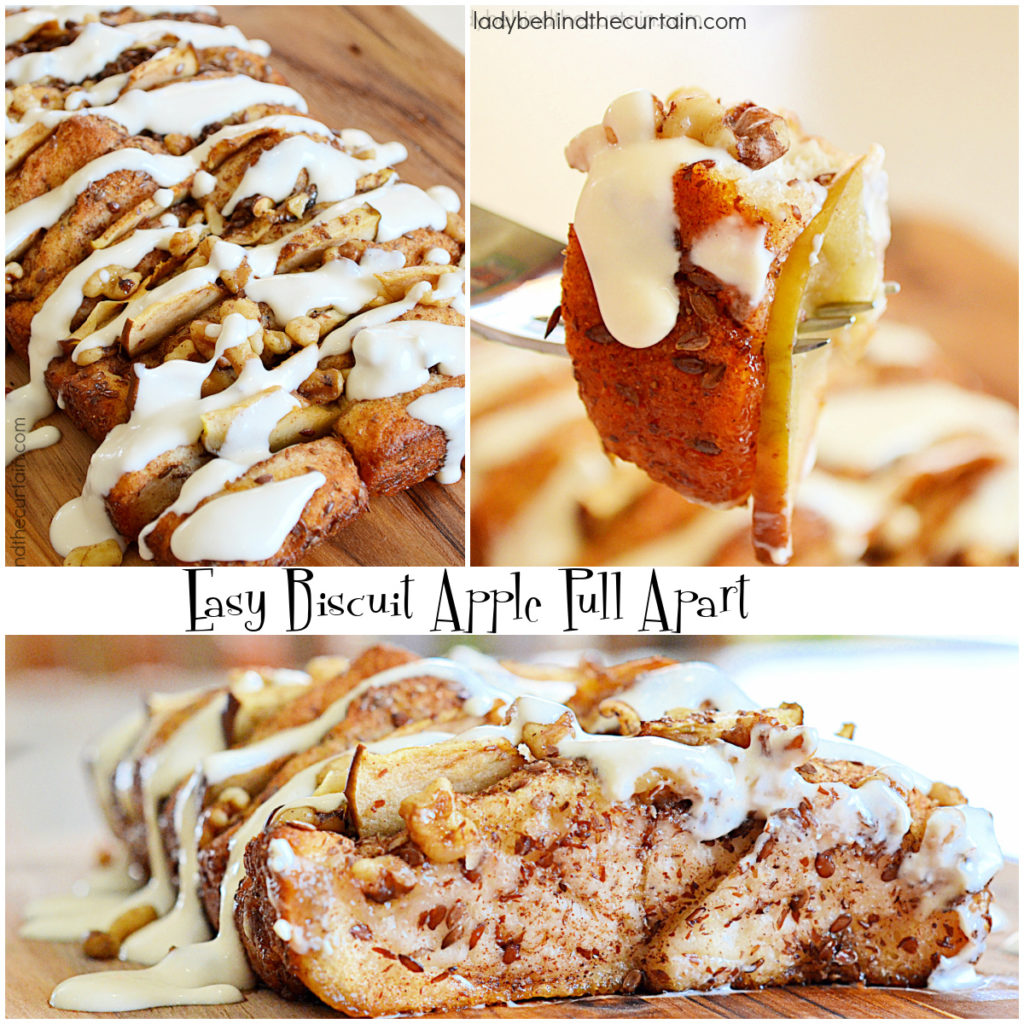 NEVER MISS A POST