Homemade Sugar Free Cranberry Sauce
Homemade Sugar Free Cranberry Sauce: Forget about store bought cranberry sauce. Did you know it's super easy to make your own cranberry sauce? Nothing compares to homemade. All you need are cranberries, sugar substitute, water, orange zest and a splash of vanilla. A turkey meal isn't complete without cranberry sauce!
Why I Love This Homemade Sugar Free Cranberry Sauce
I make this low carb keto cranberry sauce every year for Thanksgiving, and no one can tell it's sugar free! That's because this healthy sugar free cranberry sauce tastes exactly like the traditional sugary version.
What is the Best Sugar Substitute?
SWERVE: While I love the flavor of Swerve, when heated it crystalizes and adds crunchy bits to the recipe. It's great for baking but I would put it aside for boiling.
BESTI MONK FRUIT SWEETENER WITH ALLULOSE: This natural sugar replacement tastes, bakes, browns, and dissolves just like sugar does, and produces very soft, moist baked goods. MY CHOICE! This sugar replacement will not add crunchy crystals to your sauce.
Homemade Sugar Free Cranberry Sauce Ingredients
CRANBERRIES: Fresh or Frozen will work!
SUGAR SUBSTITUTE: Besti Monk Fruit Sweetener with Allulose works best because it dissolves completely and won't crystallize.
WATER: Helps thin the sauce
ORANGE ZEST: For the highest quality of flavor, use a fresh orange, no store bought orange rind or orange extract.
VANILLA EXTRACT: Use good quality vanilla. NO IMITATION
How to Make Homemade Sugar Free Cranberry Sauce
SIMMER: Combine the cranberries, water sugar substitute and orange zest in a saucepan.
Bring to a boil, reduce heat and simmer 10-15 minutes or until cranberries pop and a sauce forms.
Remove from heat, stir in vanilla.
Serve warm, room temperature or chilled (it will continue to thicken as it cools).
LEFTOVER CRANBERRY SAUCE
This recipe makes about 2 cups of sugar free cranberry sauce. If you should find yourself with any leftovers here are a couple of ideas.
MILK SHAKES: Add a couple spoonfuls for low carb vanilla ice cream and whip up a holiday milkshake.
SAUCE: Heat the sauce and serve over pork chops.
COATING: Roll chicken wings or meatballs in the sauce.
HOW TO STORE HOMEMADE SUGAR FREE CRANBERRY SAUCE
NOTE: The cranberry sauce will thicken as it cools. To store, let the sauce cool completely, then transfer to an airtight container ( like using a mason jar) and store in the refrigerator. The sauce will stay fresh 1-2 weeks.
FREEZE: Place the cooled sauce in a freezer safe container and store in the freezer up to 3 months. Thaw overnight in the refrigerator or a few hours on the kitchen counter.
MORE SUGAR FREE RECIPES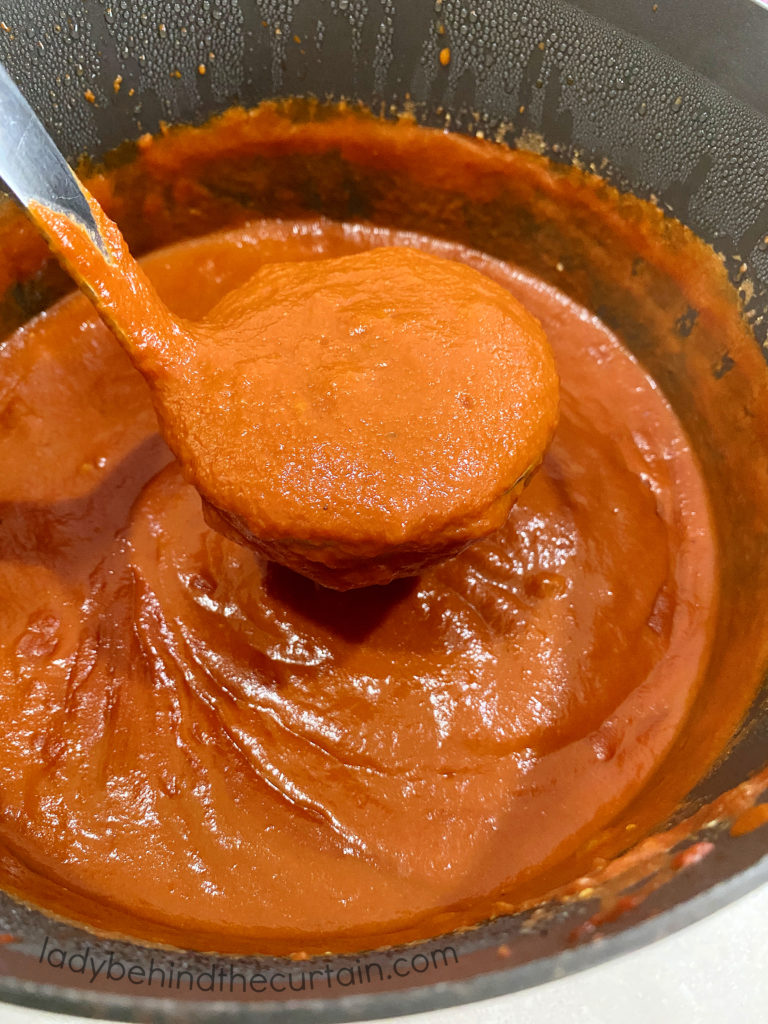 SIGN UP FOR THE LADY BEHIND THE CURTAIN NEWSLETTER AND FOLLOW THE LADY BEHIND THE PARTY ETSY SHOP
THANKS FOR VISITING♥