Sugar Free Barbecue Sauce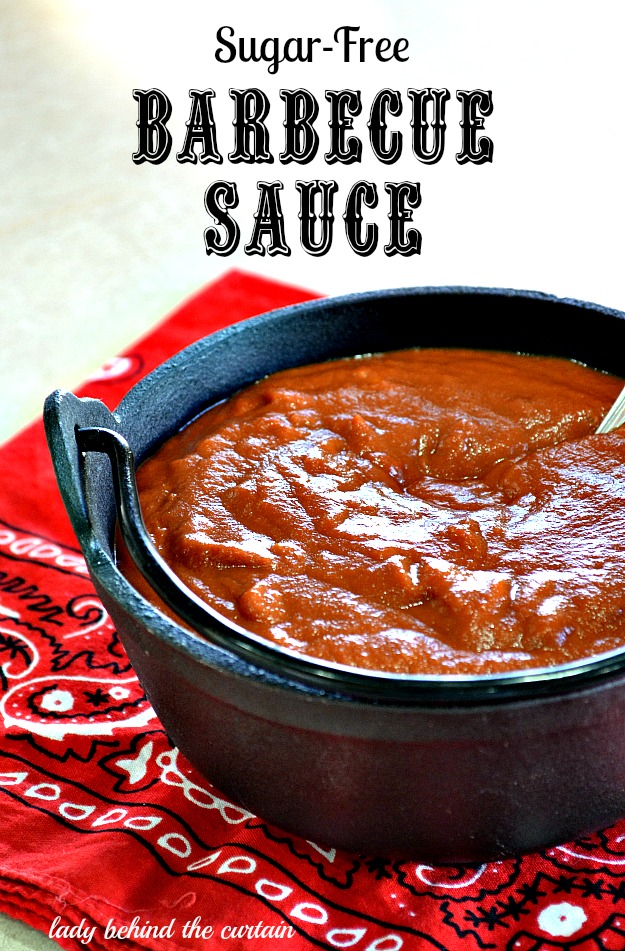 Don't let the term "sugar free" scare you.  This is the BEST barbecue sauce.  It's the only one I use.  Thick rich and creamy.  Don't like the idea of "sugar free"?  Simply substitute in granulated sugar.
Sugar Free Barbecue Sauce Recipe
Ingredients
1 tablespoon oil
1 cup onion, chopped
2 garlic cloves, minced
1/2 cup beef broth
18 ounces tomato paste
1 cup Splenda
3/4 cup Worcestershire Sauce
3/4 cup Dijon mustard
3 Tablespoons liquid smoke
1 teaspoon salt
1/2 cup Cider Vinegar
1 Tablespoon Tabasco
Directions
Saute onion and garlic in oil.  Add remaining ingredients and simmer 25 to 30 minutes.
TIP:  I always make 3 time this recipe so I can have 2 recipes in the freezer
USE THIS RECIPE AT YOUR NEXT…