Gingerbread Whoopie Pies: There's nothing like the smell of gingerbread baking in the oven during the holiday season, and these gingerbread whoopie pies are no exception. With pillow soft cake like cookies, sandwiched between delicious creamy spicy cream cheese filling. These amazing gingerbread cookies will be the hit of any Christmas Party.
What is a Whoopie Pie?
HOW TO MAKE A PERFECTLY ROUND WHOOPIE PIES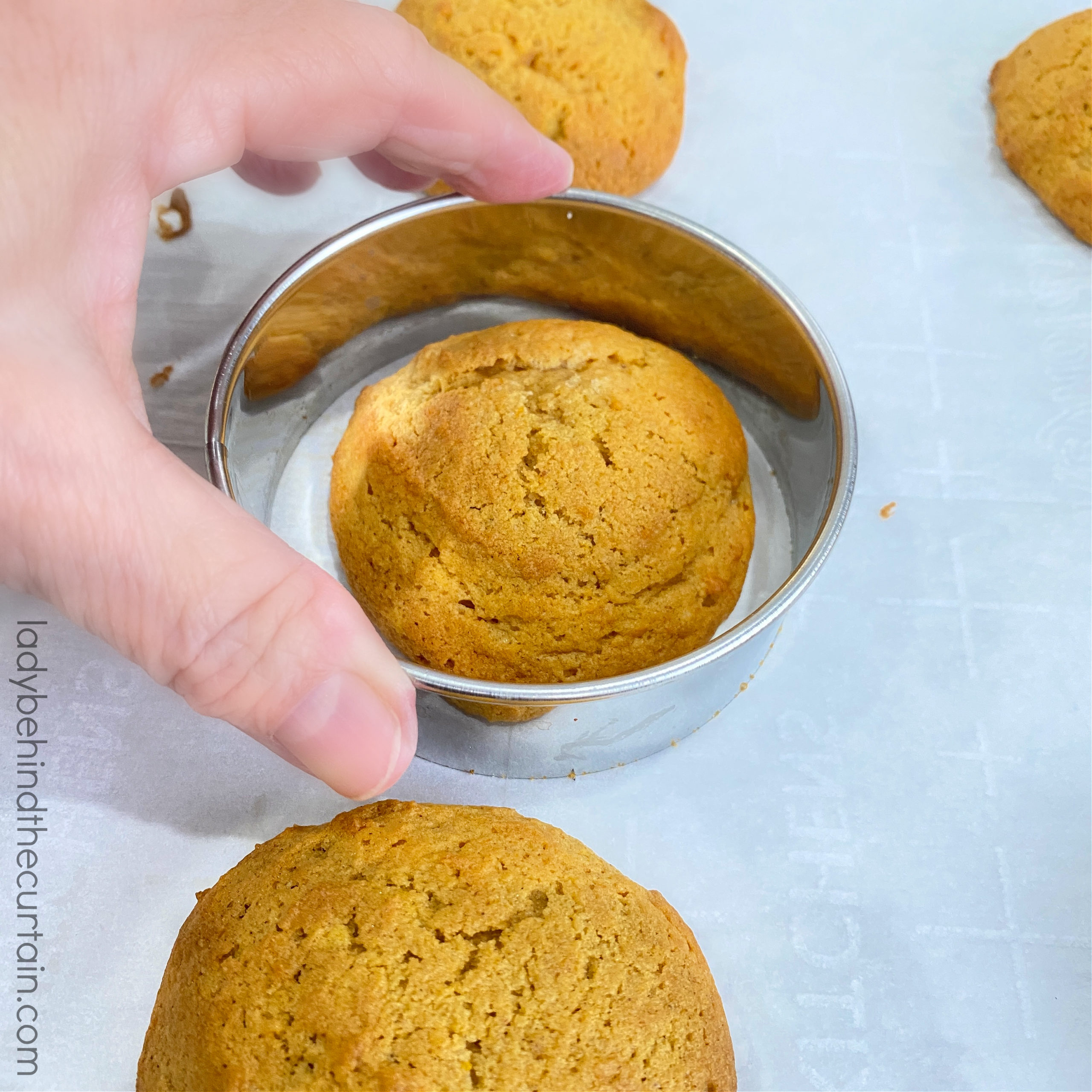 Use a round cookie cutter large enough to fit over the cookie. While the cookie is still hot, place the the cookie cutter over the cookie and in a circular motion mold the cookie back into a circle.
How to Freeze Whoopie Pies
These delicious soft pumpkin sandwich cookies freeze beautifully. WHAT WORKS BEST: Wrap each whoopie pie in plastic wrap, place in a freezer safe container with a tight fitting lid. Stays fresh in the freezer up to 4 months. Serve frozen or defrost in the refrigerator overnight.
How to Make Gingerbread Whoopie Pies—Ingredients
GINGERBREAD INGREDIENTS (full printable recipe below)

all-purpose flour
ground ginger
ground cinnamon
ground nutmeg
ground cloves
baking soda
baking powder
salt
dark molasses
sugar
vegetable oil
large egg

SPICED CREAM CHEESE FILLING INGREDIENTS

cream cheese
unsalted butter
powdered sugar
vanilla extract
ground ginger, ground cinnamon, ground nutmeg, ground cloves
Tips and Tricks for the BEST Whoopie Pies
DON'T EAT WHEN HOT: While it might be tempting to eat the whoopie pies slightly cooled.. wait until they have cooled completely. They taste so much better when cooled. Preferably chilled overnight in the refrigerator. They're even good fresh out of the freezer.
USING AN ICE CREAM SCOOP: You can use a spoon to scoop the batter. Using an ice cream scoop keeps your cookies uniform sized.
Also Try These Whoopie Pie Recipes
Make Whoopie Pies from a Cake Mix
If you've never made cookies using a cake mix you are in for a treat! Using a cake mix creates a soft delicious cookie and is super easy to do. CLICK HERE→ 10 LUNCH BOX CAKE MIX COOKIE RECIPES
Change Up the Flavor
Add chunks of chopped crystalized ginger to the gingerbread batter.
Instead of adding a spiced cream cheese filling, add a marshmallow cream filling.
Roll the edges in chopped nuts. I don't know if that will change the flavor but it will add a nice crunch.
Add mini chocolate chips to the gingerbread whoopie pies.
Take out the spices and use a plain cream cheese filling.
MORE GINGERBREAD RECIPES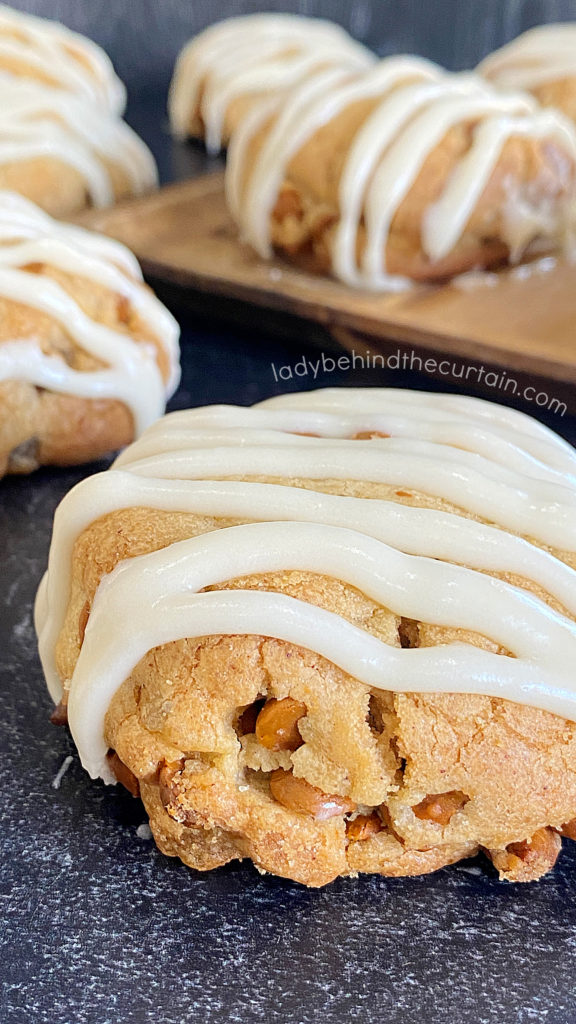 LARGE BAKERY SIZE GINGERBREAD COOKIES 2. GINGERBREAD CHRISTMAS TREE LOT 3. GINGERBREAD CAKE ROLL 4. GINGERBREAD WINTER WONDERLAND CAKE
SIGN UP FOR THE LADY BEHIND THE CURTAIN NEWSLETTER AND FOLLOW THE LADY BEHIND THE PARTY ETSY SHOP
THANKS FOR VISITING♥