3-D Snowman Rice Krispy Treats
3-D Snowman Rice Krispy Treats: These no bake holiday treats are the perfect Christmas dessert. Add them to a kids table as an edible Christmas Centerpiece! Measuring in at 8 inches each, these snowmen are impressive. Add a tray of Easy Chocolate Covered Marshmallow Snowman Hat Treats. Scroll down for my tips and tricks and a FREE surprise!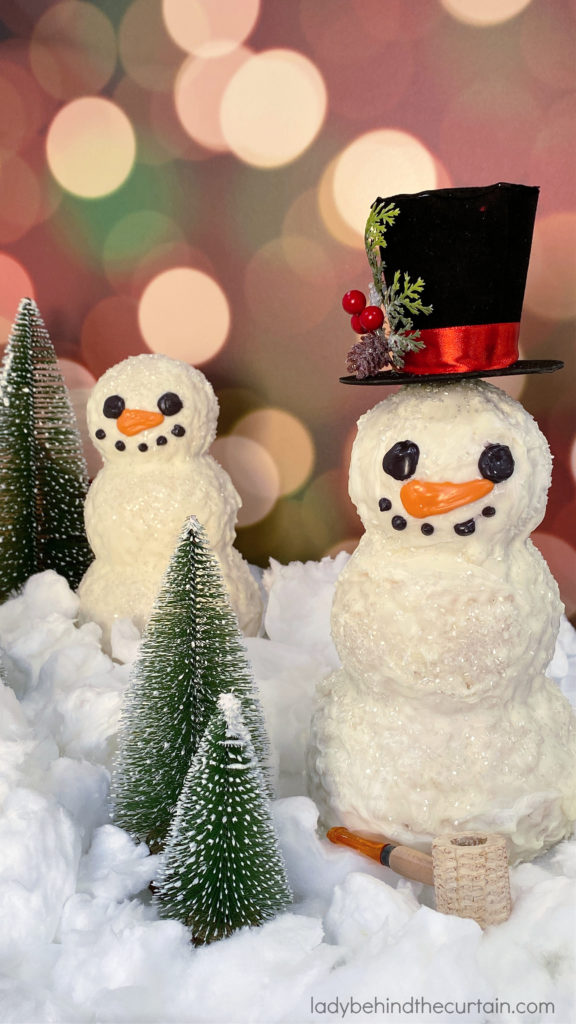 How to Create a Winter Scene for the Snowman Rice Krispy Treats
INGREDIENTS

White Cotton Candy spread out to look like snow
Rice Kripsy Treats Snowmen
Clean (new) bottle brush pine trees
Thin (about 1 inch) styrofoam cut into floating pieces of ice
TARGET ALSO CARRIES PENGUIN AND SNOWBALL MOLDS!
Snowman Snow Mold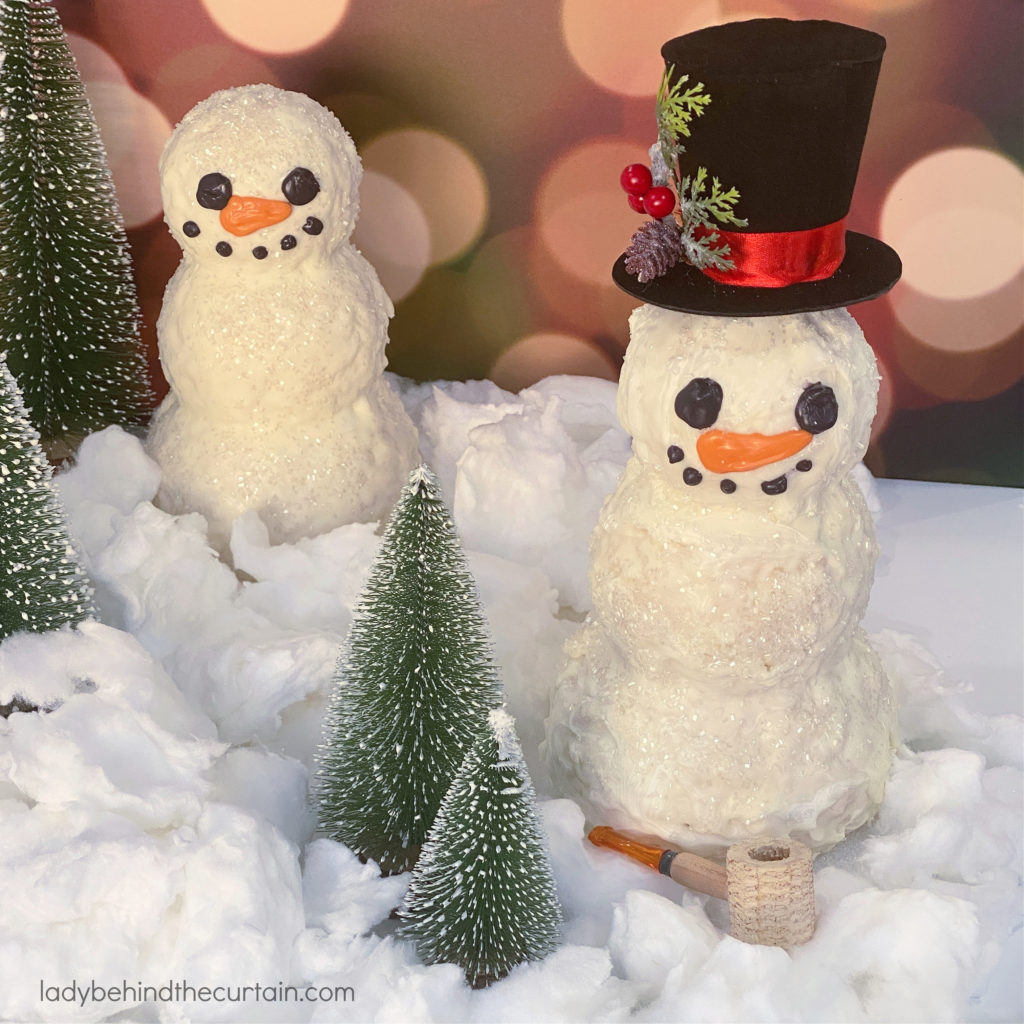 Where Can I Find The Snowman Molds?
How to Make 3-D Snowman Rice Krispy Treats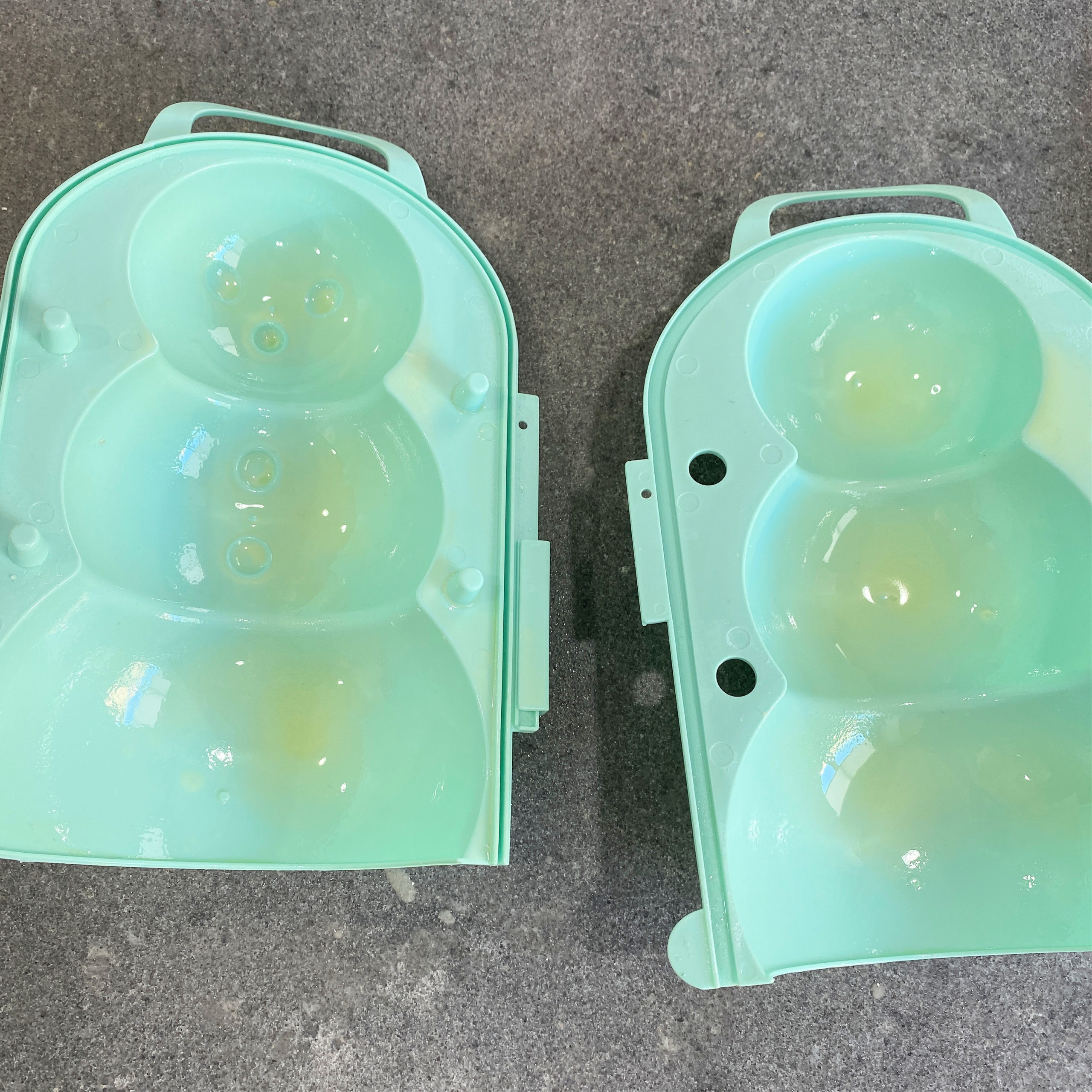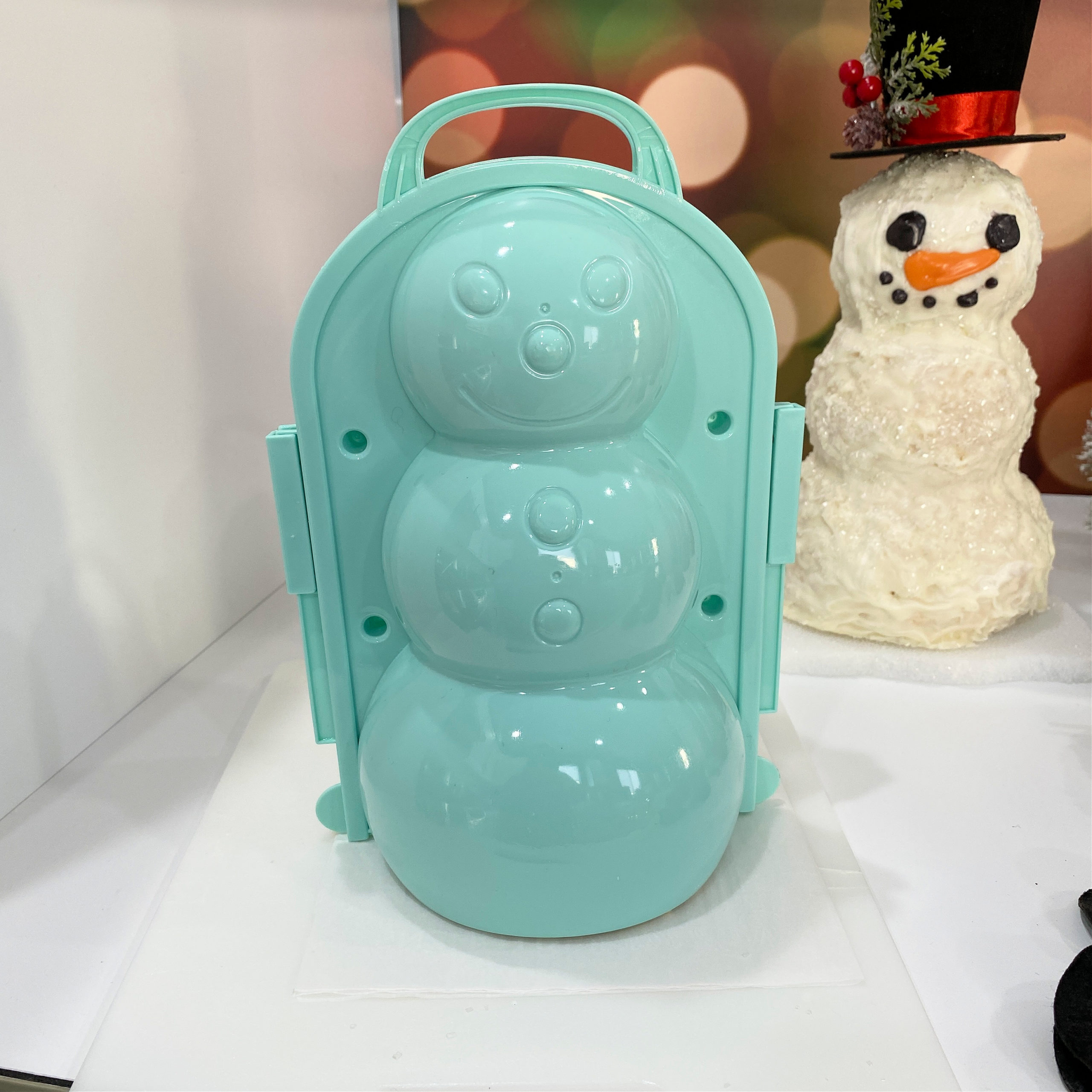 INGREDIENTS: (scroll down for the full printable recipe)

Rice Krispy cereal
mini marshmallows
butter
vanilla candy coating
black candy melts
orange candy melts

DIRECTIONS:

Add measured cereal into a medium bowl.
Add marshmallows and butter to a large microwave safe bowl.
Microwave 1 minute, stir, microwave an additional 30 seconds, and stir.
Pour pre measured cereal into the bowl with the melted marshmallows, stir to combine.
Spray mold with non stick cooking spray.
Divide coated cereal between each side of the mold (back and front), press cereal to pack in.
Slide the sides to lock closed.
Place in the refrigerator 1 hour to harden.
Melt vanilla candy and pour over cold snowman (hahaha….cold), use a spatula to cover completely.
Add sprinkles to we candy, refrigerate 30 minutes to harden.
Use melted black and orange candy melts to add face.
BUILD A SNOWMAN KIT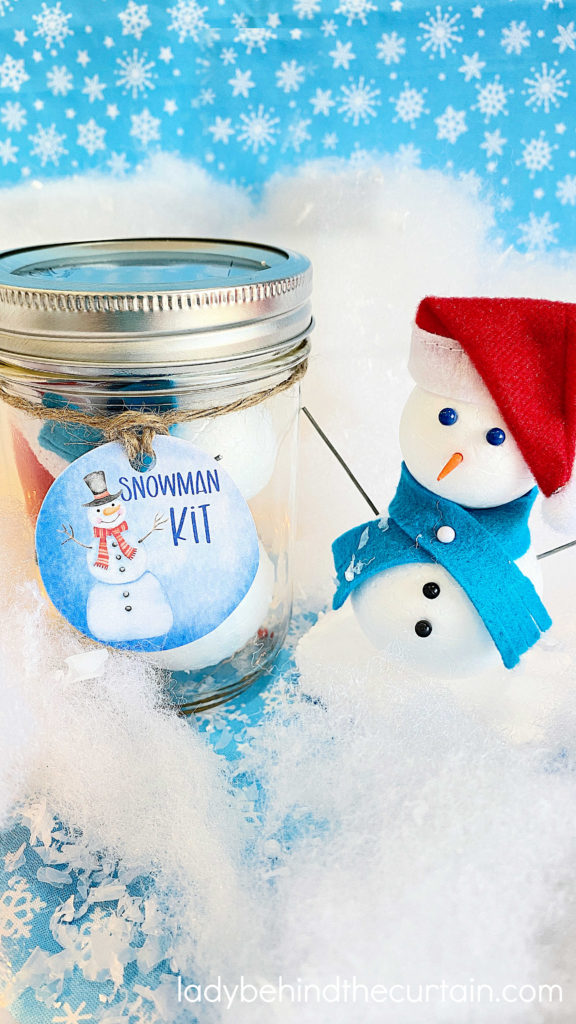 FREE Christmas or Winter Kid's Activity Sheets and Coloring Pages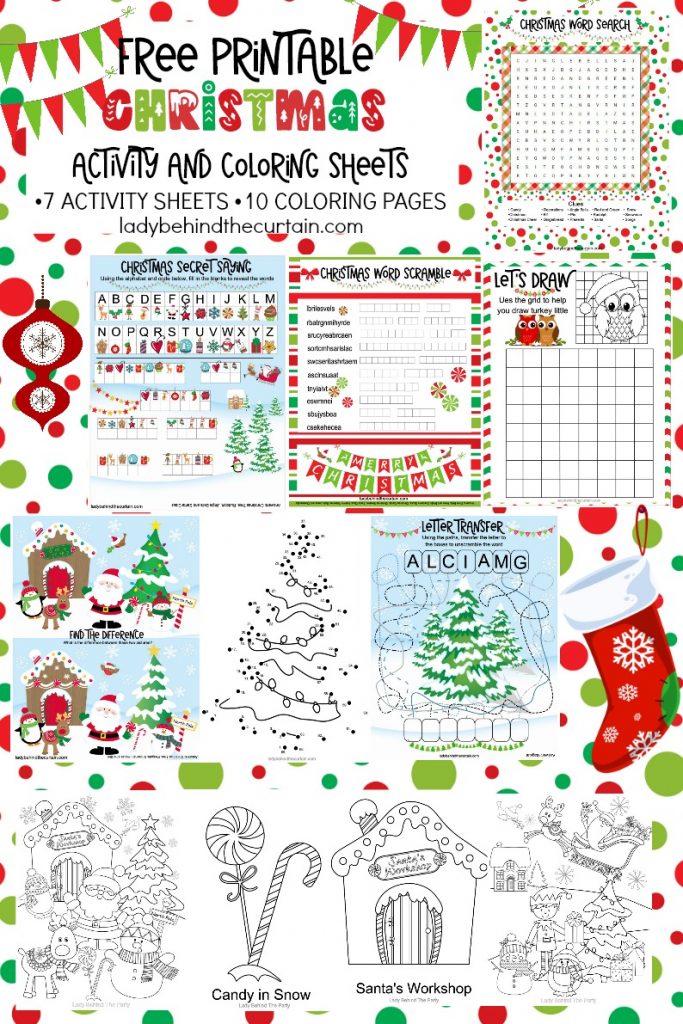 SOME OF THE FILES HAVE MORE GRAPHICS THEN OTHERS AND WILL TAKE A LITTLE LONGER TO LOAD—BE PATIENT—THEY WILL LOAD
TIPS AND TRICKS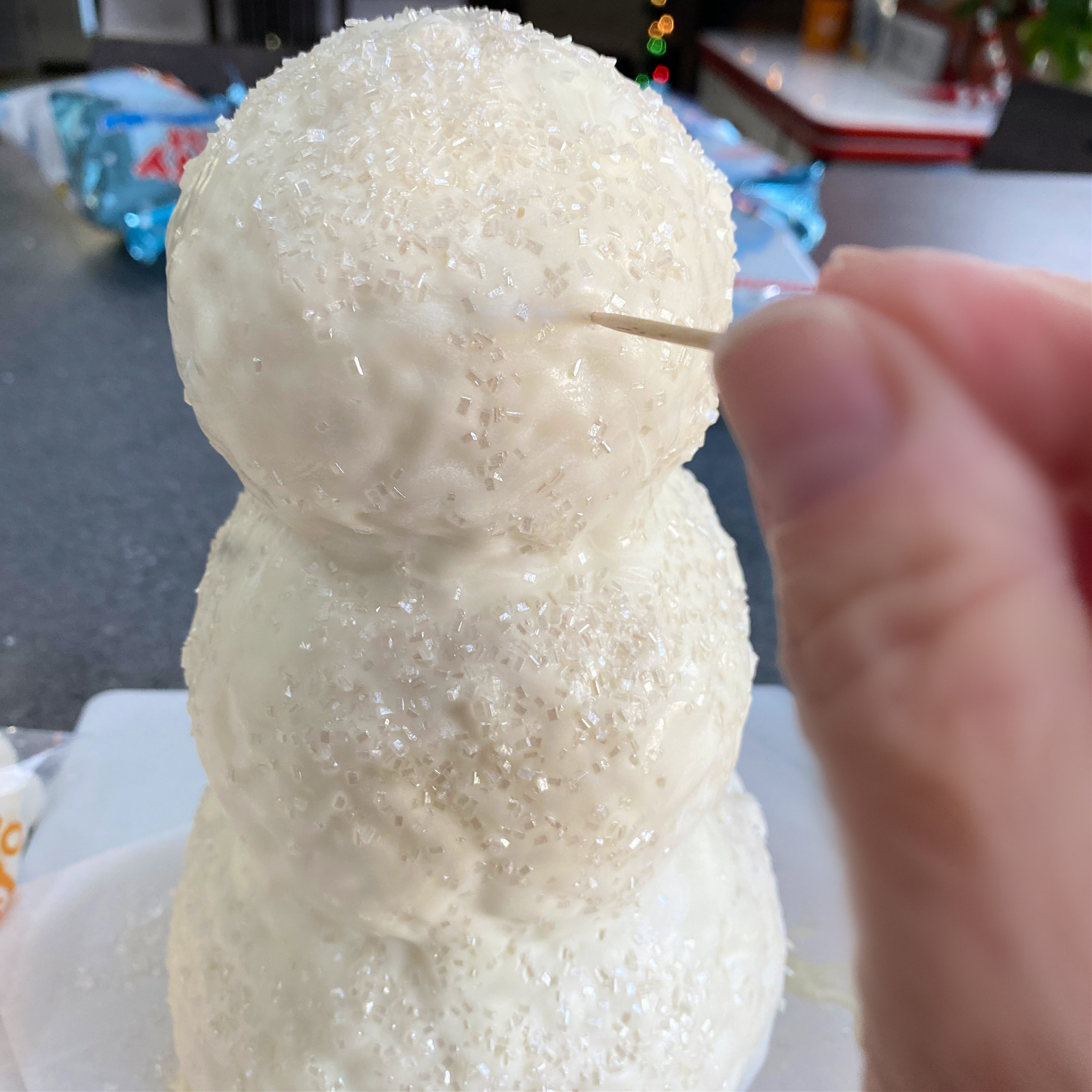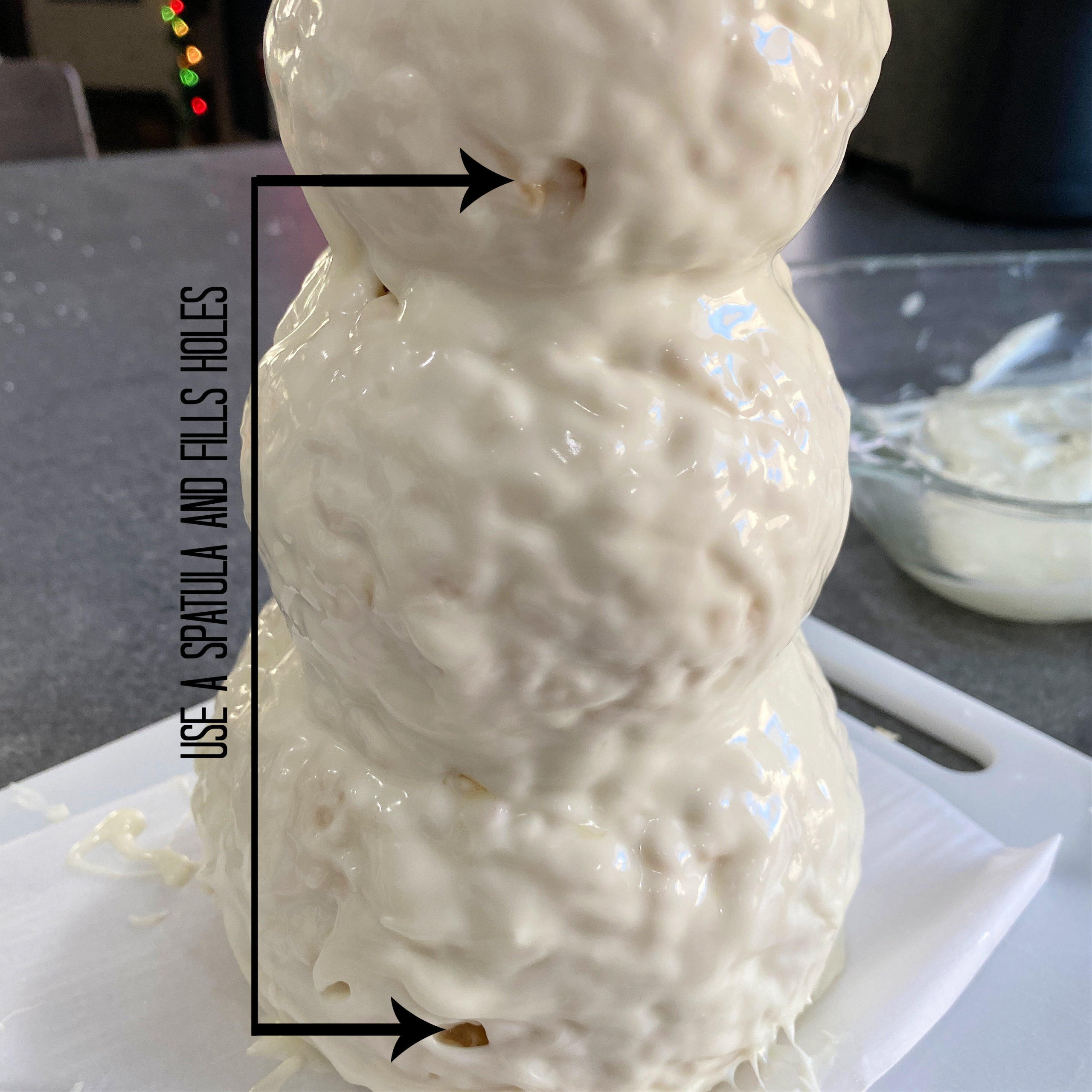 Below you will find listed some tips and tricks I like to use. Hopefully these ideas will make the process a littler easier.
TOOTHPICKS: Once the melted vanilla candy has hardened, use a toothpick to mark where the eyes, nose and mouth will go.
FAN: I use a small hand held fan to quickly cool the melted candy so it doesn't run either down or when laying down up.
MELTED CANDY: If you're making multiple snowmen, keep the melted candy warm by placing it in hot water. I took out the silicone insert of my melting pot, added hot water and turned the temp to the melting setting. TRICK: The candy in the tips of the squeeze bottles will harden and clog to avoid that from happening, place toothpicks in the hole.
EDIBLE SNOW: Pull apart white cotton candy. I found mine at The Dollar Tree.
BUMPERS: To avoid the snowman from rolling, add bumpers on each side. I had extra bags of marshmallows so I used them to serve as my bumpers.
IF I REFRIGERATE THE SNOWMEN TO HARDEN FOR DECORATING WILL THEY STILL BE SOFT INSIDE?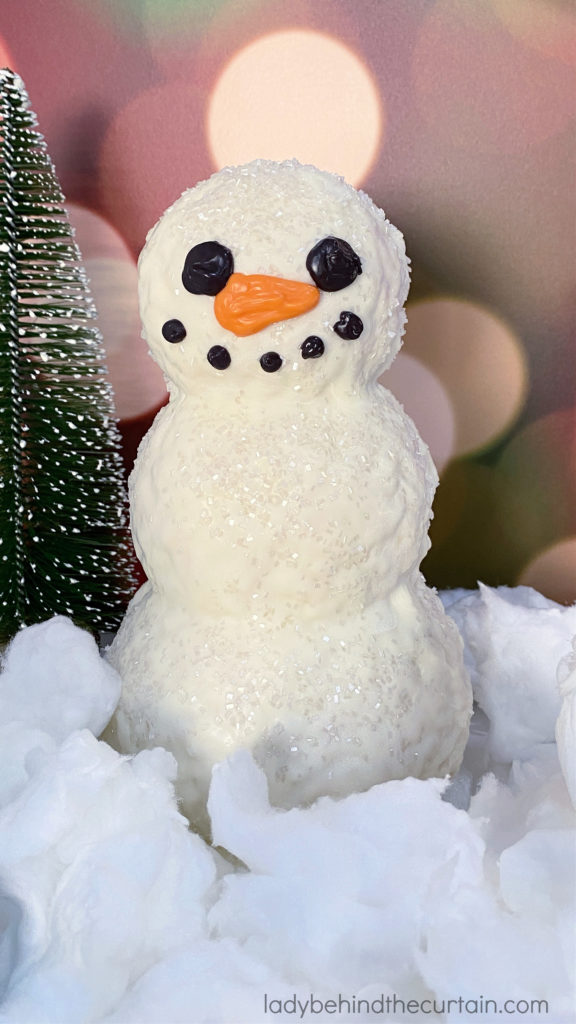 HOW DO I SERVE THE 3-D SNOWMAN RICE KRISPY TREAT?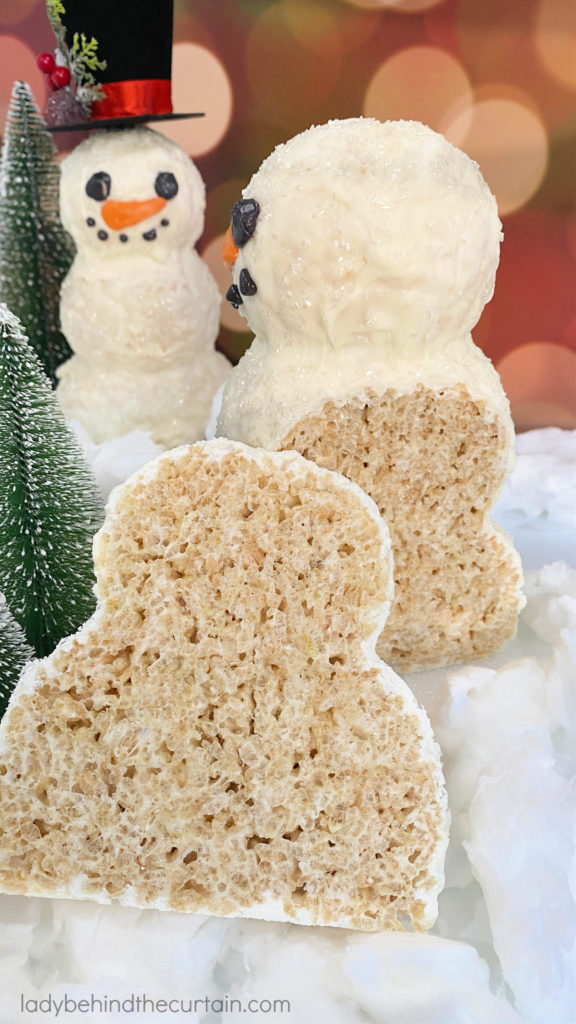 EMBELLISHMENT IDEAS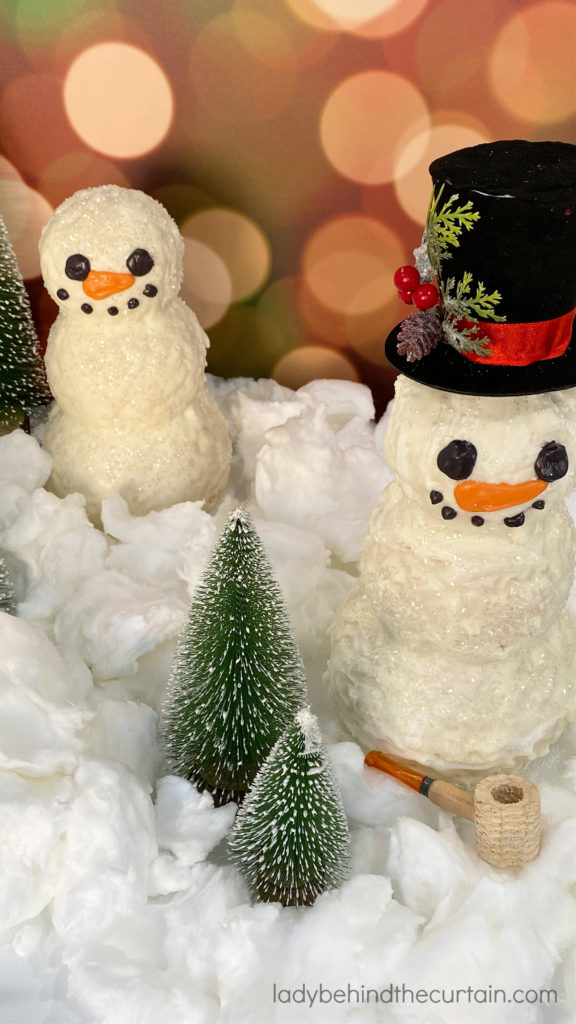 Candy for the face
Candy for buttons
Pretzels for arms
Fruit roll up for scarves
MORE CHRISTMAS FUN IDEAS FOR KIDS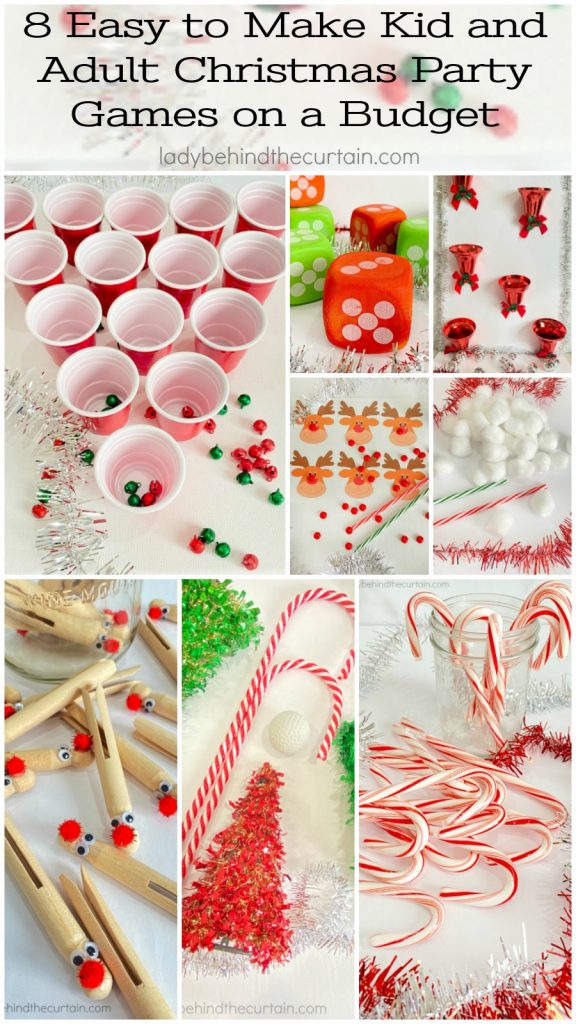 SIGN UP FOR THE LADY BEHIND THE CURTAIN NEWSLETTER AND FOLLOW THE LADY BEHIND THE PARTY ETSY SHOP
THANKS FOR VISITING♥