Sugar Free Pistachio Ice Cream
Sugar Free Pistachio Ice Cream: This delicious homemade ice cream starts with homemade Pistachio Paste for a true natural pistachio flavor, with simple ingredients and a no cook custard.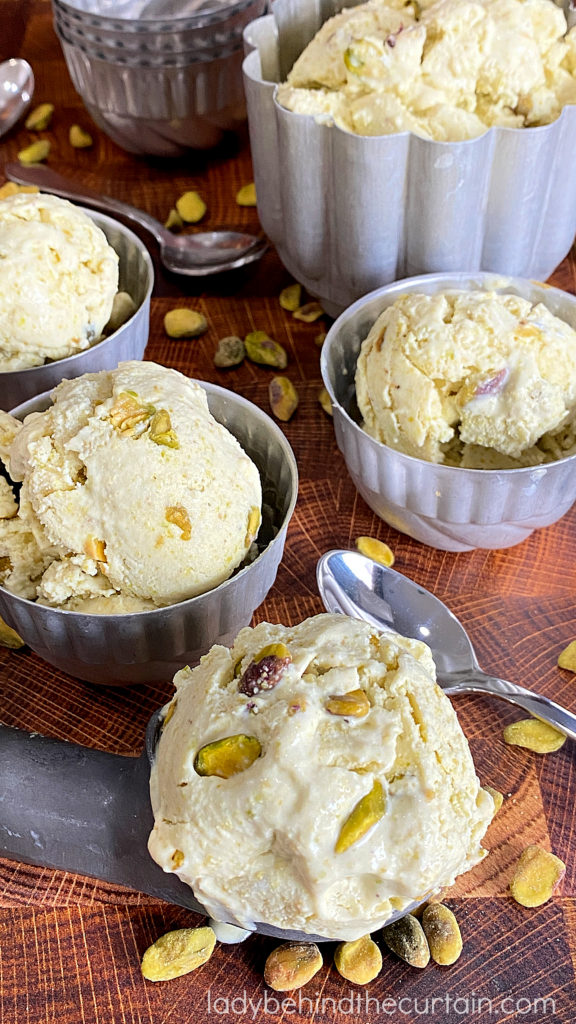 Ingredients for Sugar Free Pistachio Ice Cream
PISTACHIO PASTE—adds a bold natural pistachio flavor to the ice cream.
WHOLE MILKAND HEAVY WHIPPING CREAM—the cream and milk give the ice cream it's soft creamy taste and texture.
SUGAR SUBSTITUTE—adds sweetness without the calories of traditional granulated sugar.
VANILLA EXTRACT—brings out the pistachio flavor and adds a touch of sweetness.
Tips on How to Make Sugar Free Pistachio Ice Cream
PISTACHIO PASTE—make the paste in advance of making your ice cream. The process takes a little bit of time but the results are well worth the effort.
HEAT THE MILK—heat the milk to 170°, this will help combine the paste, sugar and vanilla.
CHILL ICE CREAM BASE—you should never add hot ice cream base into an ice cream maker. The pistachio ice cream will not churn properly. Let the ice cream base chill until fully cooled.
FREEZE AFTER CHURNING—Yes, you technically can eat the sugar free pistachio ice cream immediately after it's been churned, but it won't be the right texture yet. Scoop the churned ice cream into a loaf pan or your favorite ice cream container, and pop it into the freezer for at least 6 hours before scooping it.
HOW TO STORE SUGAR FREE PISTACHIO ICE CREAM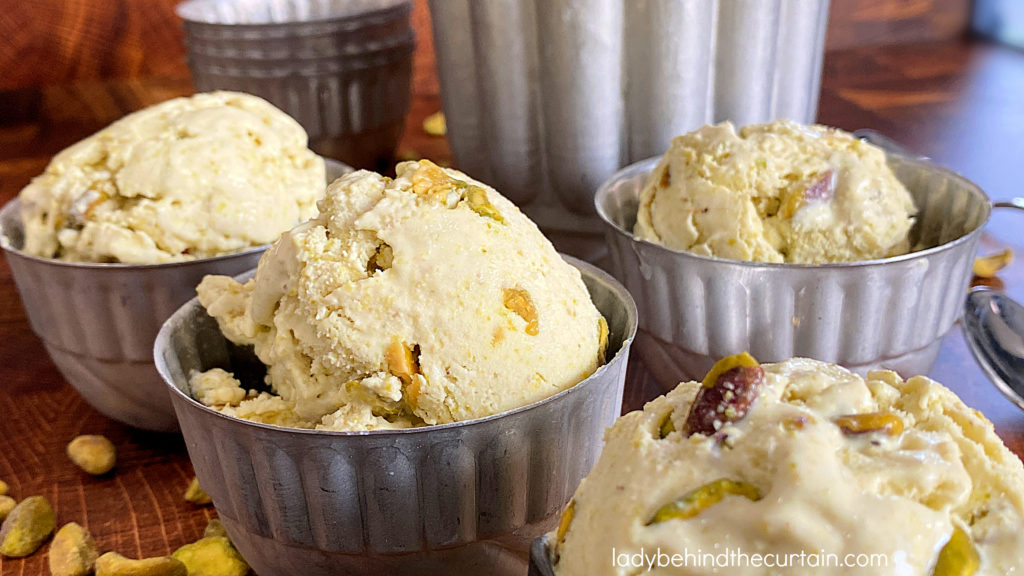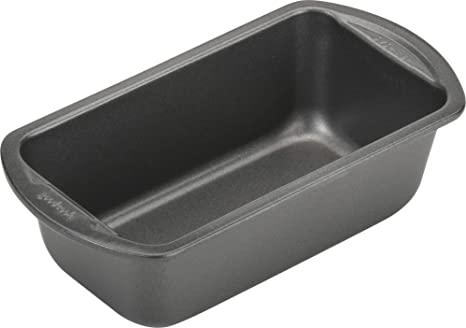 While there are many options for storing ice cream, my favorite is in a metal loaf pan. I love how cold the metal keeps the ice cream and the shape makes it easy for scooping. TO STORE: Cover with plastic wrap, foil and label.
Sugar Substitutes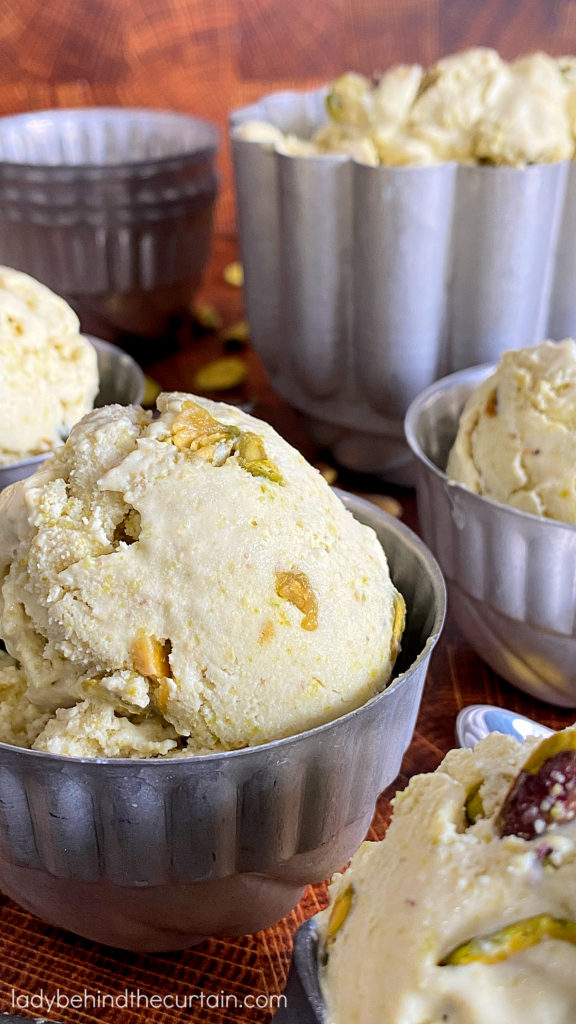 SUGAR SUBSTITUTES—There is a variety of sugar substitutes to choose from. Most of them have a "fake" taste or leave an after taste. My favorite by far is Swerve. SWERVE SWEETENER: Has zero calories and does not raise your blood sugar. It's made from natural ingredients and can be used for baking.
MORE SUGAR FREE RECIPES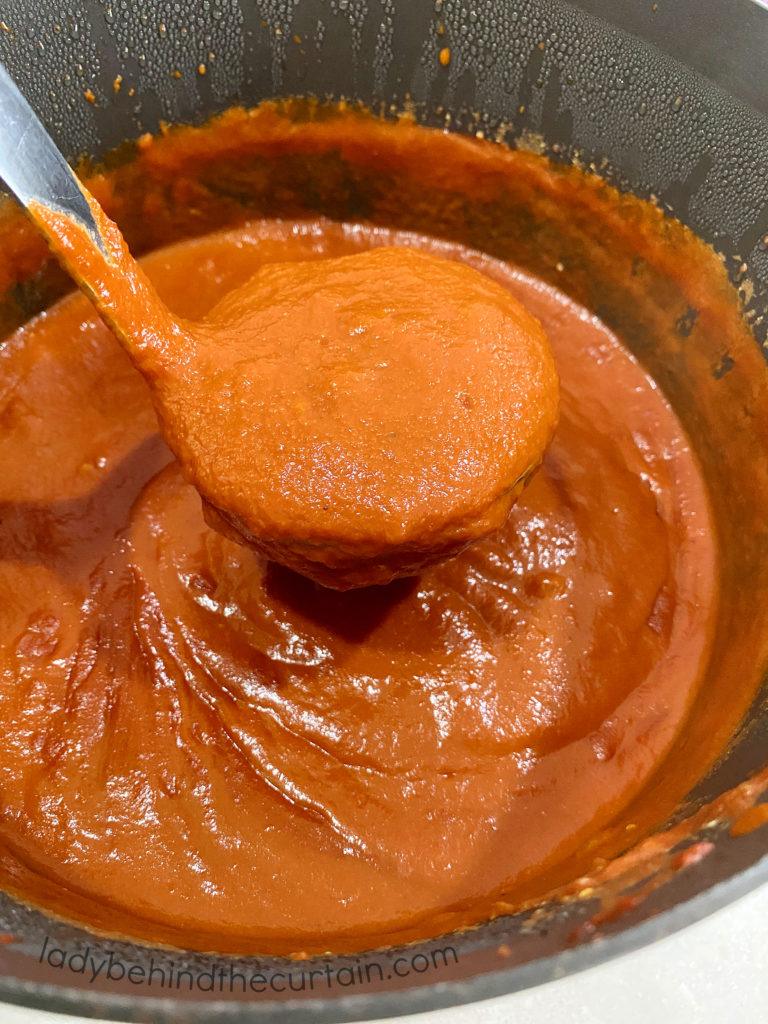 HOMEMADE SUGAR FREE BARBECUE SAUCE 2. SUGAR FREE GRANOLA YOGURT BOWL TOPPING 3. SUGAR FREE POMEGRANATE SYRUP 4. SUGAR FREE RHUBARB SYRUP 5. SUGAR FREE PEACH SWEET TEA 6. SUGAR FREE RAZZLEBERRY PIE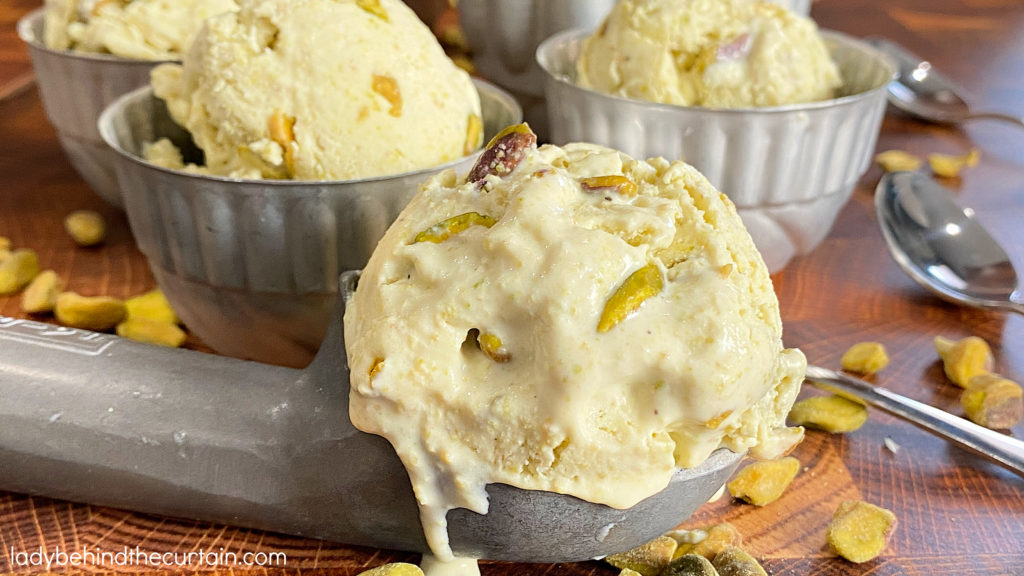 What is Pistachio Paste?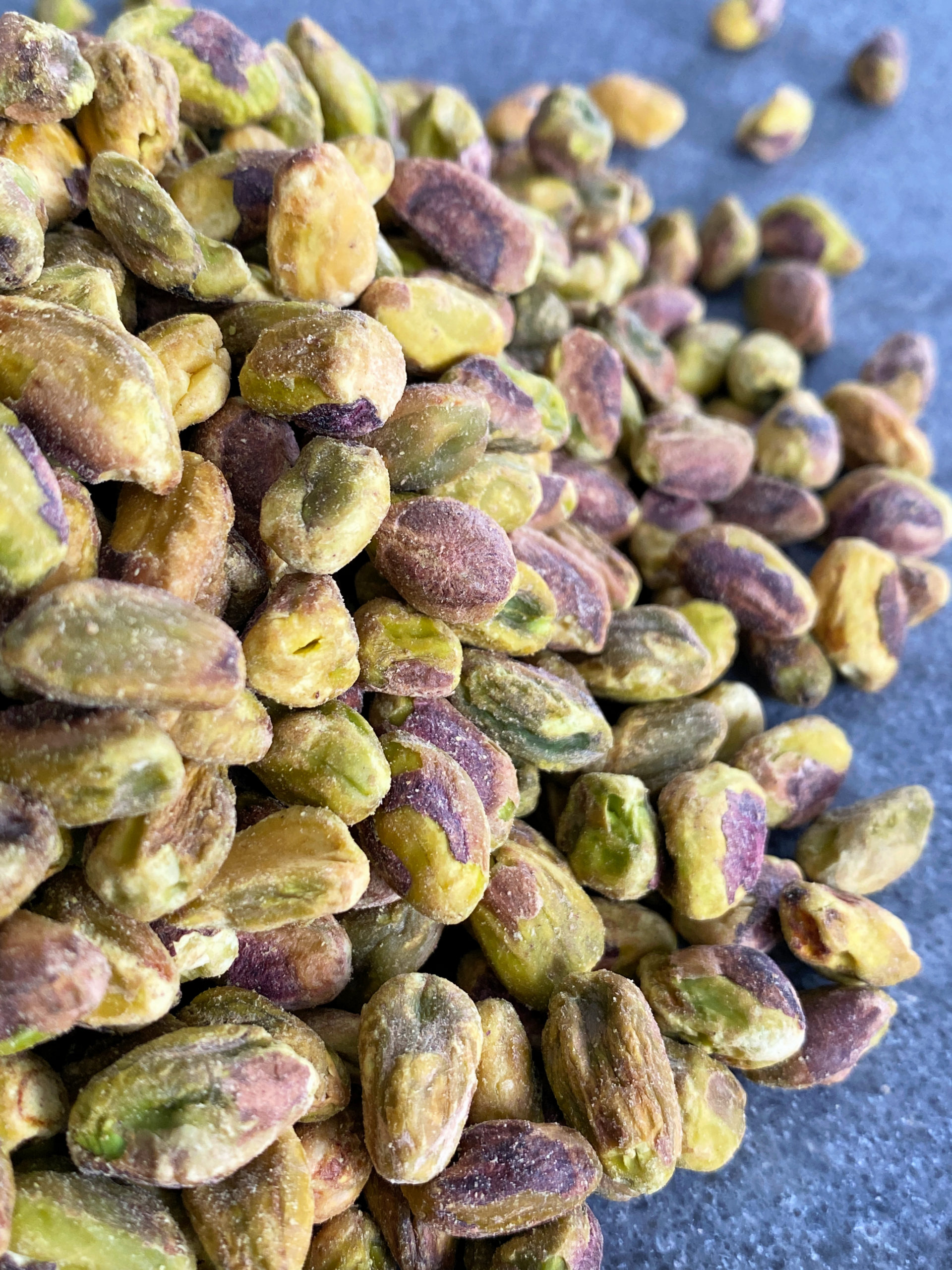 MORE ICE CREAM RECIPES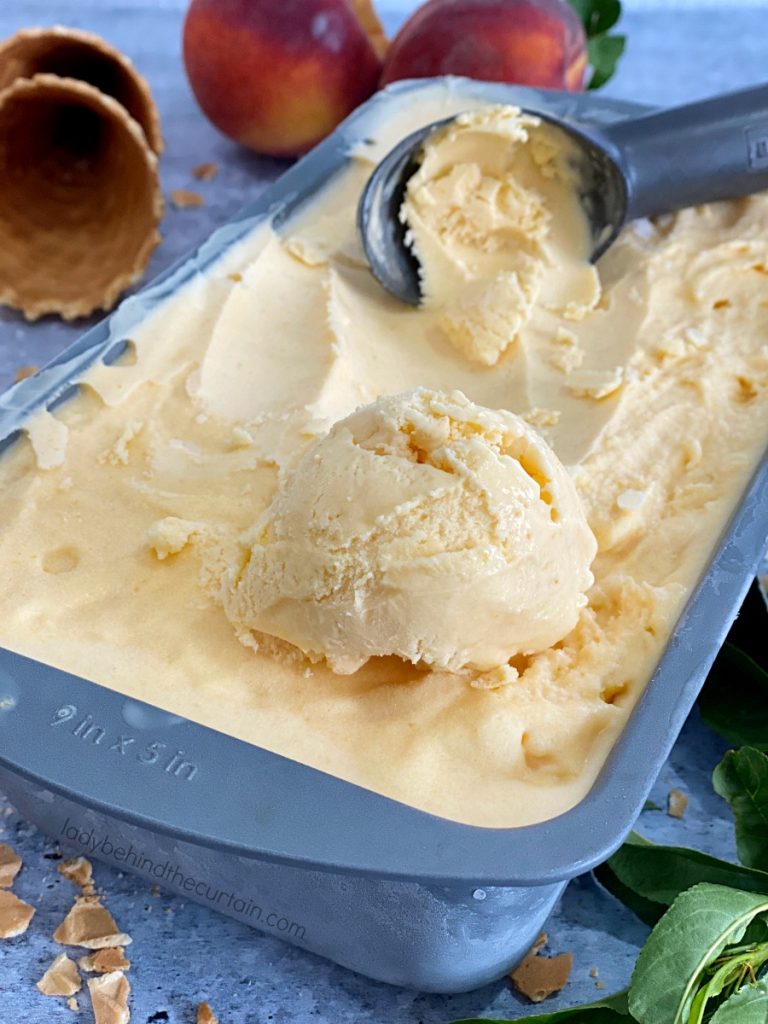 FRESH PEACH ICE CREAM 2. MONSTER COOKIE ICE CREAM 3. EASY NO COOK CHURRO ICE CREAM 4. SEMI HOMEMADE BLUEBERRY LEMON ICE CREAM
SIGN UP FOR THE LADY BEHIND THE CURTAIN NEWSLETTER AND FOLLOW THE LADY BEHIND THE PARTY ETSY SHOP
THANKS FOR VISITING♥