Instant Dark Chocolate Cocoa Mix
Wouldn't you like to snuggle up with a hot cup of cocoa you customized with the ingredients you like?  Sure you can buy instant cocoa packets. But if you make your own Instant Dark Chocolate Cocoa Mix you can customize it to what you like.  This mix is pretty much a base for whatever flavors you'd like to add.  Like crushed peppermint, chocolate chips, instant coffee or even change up the flavor of the creamer.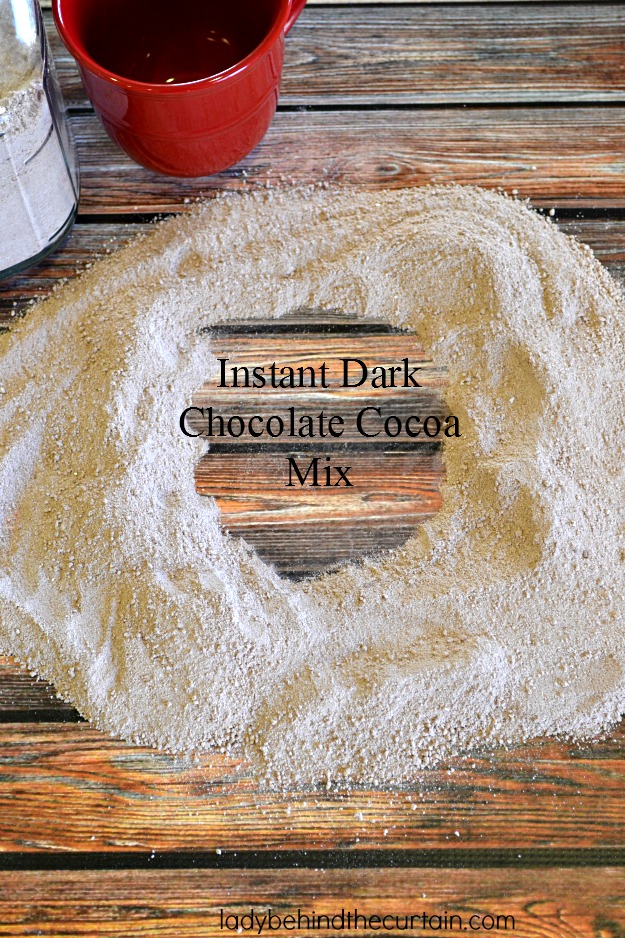 This Instant Dark Chocolate Cocoa Mix makes a big batch so you can divide it and make different flavors of cocoa.  Package it up in a cellophane bag, tuck the bag into a large mug and wrap it up as a secret Santa gift.
Yield: Serves 30
Instant Dark Chocolate Cocoa Mix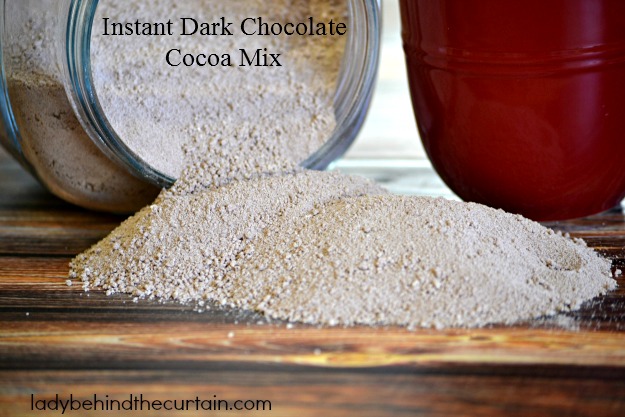 Ingredients
8 quart box of dry milk
1 pound dark cocoa mix (the kind you have to add milk to)
1 cup confectioners' sugar
6 ounces chocolate flavored coffee creamer powder (found at Walmart)
Instructions
Into a large bowl add the milk, cocoa, sugar and coffee creamer.
Stir to combine and store in an airtight container in you pantry.
Use 1/3 cup of mixture per one medium size mug of hot water.
Notes
This recipe is from [Lady Behind The Curtain|https://www.ladybehindthecurtain.com}