Rugelach is a Jewish pastry.  Rolled to look like a crescent roll and filled with fruit, cinnamon and sugar.  This Rugelach also has a thin layer of apricot preserves spread on the cream cheese dough.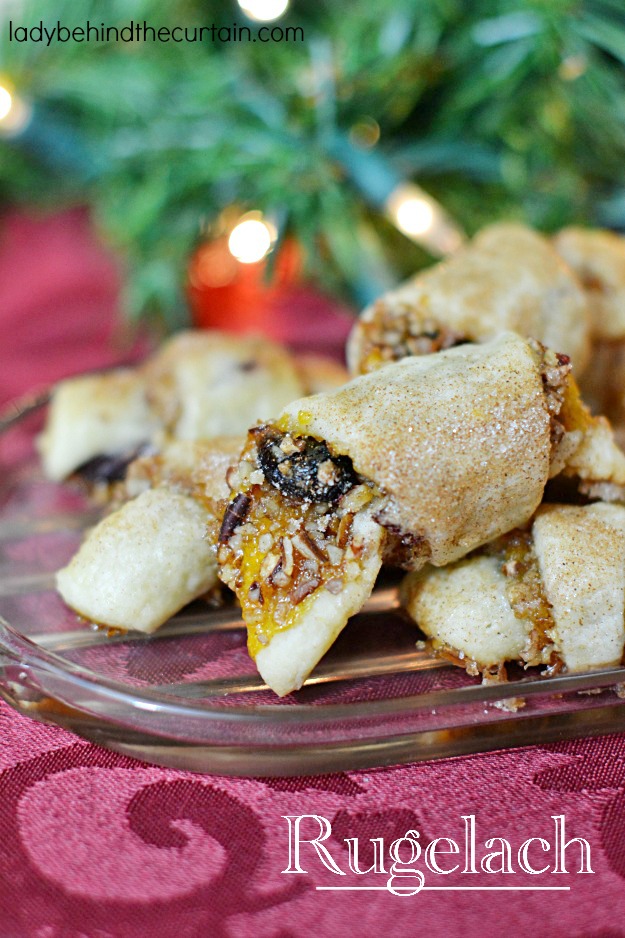 Once you divide the dough into four equal parts, press the dough into a circle and refrigerate to harden.  One circle at a time roll into a 9-inch circle, spread with preserves, sprinkle on nut mixture, cut into 12 equal wedges and roll up each wedge starting at the wide end.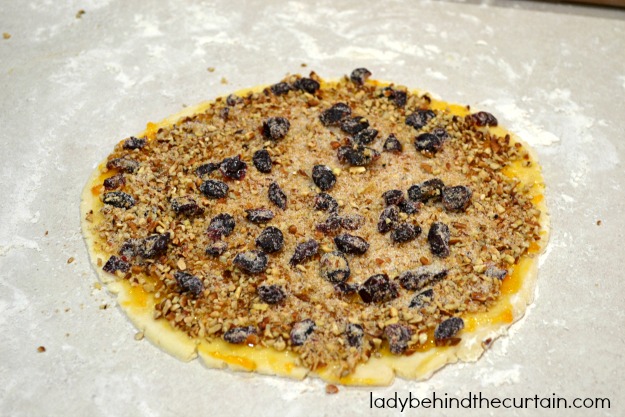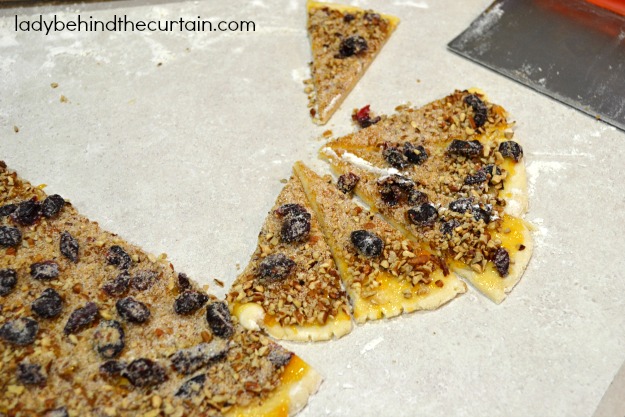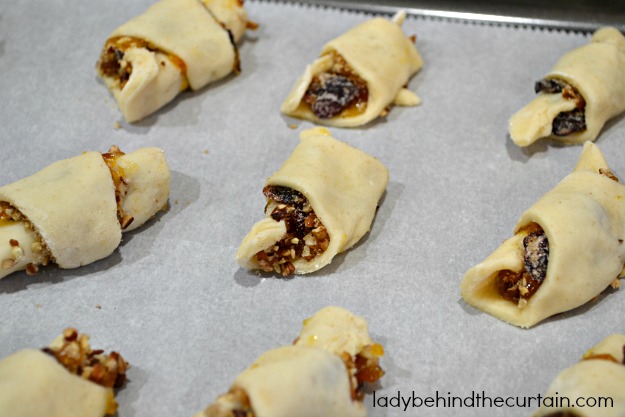 Baked to perfection this Rugelach tastes like a sophisticated cinnamon roll.  What a great addition to a holiday platter.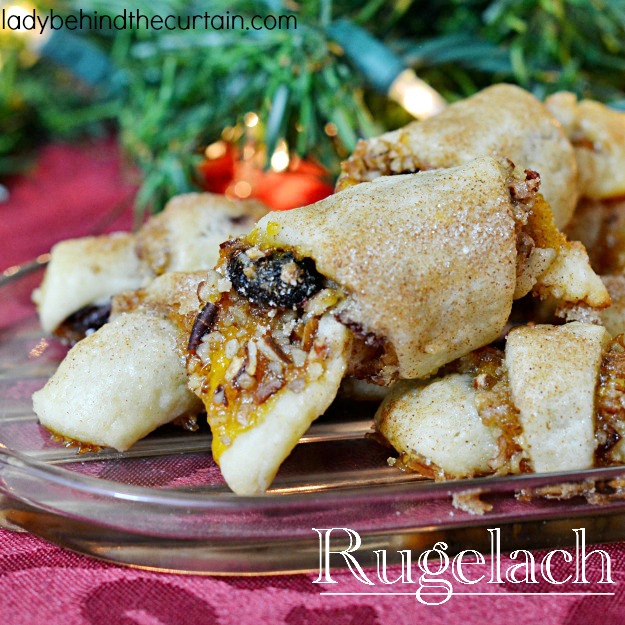 MORE COOKIE RECIPES
1. LEMON DREAM COOKIES  2. CHEWY WHITE CHOCOLATE CHIP MACADAMIA NUT COOKIES  3. BROWN BUTTER COOKIES WITH AN EGGNOG FUDGE CENTER