Light Greek Cucumber Yogurt Spread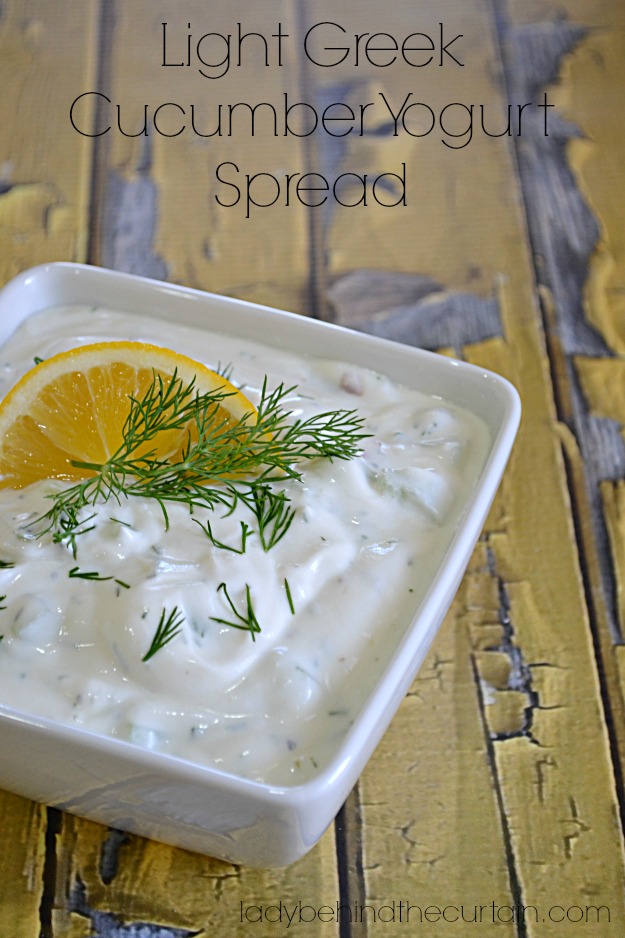 The great flavors I love from Tzatziki only as a spread and light on the calories.  You could also serve this light Greek cucumber yogurt spread as a dip with pita chips, a chicken wrap or in chicken salad.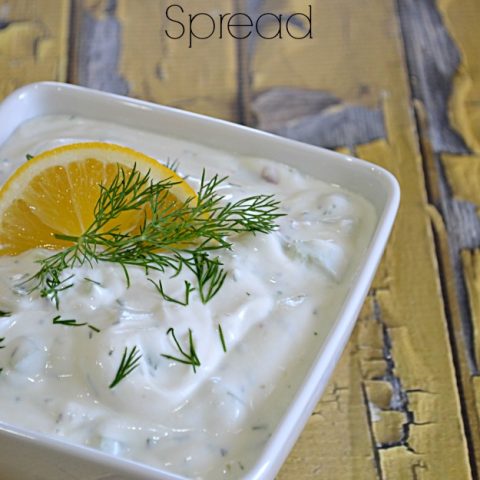 Light Greek Cucumber Yogurt Spread
Yield:
Approximately 2 cups
Ingredients
1 1/2 cups light plain yogurt
1/2 cup light sour cream
1 tablespoon fresh lemon juice
1 1/2 teaspoon fresh dill, chopped
1/2 tablespoon olive oil
1/2 tablespoon red wine vinegar
1/2 tablespoon salt
pinch black pepper
1/8 teaspoon crushed red pepper
1 cup cucumber, peeled, seeded and diced
Instructions
In a small bowl mix together the yogurt, sour cream, lemon juice, dill, oil, vinegar, salt, pepper and red pepper.
Mix until combined.
Fold in cucumber.