Make It Your Own Pound Cake Dipping Bar
Make It Your Own Pound Cake Dipping Bar | Need a quick and easy delicious dessert that is perfect for any celebration or when your sweet tooth is calling?  When I find myself short on time I know I can count on Sara Lee® All Butter Pound Cake!  Full of butter flavor and ready in only 10 seconds these delicious cakes are just what I need.  They are super versatile.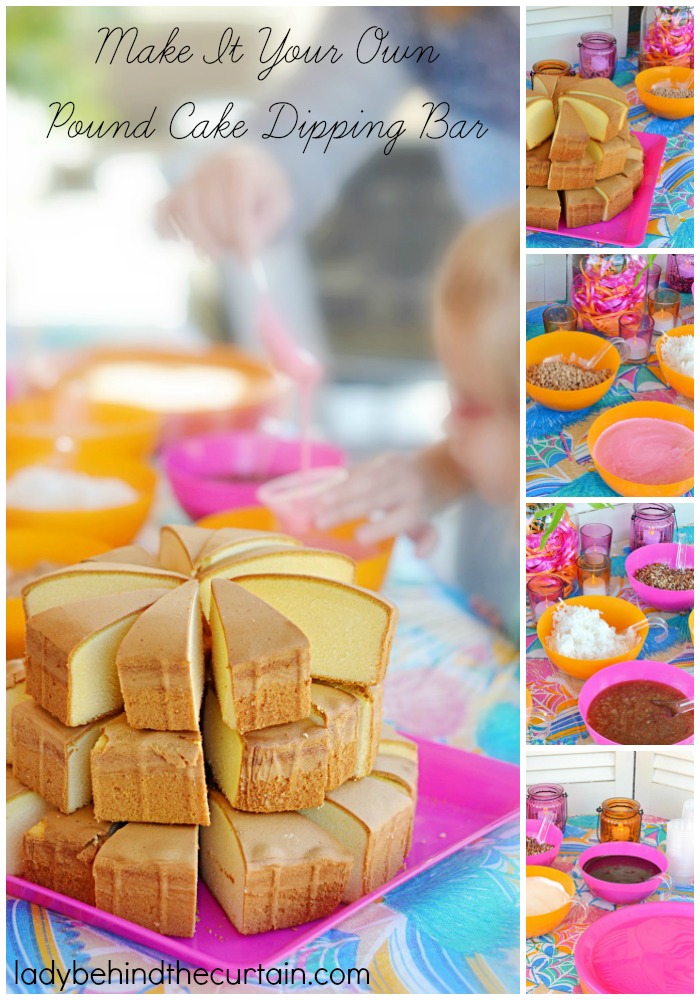 In the past I made a wonderful strawberry shortcake.  This time I made a dipping bar!  Perfect for my Spring Celebration adorned in bright orange and pink colors this dipping bar was the hit of the party!  Everyone loved the idea of being able to customize their dessert to exactly what they liked and I loved that all I had to do was defrost the cake!  Plus, I already had all the items in my pantry.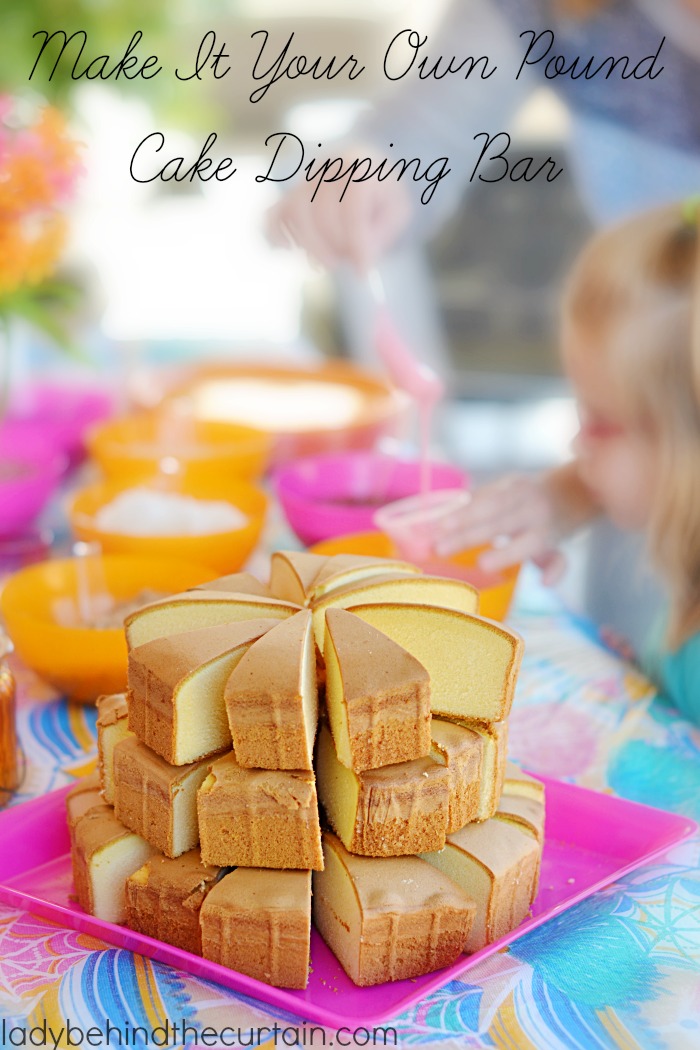 Just looking at this table makes me happy!  First, I cut the cake into wedges.
All I did for the dip was melt cans of store bought frosting in the microwave 30 seconds.  This will melt the frosting and make it perfect for dipping.  I used dark chocolate, cherry, vanilla and coconut frosting and then for the toppings I had toffee bits, pecans, coconut and chocolate coated candy.  I had little plastic cups for my guests to put the dip and sprinkles in.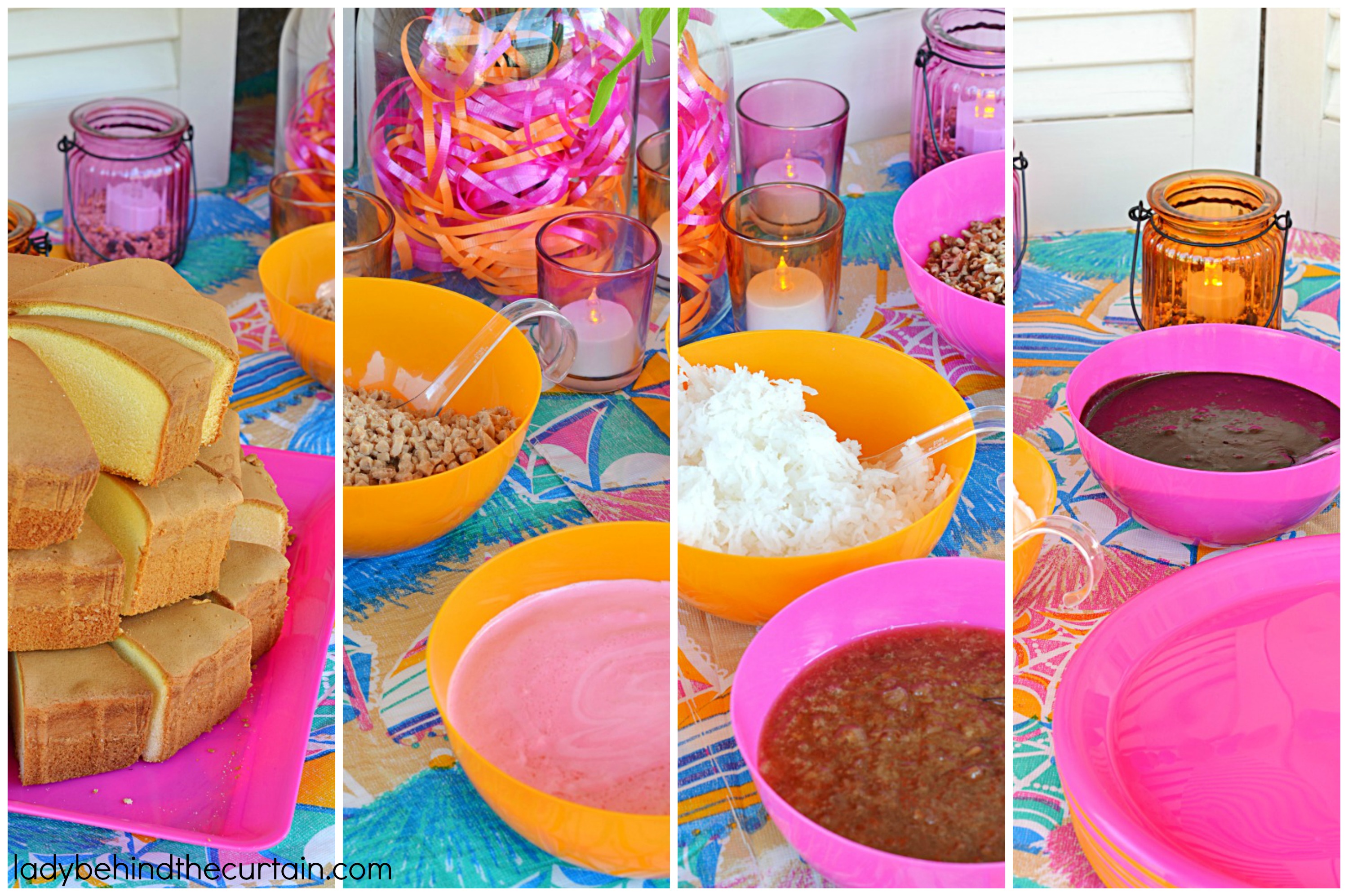 You may wonder where I found these family size delicious Sara Lee® All Butter Pound Cakes.  Well wonder no more….I found them at Walmart!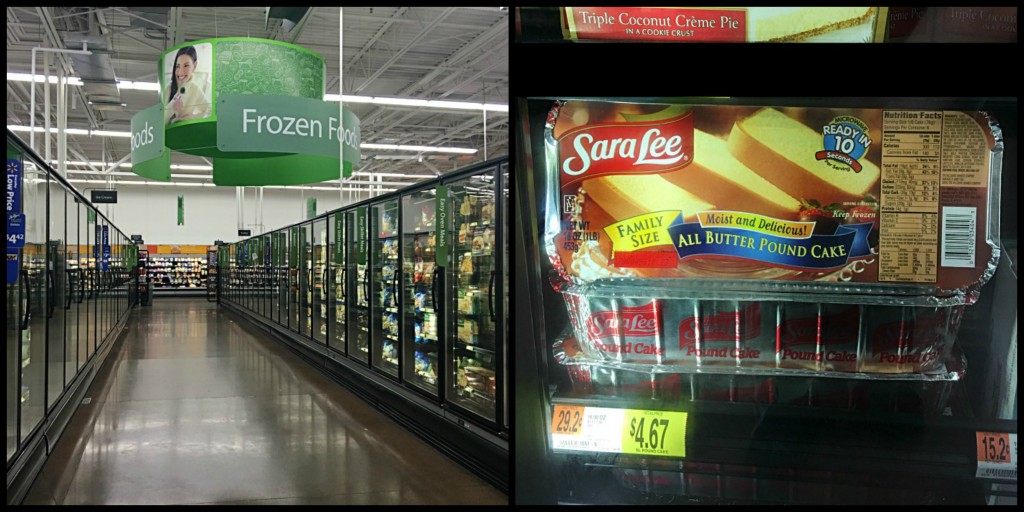 This is a sponsored post written by me on behalf of Tyson Foods, Inc. All opinions are entirely my own.