Stir together the caramel and sauteed apples before eating this delicious treat!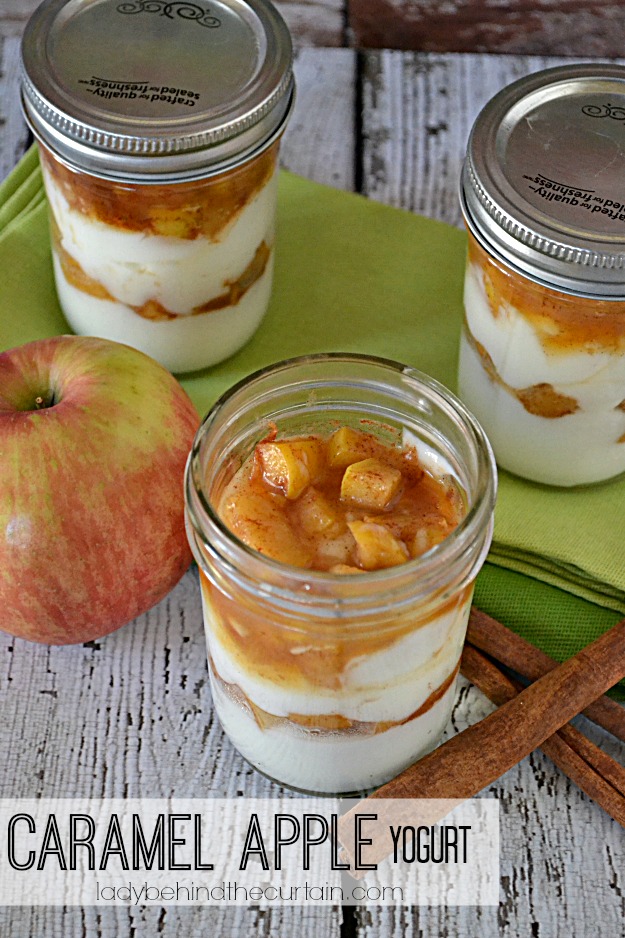 Layers of sauteed apples with cinnamon and a touch of butter then topped with caramel and a swirl of icing.  Yes, this Caramel Apple Yogurt can be for dessert!  I like to pack it in a lunch for a mid morning or afternoon snack.
Pair this Caramel Apple Yogurt with my Fruit and Flaxseed Muffins or my Low Fat Zucchini Muffins  for a good breakfast.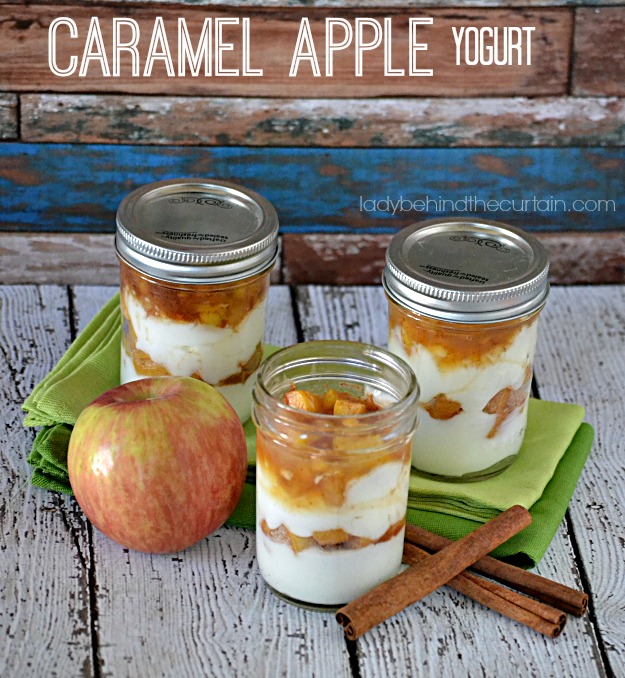 Create your own Recipe Box and save your favorite Lady Behind The Curtain recipes.  Make a Meal Plan with your favorite recipes and ZipList will automatically add the ingredients to a Shopping List.
MORE LIGHT BREAKFAST RECIPES
1. LIGHT BLUEBERRY BANANA MUFFINS  2. CINNAMON ROLLS  3. LIGHT OATMEAL SCONES  4. PULL APART DONUT