Sweetheart Cinnamon Rolls
Sweetheart Cinnamon Rolls | Using store bought cinnamon rolls is all you need to create these fun festive Valentine's Day treats. Scroll down to view a step by step video to see how easy it is to create heart shaped cinnamon rolls.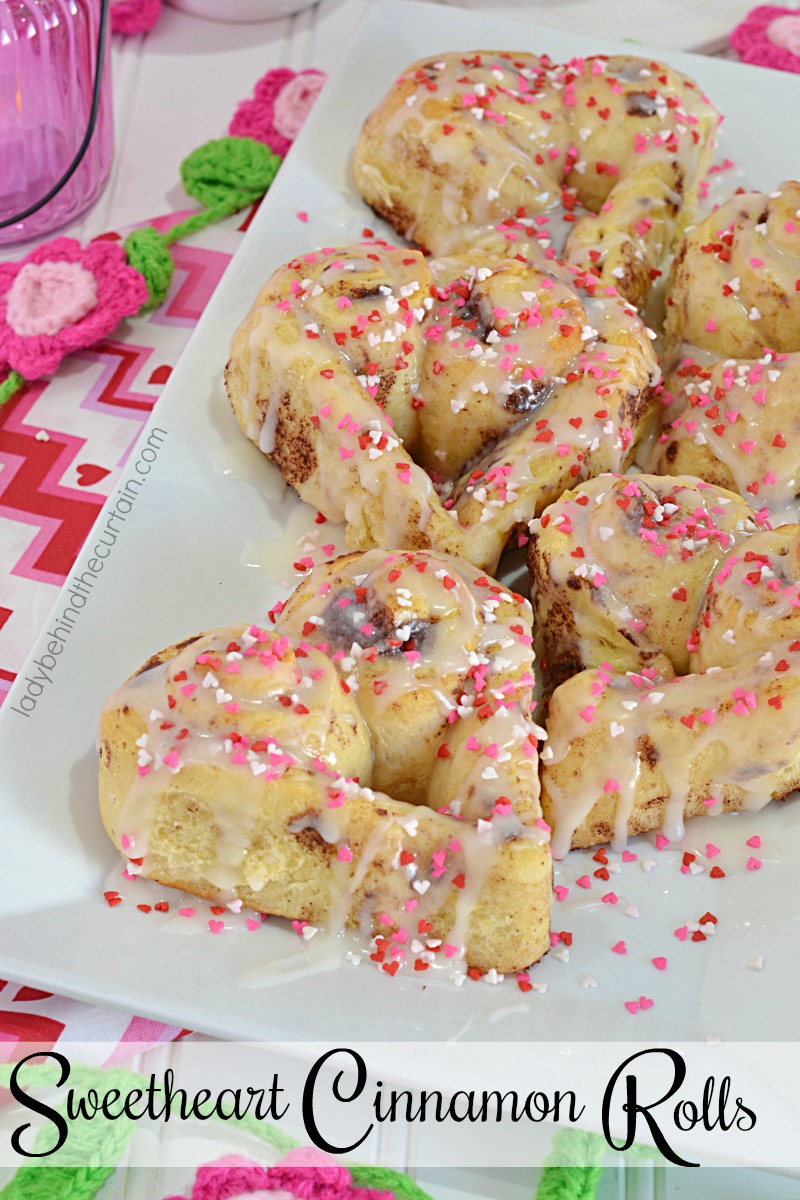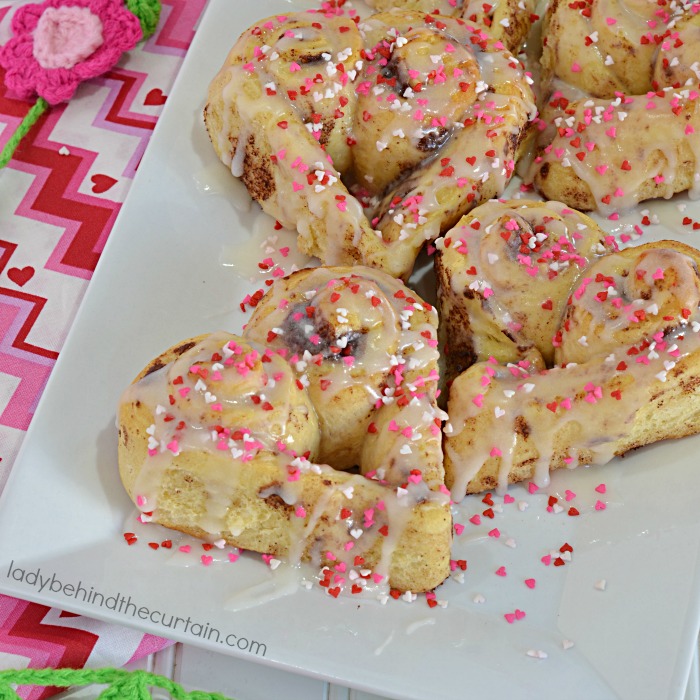 HOW TO MAKE SWEETHEART CINNAMON ROLLS
Click here to SEE HOW I USED THE SWEETHEART CINNAMON ROLLS ON MY VALENTINE'S DAY DESSERT TABLE (pictured below)—->>>>YOU'RE JUST MY TYPE VALENTINE'S DAY DESSERT TABLE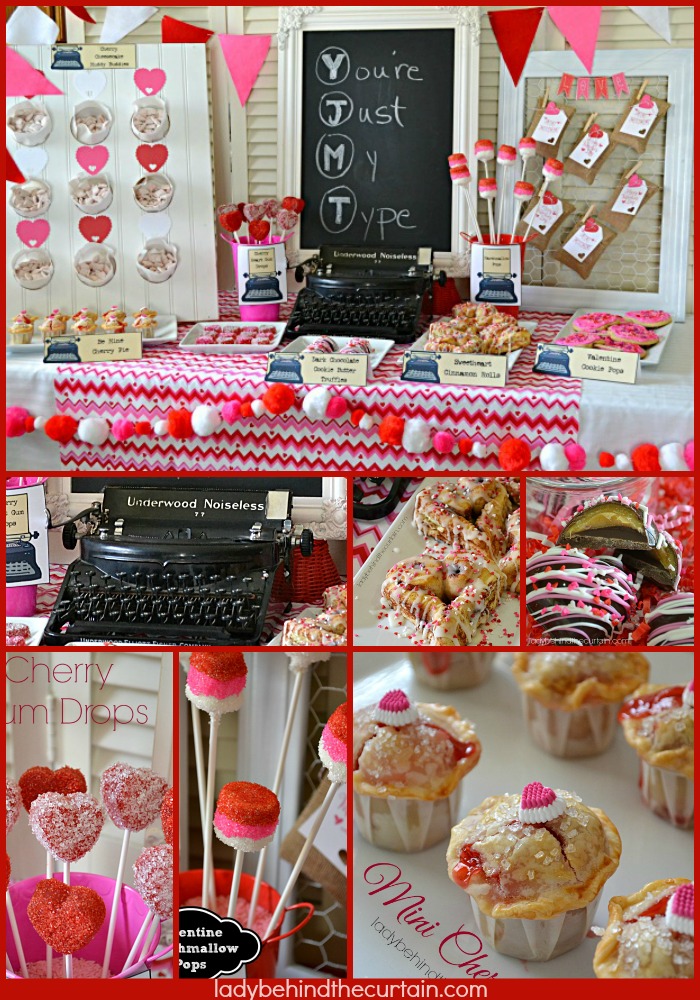 SCROLL DOWN FOR THE PRINTABLE RECIPE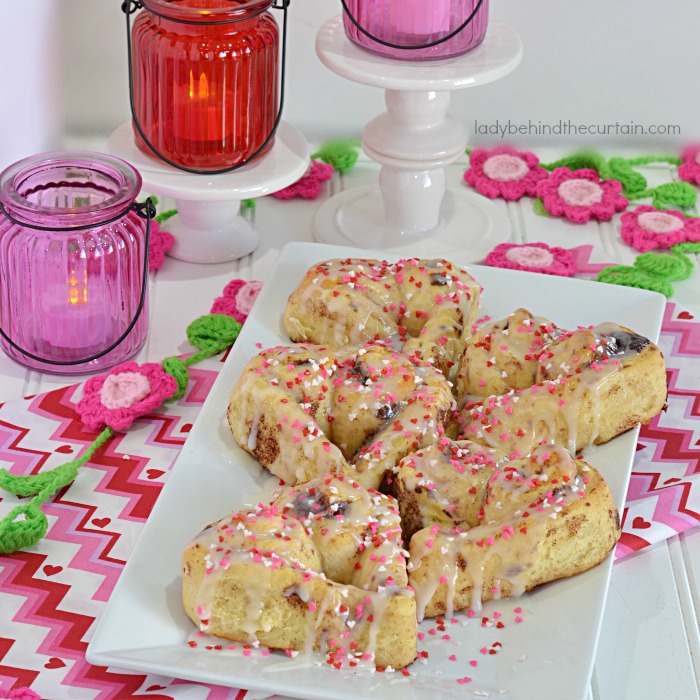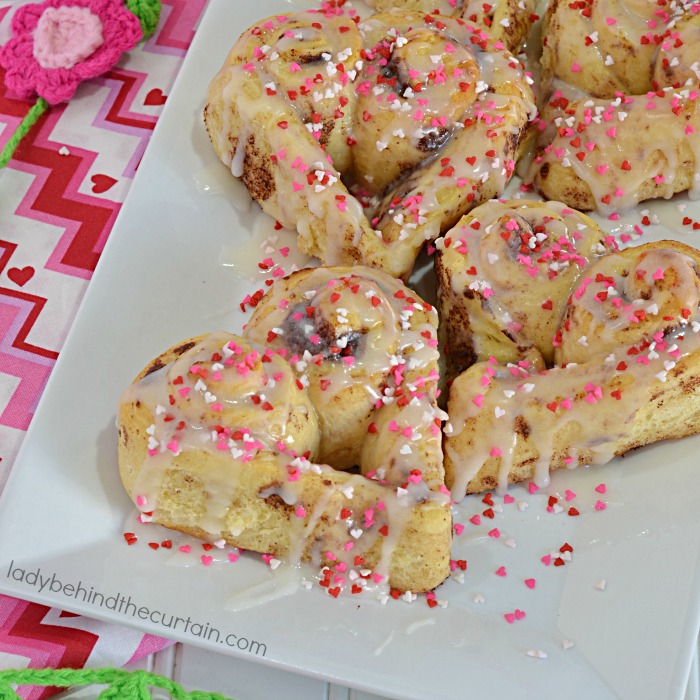 Sweetheart Cinnamon Rolls
Yield:
Depending on the can but usually 5
Ingredients
1 (13 ounce) refrigerated flaky cinnamon rolls with icing
Optional: sprinkles
Instructions
Preheat oven to 350°.
Spray a 9-inch round cake pan with non stick cooking spray.
Carefully unwind each roll into a long strip of dough, leaving center coiled.
Coil the unrolled end of each strip in toward center, making two equal coils.
Pull middle of strip down to make a point, forming a heart shape; pinch point.
Place in pan, points toward center.
Bake 13 to 15 minutes or until golden brown.
Cool 5 minutes before removing to cooling rack.
Spread or drizzle frosting over warm rolls.
Optional: add sprinkles.
MORE FUN VALENTINE'S DAY TREATS
NEVER MISS A POST
More Valentine's Day treat ideas you might like. EASY VALENTINE'S DAY PATTIES and VALENTINE'S DAY CUPID POPCORN.