Serving an Italian dinner?  This Muffuletta Dip is the perfect appetizer.  With tons of flavor, all you need are thin slices of a baguette.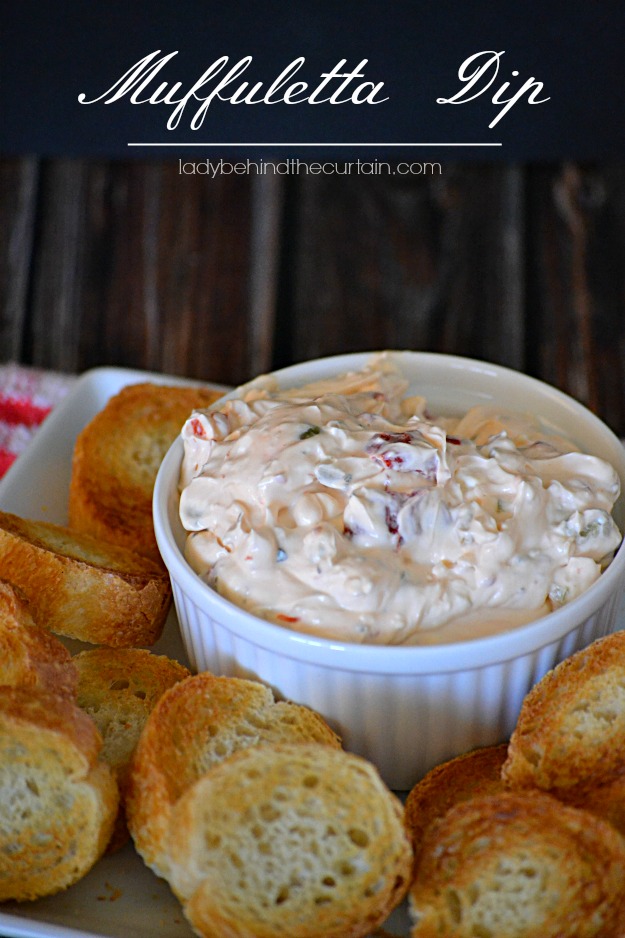 This creamy Muffuletta Dip is filled with tangy olives, vinegar. smokie peppers and is not only fantastic as a dip but can also be a delicious sandwich spread.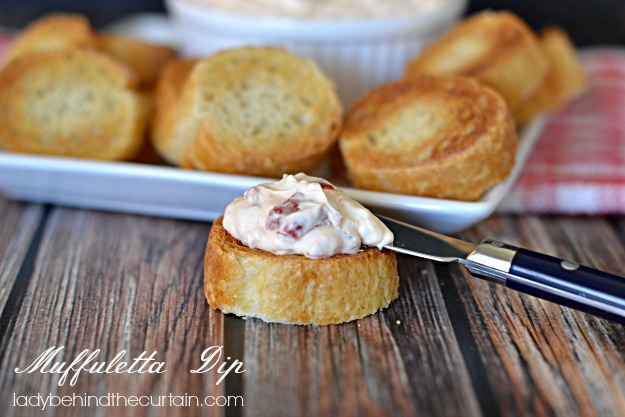 Serve with my Chicken Firenze.  A chicken breast stuffed with spinach, carrots and mushrooms.
Create your own Recipe Box and save your favorite Lady Behind The Curtain recipes.  Make a Meal Plan with your favorite recipes and ZipList will automatically add the ingredients to a Shopping List.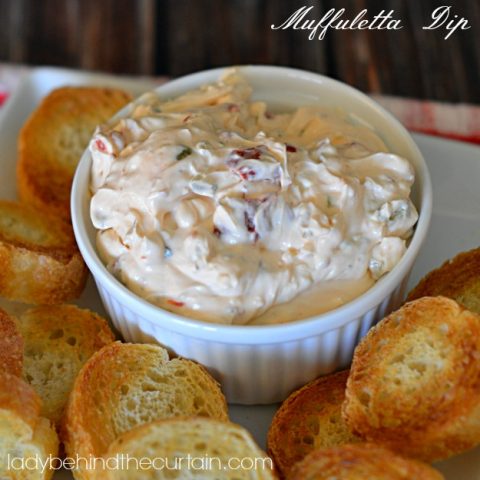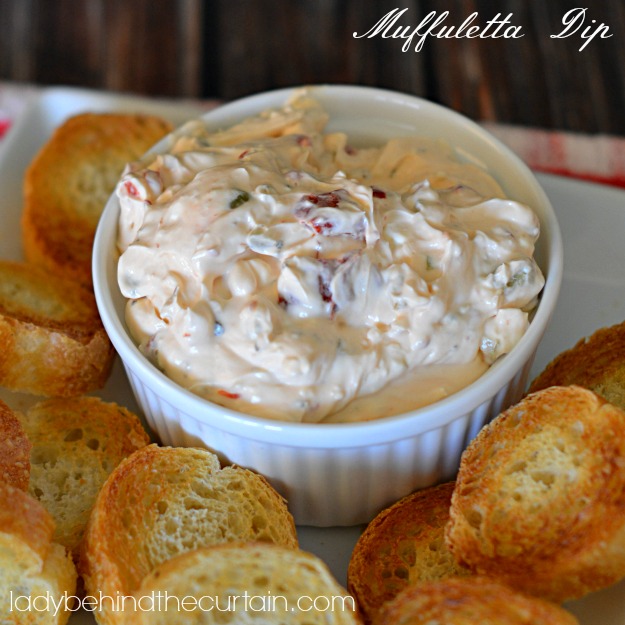 Muffuletta Dip
Ingredients
4 ounce cream cheese, softened
1/2 cup sour cream
1/2 teaspoon garlic, minced
1 tablespoon red wine vinegar
1/4 teaspoon dried oregano
2 teaspoons olive oil
2 tablespoons green olives, chopped
2 tablespoons roasted red peppers, chopped
1/2 teaspoon salt
1/8 teaspoon black pepper
garnish: toasted sour dough rounds.
Instructions
Blend cream cheese in a mixer until creamy.
Add the sour cream, garlic, vinegar, oregano, oil, olives, pepper, salt and pepper.
Blend until combined.
Serve with toasted sour dough rounds.