Beer Braised Tri Tip Burritos
These Beer Braised Tri Tip Burritos have layers of flavor starting with the delicious Tri Tip!  Make a BIG batch of burritos and freeze, for busy weeknight dinners or as a grab and go lunch.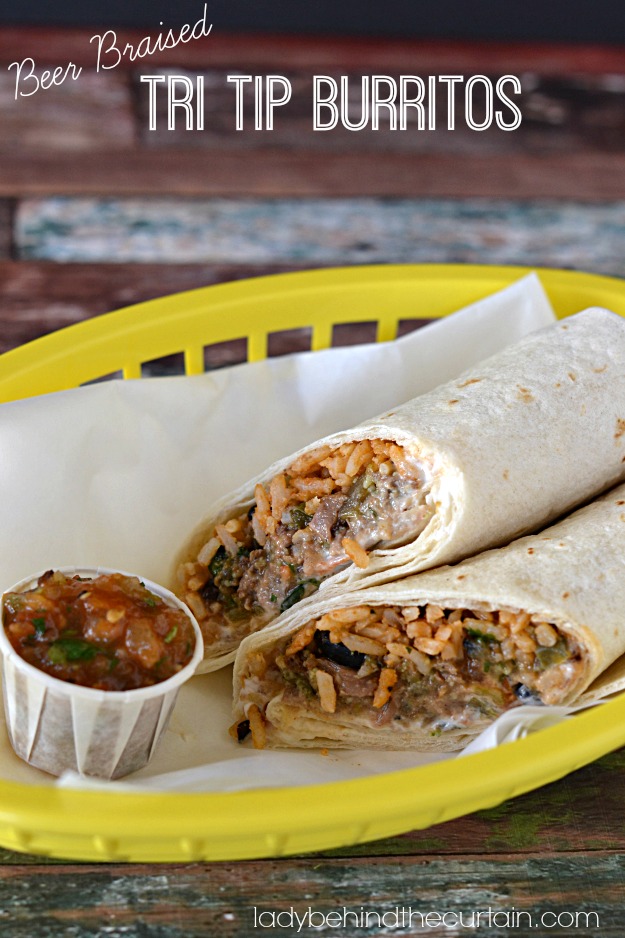 Cooking the Tri Tip low and slow allows the meat to become tender and juicy.  Adding bell pepper, cilantro and Mexican beer give the meat great flavor.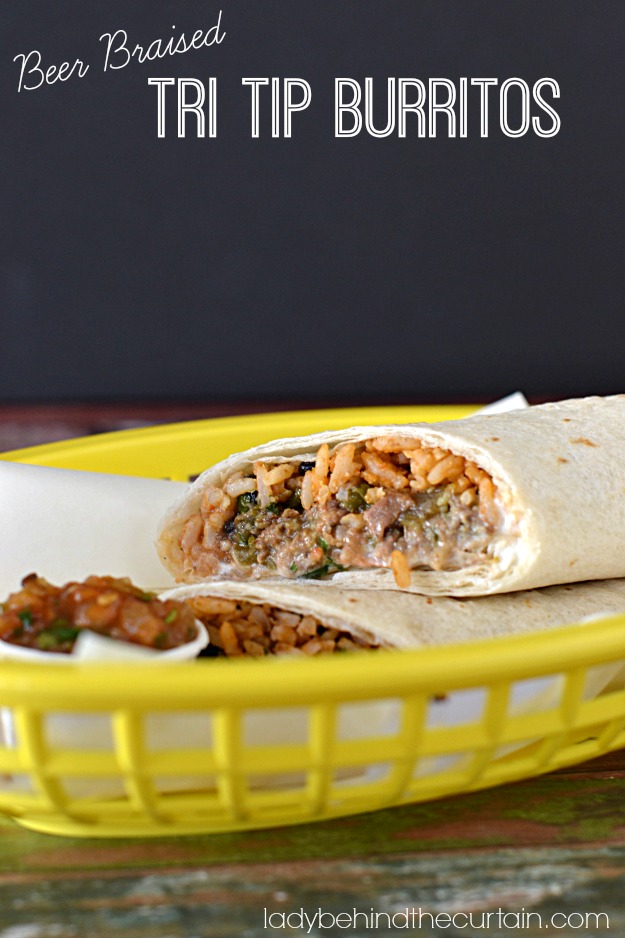 With layers of rice, beans, meat, sour cream and Roasted Salsa.  This burrito could easily be classified as my husband likes to say "a 5 pounder".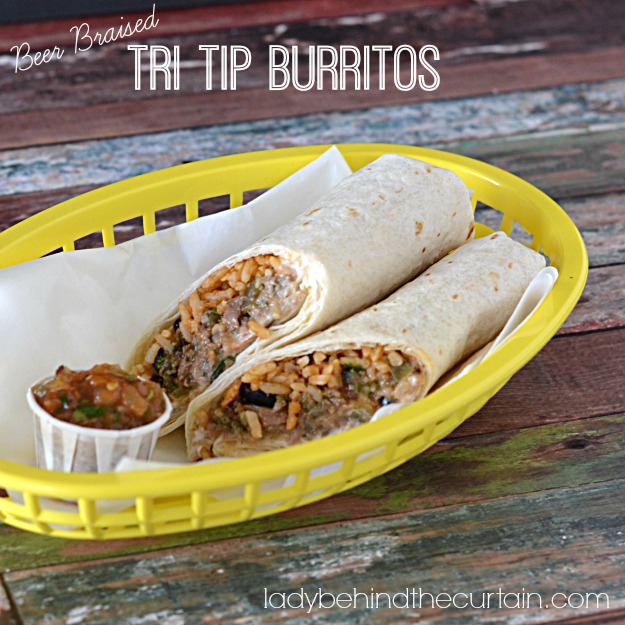 How about serving a big glass of Alcohol Free Sangria to wash it down.
Create your own Recipe Box and save your favorite Lady Behind The Curtain recipes.  Make a Meal Plan with your favorite recipes and ZipList will automatically add the ingredients to a Shopping List.