Okay, so it's going to be hard to describe how truly good this Dulce de Leche Dip is.  Here is goes,  a fluffy cloud of caramel yumminess.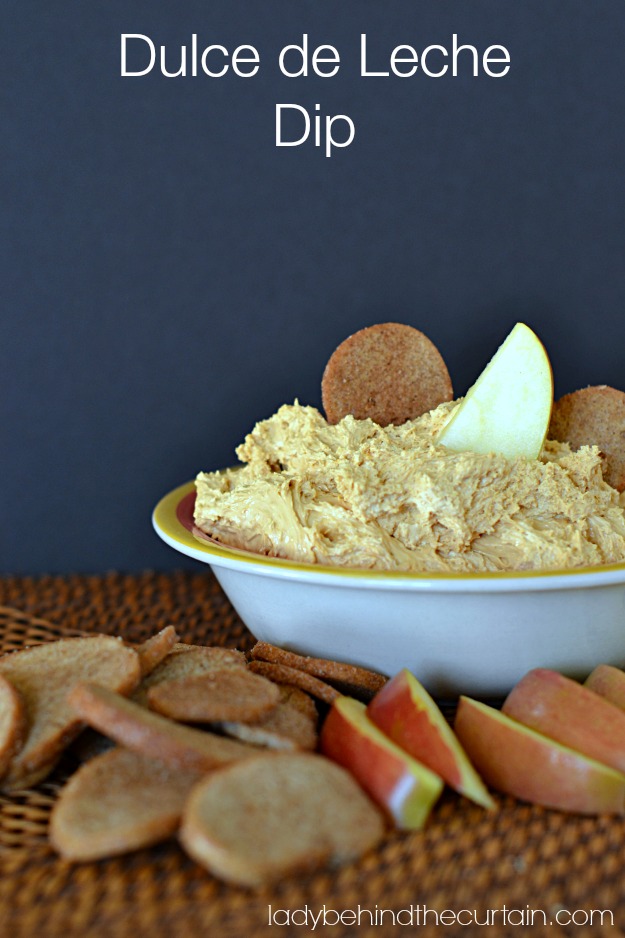 This creamy caramel dip is made with marshmallow cream and vanilla pudding.  Hide the spoons!  Because your guests will want to eat this delicious Dulce de Leche Dip by the spoonfuls.  🙂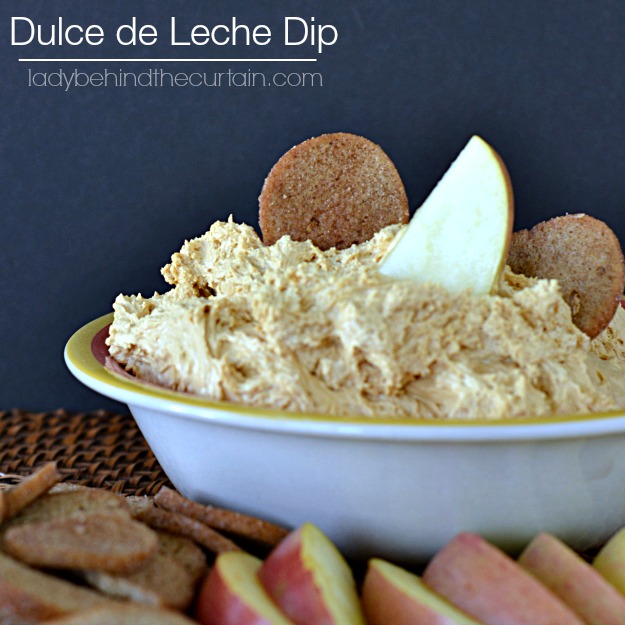 The perfect dip for a fiesta, bridal or baby shower.  You could also serve it with my Pumpkin Pie Dip.