Our Vacation at Mount Rushmore National Memorial

Our Vacation at Mount Rushmore National Memorial |  Voted to BEST kids friendly summer vacation!  We have been to many places but I think this vacation will be the most memorable.  This is a great Summer Vacation for kids.  Not for just the majestic view of the memorial (that may be lost with some kids) but also for the open space to run around (there are a few easy hiking trails) in.  Add that to experiencing some of natures creatures and the beauty….I give this vacation two thumbs up!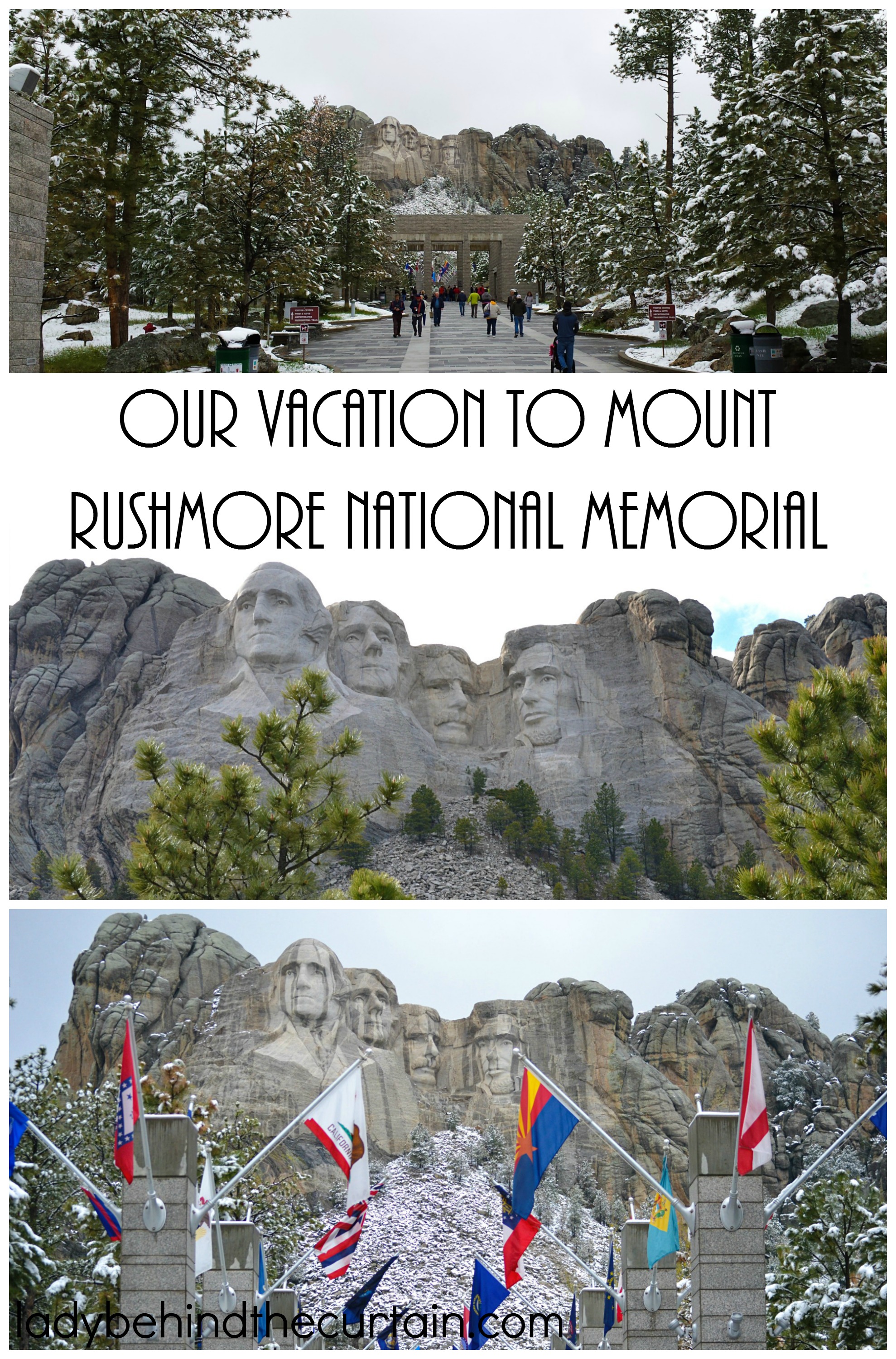 Our vacation was in May.  The temperature is usually around the high 60's but this year they had an unexpected snow storm.  For us this was great!  Living in Arizona we don't have much experience with snow so we considered it an extra bonus!  Plus, the beauty was breathtaking!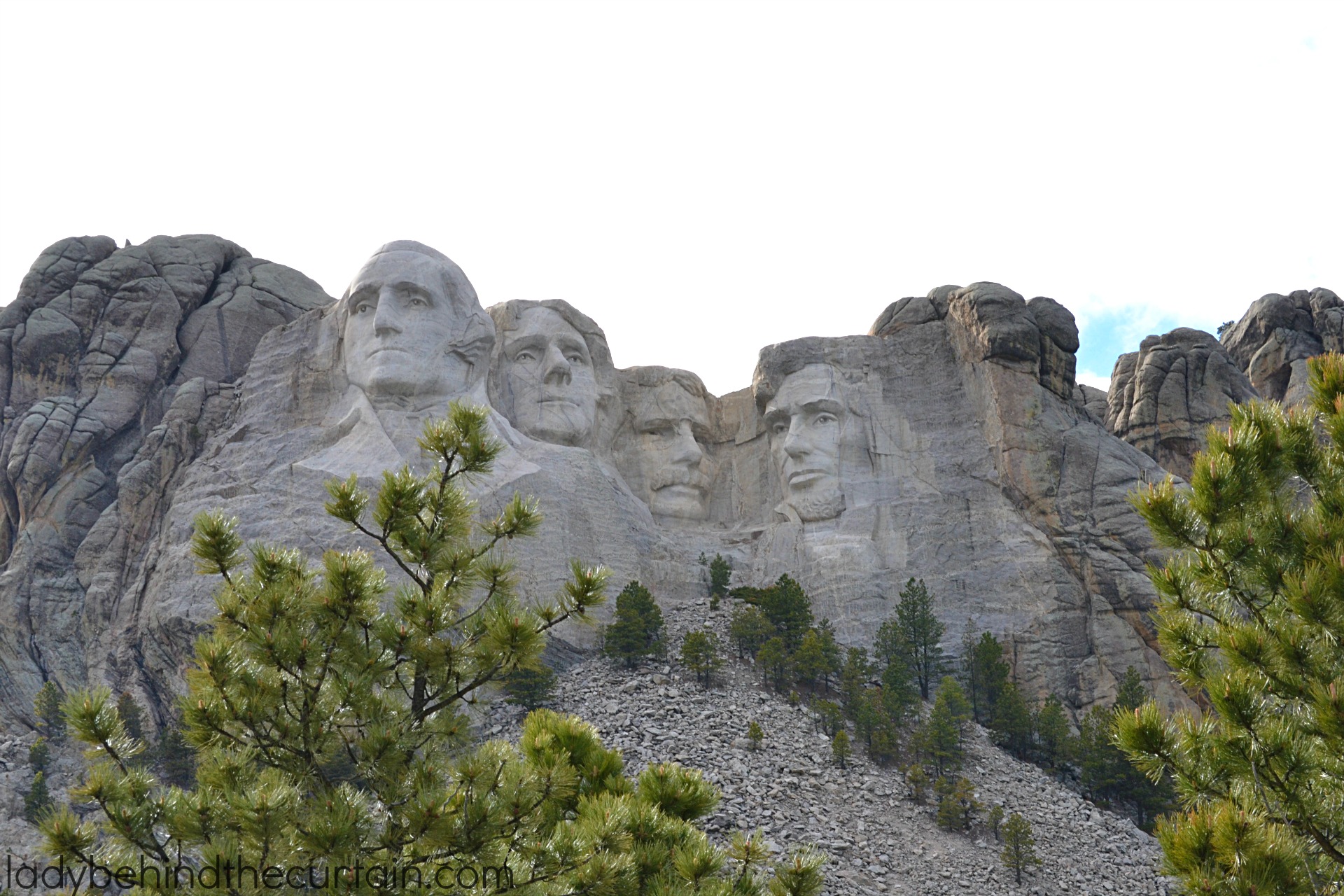 Here's a little history behind Mount Rushmore National Memorial.  Mount Rushmore National Memorial is a massive sculpture carved into Mt. Rushmore in the Black hills region of South Dakota.  The sculpture's are roughly 60ft in height with granite faces; depict U.S. presidents George Washington Thomas Jefferson, Theodore Roosevelt and Abraham Lincoln.  You can also enjoy a museum and interactive exhibits.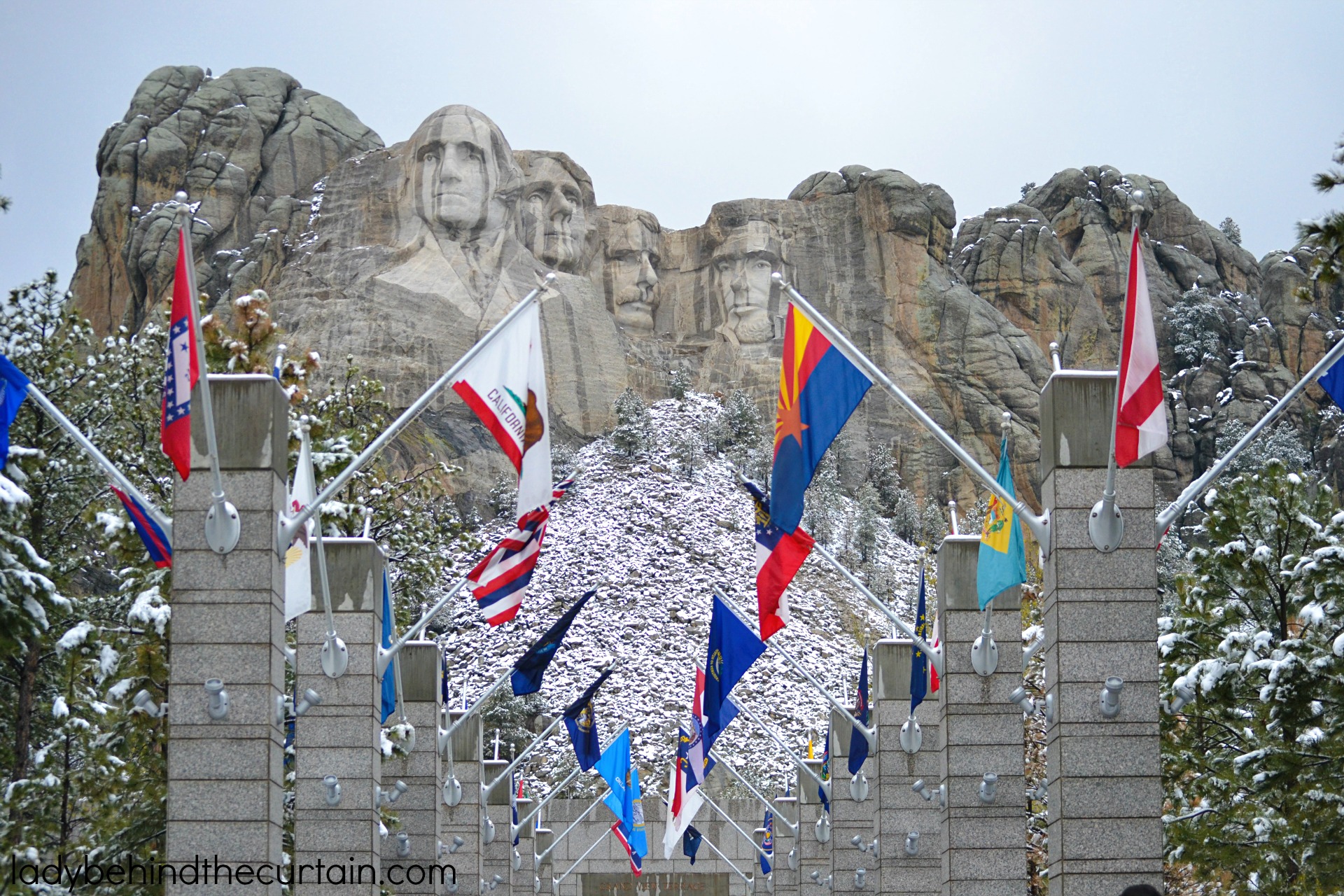 The beauty that surrounds you as you drive to the Memorial.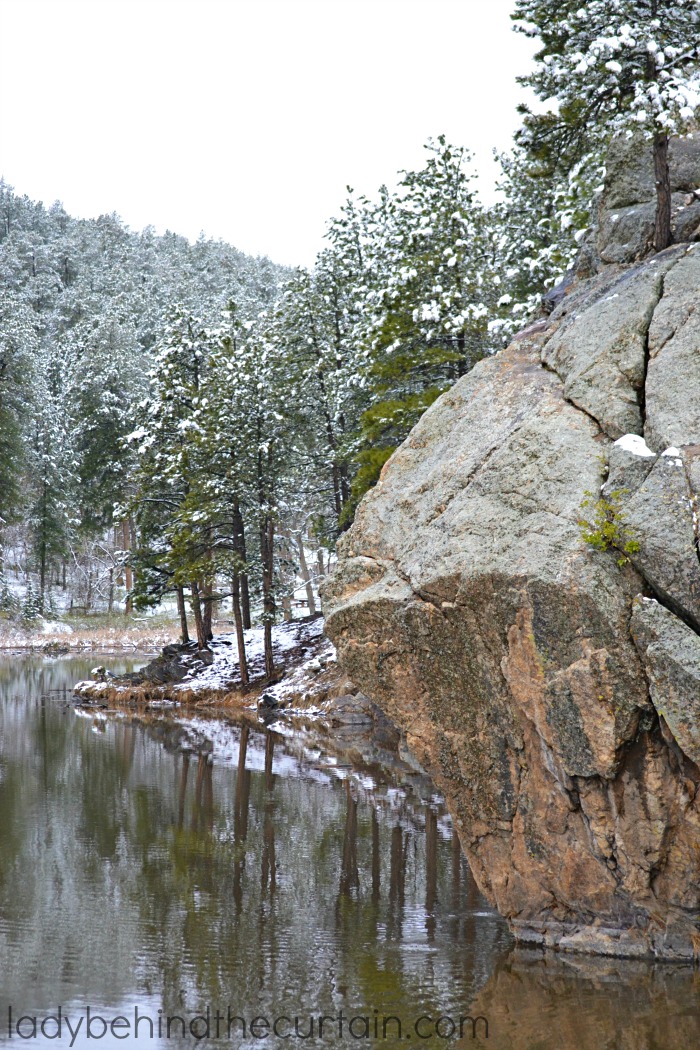 I love the reflections in this photo!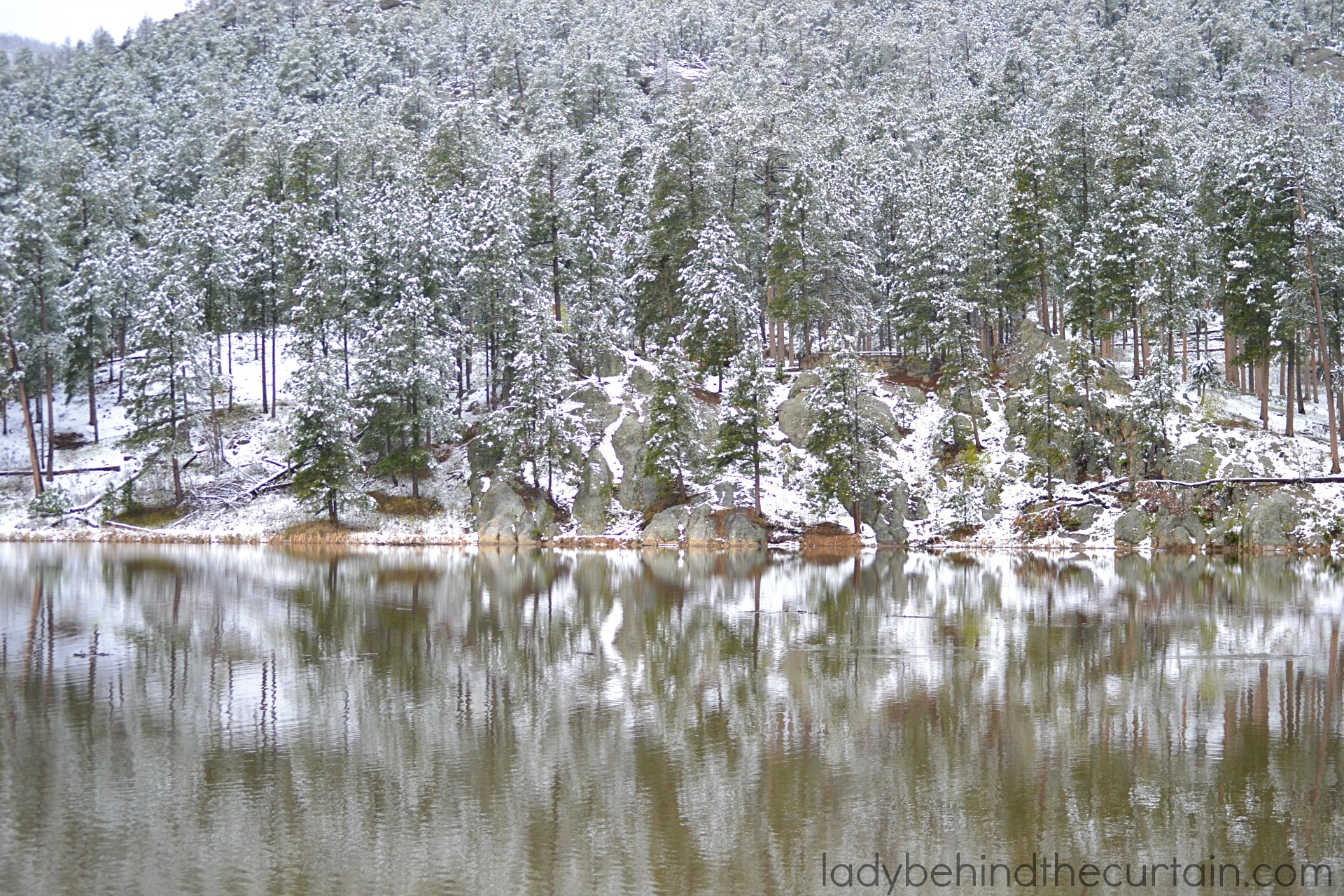 Posing for photos because that's what you do on vacation!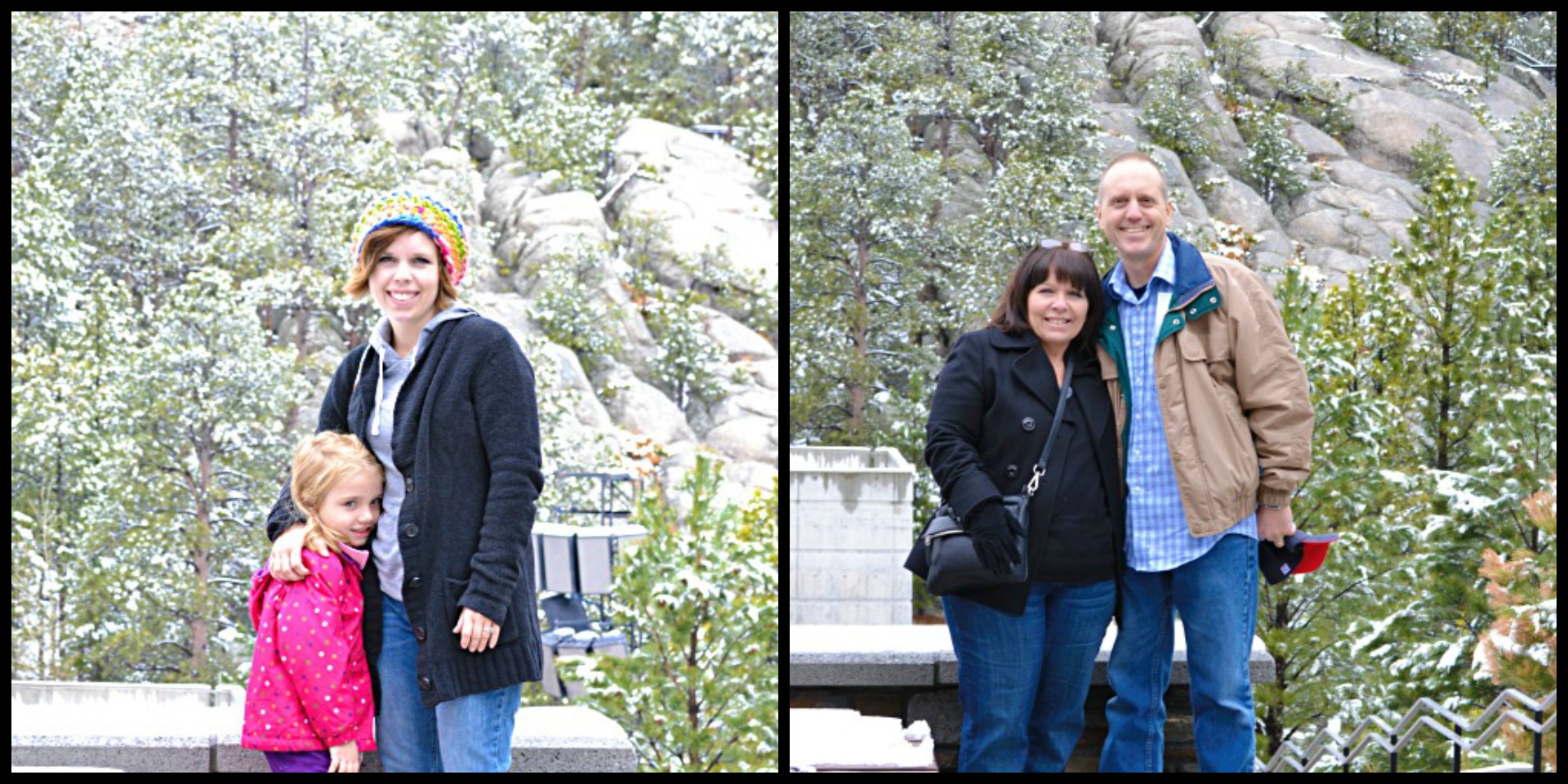 The sheer pleasure on a kids face when they get to throw a snowball at dad!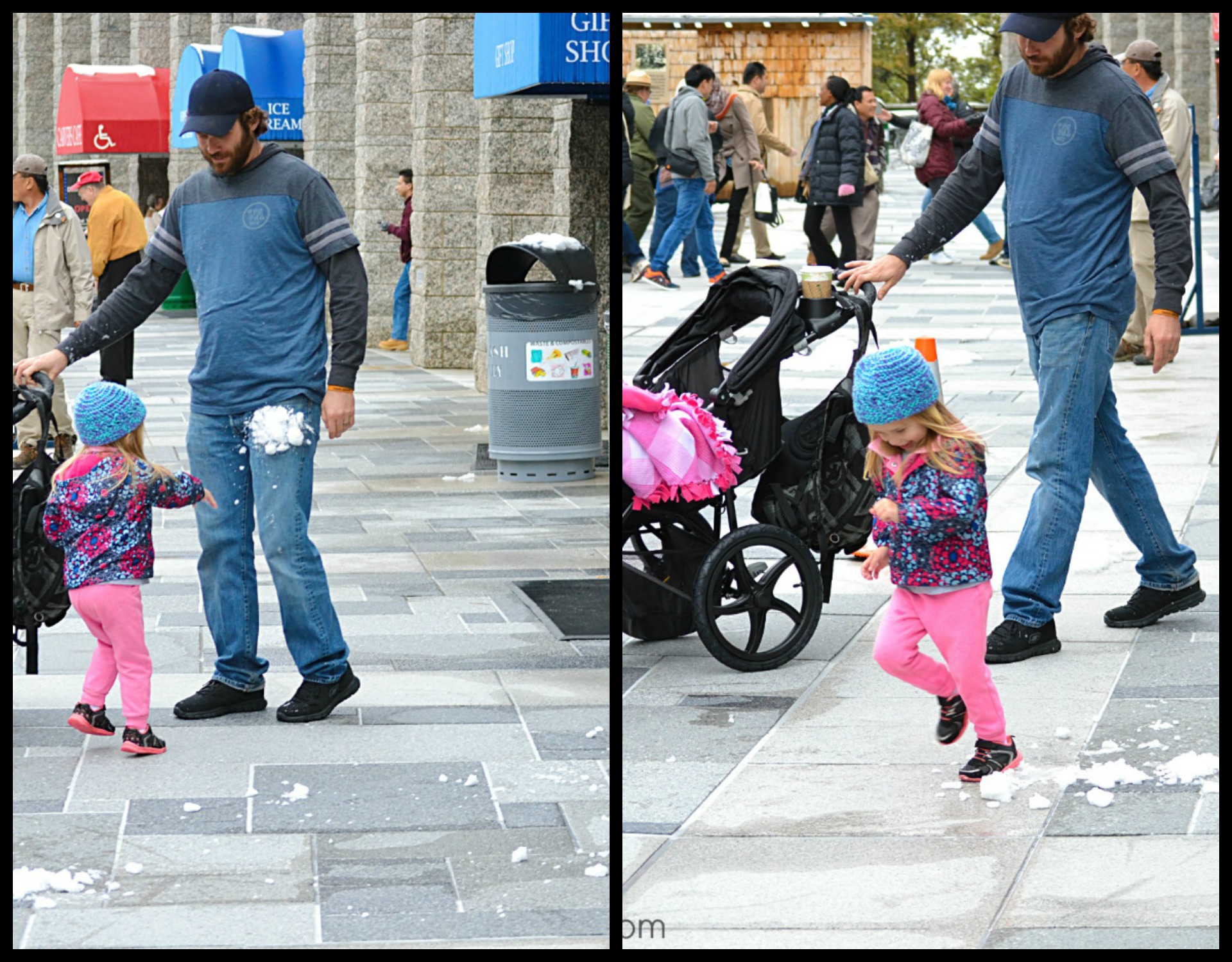 Don't forget to try the Bison Chili served at the Memorial and ENJOY THE VIEW!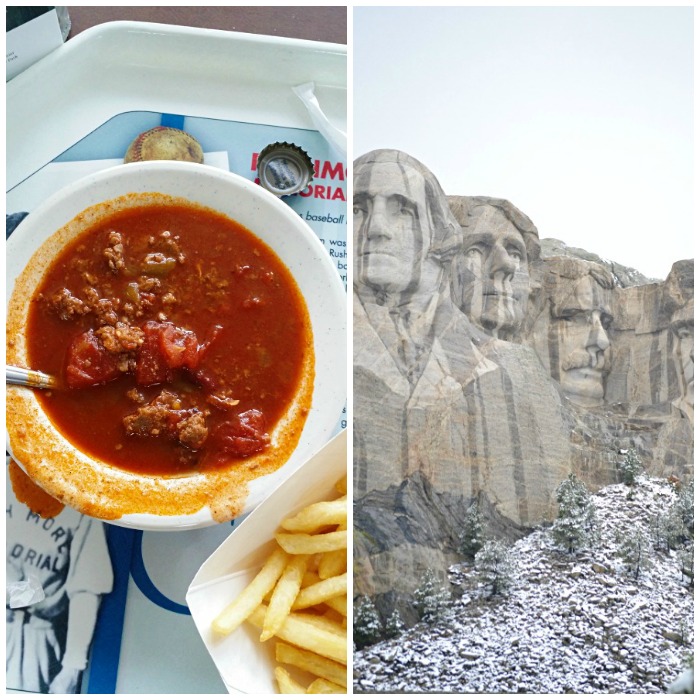 More beauty around the memorial!
We had such a fabulous time.  If you ever have the chance PLEASE visit the Mount Rushmore National Memorial it is SO worth it!  ♥Sheryl♥

OUR VACATION IN CUSTER STATE PARK SOUTH DAKOTA

While visiting Mount Rushmore driving through Custer State Park is a must!  You and your kids will get to experience bison roaming free along with mountain goats and donkeys! Custer State Park is a huge nature preserve in South Dakota.  We were there during the time when the bison were shedding their winter coats!   For details see my Our Vacation in Custer State Park South Dakota post.