Our Vacation in Custer State Park South Dakota

Our Vacation in Custer State Park South Dakota | Voted the BEST drive you'll EVER take and the perfect kid friendly summer vacation!  You and your kids will get to experience bison roaming free along with mountain goats and donkeys! Custer State Park is a huge nature preserve in South Dakota.  We were there during the time when the bison were shedding their winter coats!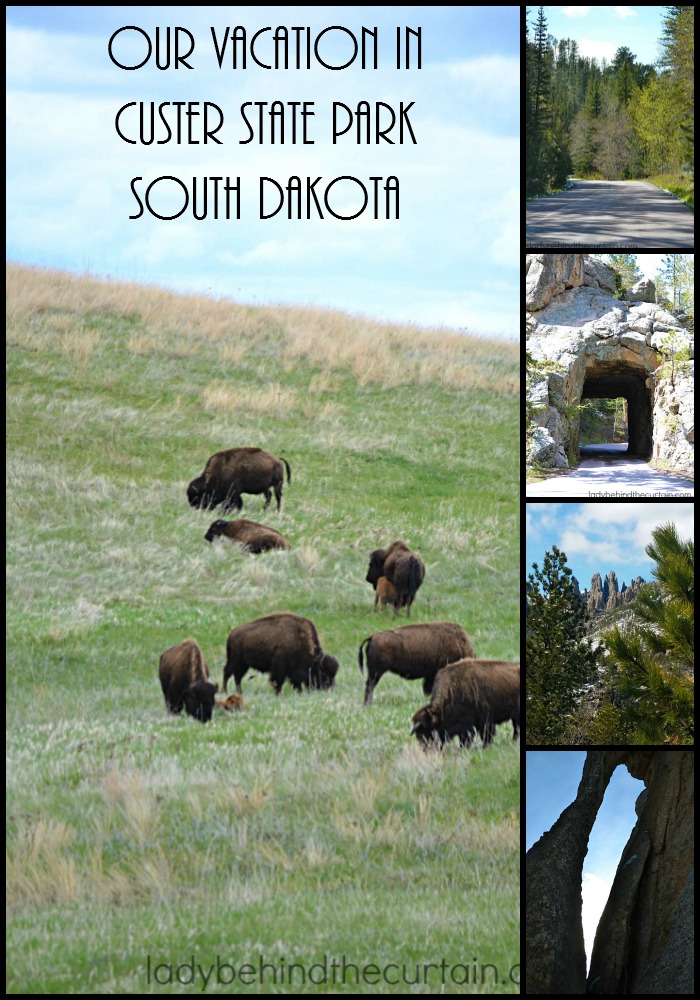 We visited the park in mid May when the temperatures are normally in the mid 60's.  This year was a little different as they had a late season snow storm.  For us, being from Arizona we don't have very much experience with snow so we thought it was AWESOME!  The snow added even more beauty to the park.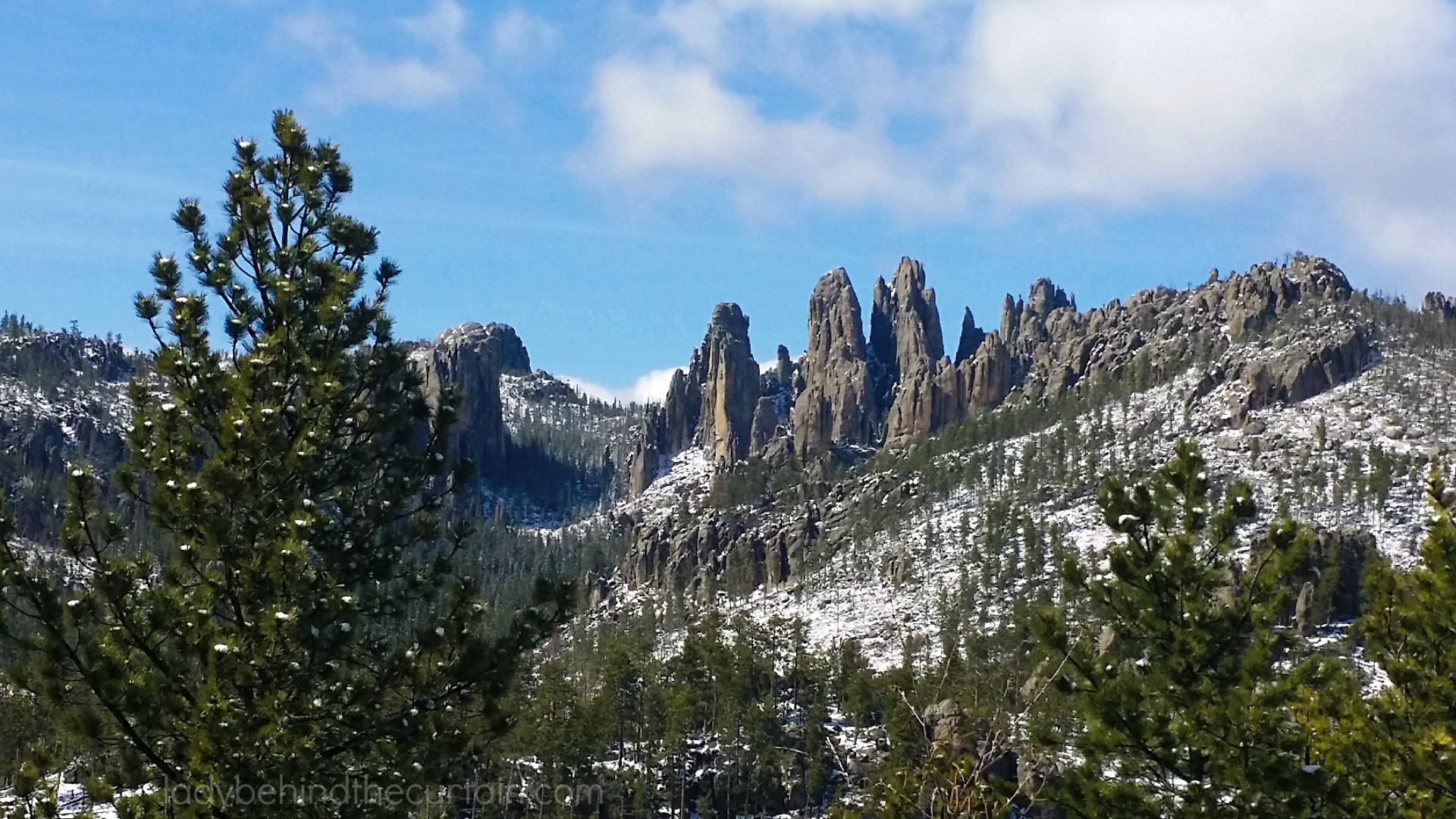 She's so excited to see Bison for the first time!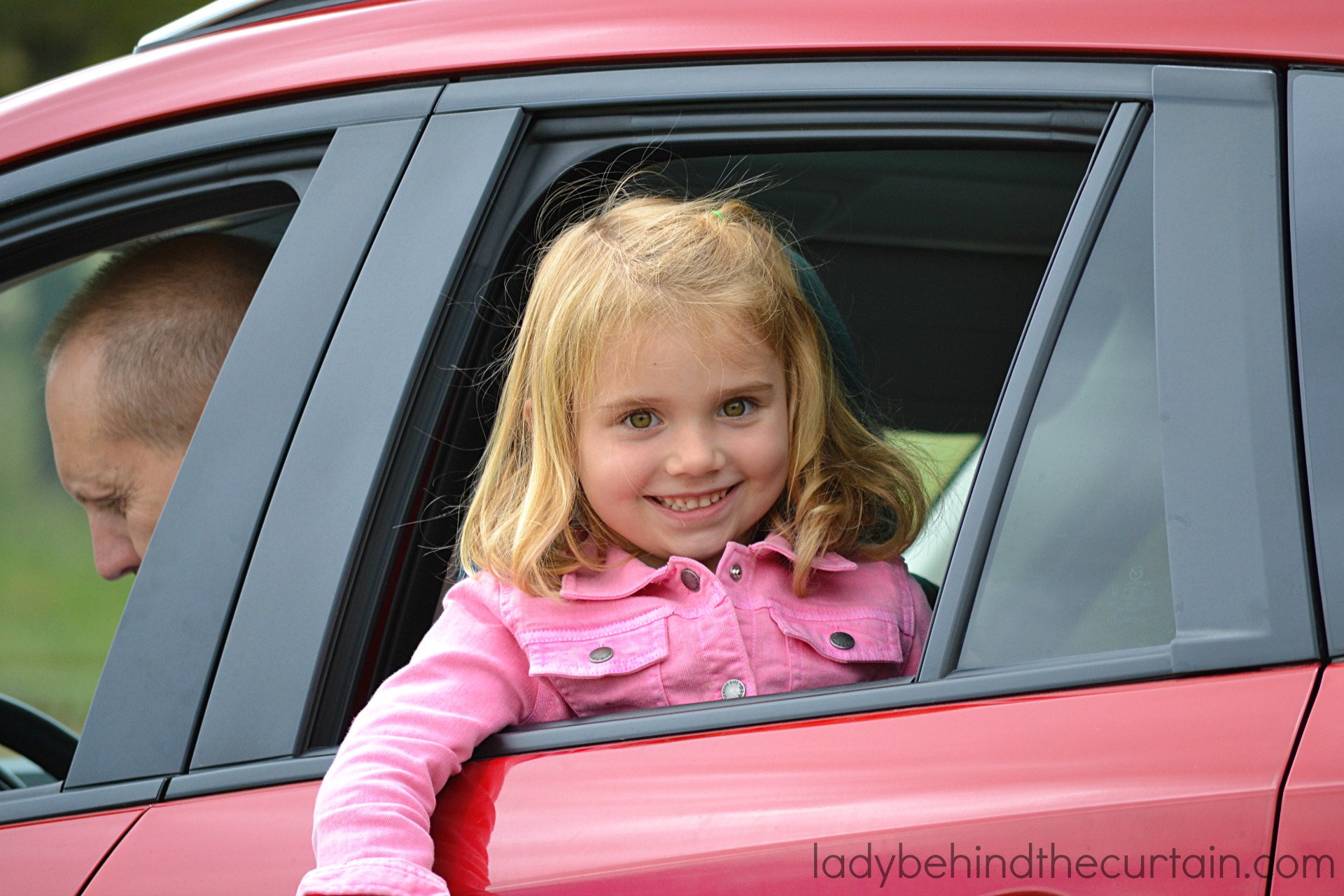 Here are some of the wild life we observed during our drive through the nature preserve.
The drive through Needles Mountain is breathtaking.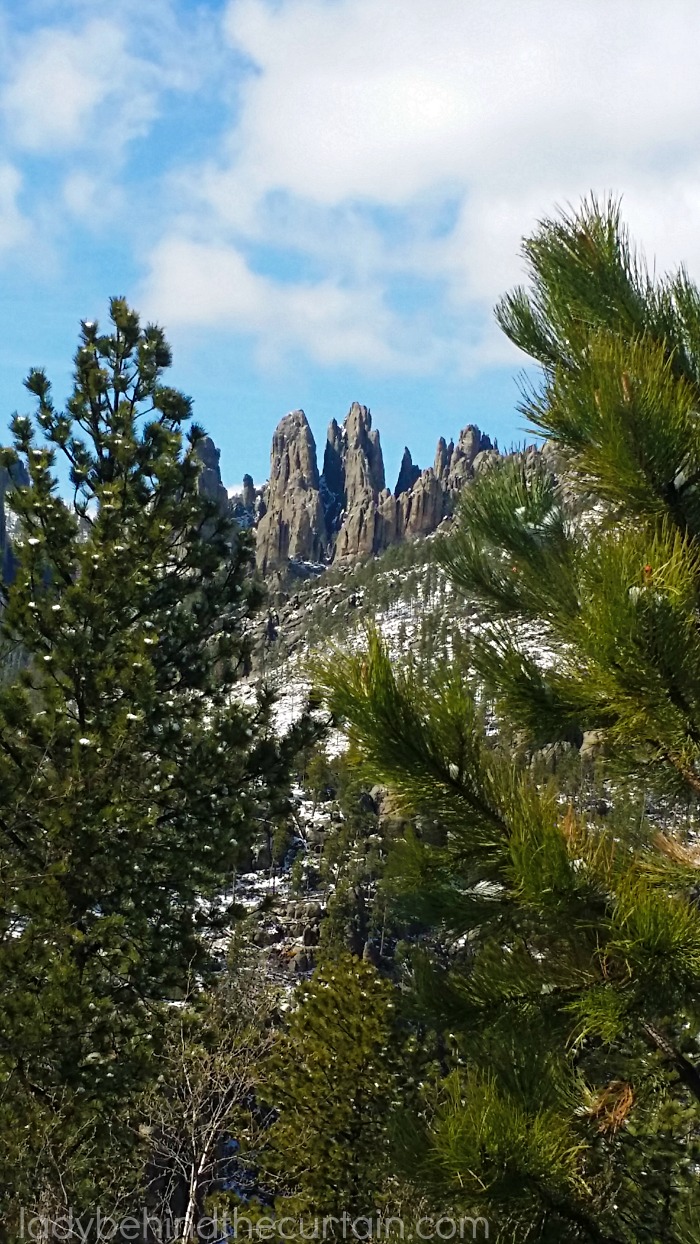 This is called the Eye of the Needle Formation.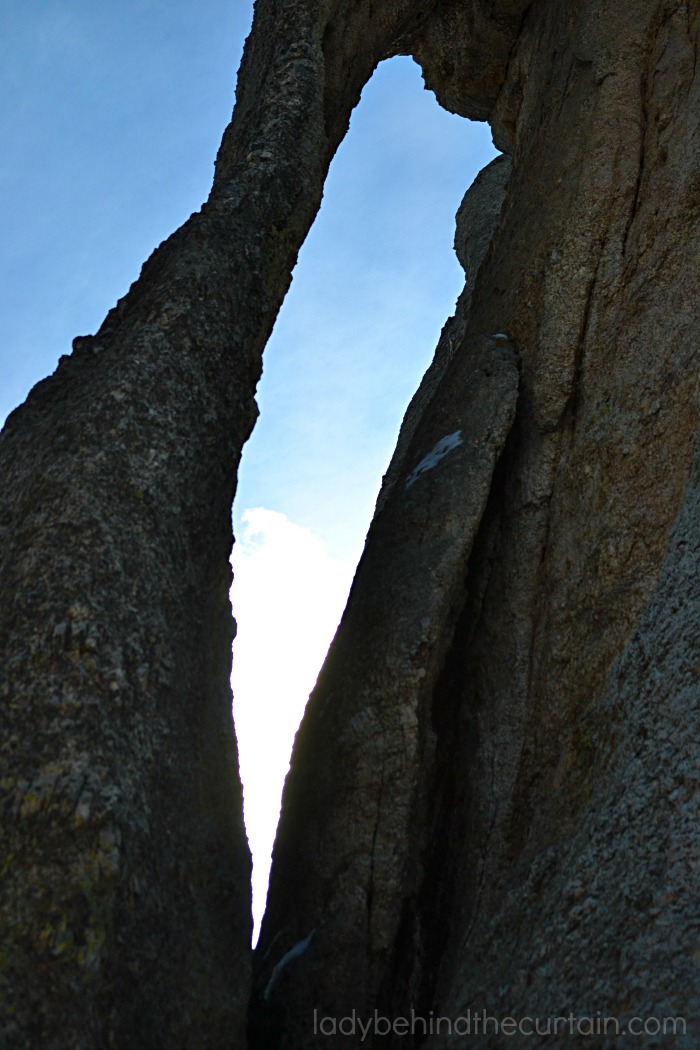 There are also numerous one car tunnels that are carved right out of the mountain.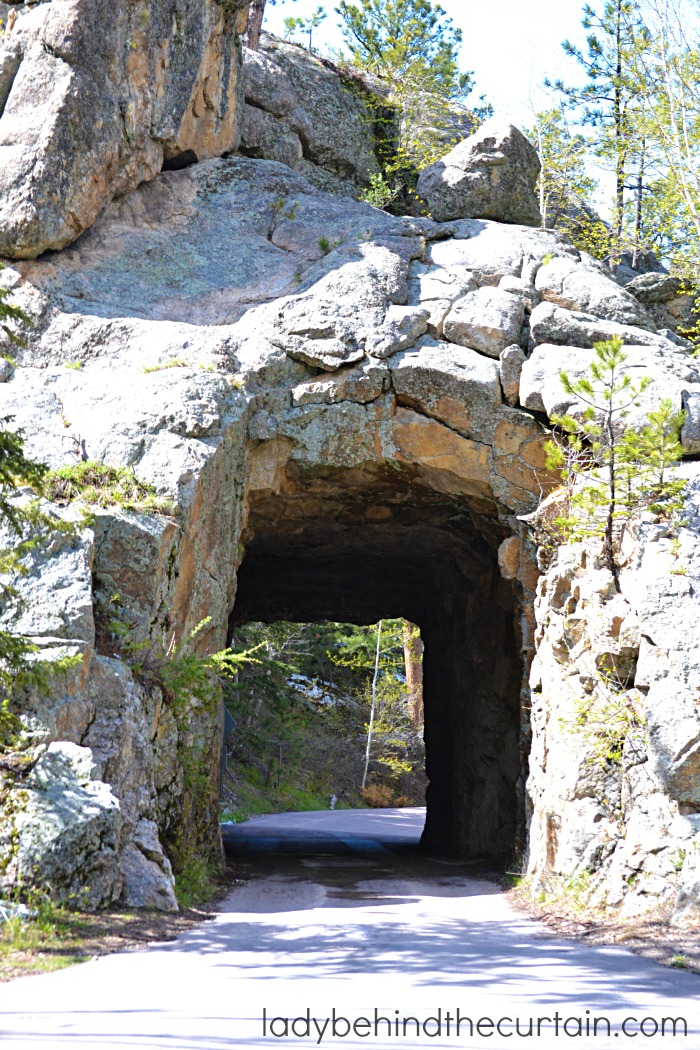 The joy on their faces says it all!  ♥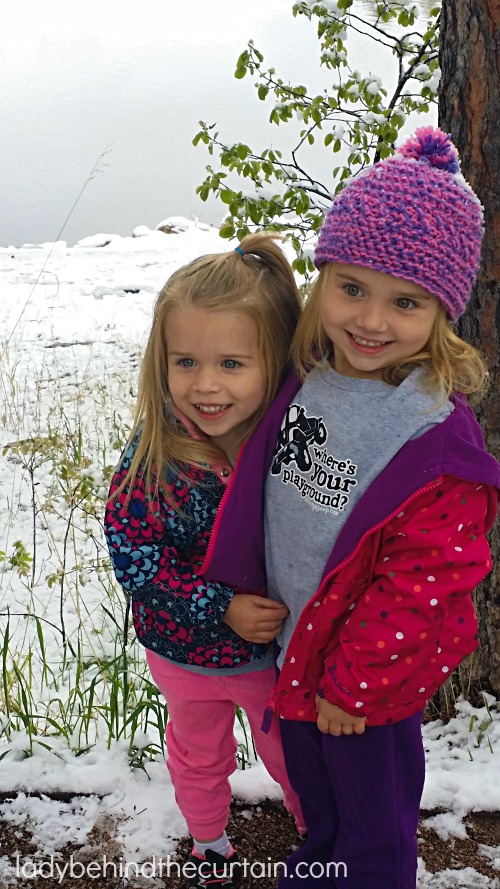 Even a branch and a pine cone can be considered a treasure!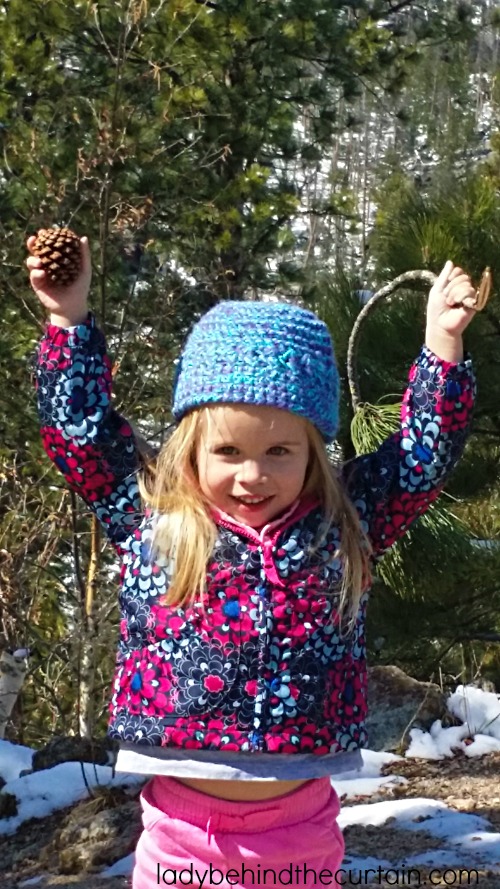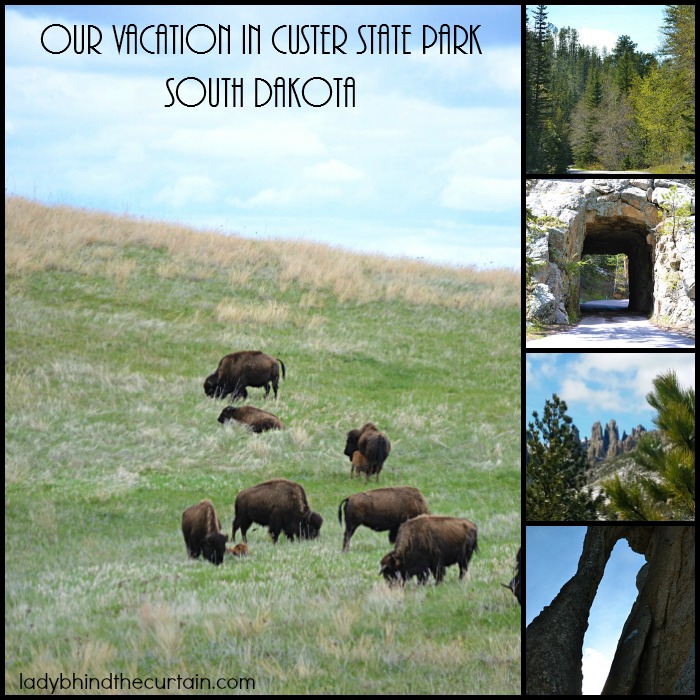 We had such a wonderful time!  Please visit Custer State Park South Dakota is it SO worth it!  ♥Sheryl♥
MOUNT RUSHMORE NATIONAL MEMORIAL
While visiting Custer State Park visiting Mount Rushmore is a must!  This is a great Summer Vacation for kids.  Not for just the majestic view of the memorial (that may be lost with some kids) but also for the open space to run around (there are a few easy hiking trails) in.  Add that to experiencing some of natures creatures and the beauty….I give this vacation two thumbs up!