Outrageous Brown Butter Chocolate Chip Cookies
Packed with cups and cups of the best chocolate, these Outrageous Brown Butter Chocolate Chip Cookies are what chocolate dreams are made of. A large cookie that is so full of chocolate you'll have a hard time finding the cookie. If you or someone you know loves chocolate then this is the cookie for you! These rich delicious cookies are made with dark chocolate (from Belgium), brown butter, dark brown sugar and espresso powder. With that list of ingredients you know you're getting a fabulous cookie!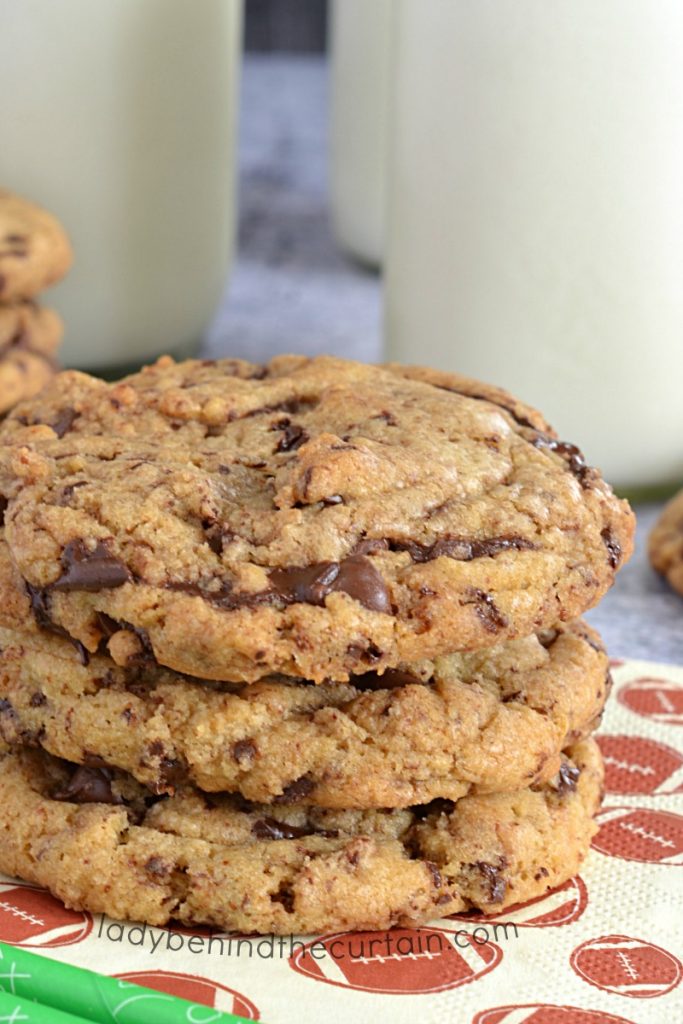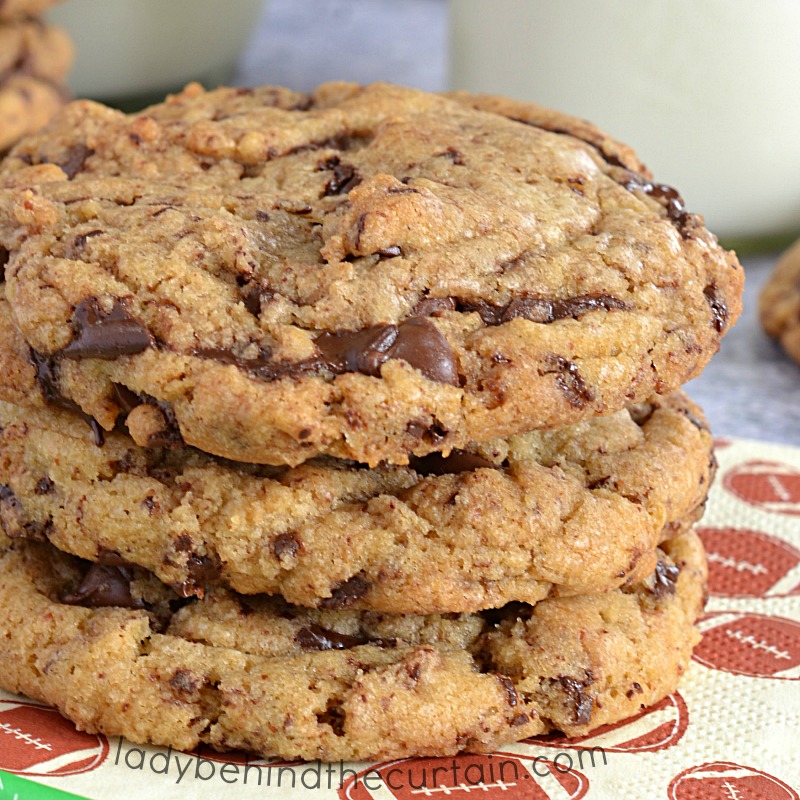 LET'S TALK ABOUT THIS RECIPE SHALL WE?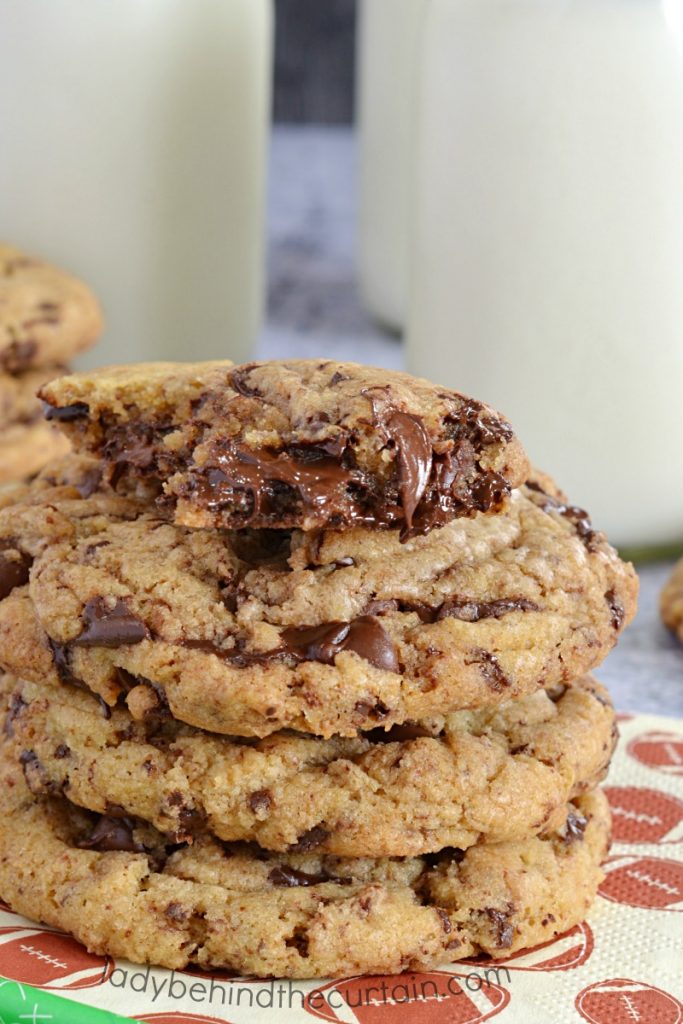 BROWN BUTTER IS THE BOMB!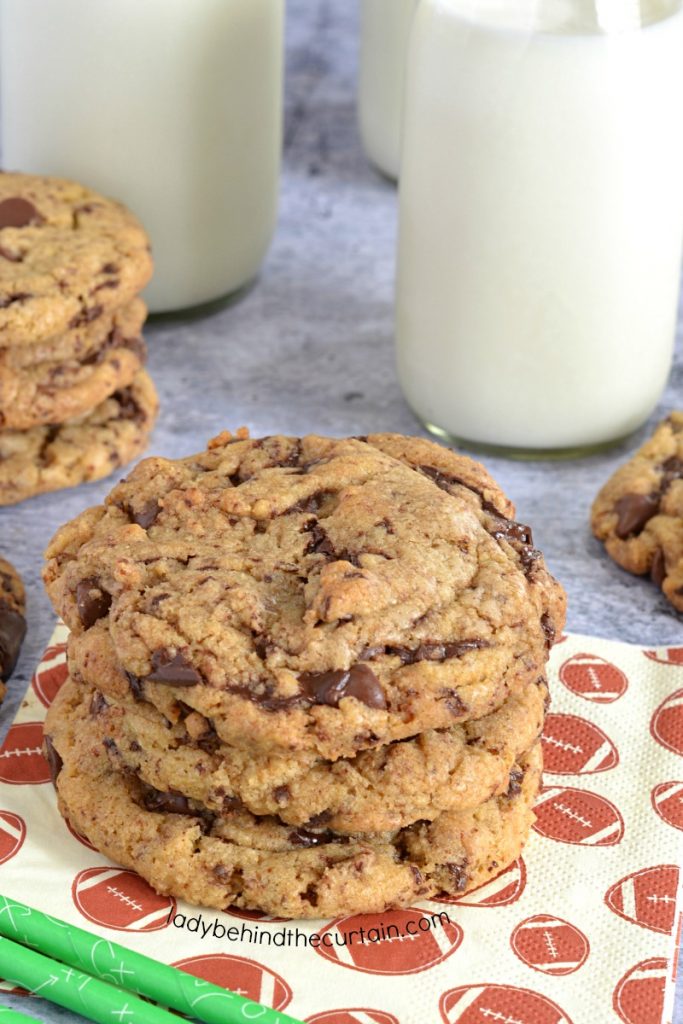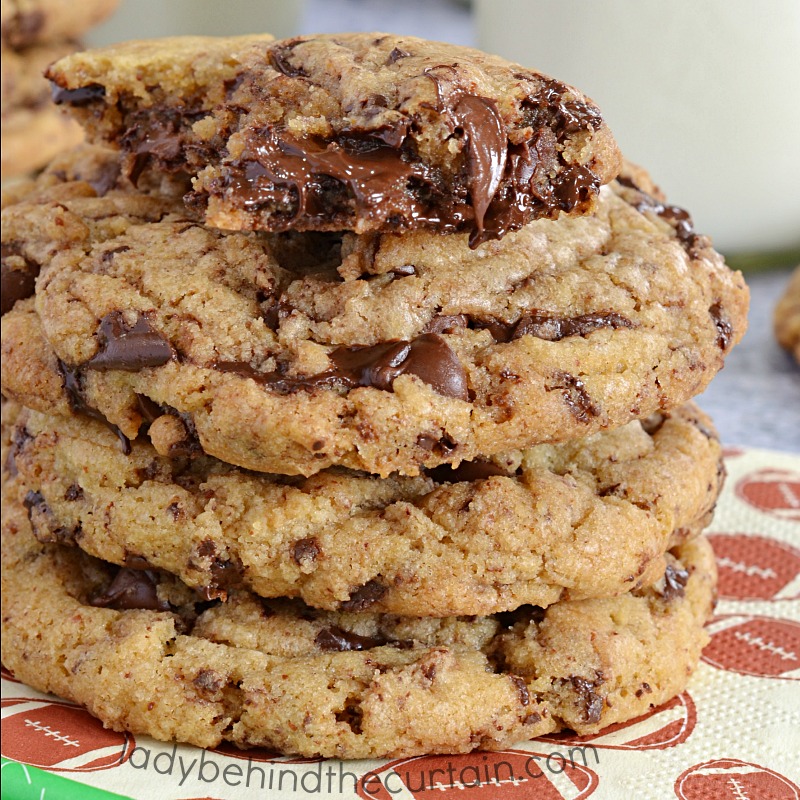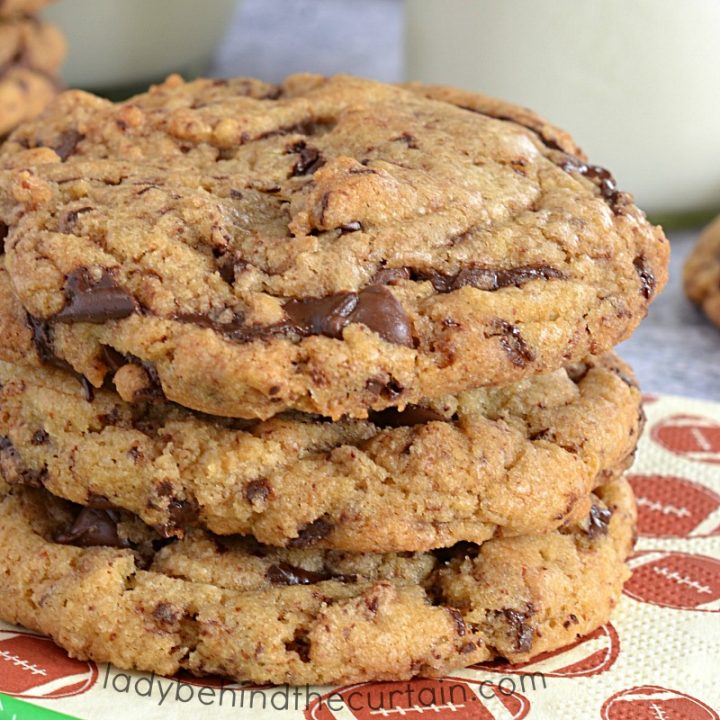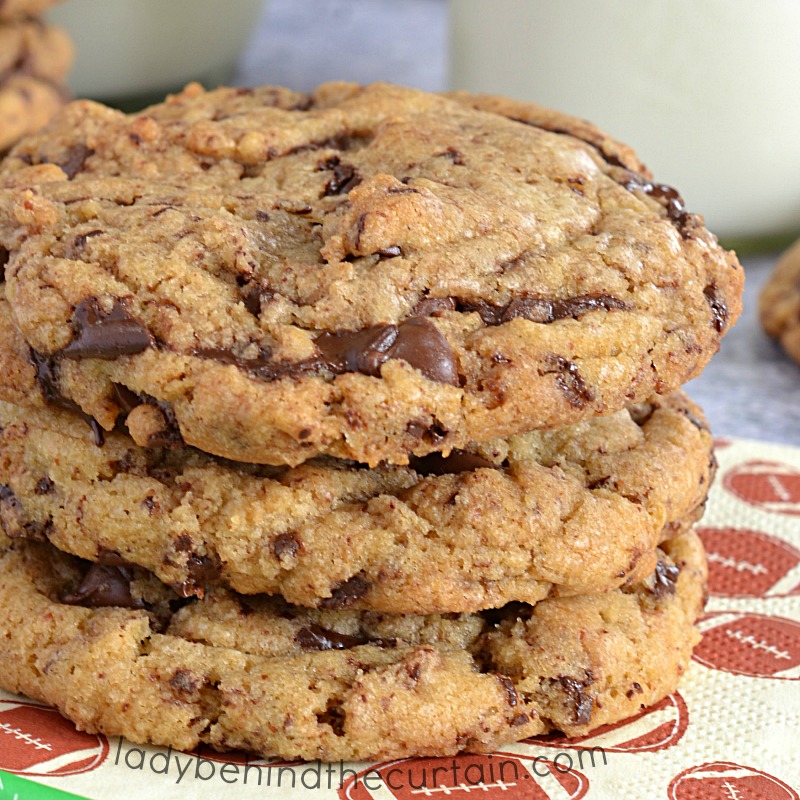 Outrageous Brown Butter Chocolate Chip Cookies
Yield:
Makes 27 Large Decadent Cookies
Knock everyone's socks off with these incredibly delicious cookies!
Ingredients
1 cup brown butter (link below)
1 cup light brown sugar, packed
½ cup dark brown sugar, packed
1/2 cup granulated sugar
2 large eggs
2 large egg yolks
1 tablespoon vanilla extract
1½ cups cake flour
1¾ cups all-purpose flour
1 teaspoon espresso powder
1 teaspoon salt
1 teaspoon baking soda
1 teaspoon baking powder
1 cup dark chocolate chips
11.5 ounces dark chocolate bar, chopped (I used Belgium chocolate I purchased at Trader Joe's)
Instructions
Preheat oven to 350°. Line 2 cookie sheets with parchment paper.
In a large mixing bowl add the butter, sugars, eggs and vanilla, mix until light and fluffy. In another medium bowl whisk together the flours, espresso powder, salt, baking soda and baking powder until combined. Stir in chocolate.
Use an ice cream scoop to scoop out dough. Only add 6 cookie dough mounds to each cookie sheet. Leave the dough in a mound. Bake 12 to 14 minutes. Slide cookies (still on the parchment paper) onto the counter to cool completely.
Click here to find out how to make brown butter---->>>>HOW TO MAKE BROWN BUTTER.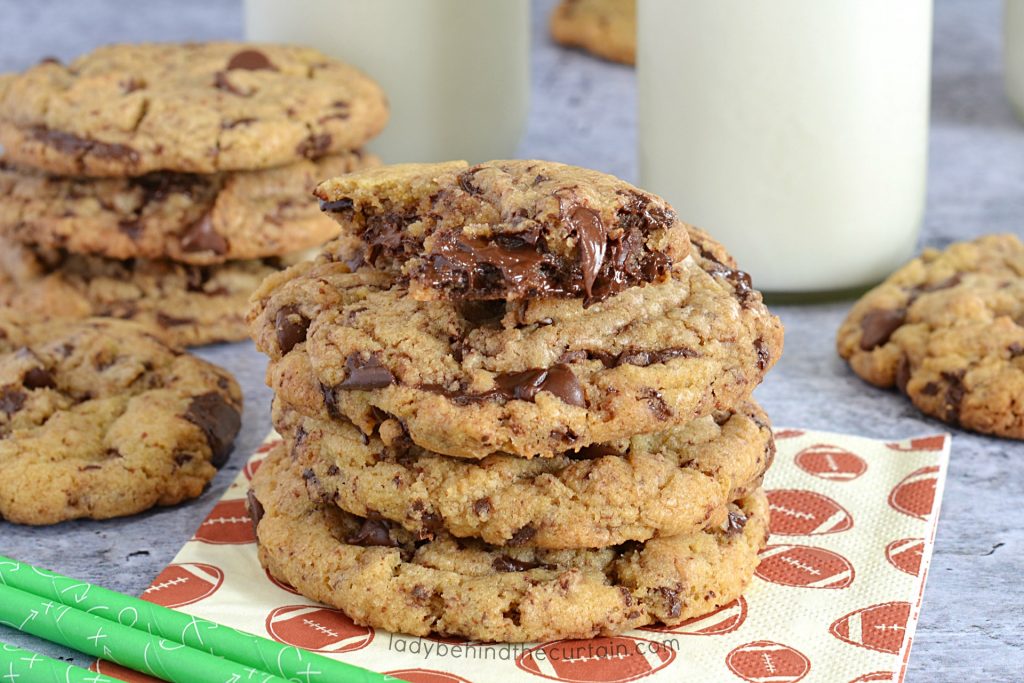 MORE RECIPES WITH BROWN BUTTER
NEVER MISS A POST
More cookie recipes you might like. PEANUT BUTTER COOKIES and EASY GINGERDOODLE COOKIES