How to Make Brown Butter | An easy way to add a caramel/nutty flavor to your dish.  Whether that's for baking or something savory.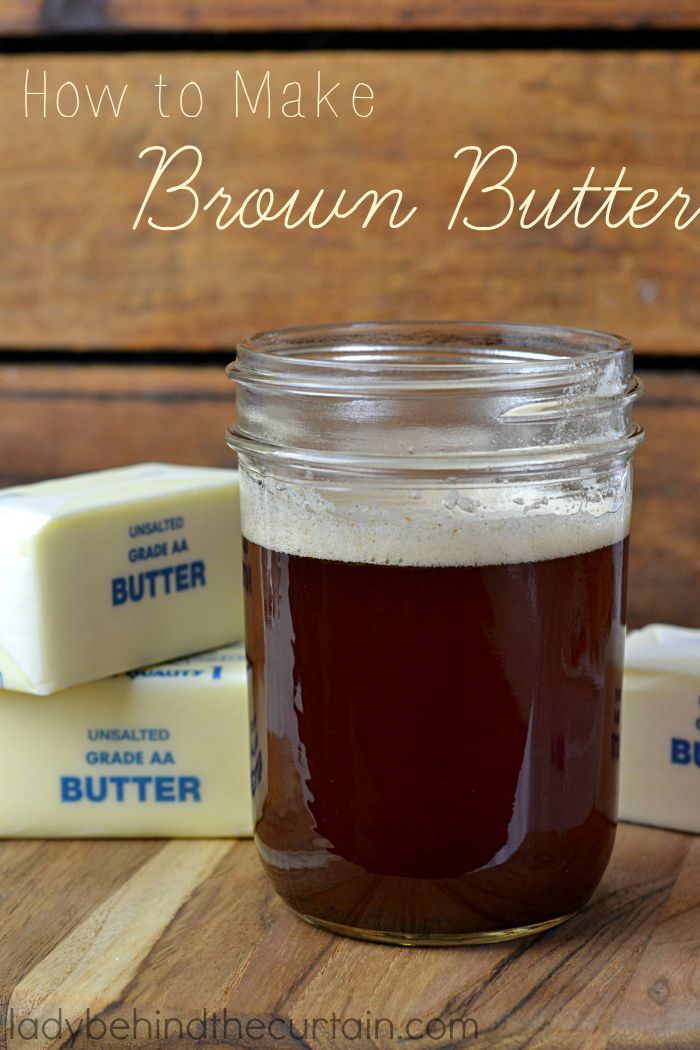 I don't know about you but growing up in a "Southern" home my mom (and grandma) always had a pot of bacon grease close by (and still does).  Of course back then it was totally acceptable to add a spoonful of bacon grease to EVERYTHING!  Now a days with a lot of us not as mobile as we once were (I used to walk EVERYWHERE…to school to work..) and gaining knowledge about what fat does to our heart I don't have such a thing in my kitchen.  Although I will admit to being guilty of having a jar of brown butter in my refrigerator to use now and then.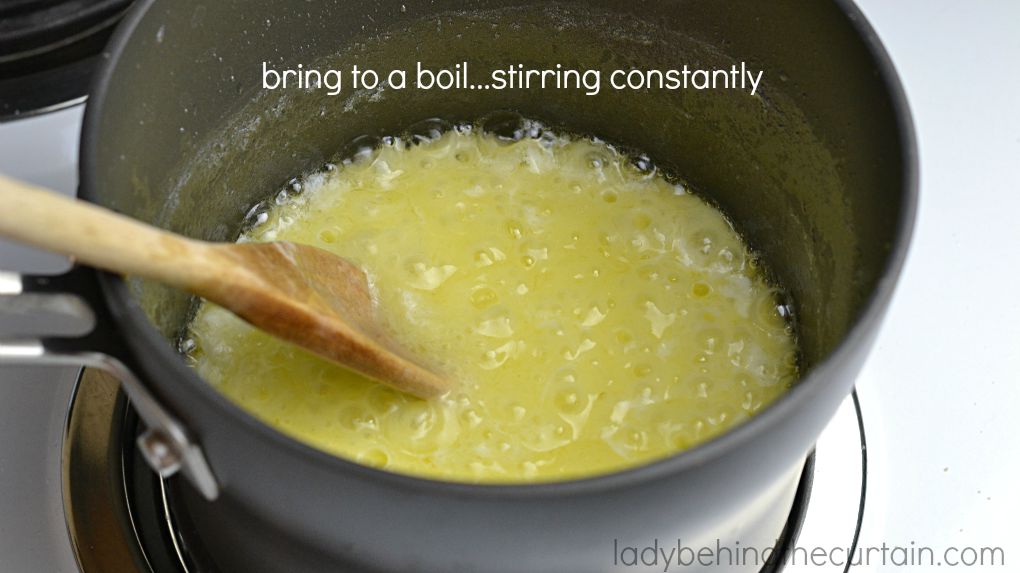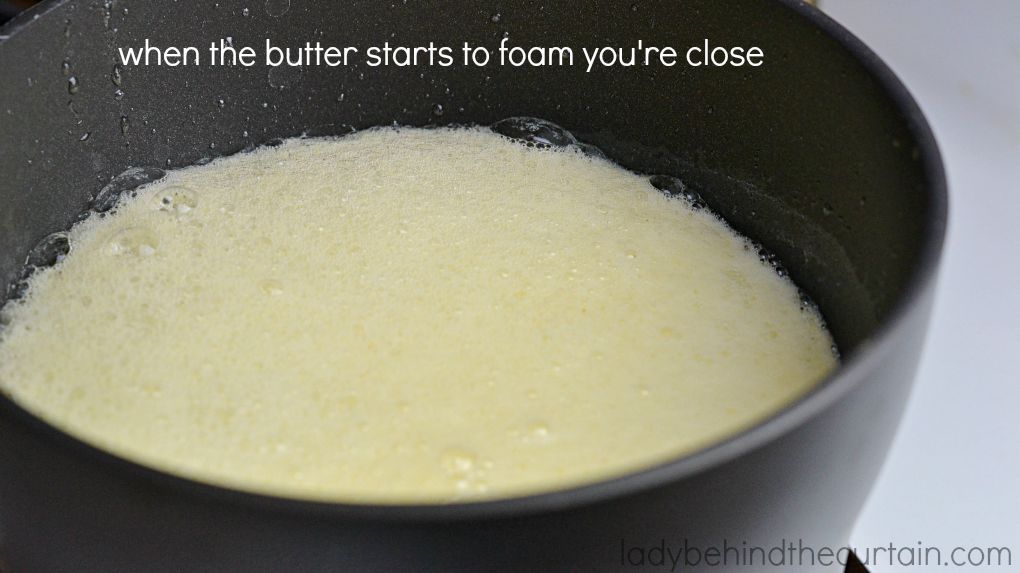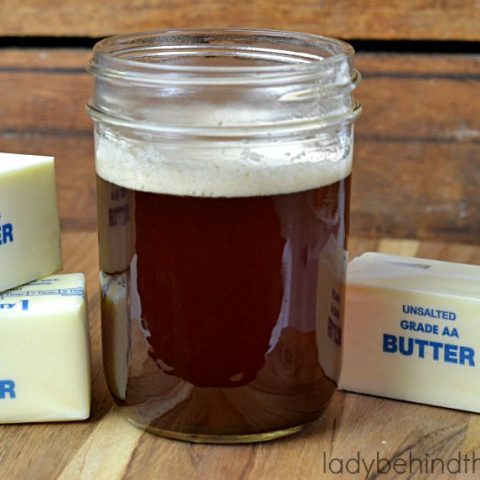 How to Make Brown Butter
Ingredients
1 1/2 cups unsalted butter
Instructions
In a small saucepan bring the butter to a boil on medium high, constantly stirring (about 5 to 6 minutes).
Once butter starts to foam you know you're close (like 30 seconds close).
Use the spoon to pull away the top coat (foam) of the butter; when you can see that the butter has reached a caramel color it is done!
Pour into a jar; cool on the counter.
Place a lid on and store in the refrigerator.
BROWN BUTTER RECIPES
1. BROWNED BUTTER LEMON BARS  2. BROWN BUTTER CINNAMON ROLLS  3. BROWN BUTTER COOKIES WITH AN EGGNOG FUDGE CENTER