Halloween Eye of Newt Pretzels
These easy to make Halloween Eye of Newt Pretzels are so stinking cute!  Sure, the name is kind of creepy but the festive colors lighten them up and make them loads of fun.  Oh, and did I forget to mention how incredibly easy they are to make?  Don't worry I'll walk you through the steps it takes to make these cute eye of newt pretzels so you can have them on your Halloween Party dessert table in no time.  What?  No party?  That's okay, how about packaging them up for the neighborhood kids.  You can purchase bags made specifically for pretzels.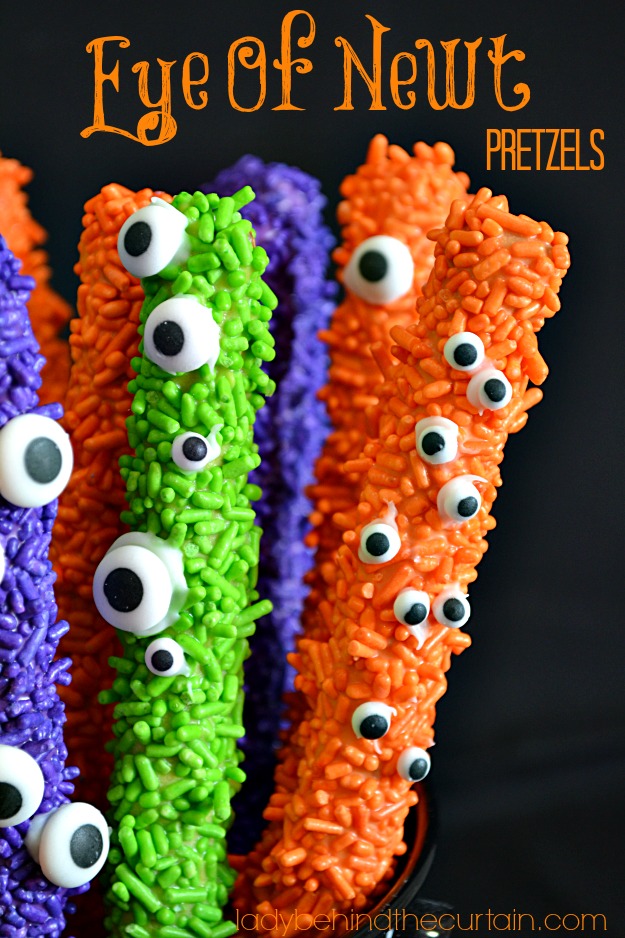 Add these pretzels to your Halloween Pinterest Board. Don't have a Halloween board? Let me help you build one.
LOOK BELOW FOR A LIVE INTERACTIVE PEEK AT MY HALLOWEEN BOARD!  PIN FROM THE PICTURES BELOW!  TO SEE MORE CLICK ON THE SEE ON PINTEREST BUTTON.
Not too many fun treats you can create with only 4 ingredients.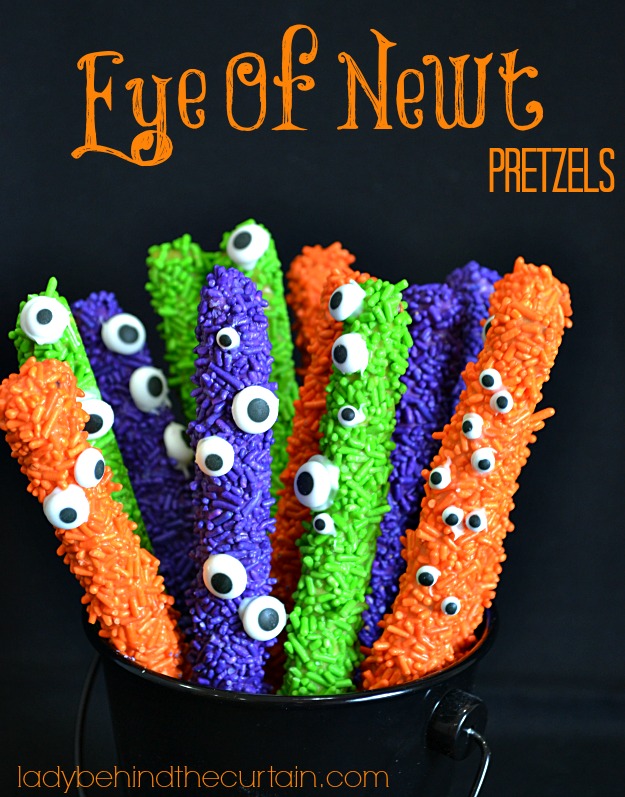 FOR A CLOSER LOOK WATCH MY VIDEO "HOW TO DECORATE PRETZELS".
Supplies for eye of newt pretzels:
pretzel rods
candy melts
sprinkles (jimmies)
edible eyes
Directions
Get all your supplies out and ready.  This can move quickly.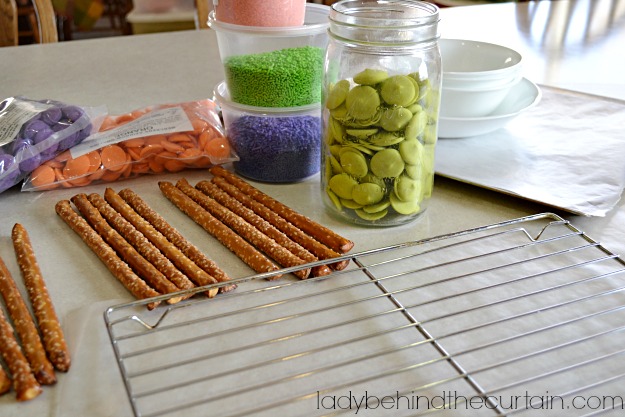 Place a piece of wax paper under a cooling rack and on a cookie sheet.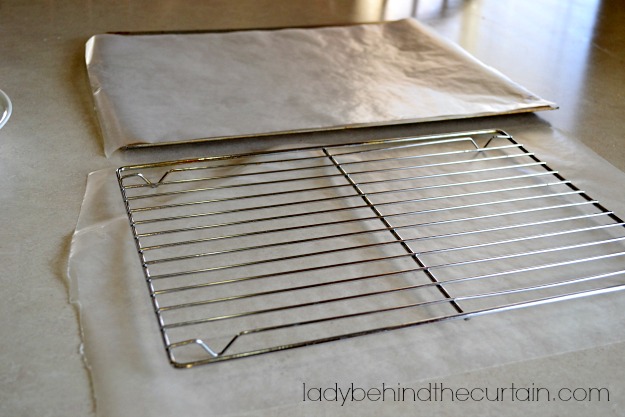 Do only ONE color at a time.  Place candy melts into a medium microwave safe bowl (I used a dinner salad bowl).  Microwave on high for 1 minute, stir and microwave another 30 seconds or until the candy is melted and creamy.  NOTE:  If candy is too thick add 1 tablespoon of shortening.  Stir to melt or microwave to melt.
Place the tip of the pretzel at an upright angle into the candy melts, using a spoon drizzle the melted candy over the pretzel and coat completely.  Lightly tap on the side of the bowl to release any extra candy.  Place on the prepared cooling rack.  Do ONLY 4 or 5 at a time.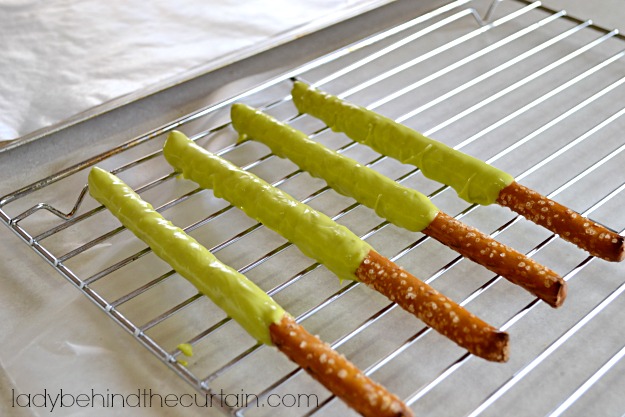 Once the 4 or 5 are coated, start with the first one that was coated and cover with sprinkles.  I found it was easier to hold the pretzel over another bowl and pour the sprinkles onto the pretzel.  Keeping the pretzel in motion with will help the candy cool and you will have less dripping.  Once you have enough sprinkles in the bowl you can just take from the bowl to coat the remaining pretzels.  TIP:  Use the same color of candy melts and sprinkles.  Once you have finished completely coating a pretzel with sprinkles place on the lined cookie sheet.  When the 5 pretzels are finished, place the cookie sheet in the refrigerator to harden the candy.  NOTE: Once the candy is hardened again it will stay hard even out of the refrigerator.  🙂  Start this process all over again for the remaining pretzels.
Once all the pretzels are finished and hardened the edible eyeballs can be added.  Melt a small amount of white candy to apply the eyes.  If you would like to purchase assorted sizes of edible eyeballs I purchased mine from ShopBakersNook.com  They have a great assortment of baking items.
MORE HALLOWEEN IDEAS
1. HALLOWEEN MARSHMALLOW PUMPKIN POPS  2. WITCHES WART HALLOWEEN JUICE  3. HALLOWEEN PUMPKIN SPICE PUDDING CUPCAKES