Peanut Butter and Jelly Puppy Chow
Surprise your child's with this twist on a peanut butter and jelly sandwich by adding a small serving of Peanut Butter and Jelly Puppy Chow to their lunchbox.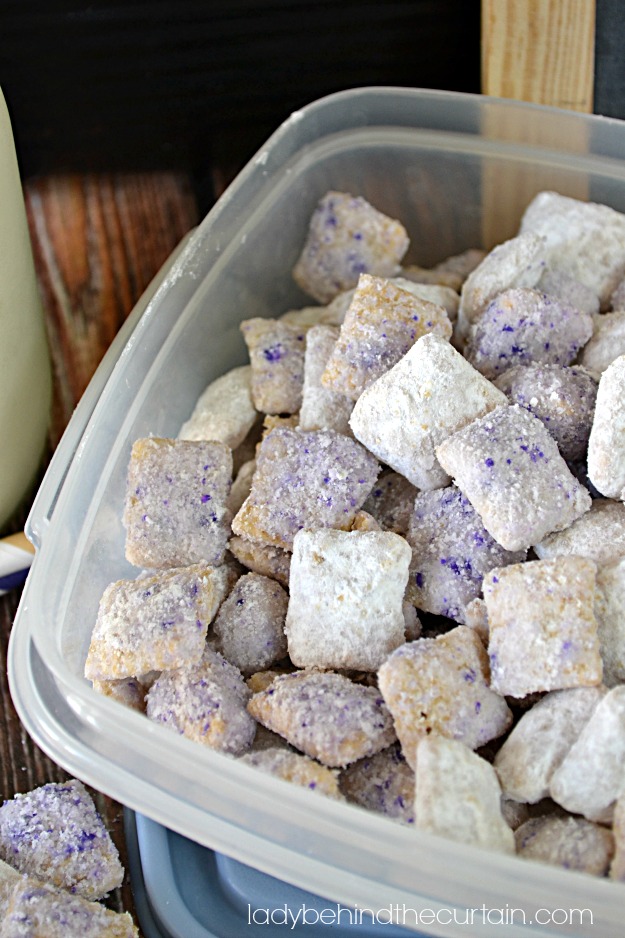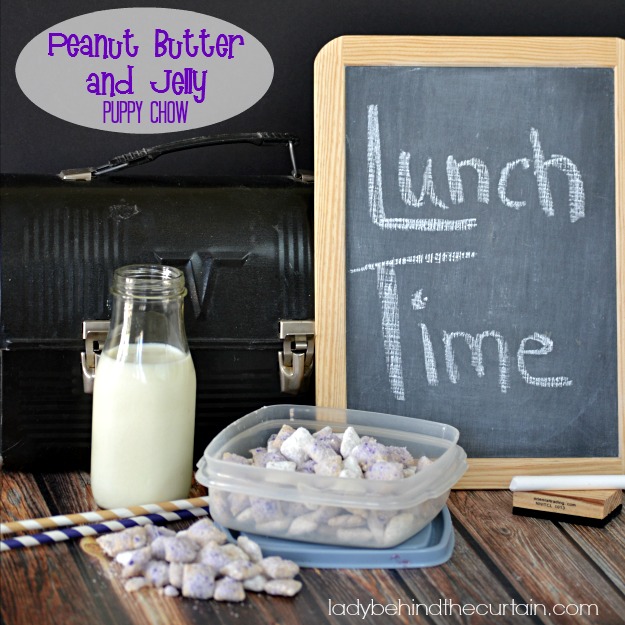 I was sitting in the back seat of my daughters van with my 4 1/2 year old teen age granddaughter  🙂  on my way to lunch.  We were looking on my phone at all the goodies my blogging friends were sharing on Facebook which got us talking about what we could make.  That's how I came up with the idea of making Peanut Butter and Jelly Puppy Chow.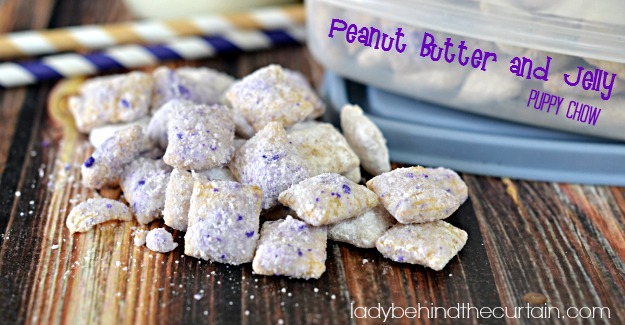 Add a small encouraging word from home.  Going to school can be intimidating for little ones.  Finding something special for them in their lunch will help push them through the rest of the day.
Half of the recipe is made with peanut butter flavored chips and the other half is made with dry grape flavored jello.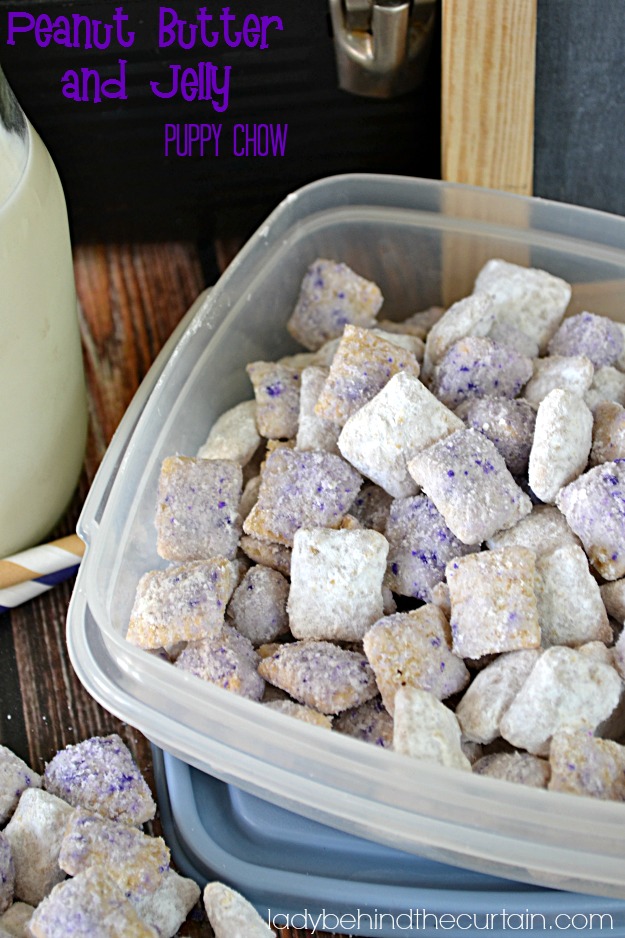 Create your own Recipe Box and save your favorite Lady Behind The Curtain recipes.  Make a Meal Plan with your favorite recipes and ZipList will automatically add the ingredients to a Shopping List.