German Chocolate Cake Ice Cream
SUMMER VACATION!  My mom and dad came to visit this summer.  My dad has two favorite desserts.  German chocolate cake and ice cream.  So it made total sense for me to combine the two to make this outstanding German Chocolate Cake Ice Cream.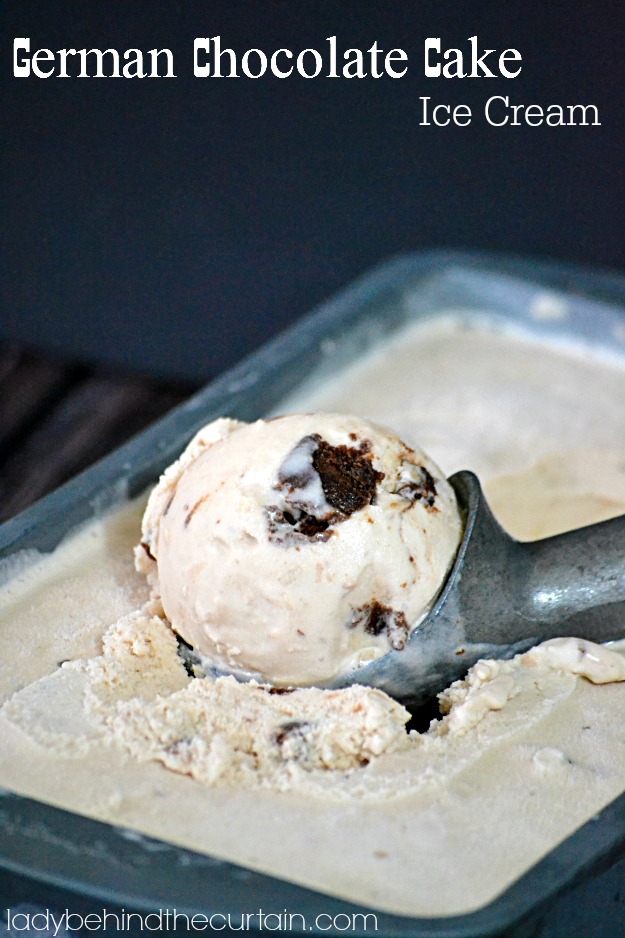 I first started with an easy to make vanilla ice cream base.  I then added one tub a coconut frosting (the kind used to frost German chocolate cake) and added brownie bits.
Start with a store bought brownie mix, make as directed.  Once cool, cut into small pieces.  Mix some in at the beginning and some at the end.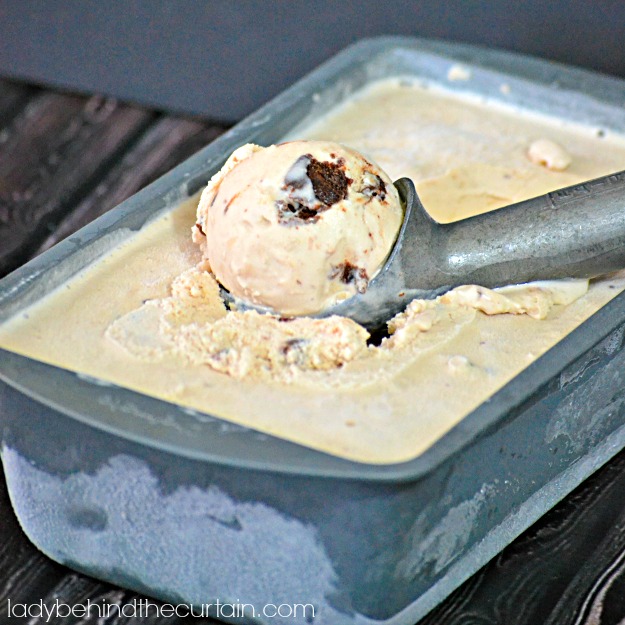 What's better then ice cream on top of a brownie?  Bites of brownie in a caramel coconut ice cream!  🙂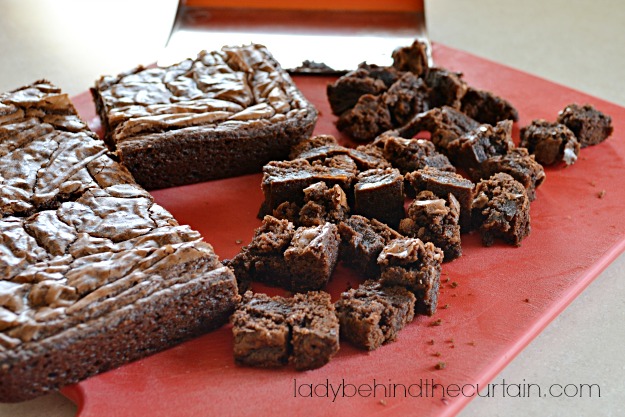 Create your own Recipe Box and save your favorite Lady Behind The Curtain recipes.  Make a Meal Plan with your favorite recipes and ZipList will automatically add the ingredients to a Shopping List.